While new course openings remain limited in the best-supplied golf market in the world, there were a host of debuts of note across the U.S. in 2021, from remote private clubs to engaging short courses.
Some are completely new designs and new golf locations, while others are exciting, contemporary visions created atop a previously existing course that had closed. For itinerant golfers, they offer the prospect of more special experiential opportunities.
Here's a 10-spot of new courses that opened in 2021.
Bar Run Golf (Roseburg, Ore.)
Oregon's newest golf offering is a reclamation project built on a sand and gravel mine along the South Umpqua River, about 75 miles south of Eugene and 85 miles inland from Bandon Dunes. The first 10 holes from Pacific Northwest native Dan Hixson opened this year, yielding a delightful mix of memorable design in a natural and rustic setting—one in which daily mining activities continue just beyond the course confines. The full 18-hole layout is expected to be open by summer of 2022.
The Baths of Blackwolf Run (Kohler, Wis.)
This 10-hole par-3 course is the latest great golf offering at Destination Kohler, which is home to four championship Pete Dye courses, including Whistling Straits. The 27-acre layout, designed by longtime Dye collaborator Chris Lutzke and Kohler Co. Executive Chairman Herb Kohler, has holes ranging in length from 60 to 160 yards, a flexible routing for alternative golf experiences, and four strategic water features known as "Baths" that are a nod to the Kohler company's bathroom history.
CapRock Ranch (Valentine, Neb.)
In the sprawling Sandhills of Northwest Nebraska, north of golf facilities such as Sand Hills, Dismal River, and The Prairie Club, is an exclusive 18-hole private course from Gil Hanse that takes full advantage of a truly dramatic piece of property. The course weaves through rolling hills and along the edges of dramatic caprock cliffs high above Snake River Canyon. Membership is very limited (only about 180 in total), making CapRock an aspirational escape beyond the reach of most golfers.
The Hay at Pebble Beach Golf Links (Pebble Beach, Calif.)
Pebble Beach got into the short course movement, with Tiger Woods and his TGR Design firm completely redoing the old (and tired) par 3 course that's less yhan a wedge from the championship course's first tee. The layout, which is free-to-play for juniors, is now called "The Hay" in honor of Peter Hay, the facility's longtime head professional who had a passion for introducing newcomers, especially juniors, to the game. There are now more water views and a wider variety of hole lengths and shot options.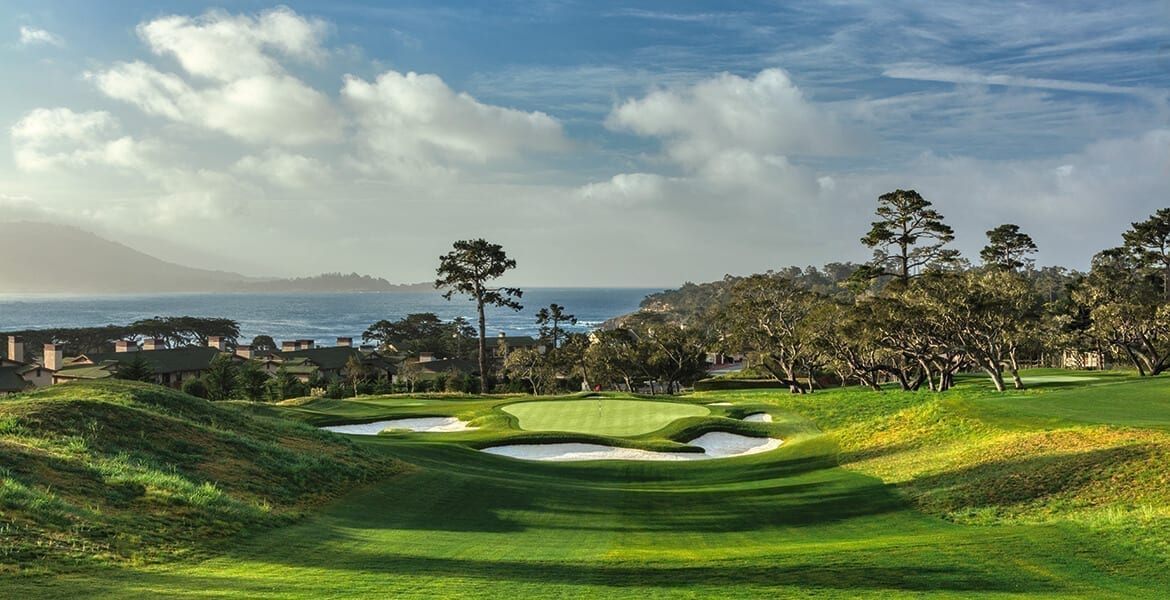 Inness (Accord, N.Y.)
Rob Collins and Tad King, the guys who developed a cult following with the construction of Tennessee's Sweetens Cove, quietly unveiled their newest 9-holer at a resort off the beaten path about two and a half hours north of New York City. Golf is a complementary outdoor activity at the pastoral property, which boasts a juxtaposition of the cultivated and natural. The Inness layout, built atop a course that was closed for several years, is wildly unconventional and fun, with massive, undulating, and often bewildering greens.
Inness invites you to experience the beauty and excitement of our 9-hole golf course. Designed by King Collins Golf, this course is a rollicking, fun challenge that can be enjoyed by guests and daily visitors alike. Follow us here for golf course news, updates, and events. pic.twitter.com/eDS9iplHyP

— Inness Golf (@inness_golf) November 24, 2021
Ironclad Golf & Beer Garden (Hampstead, N.C.)
When Wilmington, N.C., microbrewery Ironclad bought a closed golf course just north of the city—and about 150 miles east of Pinehurst—their vision was golf as part of a multipurpose entertainment venue. As one of the new owners said, they wanted the experience to be fun, not "bougie," with many employees from the brewery itself playing golf for the first time. The back nine of the course opened this year, giving it a full 18, and one of the nation's largest beer gardens is soon to follow, with a six-top kegerator in place for now.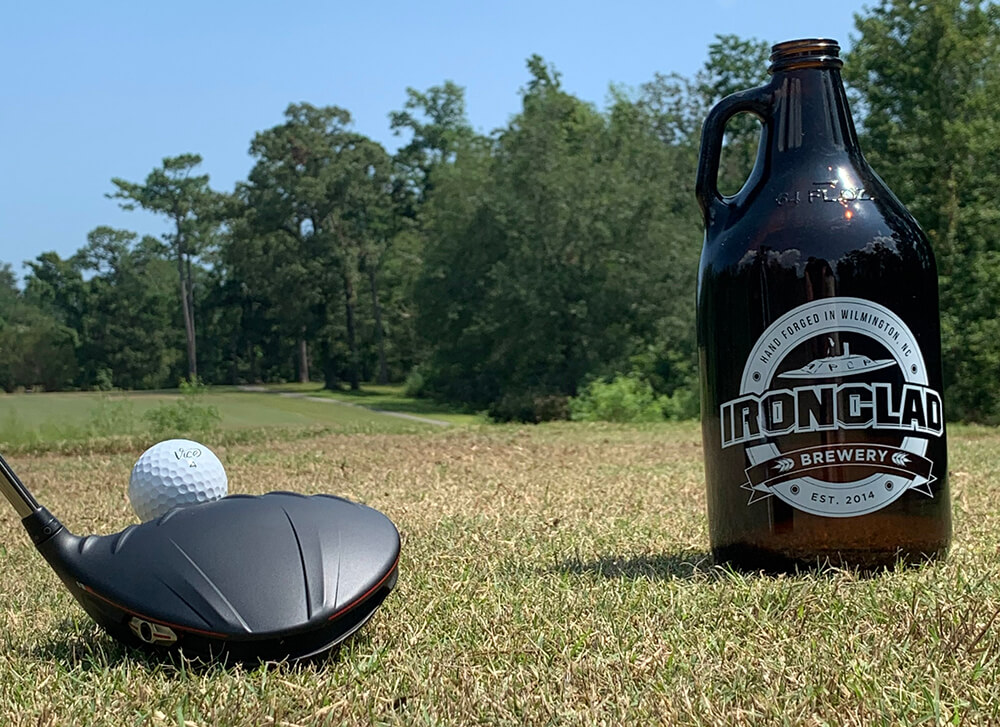 The Match and The Staple at PGA National Resort & Spa (West Palm Beach, Fla.)
Architect Andy Staples created two distinct courses by completely overhauling a drainage-plagued layout at PGA National formerly known as The Squire. In building a 9-hole par-3 course (The Staple) and a 5,800-yard, rough-free 18-holer meant to facilitate match play (The Match), Staples had three guiding principles: reducing the time needed to play, increasing engagement for players of all skill levels, and instilling classic design principles that spur interest in the game. Mission accomplished.
View this post on Instagram
QuickSands—Gamble Sands (Brewster, Wash.)
This rocking and rolling 14-hole par-3 course from architect David McLay Kidd officially opened in the spring, offering a wonderful complement to the highly regarded Gamble Sands layout at this eastern Washington destination. QuickSands sits just below a ridge from the golf shop and I can vividly recall it coming into view the first time I saw it; the morning sun had crested a neighboring mountain, bathing the dramatic 25-acre property in long shadows, and speakers surreptitiously spaced throughout the course blared Led Zeppelin lyrics. Valhalla, indeed.
Sterling Grove Golf & Country Club (Surprise, Ariz.)
Yes, another Arizona course built as the hub of a golf development, but this new offering from Nicklaus Design offers somewhat of a departure from other facilities in the Phoenix/Scottsdale area. Unlike many nearby desert courses, Sterling Grove's tree-lined fairways are cut through farm groves and—inspired by agriculture in the West Valley—navigate gently rolling hills and several large bodies of water. And this Troon-operated property with views of the White Tank Mountains is open to public play.
View this post on Instagram
Trinity Golf Course (Norfolk, N.Y.)
In far upstate New York, about 10 miles from the St. Lawrence River/Canadian border and more than 360 miles from downtown Manhattan,a couple of retired teachers (Pat and Cathy Hayes) partnered with their nephew—longtime superintendent and budding architect Michael Todd—to create a serene 9-hole golf course on a dairy farm that was in the Hayes family for generations. The course, with tree-lined fairways and water on five of the nine holes (including the scenic Raquette River that borders the closing three-hole stretch) opened in May. Pat said it was an opportunity to keep the property "alive and vibrant" through a local family business, while providing a novel and fun experience for golfers of all levels.
What is your favorite new golf course opening from 2021?