One of the noteworthy shifts the golf industry has experienced in recent years is the increased popularity of shorter courses, frequently as a complement to traditional courses at established facilities or in golf-rich locations. As such, this installment focuses on some of these alternative offerings: par-3 courses, 9-holers, and courses featuring a non-traditional number of holes that are set to open in the new year. (We previously highlighted a host of 2021 18-hole course debuts here.)
As you'll see, many of the following 10 options are short, but pretty sweet.
9-Hole Course at Inness Mountain Resort (Accord, N.Y.)
An air of intrigue surrounds this follow-up from Rob Collins and Tad King, the visionaries behind Sweetens Cove, the 9-hole Tennessee course that has developed a cult-like following in golf design circles. While the two continue to work on the highly anticipated Landmand in northeast Nebraska, that massive project isn't expected to open until 2022. In the meantime, this standalone 9-holer has strong Sweetens similarities in that it was created atop a decrepit course out of business for several years. Part of a larger resort with other outdoor activities, the new course will open around Memorial Day and be fully public with yearly pass membership opportunities.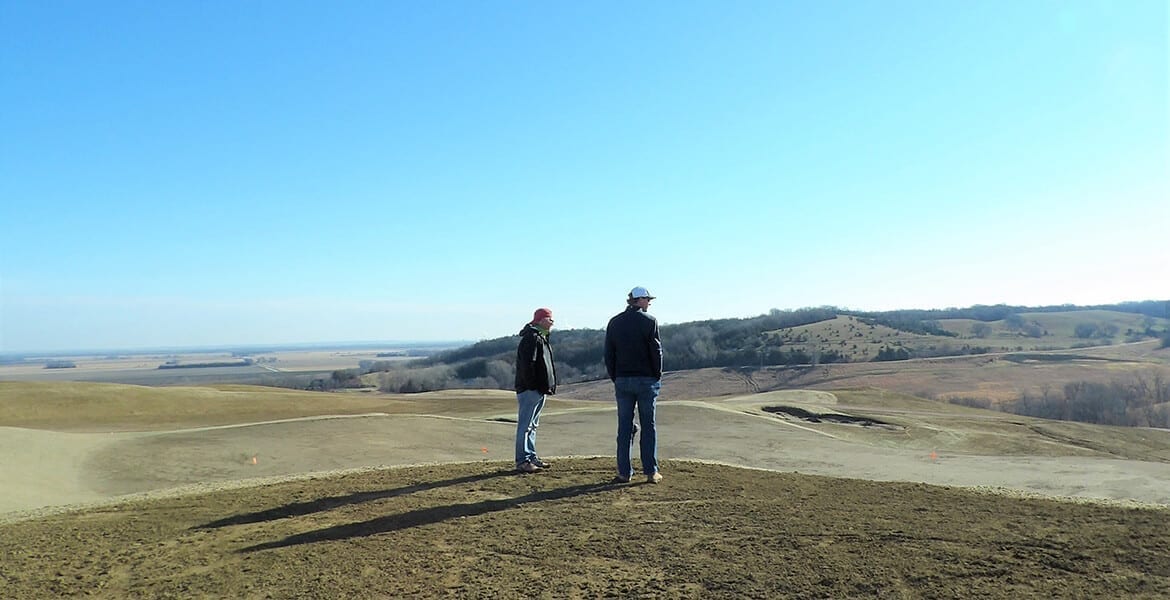 Barnbougle Short Course (Barnbougle, Tasmania)
It was only a couple decades ago that Barnbougle Dunes was just a strip of land alongside a potato farm on Tasmania's northeast coast. Today, it's one of the most celebrated destinations in golf, not just Australia. In 2010, Bill Coore and Ben Crenshaw opened the 20-hole Lost Farm course to complement the original layout and their team, along with Winter Park 9 visionary Riley Johns, is putting the finishing touches on a 14-hole short course built into a ridge of sand dunes near Lost Farm that will have mostly par threes along with a couple of drivable par fours.
View this post on Instagram
The Baths of Blackwolf Run (Kohler, Wis.)
Already home to four acclaimed Pete Dye courses, including Ryder Cup host venue Whistling Straits, Destination Kohler is scheduled to open a 10-hole par-3 course in June on a 27-acre piece of property between the first and 11th holes of the Meadows Valleys course at Blackwolf Run. With a name that pays homage to the Kohler company's history, The Baths features holes ranging from 60 to 160 yards and will also feature a two-acre putting course, food & beverage service, and the capability to hold special events.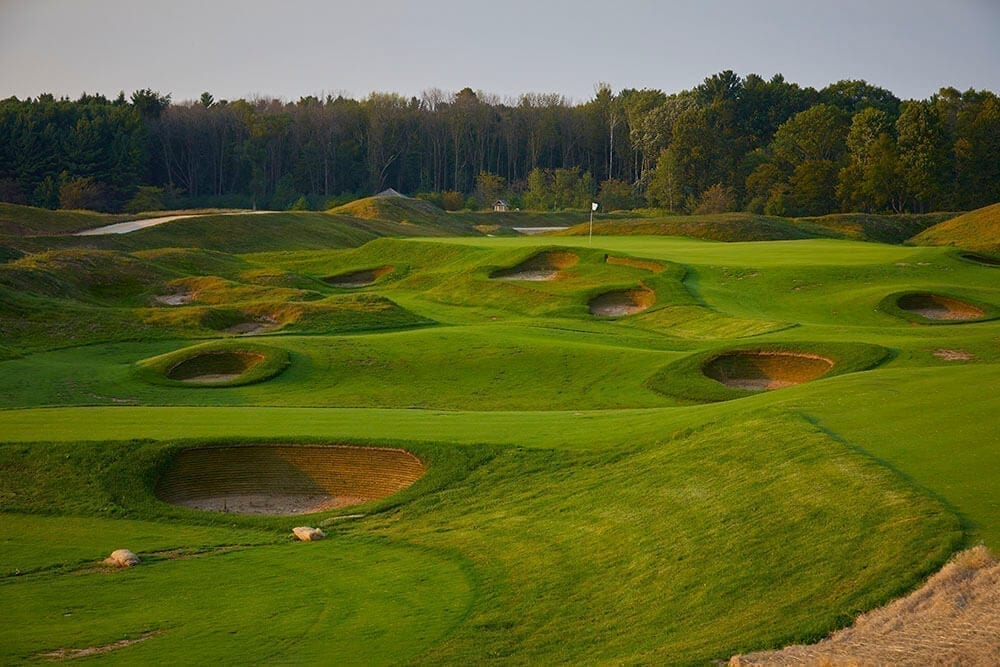 QuickSands at Gamble Sands (Brewster, Wash.)
David McLay Kidd's original course at Gamble Sands in eastern Washington has been a resounding success, and now he's bringing the same kind of fun and imaginative shotmaking to a 14-hole par-3 layout at the property called QuickSands. Built on rolling sand dunes between the facility's driving range and entry road, it will feature a course-wide music system and holes up to 160 yards in length with names like Plinko, Crater, Donut, and Boomerang.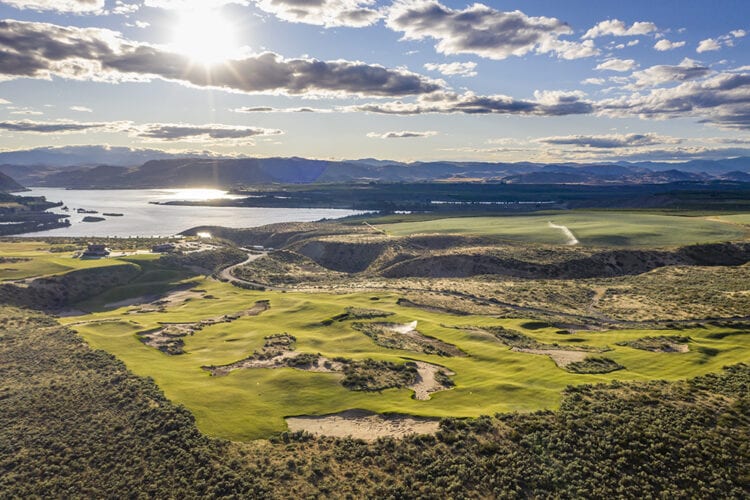 Pebble Beach Short Course (Pebble Beach, Calif.)
This spring, Tiger Woods is expected to unveil a new nine-hole par-3 design at Pebble Beach Golf Links on the former site of the resort's Peter Hay par-3 course. With an average hole length of about 75 yards, the course sits a short walk from Pebble Beach's first tee high above Stillwater Cove with four holes playing directly toward the water. The 2nd hole is intended to be a replica of Pebble's famous 7th hole, just without the water.
View this post on Instagram
Three Grand and Nine Grand (Cleveland, Texas)
Just north of Houston in southeast Texas, the resort-style community of Grand Oaks Reserve eschewed a traditional 18-hole course in order to provide a little something for everyone. Nine Grand is a 9-hole, par-35 layout that can play at 3,262 yards, including a closing par five that can stretch to 601 yards. Three Grand is a 9-hole, par-3 course with multiple tee options that can be played between 26 to 68 yards or 76 to 176 yards. There's also a 9-hole putting course with specific hole corridors called the Grand Putter. Architect Mike Nuzzo said the conceptual idea is that when someone comes to the pro shop or visits the website for the first time, they're asked if they played before, how long they want to play, and how much they want to spend. As the unique facility opens this year, its goal is to cater to golfers of all abilities and answer three of the biggest hurdles to playing golf: time, cost, and difficulty.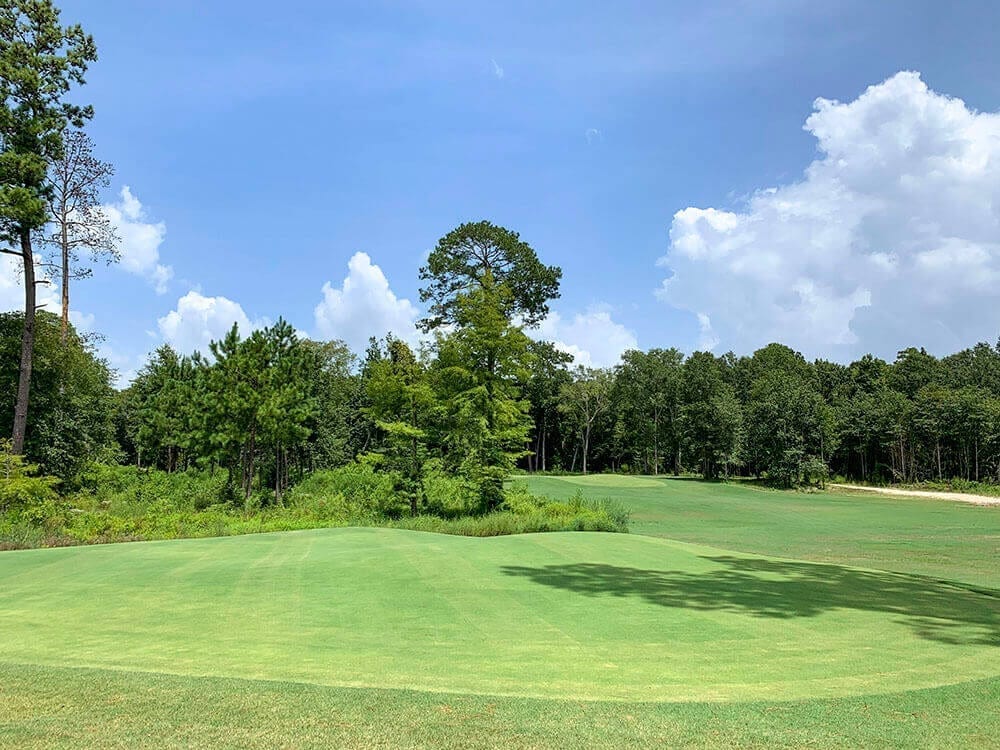 12North at Trappers Turn (Wisconsin Dells, Wis.)
In an area once carved by glaciers in central Wisconsin, Andy North has designed a 12-hole short course opening in July to complement the existing 27 holes that the two-time U.S. Open champion and Madison resident helped create at Trappers Turn. With distances between 50 and 120 yards, 12North will showcase elevation, exposed sandstone, and panoramic views of the surrounding property, but the greens might be the real fun—oversized with multiple tiers and a lot of slope and pin positions.
The Gorge 9 at Skamania Lodge (Stevenson, Wash.)
In southern Washington close to the Columbia River, Skamania Lodge is unveiling a 9-hole short course this spring that weaves between tall timbers and delivers a true Pacific Northwest feel. With views of sparkling lakes and the Red Bluff and Cascade Mountains, the Gorge 9 has holes that range between 50 and 200 yards, and architect Brian Costello says it's intended to be a less-intimidating and welcoming golf experience. Skamania Lodge is also opening an 18-hole putting course called The Little Eagle 18.
Pioneer Pointe (Madison, Wis.)
Just outside of Madison, a former 18-hole golf course named Tumbledown Trails is giving way to a new 13-hole course that's anything but a pitch-and-putt. Scheduled to open in late 2021, Pioneer Pointe is the centerpiece of a new housing project being developed by the nephew of PGA Tour pro Jerry Kelly, a Madison resident whose lucky number is 13. While just 13 holes, this is a full-bag type of course for most, with holes ranging from 100 yards up to a 280-yard uphill hole that will surely play as a par four.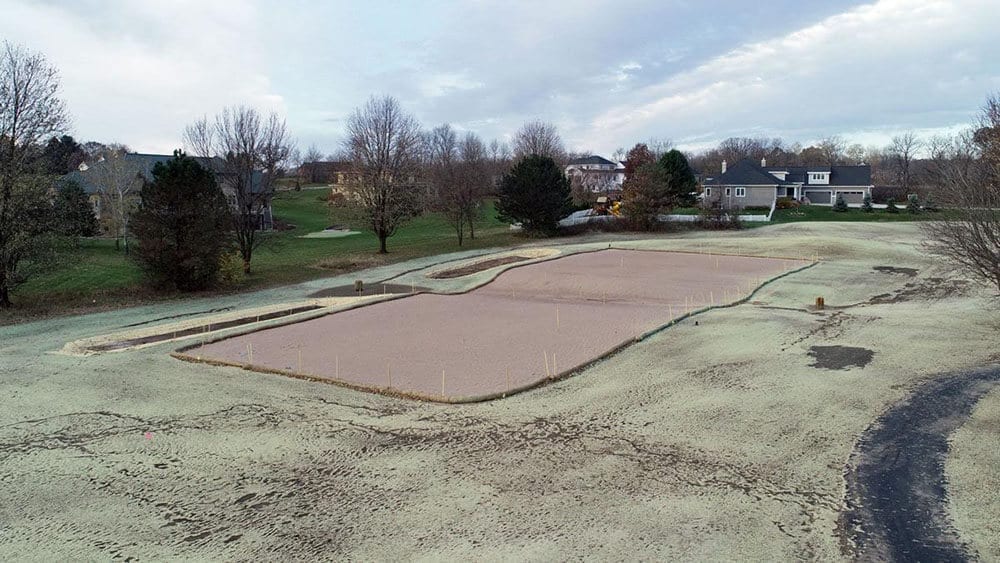 Sailfish Sands (Stuart, Fla.)
The former Martin County Golf Course has turned one of its two 18-hole courses into a 9-hole layout with a reversible routing that's debuting this year. Beyond the novelty of allowing golfers to play the course clockwise or counterclockwise on specific days, the intent of Sailfish Sands is to accommodate families and speed up play. The driving range has also added a golf entertainment component, with Topgolf-style hitting bays, interactive LED targets, and ball-tracing technology.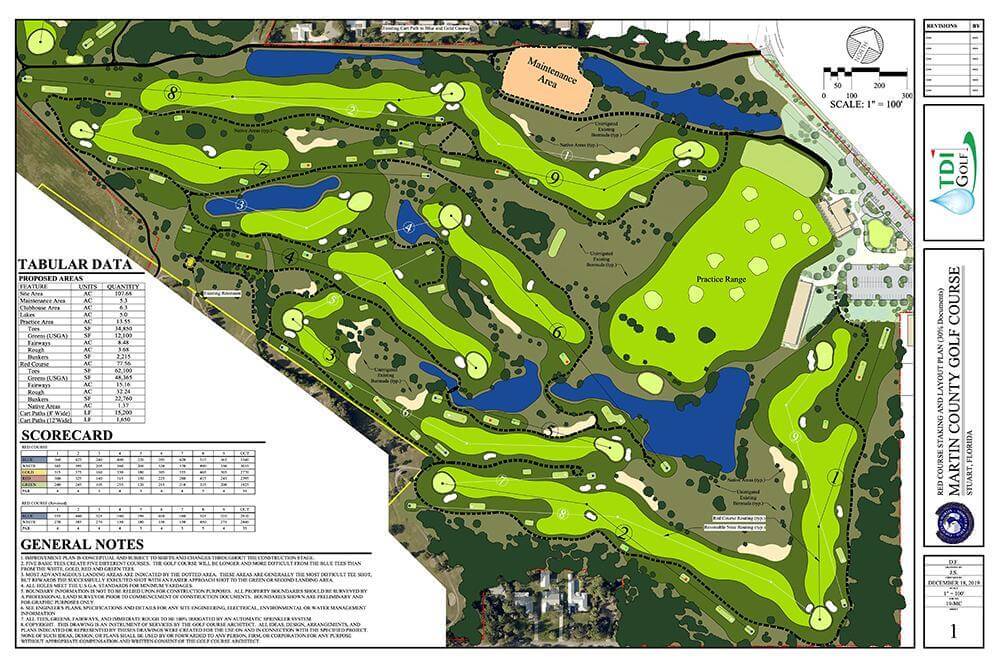 Are you looking forward to any other short courses that are set to open in 2021? Let us know!