When the PGA of America voted to strip Trump National Golf Club Bedminster of hosting the 2022 PGA Championship—stating that holding it there would be "detrimental" to its brand—the organization began a hunt for a suitable replacement.
Just a few weeks later, the organization announced the move to Southern Hills Country Club in Tulsa, Okla., which was already set to host the 2030 PGA and just two years ago underwent an immaculate $11 million restoration led by Gil Hanse. Next year will mark the eighth major and fifth PGA at Southern Hills—the last time the Perry Maxwell design hosted a major was in 2007 when Tiger Woods won the last of his four PGA Championship titles.
It's rare that there was such a short window for one of golf's governing bodies to find a major championship venue—PGA Championship hosts are already locked in for the next nine years after 2022, plus 2034 at Hanse's PGA Frisco (East)—so this opportunity got us thinking about what places would make for a great spot to host a future PGA for the first time.
We've broken it down into two categories: Five courses that have hosted a PGA Tour event but not a major championship, and five courses that would be brand new to hosting a tour event.
Five Courses That Have Hosted a PGA Tour Event
TPC Sawgrass (Ponte Vedra Beach, Fla.)
Let's get the elephant out of the room early: In order for this to happen, the PGA Tour will have to let the PGA of America borrow its crown jewel for a week. The annual host of The Players Championship, which has long been cast as men's golf's unofficial fifth major, is suited for fans (if/when they return), has a dramatic closing stretch, and was just renovated in 2017. It would also mark the PGA Championship's return to the Sunshine State for the first time since 1987 at PGA National, the only Florida club to host the event. Pete Dye's masterpiece deserves its chance to crown a major champion.
Did someone just say we are one of the world's most picturesque golf courses?!?
We couldn't agree more 😉 pic.twitter.com/Sv9JotvdTi

— TPC Sawgrass (@TPCSawgrass) January 25, 2021
Shadow Creek (Las Vegas, Nev.)
Long hidden behind a veil of Vegas secrecy, Shadow Creek was put on display for Capital One's The Match between Phil Mickelson and Tiger Woods, and then hosted the PGA Tour's CJ Cup (on a one-year pivot from South Korea). The club is known as a desert oasis for a list of celebrities—from Michael Jordan to Wayne Gretzky to former President George H.W. Bush. While the exclusive layout may not be ideal for fans, the Tom Fazio design (opened in 1990) can be pushed to more than 7,500 yards and would be a must-see show just outside of the Vegas strip.
Shadow Creek 😍 ⛳️

Thanks for the memories. pic.twitter.com/tIkxtFNxan

— PGA TOUR (@PGATOUR) October 19, 2020
Muirfield Village (Dublin, Ohio)
Jack Nicklaus's iconic course has played host to the Memorial Tournament since its inception in 1976, and in 2020 had the PGA Tour play on back-to-back weeks. While the course has a Ryder Cup (1987), U.S. Amateur (1992), Solheim Cup (1998), and Presidents Cup (2013) under its belt, it has never before hosted a major championship. Given the Golden Bear's platform as a five-time PGA Championship winner, it would be captivating to see the difficulty turned up a notch at Jack's Place for a major.
https://twitter.com/PGATOUR/status/1283144487967940608?s=20
East Lake Golf Club (Atlanta, Ga.)
Rees Jones renovated East Lake in 2008 (and 1995) and the Donald Ross layout has hosted the Tour Championship every year since 2004. It's used to having the very best of the current season tackle its par-70 design and has a high-profile pedigree having also hosted the 1950 U.S. Women's Amateur, 1953 Ryder Cup, and 2001 U.S. Amateur in the past. Why not have back-to-back majors in Georgia?
East Lake is looking PURE. 😍

The final event of the season begins today. pic.twitter.com/OMlSVVZ6Yi

— PGA TOUR (@PGATOUR) September 4, 2020
Bay Hill Club and Lodge (Orlando, Fla.)
If we're including "The House That Jack Built" on this list, we better include "The House That Arnie Built," too. Home of the Arnold Palmer Invitational since 1979, Bay Hill has been a mainstay on the PGA Tour for years and has produced some fabulous champions. The dramatic par-four 18th always makes for a fine finisher and the original Dick Wilson design now tips out at nearly 7,400 yards. Although Palmer never won the PGA (he thrice finished second), having a major at Bay Hill would be a nice ode to The King and assuming some normalcy returns to the attendance policy, Orlando is a great spot for fans and competitors alike.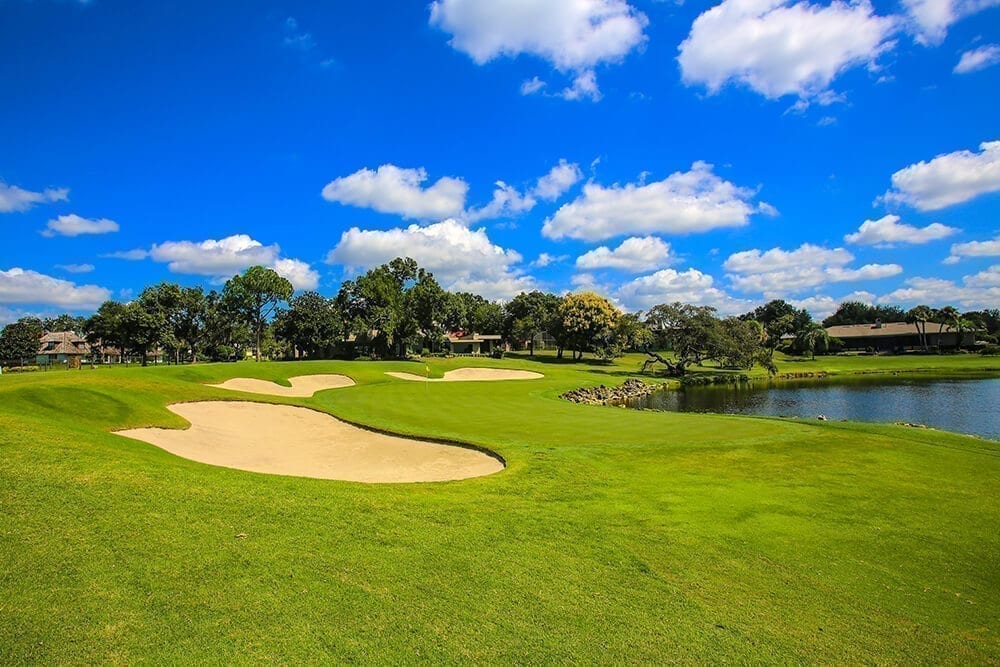 Five Courses That Would be Brand New to the PGA Tour
Pacific Dunes (Bandon, Ore.)
Another golf course that would have to escape from its longtime partnership with another organization in order to bring the PGA of America on site, but what more can be said about the top-ranked course on Bandon's property? While the USGA has hosted six of its championships at Bandon Dunes (including the 2020 U.S. Amateur), the PGA of America could head west for a linksy, oceanside championship on the West Coast, after it plays a similar style at Kiawah Island Golf Resort on the East Coast in 2021. Plenty of viewers would tune in to see the game's top pros take on Tom Doak's treasure.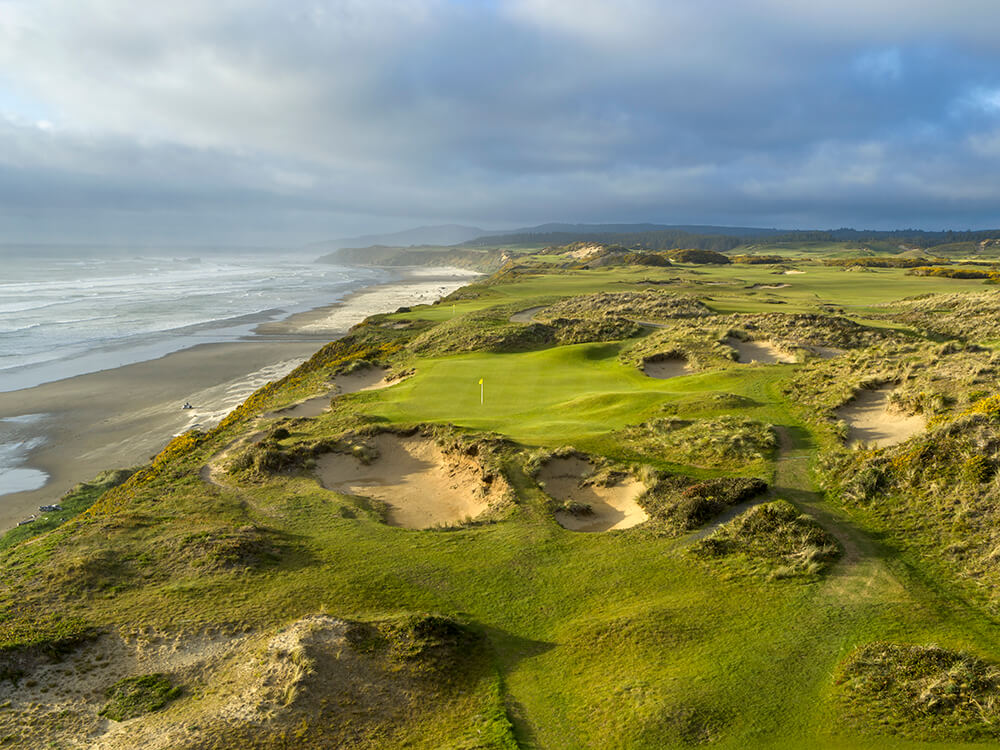 Gozzer Ranch Golf & Lake Club (Harrison, Idaho)
The stunning and dramatic Tom Fazio design zipped into all of the top-courses-in-the-world lists after it debuted in 2007. The near-7,500-yard layout would have strong enough teeth for the best in the world as long as they aren't distracted by the setting, like the par-four 15th that ends with an infinity green high above Lake Coeur d'Alene. The state has never hosted a major championship, much less a high-profile professional event outside of the Boise Open on the Korn Ferry Tour—why not bring the PGA to Idaho?
Happy to fill a request for Gozzer Ranch Golf & Lake Club, a stunning Discovery Land property high above Lake Coeur d'Alene in Idaho. The 2008 Tom Fazio design is terrific, the views are breathtaking, the overall experience is tremendous … and the tacos are second-to-none. pic.twitter.com/XQqfz8QwPU

— LinksGems Golf Photos (@LinksGems) May 5, 2020
Seminole Golf Club (Juno Beach, Fla.)
The ultra-private Donald Ross design got its day on display in the summer of 2020 when it played host to a Covid-19 charity event sponsored by TaylorMade—but what about four rounds of major championship golf at one of the top-ranked golf courses in the United States? Located on just 140 acres near the Atlantic coast, the fairways are wide but on days when it's windy and the turf is fast, balls are easily gobbled by numerous fairway bunkers. Bill Coore and Ben Crenshaw led a restoration in 2017 and while the course is poised to host the 2021 Walker Cup and hosts a top amateur competition each year along with an elite pro-member that often features may PGA Tour pros, it has yet to formally host a tournament for the world's best.
Pine Valley Golf Club (Clementon, N.J.)
Pine Valley designer George Crump brought together some of the biggest names in golf course architecture—Harry Colt, A.W. Tillinghast, Perry Maxwell—in the early 1910s to help develop his masterpiece, perennially rated the No. 1 course in the world. It hosted the Walker Cup in 1936 and 1985 and holds an annual amateur event called the Crump Cup, which is open to spectators. It would be utterly fascinating to see how the game's elite would take on the intimidating layout, from Hell's Half Acre to the Devil's Asshole. We can dream, right?
Monday motivation: Pine Valley Edition
In 1912, George Crump, frustrated with the lack of world class golf courses in the Philadelphia area, began a crusade to which he would devote the last six years of his life. In his day, many called it Crump's Folly; today we call it No. 1. pic.twitter.com/hHUOfzVYfP

— LinksGems Golf Photos (@LinksGems) February 17, 2020
Pumpkin Ridge Golf Club (North Plains, Ore.)
Perhaps a bit of an off-the-board pick, but the Witch Hollow course just north of Portland has big-time chops. The Bob Cupp design tips out at just over 7,000 yards and was a long-time host of the Korn Ferry Tour's season finale, regularly earning praise as the best course that Tour plays through the season. It's also where Tiger Woods won his third straight U.S. Amateur title in 1996 and has additionally hosted two U.S. Women's Opens in 1997 and 2003, the U.S. Women's Amateur in 2006, and the LPGA's Portland Classic from 2009–12. If you can't already tell, we'd really like the PGA Championship to find time to return to the Pacific Northwest for the first time since Vijay Singh won at Washington's Sahalee Country Club in 1998.
We are excited and honored to have Witch Hollow selected as one of 12 final qualifying sites for the 120th U.S. Open Championship in June! (photo via PJ Koenig golf Photography) pic.twitter.com/wPV4j7fxFX

— Pumpkin Ridge (@PumpkinRidgeGC) March 18, 2020
Sound off in the comments with what you think might make for a good future PGA Championship host!