Regular readers will know the emphasis of the "American Dream" series—highlighting really good golf where everyone is welcome and everyone can afford to play—has not been on identifying notable, affordable golf in every state, but rather in each of nine regions around the country: Southeast, Deep South, Southwest, Northwest, Mountain West, Midwest (West), Midwest (East), Northeast, and Mid-Atlantic.
However, though the goal was never to single out or spotlight specific states, we can't help feeling a little troubled that all but four got a mention at some point or other. This had nothing to do with the fact Alaska, Hawaii, Oklahoma, and New Hampshire don't have any great, under-the-radar golf…they do. Geography was largely to blame. Alaska and Hawaii didn't feel like the sort of places golfers would use a spare afternoon to track down great, little-known courses, and Oklahoma and New Hampshire bordered bigger golf states that had a lot of them.
It really isn't as if we ever received any angry phone calls, texts, tweets, or DMs from residents of the "Snubbed Four," but still, we wanted to be sure there were no hard feelings. Here is a half-dozen of the best value options from the four states we missed.
Falconhead—Burneyville, Okla.
If you don't know the story of Waco Turner, you need to find something longer than what we have space for here. Suffice to say, the Oklahoma oilman who lent his name to a PGA Tour event played at the course he built during the early 1960s was something of a character. Briefly, Turner had ruled the Perry Maxwell-designed Dornick Hills in Ardmore, Okla., much like Clifford Roberts controlled Augusta National before being ousted by the club's other millionaire members who had grown tired of his eccentricities. So, he built his own course—Turner Lodge—in Burneyville near the Texas border and persuaded the LPGA Tour to stage an event there, and then the PGA Tour to create the Waco Turner Open during which he would cruise the course in his Cadillac doling out monetary prizes from a cash-filled potato sack to players making birdies. At other times, he'd buzz them in his Cessna while they putted. If that wasn't enough to make it noteworthy, Pete Brown won the tournament in 1964, becoming the first African American to win on the PGA Tour. Turner's course is now part of the Falconhead Resort, and you can play it for just $25 https://www.falconheadok.com/
Breakfast Hill—Greenland, N.H.
An hour north of Boston, Greenland is a town of around 3,500 people first settled in the 1630s and incorporated in 1721. Two miles southeast of the community's whitewashed Congregational Church is Breakfast Hill Road, which passes a site where a group of Native Americans were seen cooking breakfast on June 26th, 1696, by members of a local militia who subsequently called the spot "Breakfast Hill." Somehow it stuck, and 304 years later a golf course of the same name opened there. Designed by Brian Silva and incorporating 60 acres of wetlands, it was a tough build. "The site was a synopsis of New England," says Silva. "Over a third of it was wetlands and what wasn't was a thin layer of soil over heavy clay. But we had great owners and a terrific contractor. We were able to route the course to take full advantage of the topography." $49 gets you a round. https://www.breakfasthill.com/
Moose Run (Creek)—Anchorage, Alaska
This is the Last Frontier, so we suspect few readers are familiar with the excellent Moose Run and, not surprisingly, its rates are very reasonable. Together with the Hill Course, the Creek makes this the world's northernmost 36-hole golf facility. Part of the Joint-Base Elmendorf-Richardson, it lies 11 miles east of downtown Anchorage on the western foot of the Chugach Mountains. The fairly rudimentary Hill Course began with nine holes laid out by Army engineers in 1952 while the highly acclaimed Creek Course was designed by Robin Nelson and opened in 2000. It was cut from a dense Sitka spruce and lodgepole pine forest and can stretch to 7,324 yards. You'll need $46 to play it midweek. https://www.mooserungolfcourse.com/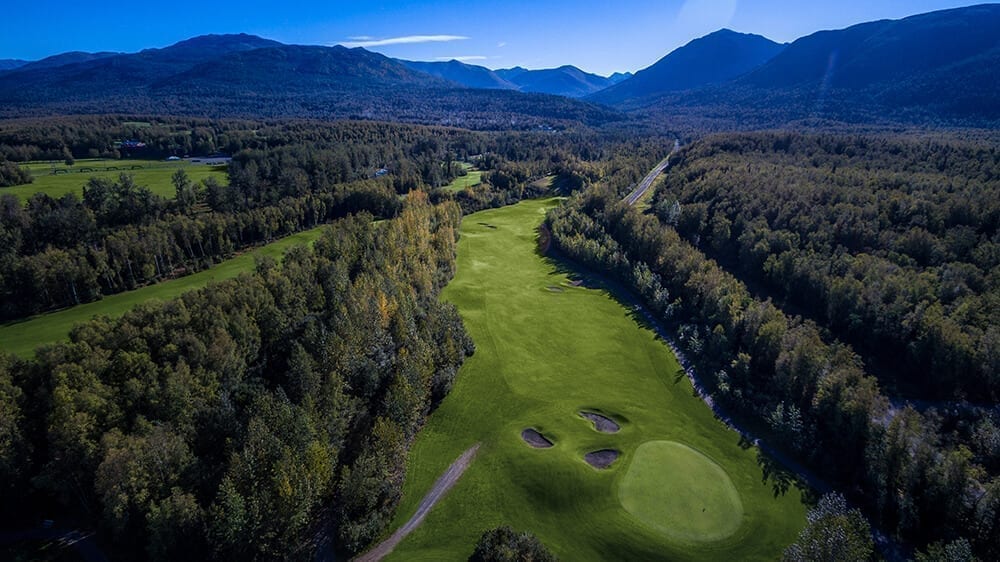 Wailua—Lihue, Hawaii
The Aloha State really isn't really the place to go looking for quiet, affordable golf. Even if you've never been there, you've probably heard of a great many of its courses and you'll know $50–$100 won't get you very far. One place that totally bucks the Hawaii trend, and a place every visitor to Kauai (aka the "Garden Island") should seek out, is Wailua Golf Course just a few miles north of Lihue Airport. Nine holes were laid out in 1928 but Toyo Shirai, a local who played in two U.S. Opens before being appointed Wailua's head professional and superintendent, expanded the course to 18 in 1961. Shirai's course, a three-time USGA championship venue and by far the best of Hawaii's nine municipals, is a terrific mix of parkland and seaside holes with large bunkers and some interesting elevation changes on the back nine. Non-residents play it for an incredible $48 midweek. https://kauai.gov/golf
Kukuiolono—Kalaheo, Hawaii
Another Kauai gem worth knowing is the nine-hole Kukuiolono outside the tiny town of Kalaheo in the south of the island. The course was built in 1928 on land given to the island by Walter McBryde, co-founder of the McBryde Sugar Company and manager of the Kauai Pineapple Company. Though a little scruffy in places and hardly a blank-check design, Kukuiolono is a quick and highly enjoyable round that turns unsuspecting golfers with low expectations into regulars. $15 gets you a round. https://www.facebook.com/kukuiolono
Ala Wai—Honolulu, Hawaii
The reason we're including this Waikiki municipal isn't so much for the quality of the golf (not great but not the worst), but the experience of playing one of the busiest courses in the world—at one point in the late 1980s, Ala Wai was recording close to 200,000 rounds a year. A few years ago, a gentleman I played with aced the short 4th and instead of celebrating with the rest of the group, held a shushing finger to his lips and walked on deliberately as if nothing had happened—the potential bar bill resulting from his hole-in-one had clearly crossed his mind. It only takes one slow group out in front to gum things up behind, but on the day I visited play flowed remarkably smoothly. The feeling wasn't unlike driving a packed, four-lane Los Angeles freeway at a constant 60 mph. Playing Ala Wai could be a five-hour, stop/start nightmare, or a surprisingly enjoyable round. However it turns out, it'll cost you $86, or $28 if you're fortunate enough to call Hawaii home. http://www.honolulu.gov/des/golf/alawai.html
*Two more Hawaii courses we recommend are Perry Dye's Makani in the Pu'u Wa'awa'a Cinder Cone State Park on the Big Island ($99 after 12pm https://www.makanigolfclub.com/) and Robin Nelson's Dunes at Maui Lani on Maui ($78 https://www.dunesatmauilani.com/).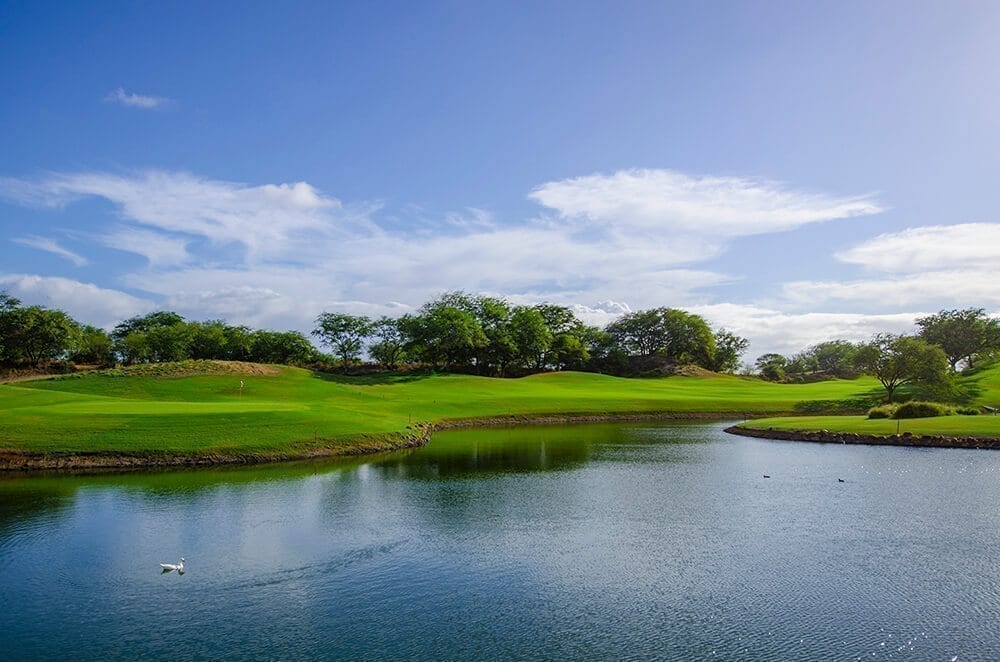 What great value courses do you love in Alaska, Hawaii, New Hampshire, and Oklahoma?