With more than 38,000 golf courses worldwide, there's no shortage of options for golfers with wanderlust.
And given the wealth of supply and the demand for land, new golf course openings are pretty limited. But there are still some great ones to celebrate. After recently highlighting the top course debuts of 2020, it's only fitting to look at what's on tap for 2021.
The 12 courses found below are generally of the standard-length, 18-hole variety, and there are a number of special ones to look forward to.
St. Patrick's Links (County Donegal, Ireland)
St. Patrick's Links is the realization of architect Tom Doak's longtime designs to build a golf course in the seaside dunes of Ireland. The new course is a complete remodeling of an existing 36-hole links that sat dormant for years before being bought by the neighboring Rosapenna Hotel & Golf Resort. After reaching a partnership with the family owners of Rosapenna, Doak used the best land from the original courses to create 18 great holes on sandy terrain along Sheephaven Bay. The project is a unique one, as Ireland's dunesland is off-limits to development as a member state of the European Union. St. Patrick's, however, was exempt given that it was already home to golf. A full opening is tentatively set for June. https://www.rosapenna.ie/st-patricks-links.html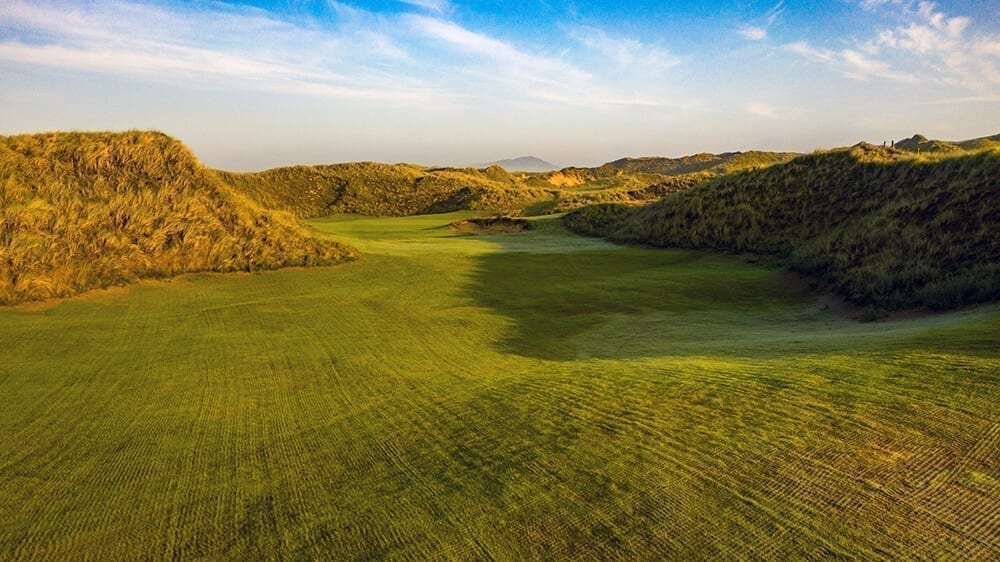 Ballyshear Links (Bangkok, Thailand)
The mythic Lido Club on New York's Long Island has been gone for decades, but not forgotten. Just outside Bangkok, Gil Hanse and his team have recreated a hole-by-hole homage to C.B. Macdonald and Seth Raynor's Lido Club as part of the private Ban Rakat Club. Hanse's first design in Asia is scheduled to open in August, with almost every hole from the original design recreated and reinterpreted, with the order of only two holes swapped due to property constraints. Designed to play firm and fast, Ballyshear is named for Macdonald's former Long Island estate. https://brc.co.th/golf/golf.php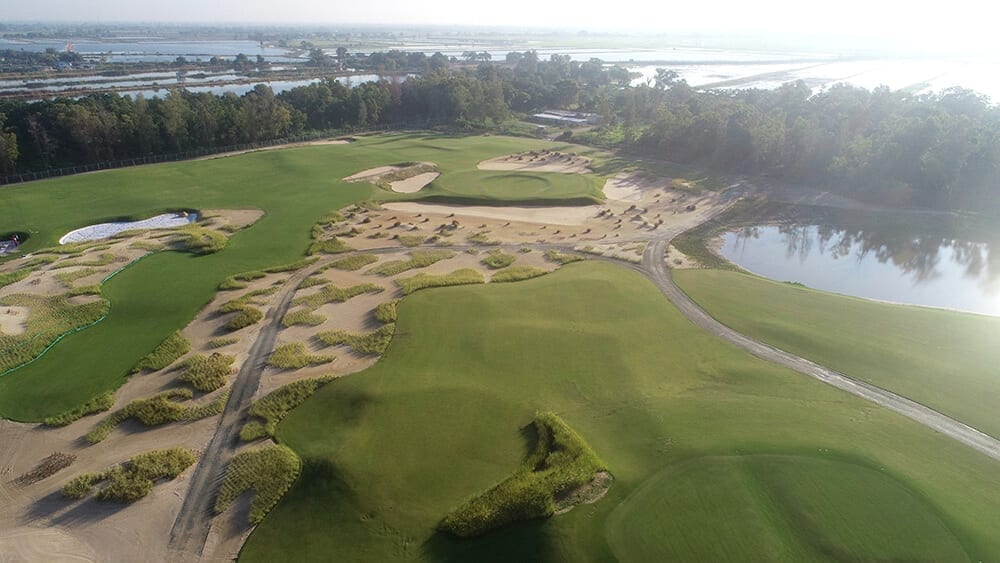 American Dunes (Grand Haven, Mich.)
A collaboration between Jack Nicklaus and the Folds of Honor Foundation, American Dunes is a brand-new course built on the site of the former Grand Haven Golf Club that closed in 2018. Nicklaus waived his design fee to take on the project on the Eastern shores of Lake Michigan, which involved removing hundreds of mature trees to restore a sand dunes property. The course is set for an official May opening, with all profits going to Folds of Honor to help provide educational scholarships to the spouses and children of fallen and disabled U.S. military members. https://americandunesgolfclub.com/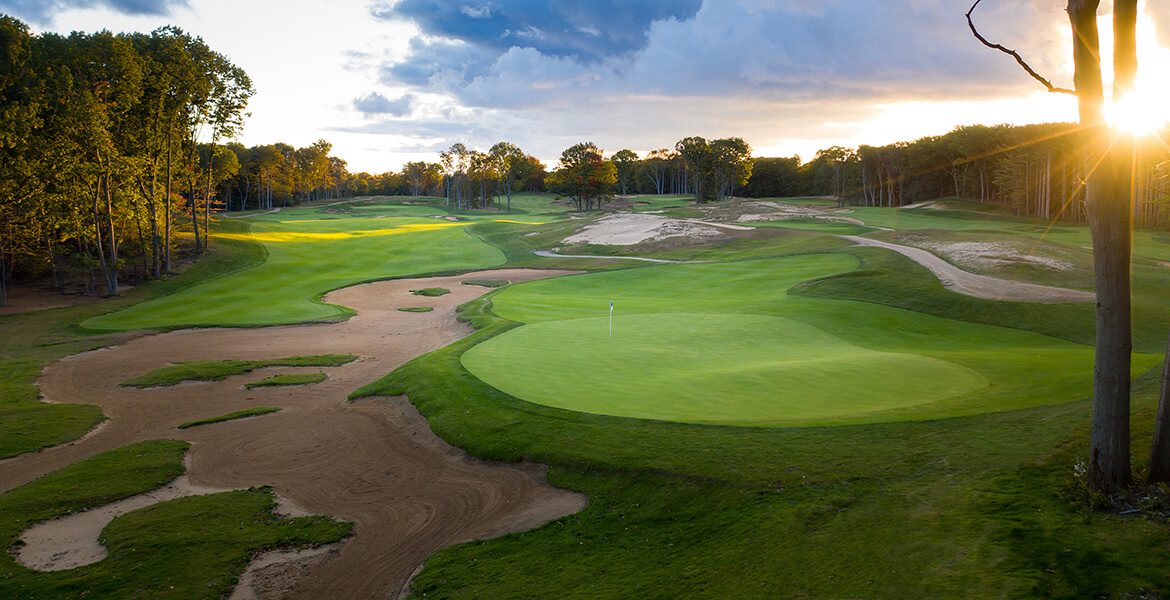 Brambles (Middletown, Calif.)
About 90 miles north of San Francisco, a new course design from Bill Coore and Ben Crenshaw is in its final stages. While Brambles is sited on a property of massive scale, it's designed to be walkable and, like all Coore & Crenshaw courses, puts an emphasis on strategy and decision-making. The club itself, near Northern California wine country, is about authentic golf, walking, camaraderie, spirited competition and the enjoyment of the outdoors. There are wide-open vistas of the rolling California countryside and a ranch-style feel, with a modest clubhouse aptly named "The Milking Parlor." https://www.cooreandcrenshaw.com/portfolio.html
View this post on Instagram
Sandals St. Lucia (St. Lucia)
Greg Norman and his design team have completely overhauled the former St. Lucia Golf and Country Club, which was acquired in 2017 by Sandals Resorts. Norman, who has designed several courses in the Caribbean including Sandals Emerald Bay Course in the Bahamas, has called the property "a diamond in the rough" and his team focused on reimagining St. Lucia's only 18-hole golf course into a lush championship layout that stretches around 7,000 yards. The course is scheduled to open fully in Q2 of 2020. https://www.sandals.com/golf/st-lucia/
Sandals Begins Golf Transformation in Saint Lucia https://t.co/BNarF1xKGG

— Golf the Islands (@GolftheIslands) August 17, 2018
Park Mammoth (Park City, Ky.)
The former Cave Valley Golf Club at Park Mammoth Resort gets new life with a full redesign from architects Brian Ross and Colton Craig in southcentral Kentucky. Rerouted holes, all new greens, tee boxes, bunkers, and irrigation system are in place on the rolling property just minutes down the road from the sprawling Mammoth Cave National Park. The course opens to public play in September. https://www.rossgolfarchitects.com/park-mammoth
View this post on Instagram
Yas Acres (Abu Dhabi)
The full 18 is still to come, but the first nine holes at Yas Acres will open this fall as part of a new housing development on Yas Island. Make no mistake though, this is core golf, with houses only on the periphery and the front nine and driving range spread over 156 acres, more than half of which are desert landscaping. There's a large meandering ridge that runs through the center of the property and running streams connect five lakes throughout the facility, which will be lighted for nighttime play. https://www.aldar.com/en/residential_properties/developments/yas-acres?DevID=Yas-Acres
View this post on Instagram
Sterling Grove Golf & Country Club (Surprise, Ariz.)
The newest course in the Phoenix/Scottsdale market is a bit of a departure from the traditional desert golf found in Arizona, with lush, tree-lined fairways cut through farm groves. Boasting spectacular views of the nearby White Tank Mountains, the championship, par-72 layout from Nicklaus Design is part of a luxury community that's inspired by farming and agriculture in the West Valley. Billed as a modern country club experience, Sterling Grove is a partnership between Toll Brothers developers and Troon Prive. https://www.sterlinggroveclub.com/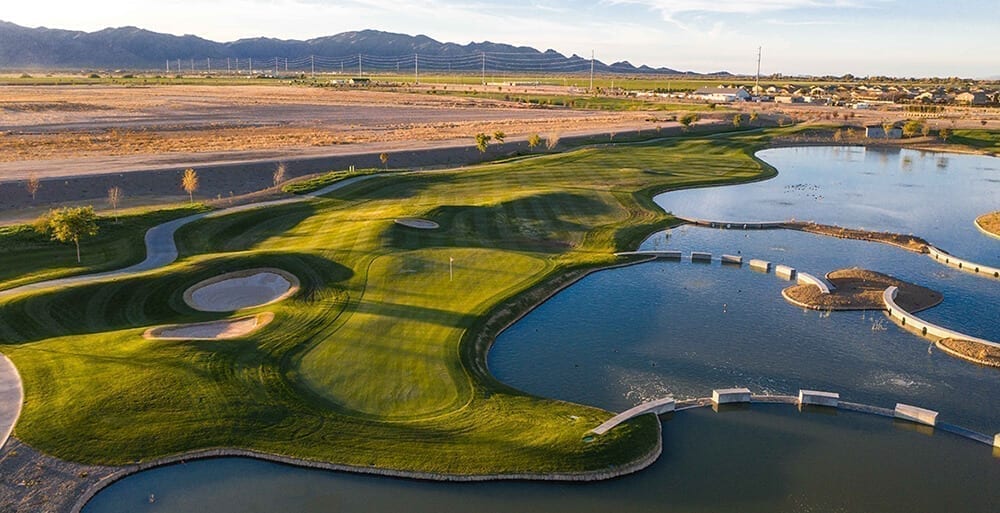 Holliday Farms (Zionsville, Ind.)
Pete Dye and his wife, Alice, originally designed a course just north of Indianapolis in the 1990s on a property where Alice once grew up. The new owners of the land have now made that design a reality as part of the Holliday Farms community, which will feature both an 18-hole championship course as a well as a 9-hole par-3 layout. The courses, marked by rolling landscapes, creeks and ravines, are scheduled to have a June opening. http://hollidayfarmszionsville.com/golf/
View this post on Instagram
The Shark Club (Hollywood, Fla.)
Another complete re-do, this real estate conversion project took the 180-acre footprint of the former course at the Diplomat Golf & Tennis Club and shrunk it to 120 acres for a "throwback design" that has a Seth Raynor influence with straight lines, geometric angles, and a host of raised greens. While there's a lot of water, Greg Norman's design team says this par-70 layout that's just under 6,500 yards will be like nothing else in the South Florida market. It's a member-only club, but guests of the hotel that is part of the project's residential and hotel component will have access to the course. http://www.ppgdevelopment.com/project/the-shark-club-at-the-sls/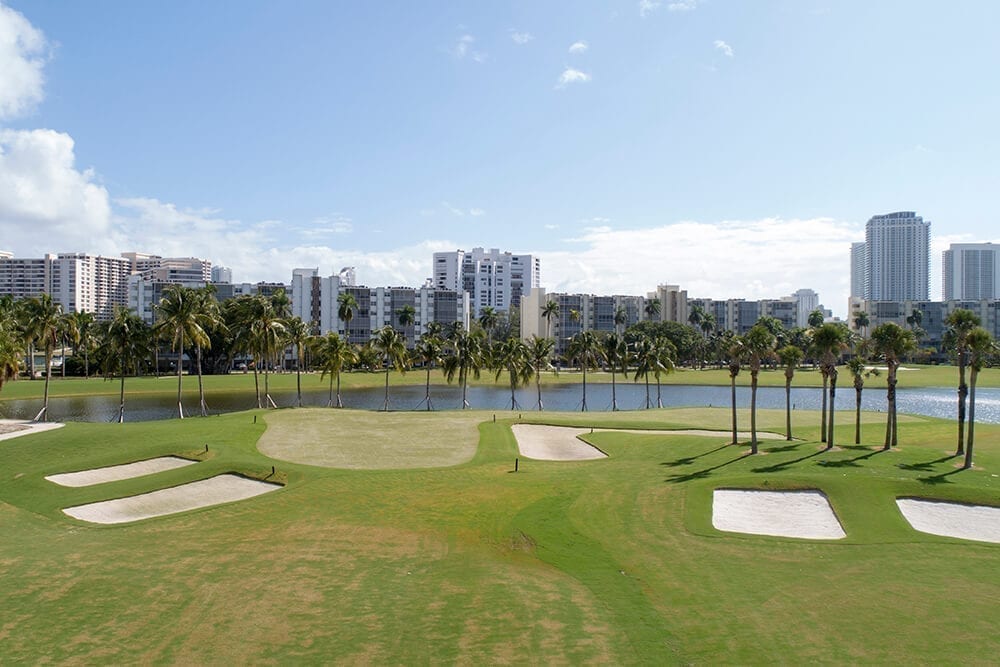 Quixote Club (Sumter, S.C.)
After a full $13 million rebuild and rebrand, the Quixote Club replaces the former Sunset Country Club with a purpose-driven mission to inspire and change lives through golf. Inspired by the character Don Quixote, the new club—and its par-70 course designed by Kris Spence and Jack Nicklaus II—is reinvesting money from membership and corporate sponsors into a charter school intended to not only provide world-class education to youth, but attract new families to the area. Designed to play firm and fast, the course opened at the start of this year and is laid out over 169 acres, with wide fairways framed by majestic live oaks. https://www.quixoteclub.com/
We are taking a look at what will be the 7th hole at Quixote Club in Sumter, SC. Designer David Savic has paired his hand drawn vision for this hole with the current view. As the team continues their hard work their eyes are set on an opening later this fall. #WednesdayWalk pic.twitter.com/YwduVTVGpx

— Nicklaus Companies (@NicklausCo) June 17, 2020
Sonadezi Resort Course (Vietnam)
There's significant golf development in Vietnam, including openings this year at the 36-hole Novaland community and a second course at Royal Golf Club outside Hanoi, but this resort course from the Norman group design team about two hours outside of Ho Chi Minh city sounds unique. Built in a corporate campus-type setting that will feature the headquarters of the Sonadezi Real Estate and Development Company and other businesses, the intent is to add a college and possibly a golf school. While plans for a tournament course have also been completed, the parkland-style resort course opening in the second half of 2021 is intended to get more people into the game, with wide open swaths of turf and minimal forced carries.  https://sonadezichauduc.com.vn/en/golf-course.html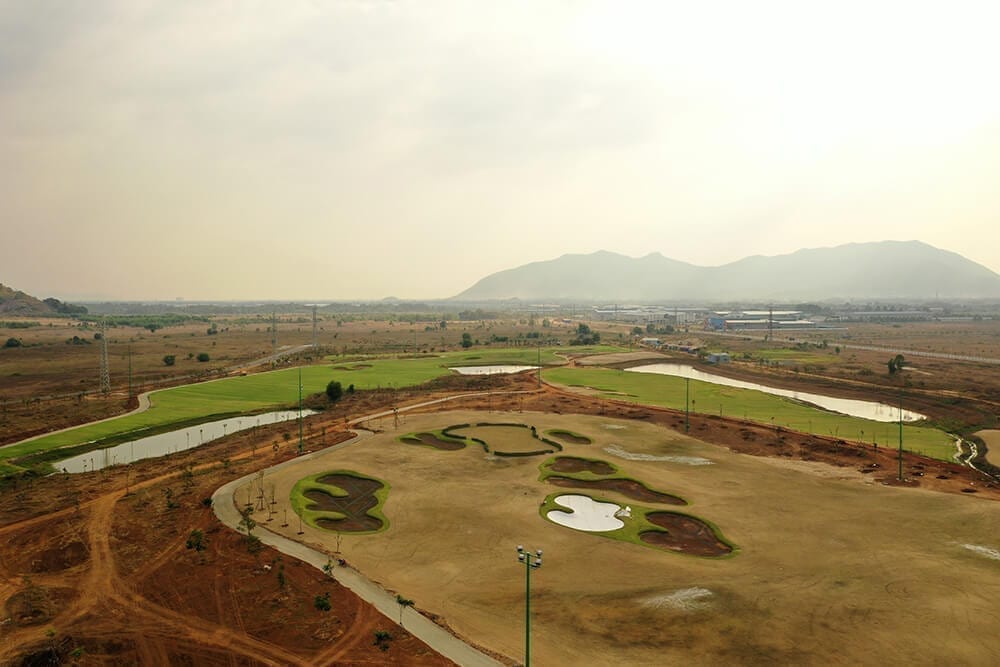 Are there other new courses you're looking forward to making their debut in 2021? Let us know!