Part rolling hills, part climactic cliff sides, this new private design could challenge the best in the Sandhills
How to describe the latest golf course design from Gil Hanse and Jim Wagner in northwest Nebraska? In a word: different.
The opportunity to build in the Nebraska Sandhills, next door to the Prairie Club where Hanse helped construct the 10-hole Horse Course and near Bill Coore and Ben Crenshaw's much admired Sand Hills—which Hanse calls the best course of a generation—was a dream come true for one of the guardians of golf architecture's new golden age.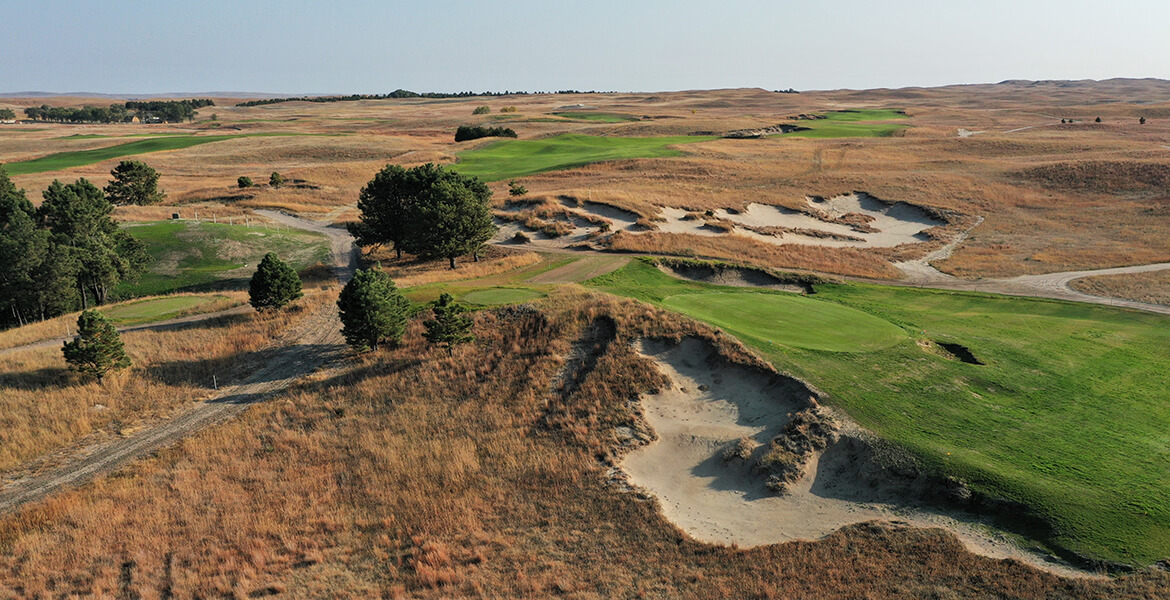 "I've traveled all over the world, and if you told me 20 years ago that one of the most beautiful views I'd ever see was in Nebraska, I'd have laughed at you. But it's as beautiful as anything I've ever seen," Hanse says.
CapRock Ranch is two golf landscapes rolled into one: 10 holes of links-style golf bumbling over prairie chop hills, plus eight holes on the edge of the Snake River Canyon, where the land drops o more than 200 feet to the riverbed below.
A private course with approximately 180 members, the par-71 weaves back and forth between its dual personalities with four of its five par threes playing along the canyon. That includes the unique 18th, a dramatic par-three finisher calling for a long carry over a substantial gorge.
The purposefully compact routing yields numerous crossover points where Hanse envisions members devising their own shorter loops in close proximity to the clubhouse, which is constructed next to on-site cottages and sitting on the canyon rim—all built to maximize the experience on a special, dare we say different, piece of land.