Though new course construction has slowed considerably over the last decade or so, there have still been a lot of notable openings and countless great holes built in the 21st century. Here, in no particular order, are 21 of our favorites—seven par threes, seven fours, and seven fives.
Par Threes

16th Hole, Streamsong Red (Bowling Green, Fla.)—208 yards (2012)

Bill Coore and Ben Crenshaw's beautiful, if slightly terrifying, Biarritz hole calls for a long/mid-iron over a pond and two gaping front bunkers to a 70-yard-long green with a sizeable trench running side-to-side.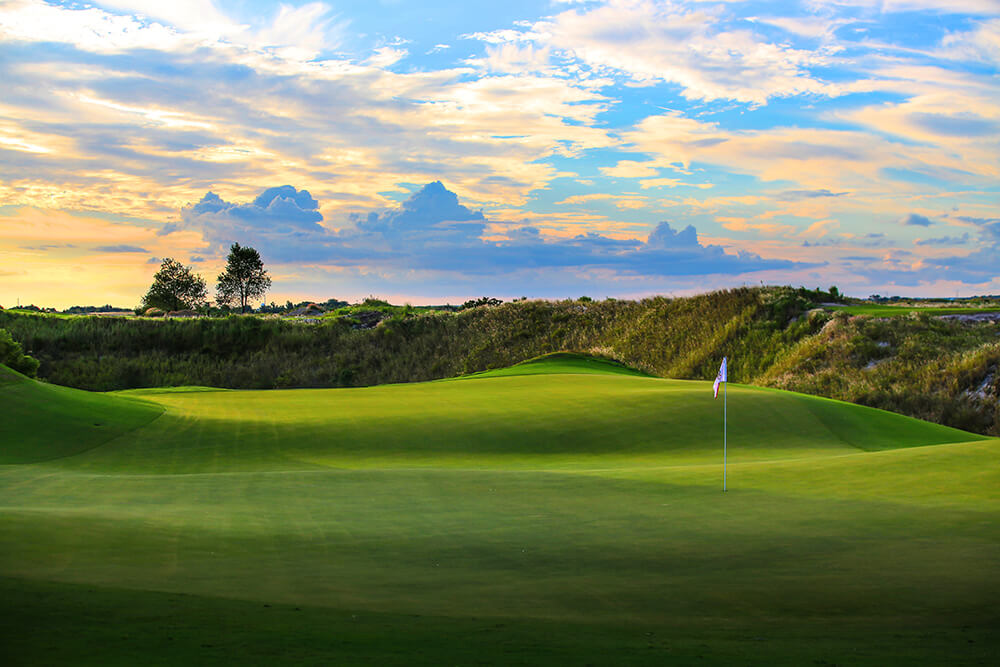 2nd hole, Lofoten Links (Gimsøysand, Norway)—138 yards (2015)

Were it not for Lofoten Links, it's unlikely you'd ever journey to the island of Gimsøya off the northern coast of Norway. But seeing as what is possibly the most unforgettable short hole ever built is part of Jeremy Turner's design we suggest you start making plans.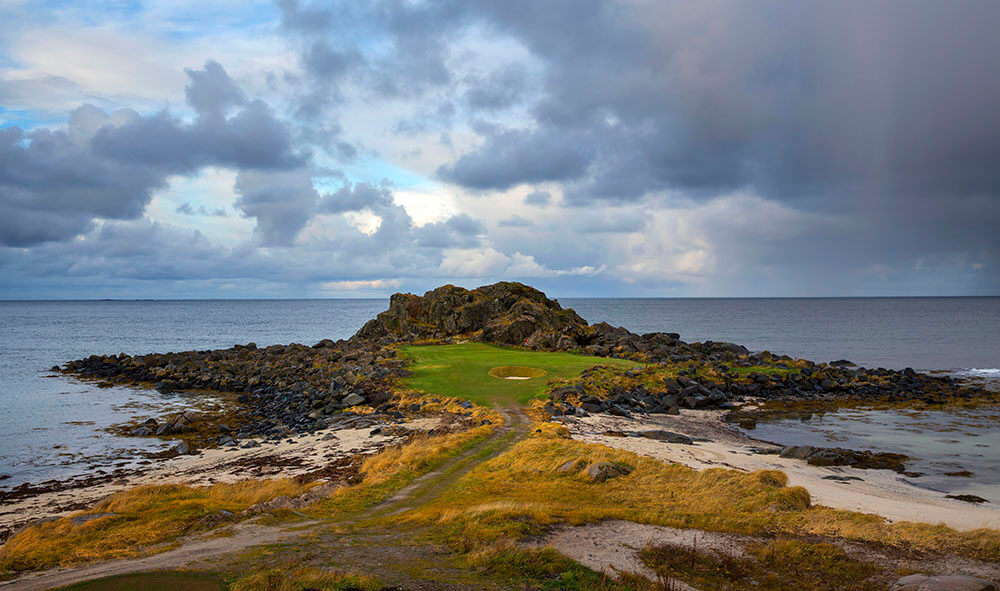 11th hole, Pacific Dunes (Bandon, Ore.)—148 yards (2001)

There are three par threes on the back nine at Tom Doak's first design at the Bandon Dunes Golf Resort that could rightly claim a place on this list. The slightly downhill 17th is a terrific Redan, and the gorgeous 10th plays down toward the ocean from a high back tee. Great as both holes are, though, they each make way for the sublimely scruffy 148-yard 11th beside the ocean.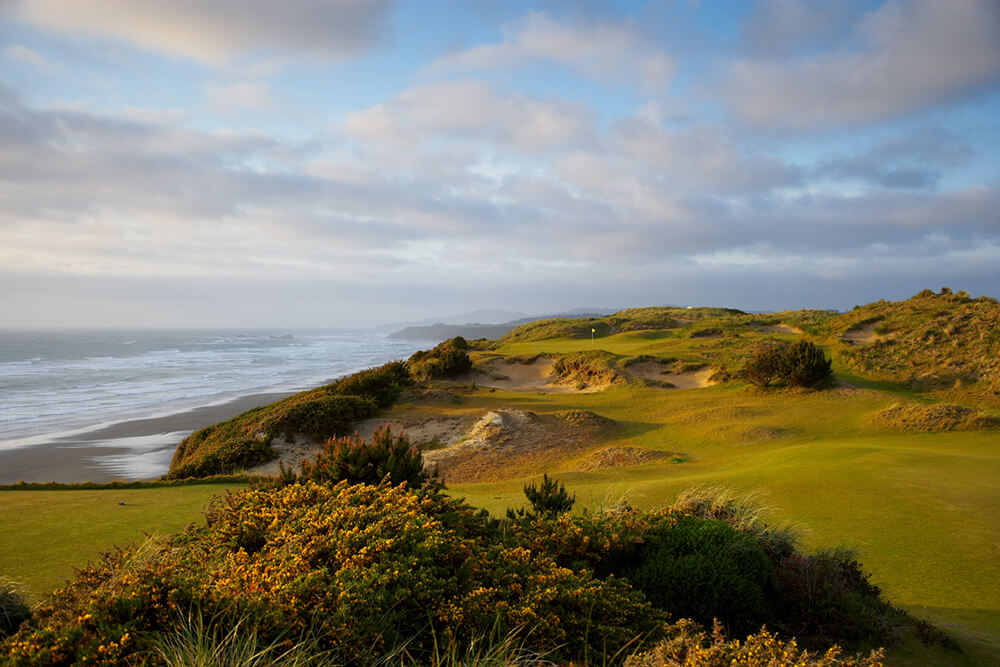 16th hole, Cabot Cliffs (Inverness, Nova Scotia, Canada)—176 yards (2016)

Coore & Crenshaw's second entry in the par-three category is a glorious 176-yarder from cliff to promontory with a 100-foot drop between them. There was just enough space on the promontory to build a green which, for safety's sake, is best approached with a high fade from the left. If you play the course only once, though, why not just aim straight for the flag?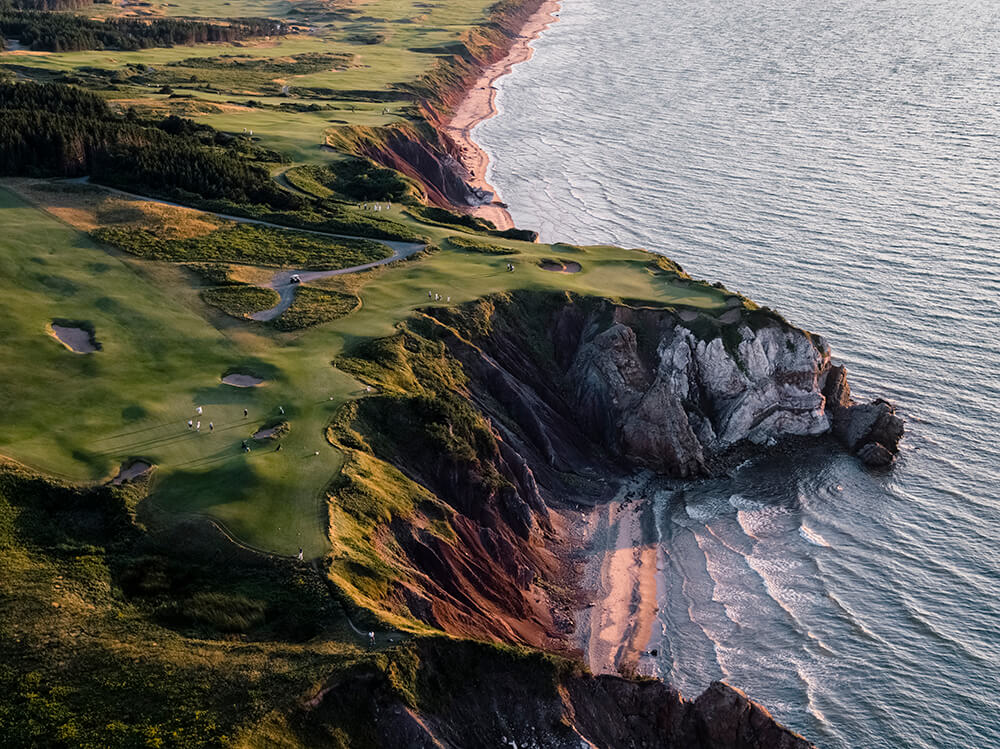 6th hole, Quivira (Cabo San Lucas, Mexico)—180 yards (2014)

Like Pacific Dunes, there were multiple options at this Jack Nicklaus design, as the cross-cliff 13th would likely make many people's list. We've opted for the 180-yard 6th and if you've seen images or been lucky enough to play it, you'll understand why.
We design golf courses because it gives us the opportunity to become creative, and to bring man and nature together. This par-3 6th hole at Quivira Golf Club in Cabo San Lucas is a prime example of that. pic.twitter.com/m0deZNrIYY

— Jack Nicklaus (@jacknicklaus) December 3, 2020
17th hole, TPC Danzante Bay (Islands of Loreto, Mexico)—178 yards (2016)

Once this narrow promontory, 250 feet above the Sea of Cortez, had been found and the course's initial routing amended slightly to accommodate it, Rees Jones and his design team built one of the world's most stunning short holes.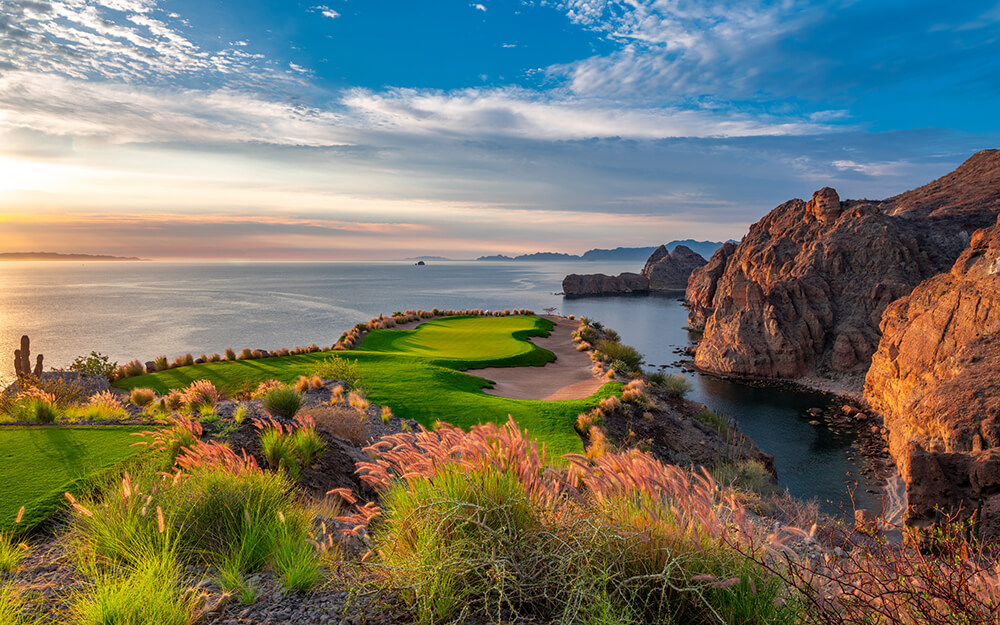 7th hole, Barnbougle Dunes (Bridport, Tasmania)—122 yards (2004)

Another nominee from the creative mind of Tom Doak who, along with Australian architect Mike Clayton, built a tiny, but potentially dangerous, hole where even a slight misjudgment of distance or minor pull into one of the huge bunkers left of the green can result in a big number.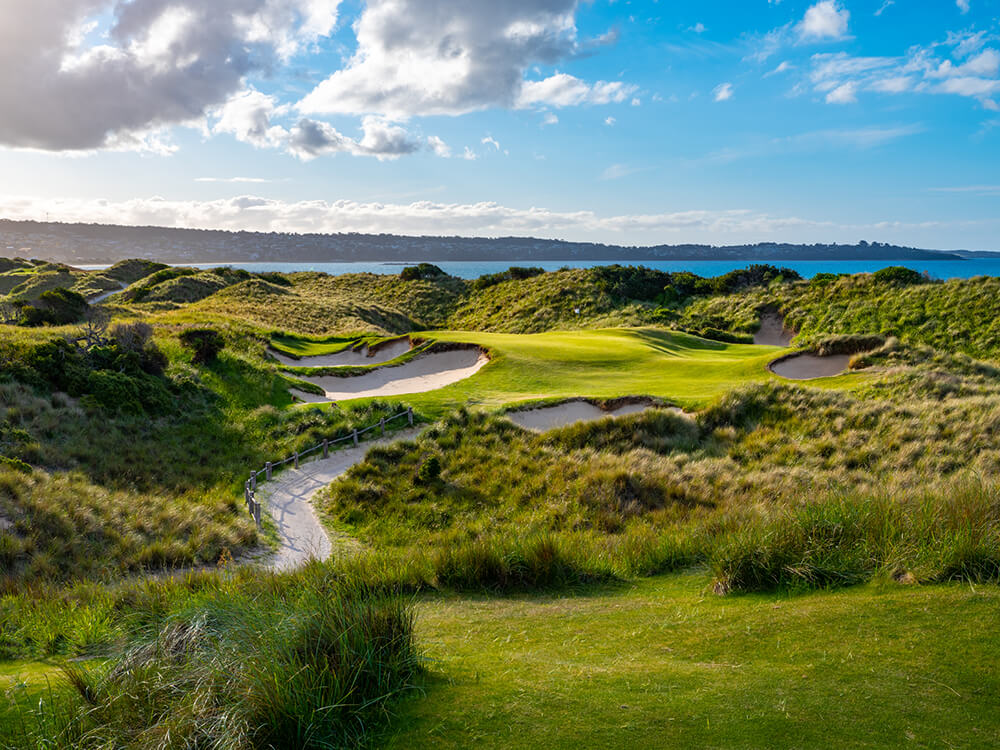 Par Fours

13th hole, Prairie Club, Dunes Course (Valentine, Neb.)—429 yards (2010)

The most effective centerline bunkers tend to be positioned a little off-center and give a significant advantage to golfers taking on the narrow side—like at the 13th on the Tom Lehman/Chris Brands-designed Dunes Course at the Prairie Club where the easy drive to the wider left "half" of the fairway leaves you a difficult second over a bunker fronting the green.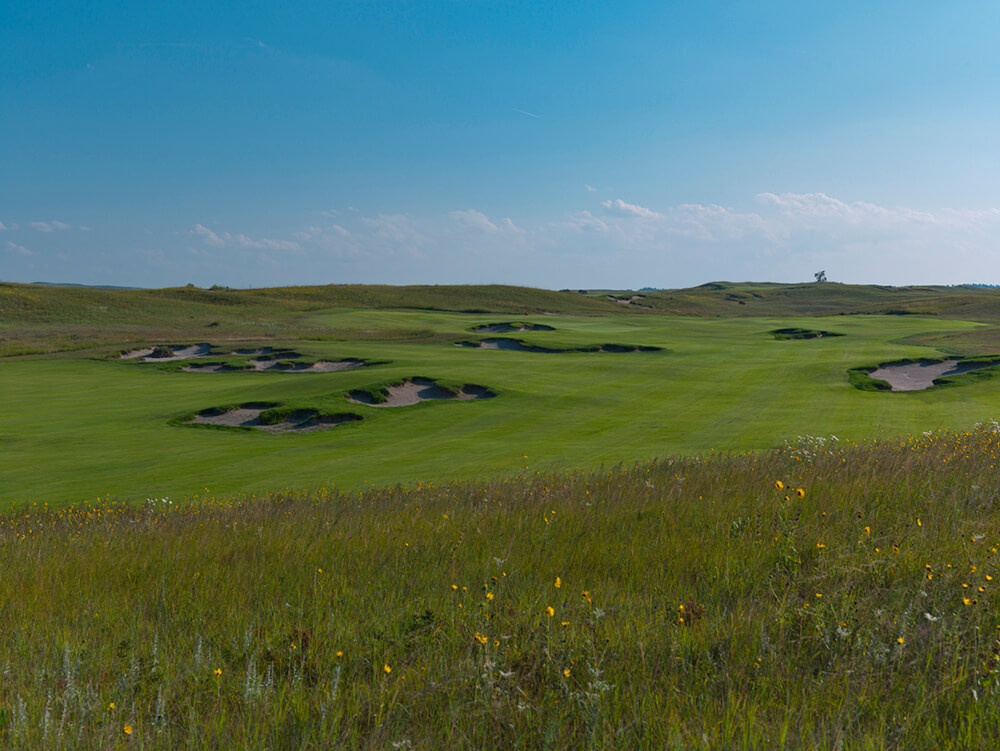 5th hole, Gamble Sands (Brewster, Wash.)—501 yards (2014)

The short par-four 2nd on David McLay Kidd's central Washington design gets most of the attention, but three holes later you hit an equally brilliant hole. Whale away incautiously off the tee, and your ball will likely bound down the hill to the right and, though you might still be on the fairway, you'll have a ghastly uphill shot over a huge bunker. Stay as far left off the tee as possible and you'll be in much better position for the approach shot.
17th hole, Dumbarnie Links (Fife, Scotland)—462 yards (2020)

Though this new Clive Clark-designed course has several holes you'll not forget in a hurry, it is perhaps the par-four 17th that will stay with you longest. From the Black tees (358 yards), go safely up the left and leave a short pitch to the green, or take on the carry over the stone wall to get as close to the putting surface as you can.
6th hole, Cabot Links (Inverness, Nova Scotia, Canada)—465 yards (2011)

Rod Whitman's Cabot Links opened with 10 holes initially and the full 18 in 2013. The superb Cape hole 6th curves left around MacIsaac's Pond (John MacIsaac had been a local coal miner) asking you how much water you want to carry and how easy an approach you want to leave yourself.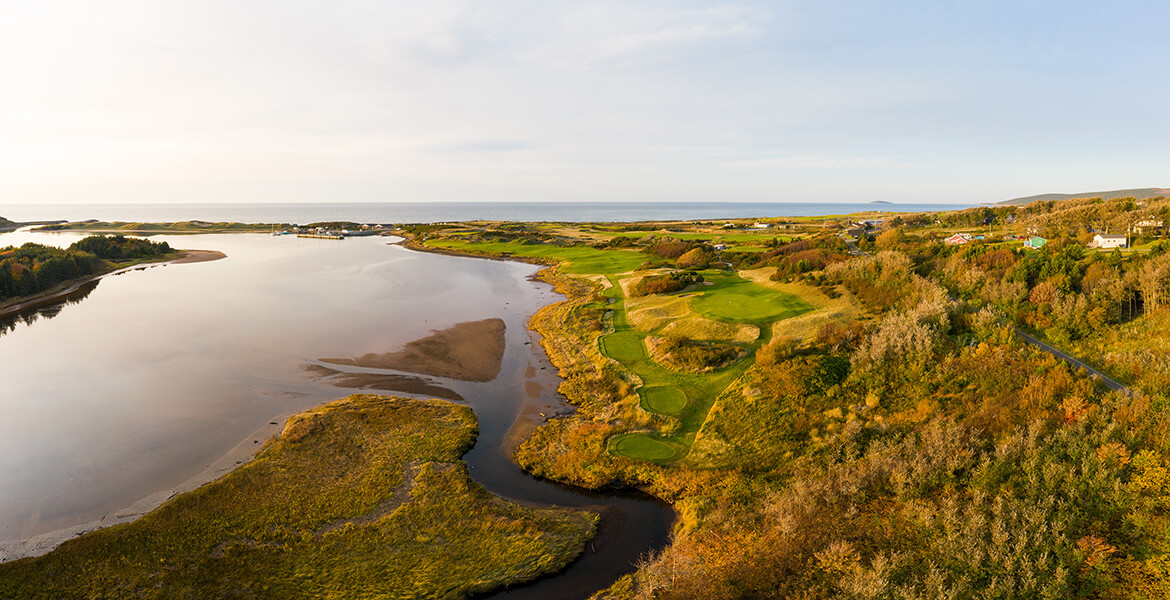 5th hole, Wine Valley (Walla Walla, Wash.)—515 yards (2009)

The 5th at Dan Hixson's Wine Valley in southeastern Washington, two and a half hours south of Spokane, is a long par four with a wash that runs down the left side of the hole before diagonally switching sides about 90 yards short of a massive green (over 11,000 square feet). It's a tough hole made slightly easier by favoring the left side with the tee shot.
18th hole, Cape Wickham (King Island, Tasmania)—432 yards (2015)

There are so many memorable holes at Cape Wickham on the far north tip of King Island, Tasmania, but architect Mike DeVries together with Australian designer Darius Oliver might well have saved the best for last. Another great Cape hole, the 18th moves left-to-right around Victoria Cove Beach and, for most, calls for a drive aimed at the clubhouse. Those wanting to get a little closer to the green and avoid coming in over a bunker short-left of the putting surface, as well as contours making that side of the green tricky to handle, will need to flirt with the beach off the tee.

14th hole, St. Andrews Beach (Victoria, Australia)—299 yards (2005)

In a six-minute "Travelling Golfer" YouTube video, Tom Doak explains how to play this seemingly straightforward, but potentially ruinous, short par four. In short, left of the fairway bunker is a tricky drive but leaves a better second while bailing out to the right leaves a horrid, mostly blind pitch over deep bunkers.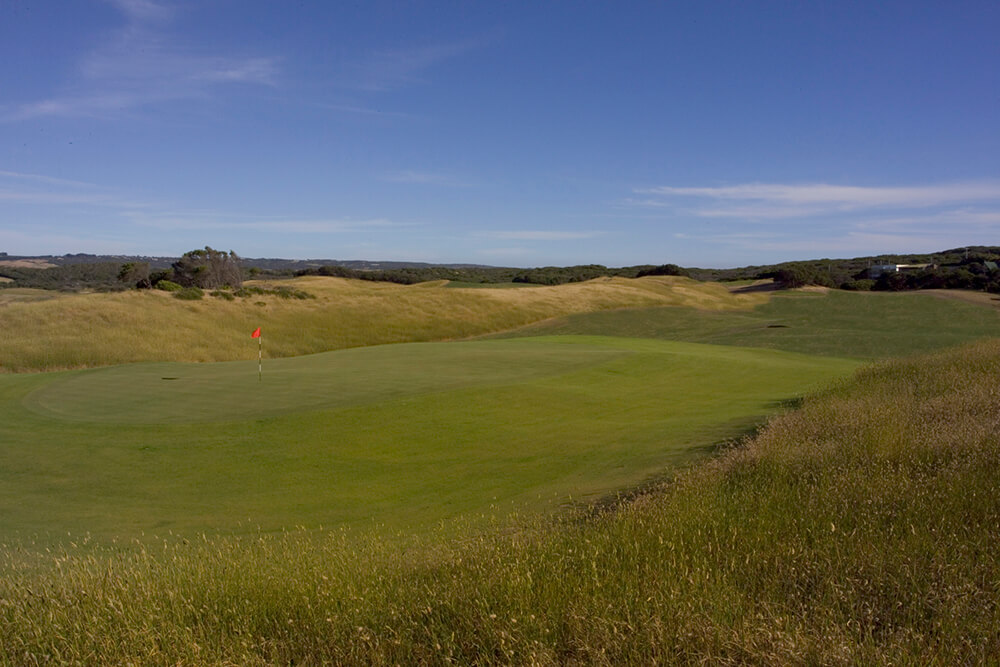 Par Fives

12th hole, Kingsbarns (St. Andrews, Scotland)—606 yards (2000)

"Orrdeal," designed by Kyle Phillips and just six miles down the A917 from the Castle Course, needn't be as scary as its name suggests (the Orr Family once owned the land). A safe six or five is well within the reach of the cautious golfer but, as with all great holes, the player who throws caution to the wind in search of a four or three can wind up making a seven without ever hitting a terrible shot.
15th hole, Cape Kidnappers (Hawke's Bay, New Zealand)—594 yards (2004)

How could a flat, straight, bunkerless hole be considered one of the greatest par fives built this century? Easy: Put it on a finger of land with 400-foot limestone cliffs either side of the fairway and forever sea views beyond the green. Of Tom Doak's four cover-worthy entries on this list, playing the 15th at Cape Kidnappers is surely the most singular experience.
17th hole, Mossy Oak (West Point, Miss.)—523 yards (2017)

"George's Bunker," the 30,000-square-foot mass of sand that takes up much of the left side of the fairway for the last 125–150 yards of this uphill par five, determines your play from tee to green. From the right, you'll get a decent view up the hill to the green, but go left and you'll see nothing but sand. Carry the bunker with your second or hedge your bets by erring right or even coming up short. Like all great par fives, the 17th isn't difficult necessarily, but one false step and you could ring up an unholy number.
15th hole, Pronghorn, Nicklaus Course (Bend, Ore.)—543 yards (2004)

Little sandy/grassy ridges jutting in from the sides make this essentially straight hole seem like it twists this way and that, and many is the player that zigzags his way up the hill. It's a stunner visually and one of the classics of the high desert.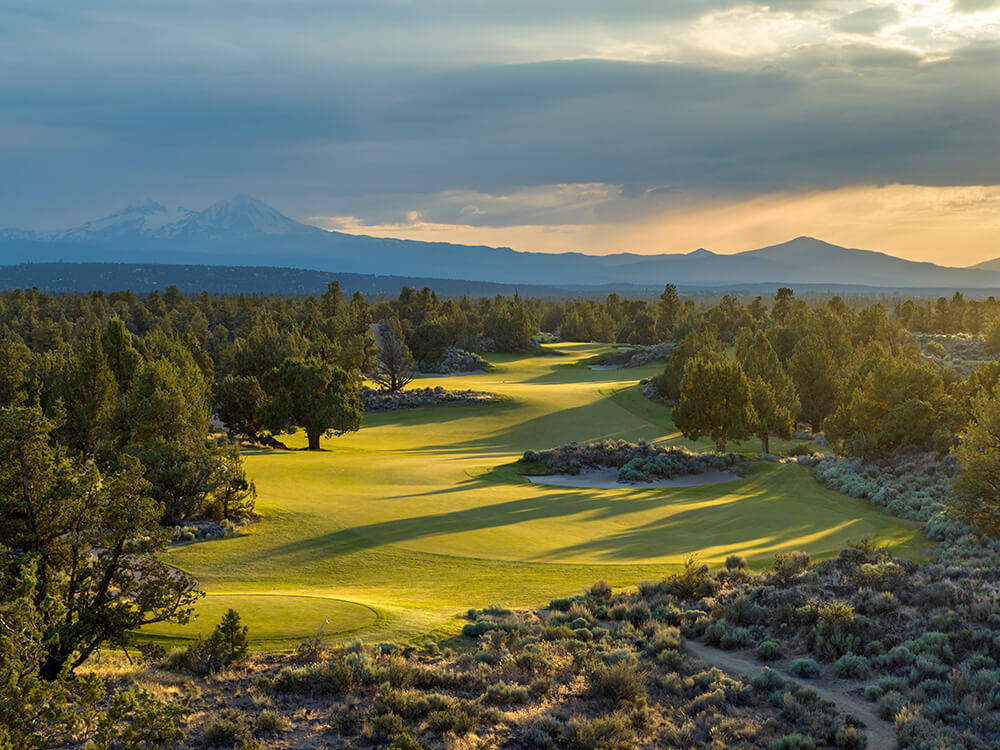 14th hole, Erin Hills (Erin, Wis.)—613 yards (2006)

Another hole that some will see twisting and turning in an S-shape and play cautiously as a three-shotter, while stronger hitters will ignore all the sand and native grass and hit two shots straight up the hill and over the (very) false front to the back-to-front sloping green. Either way, it's a hole that definitely has your attention.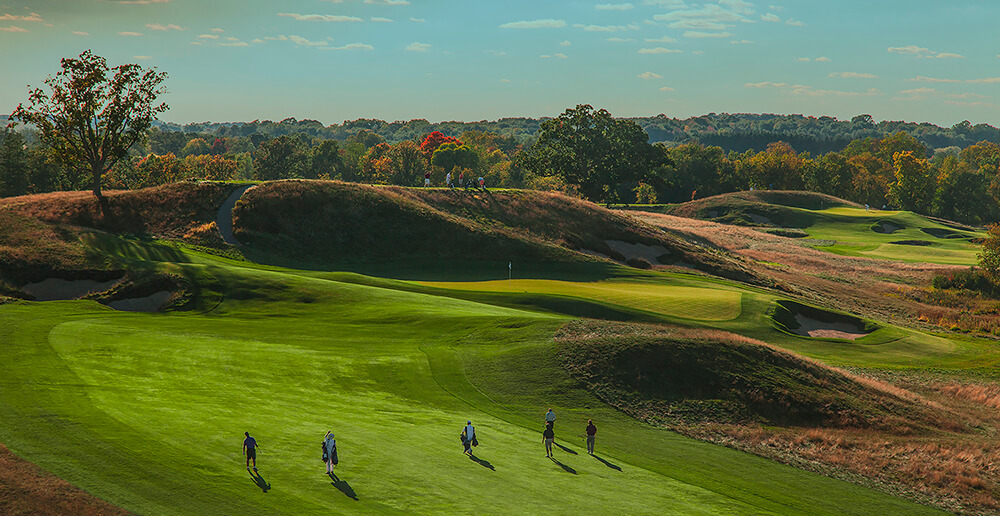 7th hole, Royal Portrush (Portrush, Northern Ireland)—592 yards (2017)

Designed by Martin Ebert specifically for the 2019 Open Championship on land once part of the club's Valley Links, the hole plays downhill from the tee, with the huge Nellie Bunker on the right, and uphill to the green. Like the 15th at Pronghorn (Nicklaus), bunker elbows and dunes indent the fairway making it appear sinuous, but two good, straight blows will work. We hesitated including this hole as the green is currently being reshaped ahead of the 2025 Open, but it deserves its place.
4th hole, St. Patrick's Links (County Donegal, Ireland)—555 yards (2021)

Five holes from Tom Doak felt a little excessive at first. But we reviewed them all, felt entirely comfortable with each and thanked our lucky stars Doak has built a fair amount of public golf. St. Patrick's has so many incredible holes (the 1st, 9th, 14th, and two par threes on the back come to mind) and we're especially fond of the two front-nine par fives—the 4th and 6th—on the flatter, though still beautifully rumpled, ground at the western edge of the course. We could go for either but we'll opt for the 4th, which closely parallels Tramore Beach and has amazing views left to the course and right over Sheephaven Bay.
View this post on Instagram
What other great holes built in the 21st century come to mind?