The hugely successful developer weighs in on his favorite designers and courses and reveals that he once discussed selling Bandon Dunes to the USGA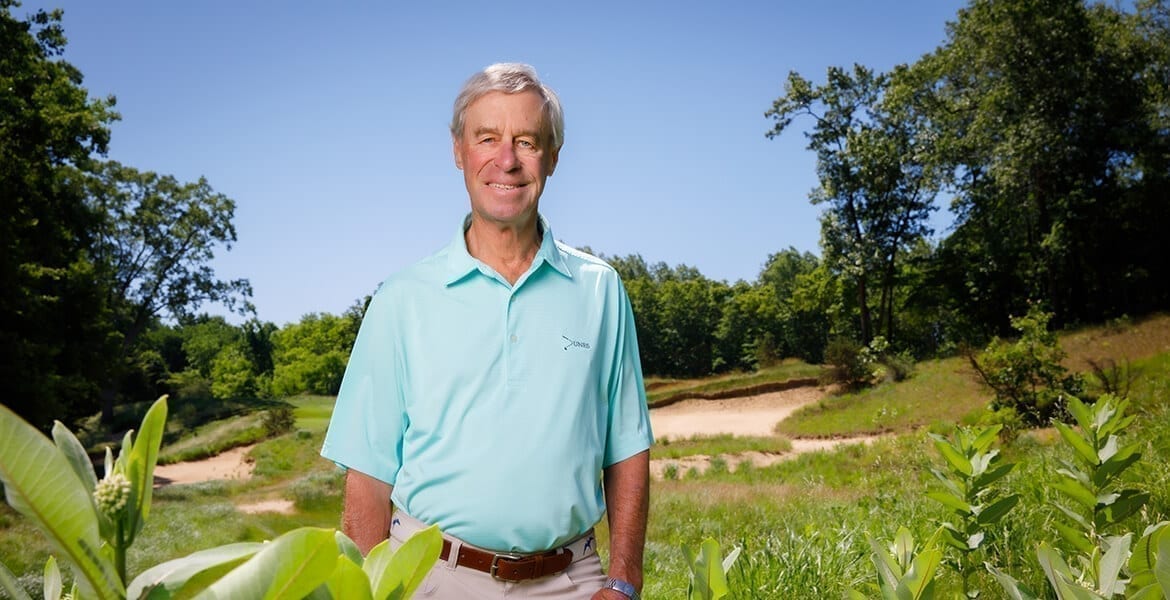 Why is the concept of "golf as it was meant to be" important to you? So many new golf courses accentuate the really tough nature of things, rather than if it's fun and playable the way the Old Course, Ballybunion, and Royal Dornoch are. I wanted to bring the simple, natural look and experience from Scotland and Ireland to America because there are precious few American courses that fit the bill.
If you had to distinguish each of your Dream Golf properties—Bandon Dunes, Cabot, Sand Valley—with a few words, what would they be? Bandon Dunes is pure links golf, sand dunes on ocean. Sand Valley, beautiful sand barrens. Cabot is probably a great combination of links and cliffs.
Are there any early architects who's style you favor? Arguably the best one is Old Tom Morris, he's my number one. I happen to be a C.B. Macdonald fan: I think the father of American Golf was a brilliant designer in part because he used examples of golf courses that he really liked in Scotland and Ireland, as well as the Biarritz in France, and modeled his holes after those rather than building his own style. Even though he was quite an ego, I thought it was very un-egotistical of him to follow the template approach.
What are your favorite courses outside of the one's you've built? Far and away my number one in America is National Golf Links. It's just a pleasure and a joy to play, and the golf holes are wonderful templates of what Macdonald is about. Number two is Pine Valley, which is exquisite visually and play-wise and built in a sand barren similar to Sand Valley.
What other alternative formats do you enjoy? My new game is two-man scramble for 15 or worse handicaps out there. Instead of shooting a 96, you and I can break 80. That makes for a much better match if you're playing another team of two scrambling.
Are you still looking actively for land or do potential projects now tend to come to you? Both. My sons have been very good at finding additional sites that I never would have dreamed of—one in Texas, one in Georgia, one in Colorado. I won't reveal more than that, but all three are sand sites and are quite exciting. One area I'm also somewhat interested in is southern New Jersey. And I'm still hoping we'll have a connection with Coul Links in Scotland.
Is it true the USGA once came close to buying Bandon Dunes? Yes. We had a handshake. A member of the executive committee at the time and I worked diligently on coming up with all the reasons why we should go ahead and consummate the deal, and another faction of the executive committee countered that they had no business owning golf courses, and they basically shot it down.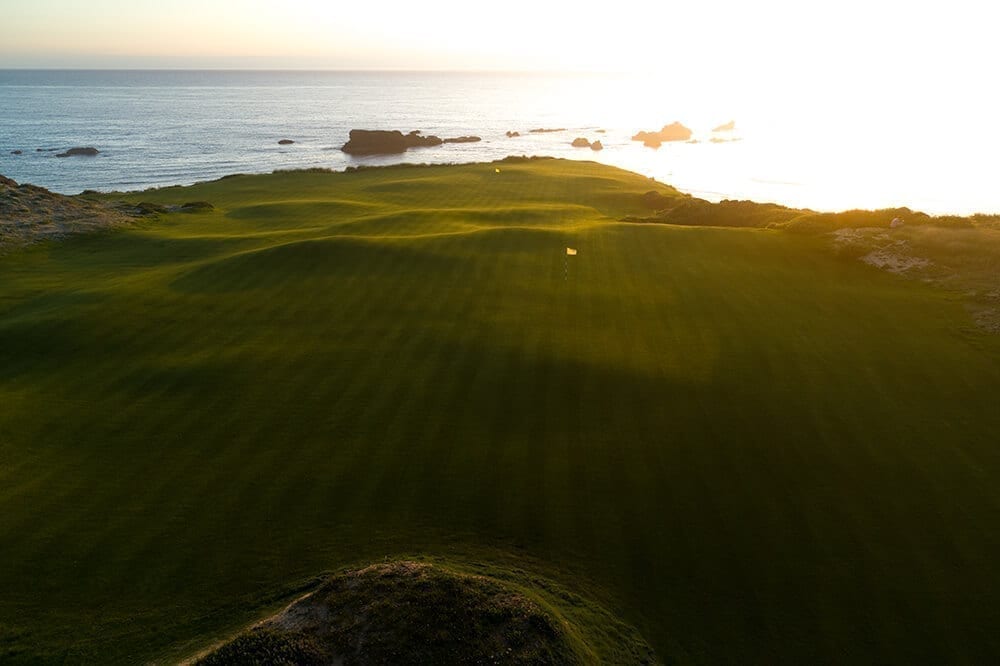 If you had one round left to play at Bandon, where would it be and why? If you forced me to pick one golf course, I'd probably pick the newest, Sheep Ranch, because I get to go to the ocean—which is why I like links golf courses—nine different times. The others all have ocean or ocean-view holes, but they can't get up to nine.
Your favorite hole at Bandon Dunes Golf Resort? The 16th at Bandon Dunes is my favorite because it's the most photogenic. It is the perfect architect's hole—whatever David McLay Kidd put there was going to be good. He changed the direction of the hole from a dogleg inland and back toward the ocean to a straight shot that you could be tempted to drive.
What's your view on bifurcation? Does the "retail golfer" care one way or the other? I don't think the retail golfer cares. They certainly care and feel diminished when we hear that so-and-so can hit the ball 350 yards in the air, but the retail golfer is usually lousy. They just want to have fun and would be happy if the pros play on 8,000-yard courses. But if you take their ego out of it, they're delighted to play 350–370 yards.
Where are you at work at the moment? How many projects are in various stages of consideration and development? We just finished one in Bandon Dunes—the Sheep Ranch was a great hit—and we're now doing a Coore & Crenshaw course in St. Lucia, which is in construction right now. Michael and Chris [his sons] are about to start a third course at Sand Valley.
Is there a place in the world where you'd love to build a course? Denmark. My son Michael is a big fan, even more so than me. Northern Denmark is nothing but gorgeous sand dunes that's just sitting there waiting for the first developer to come along. Number two, there's some great sites on Nova Scotia that deserve attention one of these years.
Golf course development has been a second career for you. Do you wish it had been your first? No, I had a lot of fun in the greeting card business for similar reasons. It's a very visual thing and I got to work with hundreds of artists, some of whom are geniuses, and I did the same thing in golf. Chapter one was the aesthetics of greeting cards; chapter two was the aesthetics of golf holes, especially on the ocean. They were both equally fun, although it's more fun to be outdoors than pouring over greeting card art in your art room.
What's the best course you've never played? Winged Foot.
What is your favorite property developed by Mike Keiser?