As golfers took to the fairways in droves in 2020—playing over 60 million rounds more in the U.S. than the previous year—a notable portion of them fully embraced the joys of walking, getting more exercise and fresh air while physically distancing more effectively.
Whether walking four miles or eight miles in an 18-hole round, depending on how straight (or crooked) you're hitting it, comfort is crucial when one is on their feet for that long—particularly when the terrain is uneven, as is frequently the case on the golf course.
The 2021 PGA Merchandise Show went virtual, but it still offered the opportunity for some of golf's leading brands to showcase their newest golf shoes and lineups. So, as the new golf season approaches in earnest and the appetite to play remains high, here are some of the latest footwear options to consider—regardless of whether you're hoofing it or riding in a cart.
FootJoy proudly proclaims that it's the No. 1 shoe on the PGA Tour, but what exactly does that mean? Well, it means about 60 percent of players on the tour currently sport the company's footwear, more than all other brands combined. And FootJoy has been the market leader on the PGA Tour now for 75 years, an impressive run that dates back to 1945. Not coincidentally, FootJoy is kicking off this milestone year with two key launches that are sure to appeal to a wide range of golfers.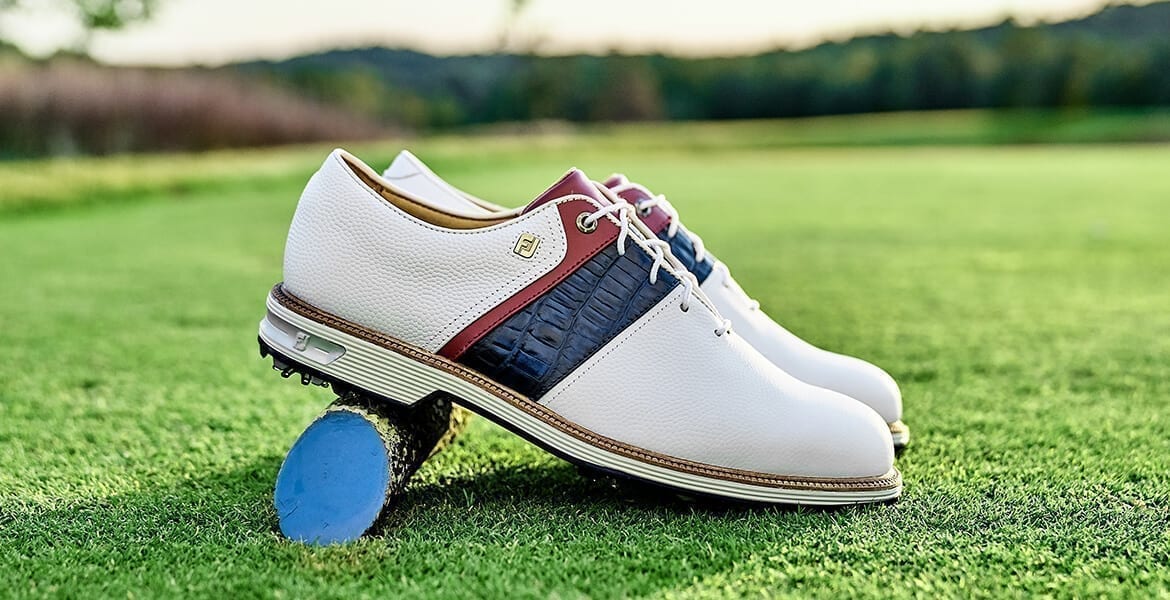 The new Premiere Series was designed in collaboration with a number of PGA Tour players—Justin Thomas, Adam Scott, and Ian Poulter among them—and is a modern representation of the classic golf shoe.
FootJoy's designers saw the Premiere Series as an opportunity to reinvent the classically inspired golf shoe from the ground up, leveraging innovations to deliver next-level performance and a modern take on an old-school design. They spent hours listening to their ambassadors to better understand what they were looking for, sent them round after round of prototypes, then made adjustments from their feedback. After two years in development, the Premiere Series promises a perfect combination of modern-classic style, craftsmanship, cushioning, traction, and stability. And comfort, of course.
"They've really broken the mold of what a classic shoe was in golf," says Scott. "There isn't another shoe with this traditional look that is so comfortable out there."
The Hyperflex, meanwhile, was designed to target customer interest in the athletically inspired space. FootJoy partnered with BOA to create a unique performance-fit technology that results in a sock-like, waterproof upper that hugs and moves in unison with a golfer's feet through the swing. With a drastically different look than the classic styling in the Premiere Series, the Hyperflex delivers exceptional feel, flexibility, and comfort.
The new ZG21 seeks to fill a request that adidas kept hearing from tour pros and everyday golfers alike: a high-performance spiked shoe that's lightweight and extremely comfortable. After almost two years of development and multiple prototypes, designs, and technological infusions, the ZG21 is up to 20 percent lighter than comparable spiked models in the same price range. Reigning PGA champ Collin Morikawa broke them out for the first time at the Tournament of Champions in Maui and raved about their performance and comfort. And that's saying something given that Kapalua is likely the longest, hardest walk of the year on tour.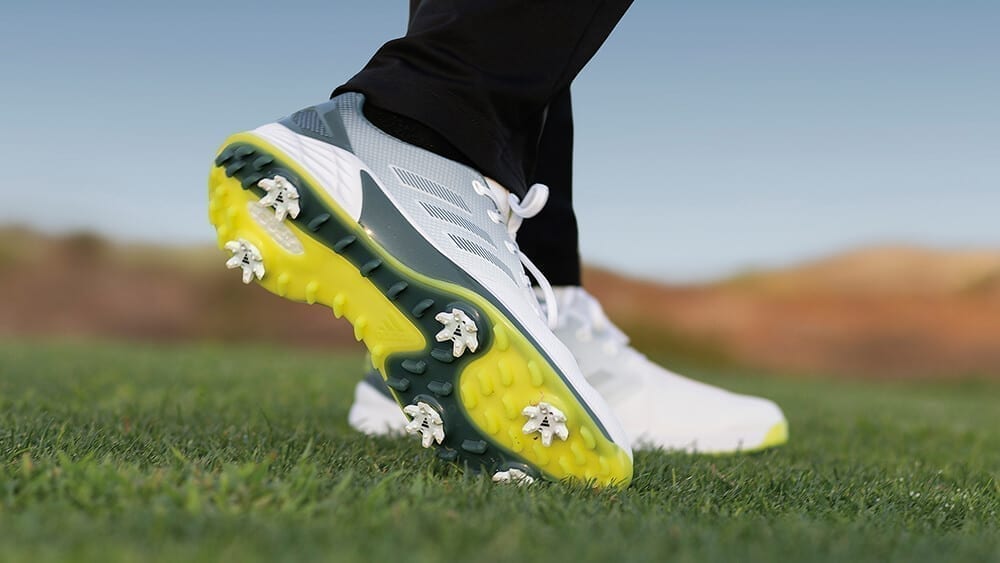 ECCO has been a pioneer in the hybrid category, which it says is almost 50 percent of the global golf shoe market, and the BIOM H4 is the fourth generation of a line first released in 2012. Not much is the same from the original BIOM (short for biomechanical), but this might be the most extensive update so far, most notably a firmer leather developed in ECCO's tanneries that is sturdier, holds color better, and doesn't stretch as much as the previous yak leather did over time. "Hybrids today are considered a real high-performance shoe and we made that work," says Jesper Thuen, GM of ECCO Golf USA. "It's the versatility, but also comfort is a hugely important factor in a golf shoe."
The latest edition in Puma's successful Ignite line, the spikeless Fasten8 offers an added level of support in addition to all-day comfort. With a breathable flat-knit mesh upper combined with what Puma calls it's PWRStrap Fit system, the Fasten8 delivers more of a locked-down feel than ever. The newest model in the Ignite line has also integrated nylon straps with the lacing system that wrap the foot to provide a secure, personalized fit—whether on the golf course or off.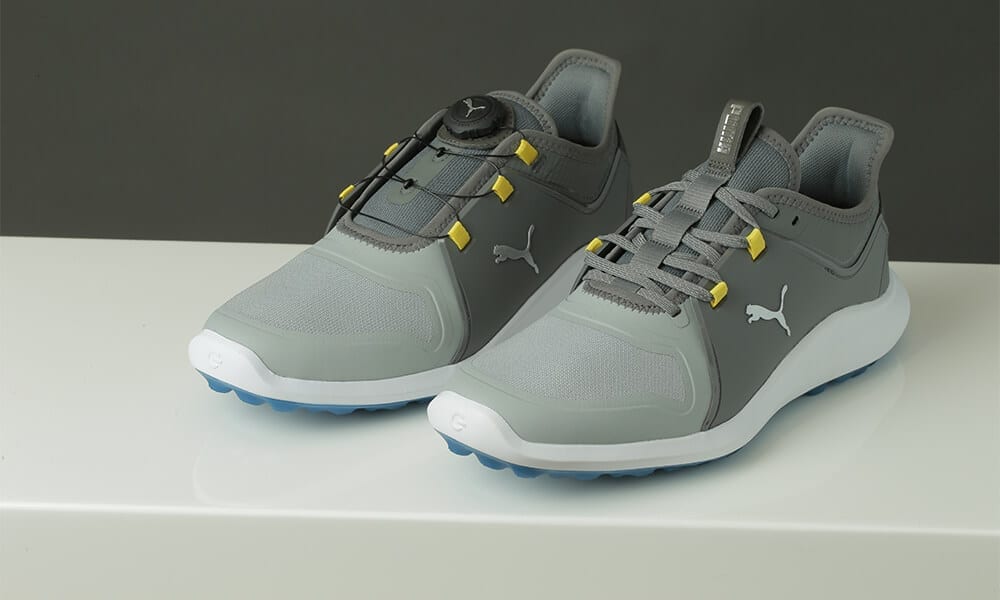 Built with inspiration from the brand's popular running shoes, ASICS golf shoes are now being offered in North America through a partnership with Srixon. Waterproof and spikeless, the Gel Course ACE takes comfort seriously, with not only ASICS gel, but FlyteFoam and comfort padding on the ankle—all appealing elements for the walking golfer. Flexibility, traction, and stability are also part of the package, along with an optional BOA lacing system for a quick, custom fit.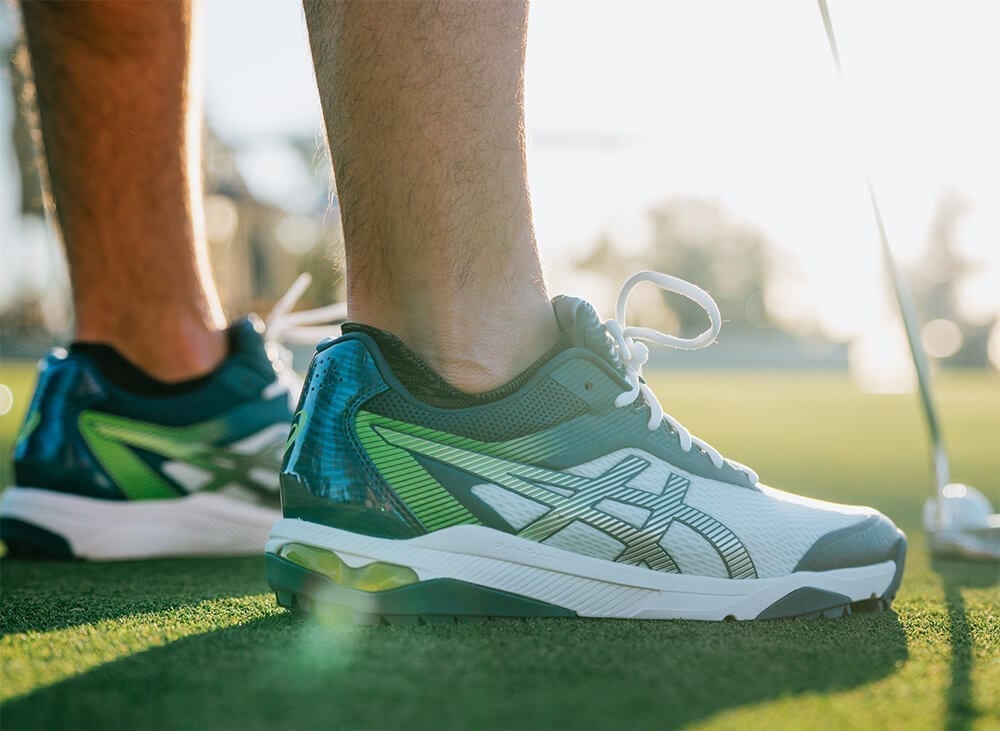 What are your favorite new golf shoes?