What once was lost has now been found in central Wisconsin
Michael and Chris Keiser clearly wouldn't agree with the idea that history is "doomed" to repeat itself.
Neither should we, especially after the brothers—sons of Bandon Dunes founder Mike Keiser—spearheaded the resurrection of the historically distinguished, and long extinct, Lido Golf Club. The new Lido opened for play in Nekoosa, Wis., in May.
The original—which debuted in 1917 on New York's Long Island—is the stuff of legend. Before it was transformed into a U.S. naval base during World War II, C.B. Macdonald's masterwork (with help from Seth Raynor, Alister MacKenzie, Tom Simpson, and others) was considered among the country's best, alongside Pine Valley and National Golf Links, challenging with its oceanside setting, prodigious length (6,582 yards), massive green complexes, brutish bunkers and other hazards, and classic template hole designs such as the Cape, Biarritz, Channel, and Hog's Back.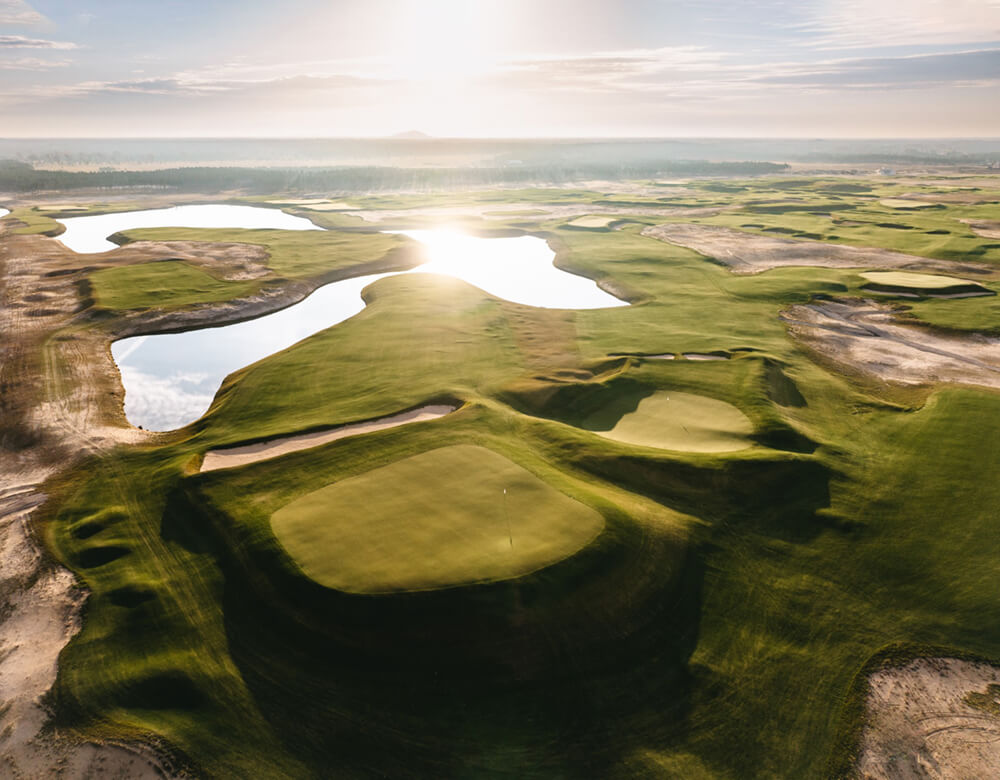 The Keisers contend that their version is not a tribute to The Lido but a faithful restoration. The firm in charge—Tom Doak, Brian Schneider, and Renaissance Golf Design—teamed up with golf historian Peter Flory, who developed an acutely accurate, 3D video game model of the course by spending years collecting and studying historical documentation and photography.
Using a topographical version of Flory's depiction, GPS-guided bulldozers, and Doak's refined touch, the result is a new build where every nook and cranny matches The Lido's (as much as possible) in scale and orientation. Each hole has a high point where one will look across the 850-acre property and see all 18 flags.
The mostly private club will have limited availability for guests from across-the-street Sand Valley Golf Resort starting in June.
View this post on Instagram
Thank you for supporting our journalism. If you prefer to read in print, you can also find this article in the Summer 2023 issue of LINKS Magazine. Click here for more information.