Golf can be a devilish game.
Whether or not you're among the fortunate few to play arguably the No. 1 course in the United States, Pine Valley in New Jersey, chances are you know well the devilish ties there—from the sprawling sandy hazard called "Hell's Half Acre" on the par-five 7th hole to the fearsomely deep greenside bunker at the par-three 10th known as "the Devil's Asshole."
You also might have heard of a forbidding landscape in Death Valley National Park called the Devils Golf Course. The forbidding landscape is covered by jagged spires of rock salt eroded by the elements, prompting an almost 100-year-old National Park Service guidebook to suggest that only the devil could play golf on such a hellscape.
There are, however, some real golf courses with devilish ties. Here are six examples.
This municipal golf course is in a town at the base of the Grand Mesa, the world's highest flat top mountain, and not far from a spectacular natural tower called Devils Thumb that's popular with serious climbers and looks 1,000 feet down on Devils Thumb Lake below. The course, meanwhile, boasts panoramic mountain views and is billed as a prairie-style links with a rugged landscape that's prompted some holes to be described as "playing golf on the moon."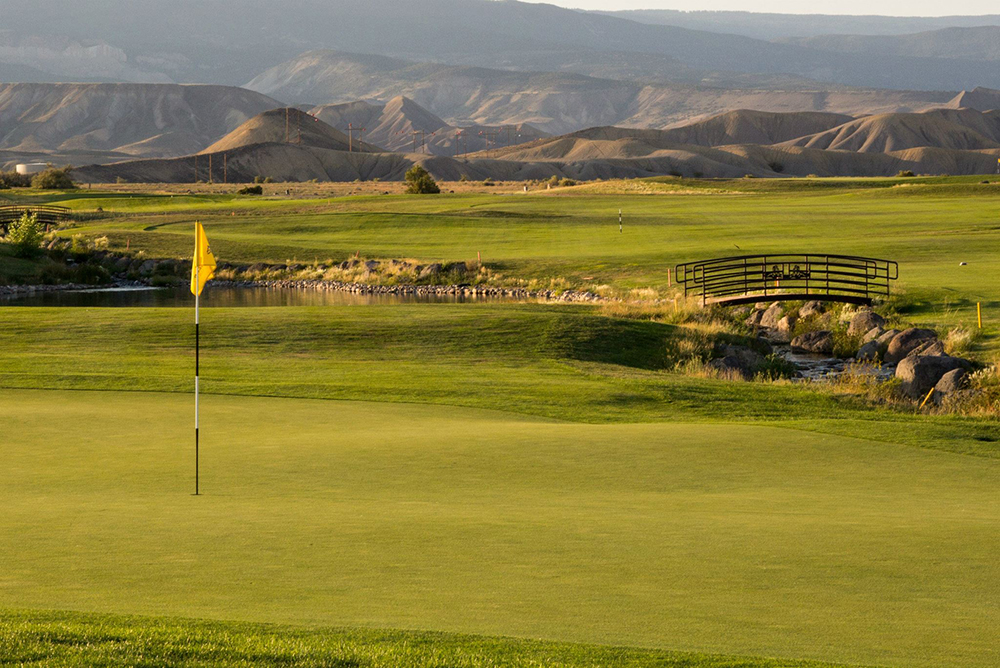 There's also a 9-hole daily fee course in Michigan called Devil's Knob, but this one in a stunning Blue Ridge Mountain setting is a bit more memorable. The Ellis Maples design sits at an elevation of more than 3,800 feet, making it the highest course in Virginia and a true mountain golf experience. The course is accessible by guests staying at the Wintergreen Resort as well as Wintergreen Club members.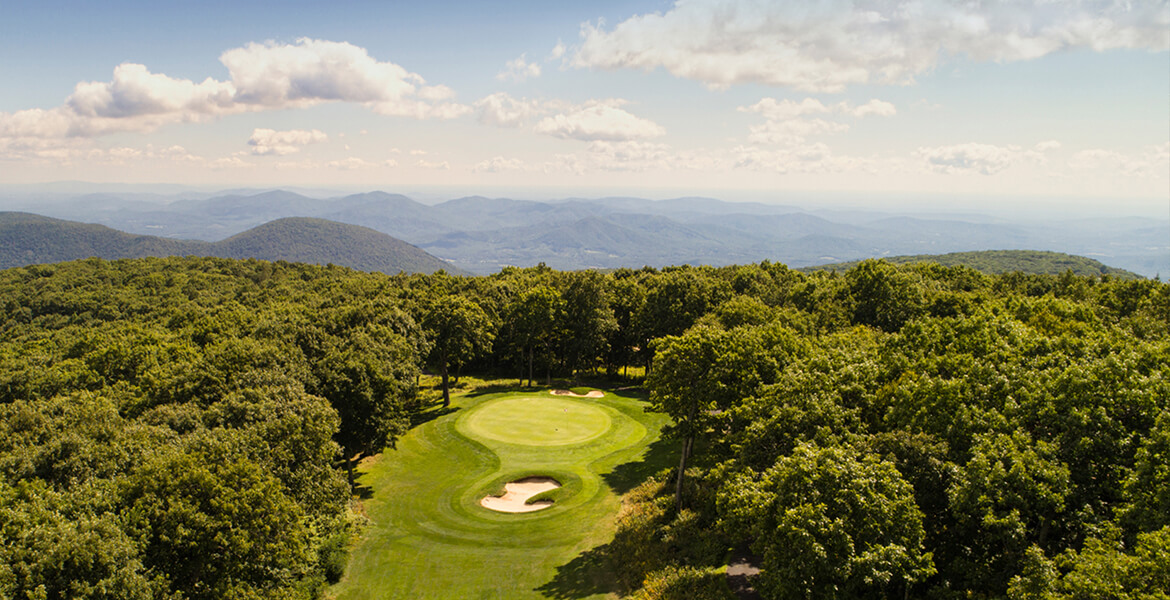 Not unlike Devil's Knob, there's also another course called Devil's Ridge in eastern North Carolina, but this example is open to the public and regarded as a top daily fee option in a state with more of them than any other. The course, which traverses over 400 acres of woods, wetlands, and hills, was once known as being one of the most challenging in southeastern Michigan before a renovation softened some of its devilish edges.
There are two 18-hole courses at the Devil's Head Resort, which is located about an hour north of Madison and the University of Wisconsin's main campus. The longer of the two Art Johnson designs, The Glacier, is carved out of the glacier-formed Baraboo Bluff and takes golfers through a maze of rock outcroppings and elevation changes, while Prairie Glen includes a par three with a 120-foot drop that could have found a spot on this list.
Located in Wyoming's Black Hills about eight miles from Devils Tower—the nation's first national monument—the Golf Club at Devils Tower is one of Wyoming's leading entrants in the private destination golf club niche. The picturesque course is also just minutes from the Hulett Airport, allowing members to go from the tarmac to the tee in about 10 minutes.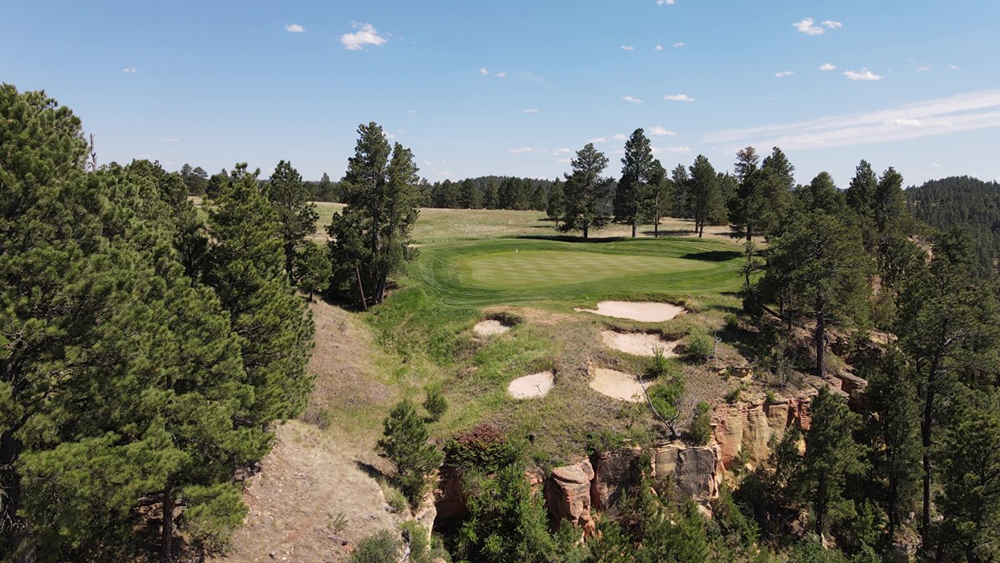 You don't have to go much further than the devilishly cartoonish logo at this public course that's located in the heart of Back Bay Wildlife Refuge near Virginia Beach. At one time, the American Society of Golf Course Architects has rated Hell's Point (which opened in 1982) as one of the 100 best designed courses in the country.
Know of other golf courses with devilish names? Let us know about them in the comment section.