Whether it's early April when the Masters rolls around at Augusta National or any time of year when somebody posts a jealousy-inducing tweet about their round at Cypress Point, the topic of Alister MacKenzie's genius is front and center. Having said that, only the fortunate few can swing a tee time at Augusta or Cypress.
Don't despair, however. There is a fistful of courses that boast MacKenzie's architectural traits where a green fee and perhaps cashing in some frequent flyer miles will get you aboard. Here are the seven best.
How can a course without a single water hazard be deemed best in the world by the likes of Greg Norman, Nick Faldo, and Ben Crenshaw? Answer: When it's Royal Melbourne. The course practically melts into its landscape, fulfilling MacKenzie's maxim that "all the artificial features should have so natural an appearance that a stranger is unable to distinguish them from nature itself." More significantly, it's a supreme test of both shotmaking and strategy. Ahead of a Presidents Cup competition held at Royal Melbourne, Phil Mickleson observed, "The (short) par fours may be reachable, but they are not really drivable. It's more important to set up your approach shot and get the correct angle…much like a British Open." Faldo praises the firm, fast conditions, the way the gorgeously sculpted bunkers frame and almost intrude into the putting surfaces, and the wide fairways that reward positioning. Royal Melbourne is unquestionably a private club, but permits visitor play on Mondays, Tuesdays, and Fridays. Make the effort. This is golf at its purest.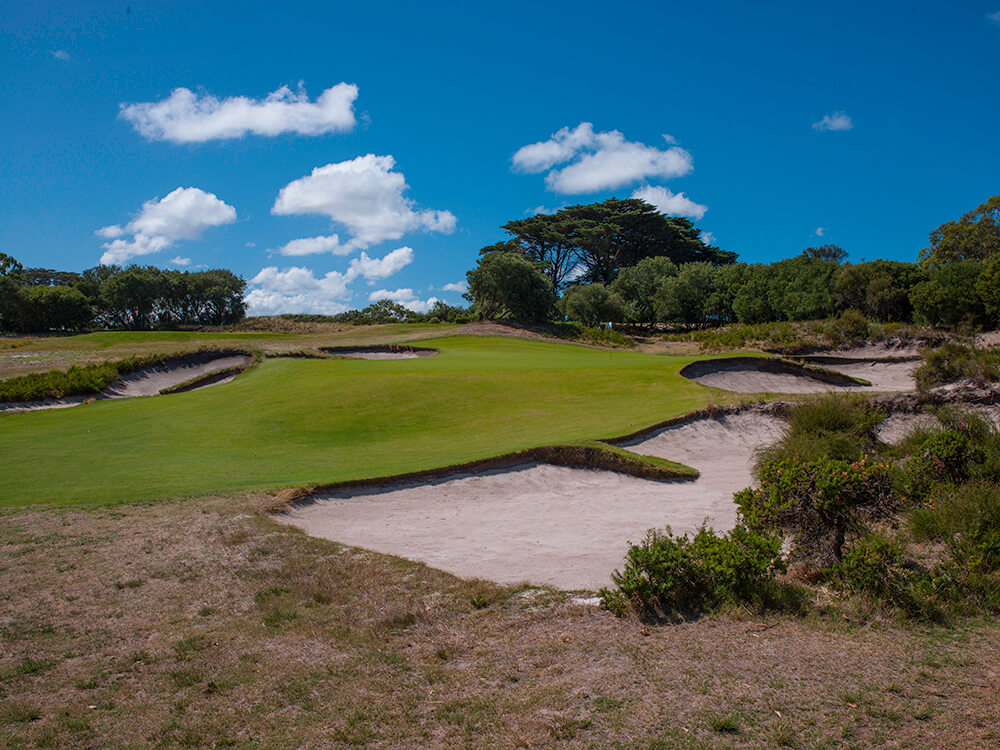 Situated 45 minutes north of ultra-exclusive Cypress Point is semi-private Pasatiempo. Acclaimed since opening day in 1929, when Bobby Jones toured and praised the layout, Pasatiempo dishes out king-size challenges, despite being a par 70 with a paltry scorecard yardage of 6,495 yards from the tips. The rigorous shot requirements and superb strategic questions being asked are tied to rolling terrain slashed by barrancas, bold, artistically crafted bunkers, and frighteningly quick, canted greens, combined with coastal breezes off nearby Monterey Bay. MacKenzie called the downhill then uphill 16th, which concludes in a wild, three-tier green, "the best two-shot hole I know," and there are many that concur.
New South Wales occupies sacred ground for Australians, for it was at this spot—Botany Bay, where the 5th and 6th holes converge—in 1770 that Captain James Cook of the British Royal Navy "discovered" Australia. MacKenzie crafted the layout in 1926 and he routed it atop a wildly rolling property replete with ridges and valleys, yielding superb variety. While the good doctor did not create the most famous hole on the course, the par-three 6th that plays over Cape Banks (that was added by Eric Apperly in 1937), he carved out a fistful of memorable tests elsewhere, including the downhill but into the wind par-five 5th, with the ocean looming attractively in the background, and the short par-four 14th with its bite-off-as-much-as-you-can-chew tee shot over a scrub-filled ravine to a chaotically rumpled fairway.
View this post on Instagram
Not a MacKenzie original, but his fingerprints are evident throughout, after building 14 new or substantially revised holes on the Tom Morris layout in 1927. The famous blind Dell and Klondyke holes were authored by others, but play two superior par fours, the 9th and the 13th, and you'll witness MacKenzie's risk/reward genius. In particular, the 279-yard 13th is the best example I know of how contour can change the dynamic in an instant. The yardage makes the target well within reach, but bunkers, hollows, and a right-to-left slope squeeze the effective landing area to miniscule proportions. Yet, the hole is so short—how can you not go for it?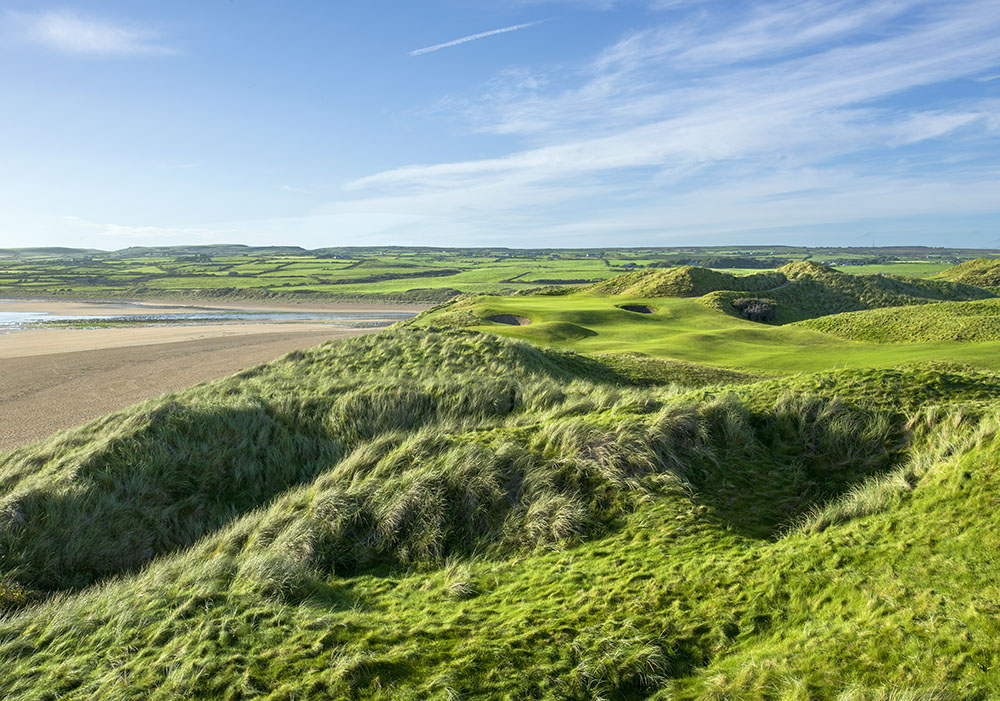 Count Gil Hanse as a fan of Kingston Heath. "Great sandy soil, interesting native vegetation, compelling strategy, and exceptional feature shaping can overcome an average site," says Hanse. Much credit, of course, goes to Dan Soutar's 1925 original design, but MacKenzie's subsequent intricate bunker work and his creation of the world-class par-three 15th are what elevated the course from good to great, according to Tom Doak. "The 154-yard 15th is one of the best par threes in the world," says Adam Scott. "It's slightly up hill and there's no margin for error because you've got steep bunkers on both sides."
For many years, access to this 1931 Alister MacKenzie/Perry Maxwell collaboration was reserved for students, staff, alumni, or invited guests. That's the present policy at The Ohio State University's Scarlet and Gray courses, both conceived by MacKenzie, but tee times are slightly more gettable where the Maize and Blue play their golf. Unaffiliated guests can purchase a package which includes green fees, cart, welcome gift, and concession stand voucher, making it an irresistible proposition for MacKenzie fans. The course overlooks the city and the campus, with several outstanding glimpses of "The Big House," Michigan's world-renowned football stadium. Not long by today's measures at 6,730 yards, par 71 from the Wolverine tees, the course holds its own thanks to challenging lies and stances on the hilly terrain and via a set of remarkable greens in terms of contour and configuration, many of them MacKenzie and Maxwell originals, or close to them.
Striking golf shots and the walks that follow those shots between ancient, towering redwoods is a unique, unforgettable experience. Environmentalists would squelch creating such a course today, but in 1928, when MacKenzie crafted this 9-holer one hour north of San Francisco for members of the exclusive Bohemian Club, development rules were nowhere near as strict. Many MacKenzie features have been lost over the years at the 2,893-yard, par-36 layout, but it still oozes a MacKenzie aura, such as at the 2nd green, which sports a ridge that comes down from the side of a hill and at the area between the first and the 6th holes where a slew of grassy bunkers are just waiting to be restored with sand.
What other accessible Alister MacKenzie designs should be included here? Let us know in the comment section.