Oak Hill East, venue for the 2023 PGA Championship, has a storied history by any measure. Unfortunately, you have to know a member to get aboard. However, if you're looking to bask in PGA Championship lore, there are plenty of public-access layouts that will accommodate, including some that will surprise you.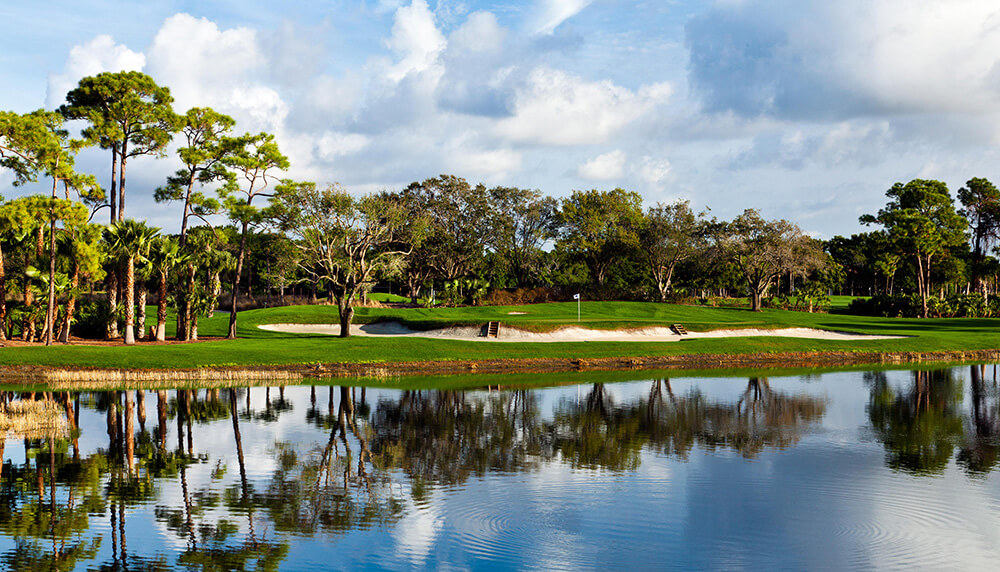 We'll omit the obvious trophy tracks that hosted recent PGAs, such as the Ocean Course at Kiawah Island (2012 and 2021), Whistling Straits (2004, 2010, 2015), TPC Harding Park (2020) and Bethpage Black (2019) and instead feature the more surprising courses to seek out. For those who relish walking in famous footprints, here are 12 slightly under-the-radar PGA Championship venues where you can make your own history.
In late May of 1949, Belmont Golf Course sat atop the golf world. Known then as Hermitage Country Club, the private 1916 A.W. Tillinghast design was among the finest in the South and had benefited from a subsequent Donald Ross tweak. That final week in May, native Virginian Sam Snead, the current Masters champion, was bidding for back-to-back majors as Hermitage served as venue for the PGA Championship. Snead downed Johnny Palmer in the final, 3 and 2, to capture the Wanamaker Trophy for the second time. Open to the public since 1977, when the name changed to Belmont, the layout once again fell on hard times and faced extinction. Davis Love III's design firm came in and transformed the course in 2020, reducing it to 12 holes, per the new owners' plan. They kept holes 7 through 18 of the Tillinghast layout and installed as many Tillinghast-like features as they could.
Located several miles south of downtown Dallas, Cedar Crest is a 1919 A.W. Tillinghast creation that played host to the 1927 PGA Championship—won for the fourth consecutive time by Walter Hagen, who defeated Joe Turnesa 1-up in the final. A private club until after World War II, the hilly, well-treed layout no longer boasts the recognizable number and dimensions of the classic Tillinghast bunkers, but you'll be striding in famous footsteps nonetheless—for less than $50 whether you walk or ride.
Situated on Long Island's North Shore, Eisenhower Red was known as Salisbury Golf Club's No. 4 course when it played host to the 1926 PGA Championship, when Walter Hagen beat Leo Diegel in the final, 5 and 3. Designed by Devereux Emmet in 1914, the course and club were taken over by Nassau County in 1944 and eventually became Eisenhower Park in 1969. The Red played host to the Champions Tour as recently as 15 years ago and although the layout has witnessed numerous changes since it debuted more than a century ago, no less than architecture savant Ben Crenshaw praised Emmet's work, noting the green designs at the par-four 10th and at two par threes, the 13th and the 16th.
🍀🌝🌝AWESOME DAY🌝🌝🍀

🔥🔥🔥EISENHOWER RED IN PERFECT CONDITION🔥🔥🔥

#golf #golfing #golfchat pic.twitter.com/N1H7VHa8q9

— EGTGolfTrips (@EgtTour) June 21, 2020
Long considered one of the toughest tracks on the PGA Tour, Firestone's South course epitomized the "hard par, easy bogey" design mantra of its architect, Robert Trent Jones Sr., who substantially reworked the 1920s layout in 1959. Tiger Woods effectively owned the place, capturing seven titles here. Now home to a PGA Tour Champions major, the Bridgestone Senior Players Championship, it was a past home to three PGA Championships, in 1960 (Jay Hebert), 1966 (Al Geiberger) and 1975 (Jack Nicklaus). A private corporate club and retreat since inception, it opened its doors to limited public play in 2020, when it created a stay-and-play package. Guests who book in one of the 61 on-site, villa-style suite rooms or in one of the 30 dormitory-style clubhouse rooms have full access to dining and golf at the club.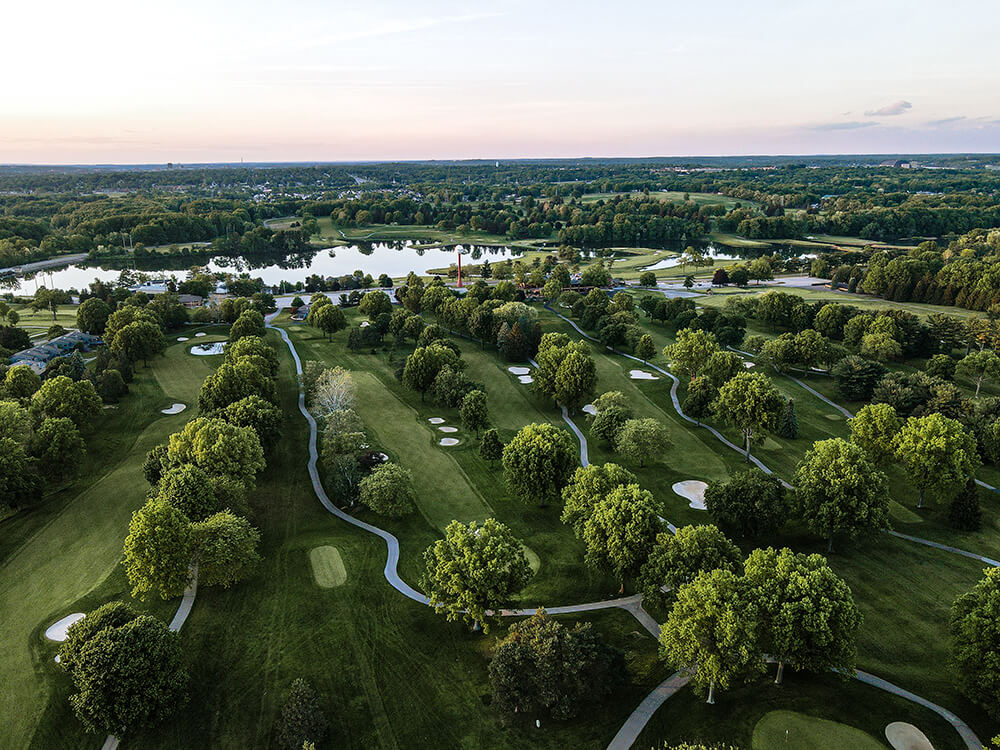 Donald Ross's museum piece dates to 1920 and little on the open, rolling landscape has changed since, thanks to a 2005 restoration by Hoosier native Lee Schmidt of Schmidt-Curley Design. Walter Hagen won the 1924 PGA Championship here, in Larry Bird's hometown, beating Long Jim Barnes in the final. Barnes three-putted four times in the morning round, an easy thing to do on these slick, plateaued, wildly contoured putting surfaces.
The Donald Ross course at the French Lick Resort in French Lick, Indiana. pic.twitter.com/iO4zjvbt8D

— J. Liebert Golf Pics (@jliebertgolf) June 21, 2022
You must be a guest of The Official Resorts of Hersheypark (Hershey Lodge, the Hotel Hershey, or Hersheypark Camping Resort) to play here, but it's worth the tariff to battle the 93-year-old, par-73 West course. The sweet finish to the 1940 PGA Championship saw Byron Nelson come from one hole down with three to play to beat Sam Snead, culminating with his 3-iron to 10 feet on the par-three 18th. That's the 5th hole today and it finishes memorably at the front steps of chocolatier Milton Hershey's mansion.
Reopened in 2014 following a well-received renovation by architect Richard Mandell, this venerable, tree-lined muni near the heart of the Twin Cities dates to 1929. Olin Dutra and Chick Harbert won PGAs here in 1932 and 1954 respectively, and Sam Snead, Ken Venturi, and Raymond Floyd are among those who have captured PGA Tour events. Legend has it that John Dillinger was playing Keller in the 1930s when he got a tip that the Feds were on the way—and made a narrow escape.
Pebble Beach under the radar? Hardly. It's played host to the PGA Tour since 1947 and to six U.S. Opens, with the U.S. Women's Open on the way in 2023. Yet not everyone remembers that it also played host to the 1977 PGA Championship, when Lanny Wadkins conquered the sunbaked fairways and edged Gene Littler in the first-ever sudden-death playoff in a stroke-play major.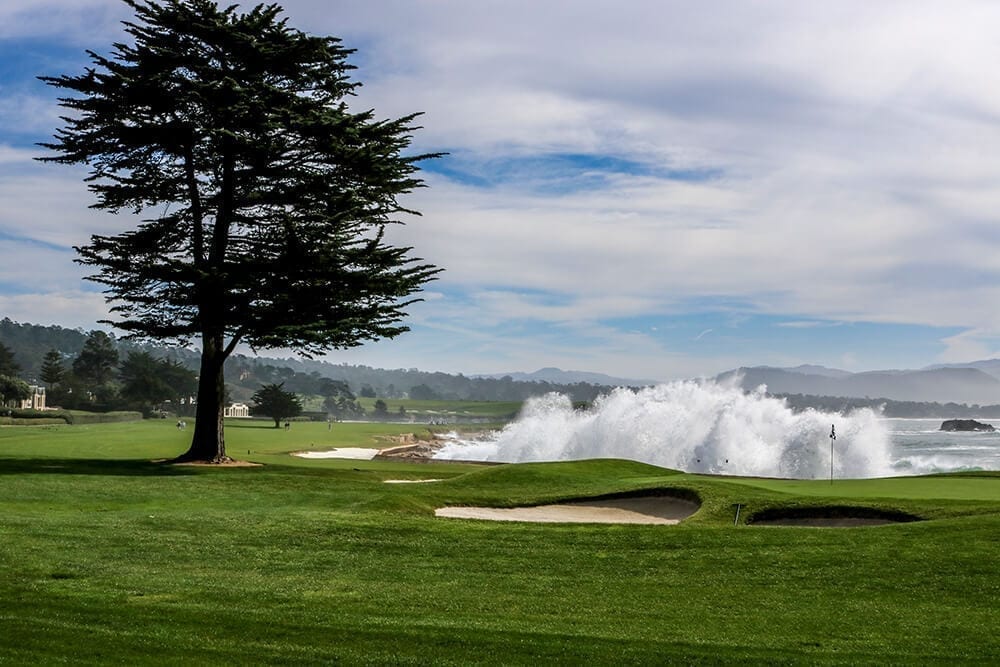 Best known as the venue for the PGA Tour's Honda Classic since 2007, it also played host to the 1987 PGA Championship, where birdies were as rare as spectators in the searing heat and humidity that is South Florida in early August. The weather, plus the abundance of rough, bunkers, and water hazards led to the highest winning score in tournament history, 1-under-par 287. Larry Nelson outlasted Lanny Wadkins in a playoff to earn the Wanamaker Trophy on this 1981 Tom Fazio design that was made over by Jack Nicklaus in 1990, when he created the infamous, watery "Bear Trap" of holes 15 through 17.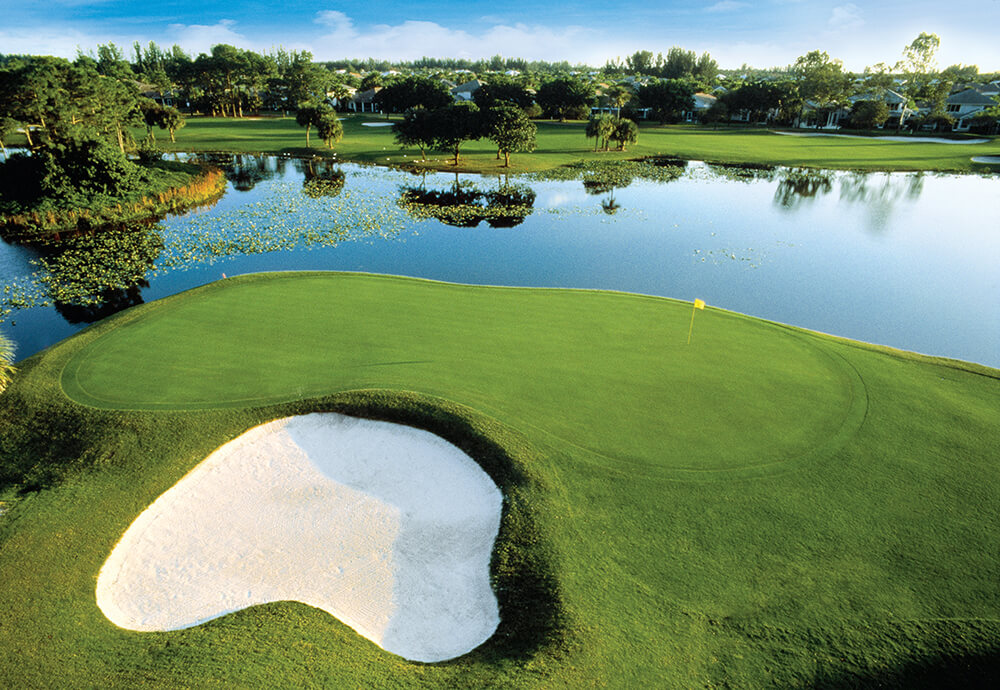 Not far from Atlantic City sits this venerable resort which features a pair of first-rate courses, the Donald Ross/Hugh Wilson-designed Bay layout, which annually hosts the LPGA Tour, and the William Flynn-crafted Pines. Sam Snead captured the 1942 PGA Championship over a track that possessed holes from both courses, using the front nine of the Bay, a linksy spread that edges the marshes of Reed's Bay, and the original nine holes of the aptly named Pines.
A.W. Tillinghast's very first design, in 1906, played host to the 1938 PGA Championship, when short-hitting Paul Runyan won his second PGA Championship, thumping Sam Snead in the final, 8 and 7. The venerable Poconos resort added nine holes by Bill Diddle in 1964, who reworked the existing layout as well. Only four original Tilly holes remain, the first hole on the Red nine and holes 7 through 9 on the Blue, though 12 of the original greens remain intact. All of the other Diddle-influenced holes reside on an island in the Delaware River.
One of America's best golf bargains, this abundantly trapped, 1957 Robert Trent Jones Sr. design sits eight miles west of Winston-Salem in the heart of tobacco country. Lee Trevino smoked the field to win the 1974 PGA Championship, easing past Jack Nicklaus and a 62-year-old named Sam Snead. In 2018, Trent Jones's son Bobby collaborated with architect Richard Mandell to improve playability. They did so by redesigning bunkers, converting the greens from bentgrass to Champion Bermuda and adding emphasis on angles and strategic options.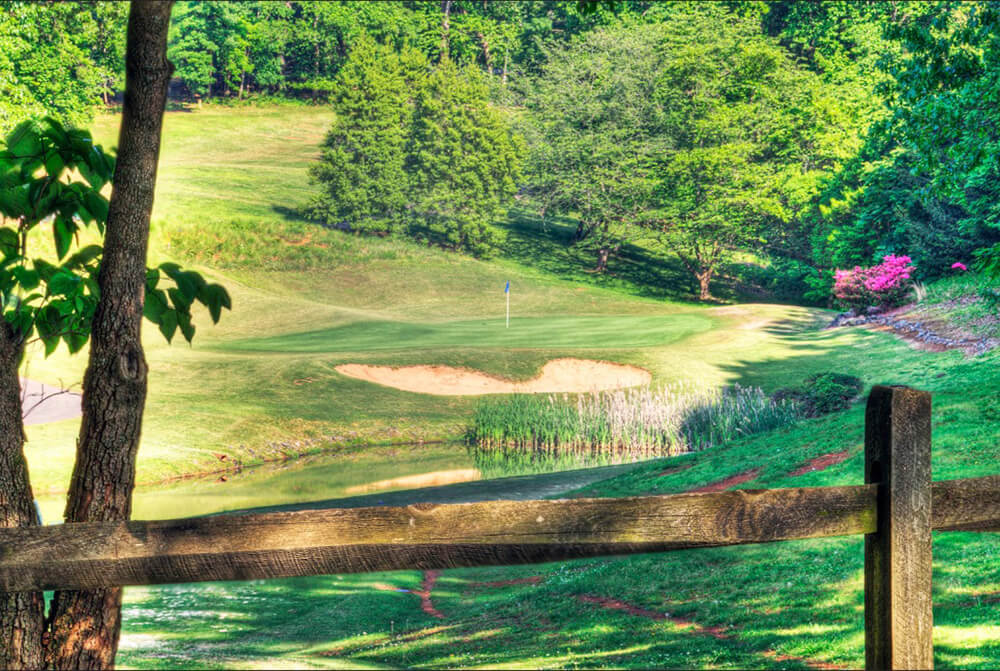 Have you played any of these PGA Championship venues? Tell us about your experience.