Mid-May on the PGA Tour ushers in the AT&T Byron Nelson in suburban Dallas. The event is an homage not only to one of the greatest players ever, but also one of the classiest. Nelson captured 52 titles on the PGA Tour, including five major championships, before retiring in his prime at age 34 to realize his dream as a Texas rancher. No one will ever match his 18 wins in a single season—in 1945, the year when he won an unthinkable 11 tournaments in a row.
Many of his triumphs came at elite private courses, and he only dabbled at course design, but if you'd like to connect spiritually with him, we've created a public-access Byron Nelson Trail for just that purpose. Here are eight courses that play a part in the Nelson legend.
The 1940 PGA Championship here witnessed a sweet finish: Nelson made two late birdies to pip Sam Snead, 1 up. The final hole back then (No. 5 in today's configuration) was a par three with a green positioned almost at the front steps of chocolatier Milton Hershey's mansion. Nelson ripped a 3-iron to 10 feet to seal the deal. The 6,860-yard par-73 West course features five par fives on a heavily bunkered layout. A stay at the Hershey Lodge, the Hotel Hershey, or the Hersheypark Camping Resort is required to play here, but with championship golf and the Hershey chocolate factory next door, it's worth the freight.
Host or co-host to the AT&T Byron Nelson from 1986–2018, the TPC earned its designation when Jay Morrish retrofitted the existing Las Colinas Sports Club course in 1987. With Nelson and Ben Crenshaw acting as design consultants, they revised an existing Robert Trent Jones Jr. nine and added nine new holes. Tree trouble, elevation changes, and typical Texas winds serve as effective challenges. The par-four 14th and the par-three 17th (the latter reworked with considerable skill by D.A. Weibring's firm) are both graced by superbly placed water hazards. The course is accessible to guests of the onsite Las Colinas Resort, Dallas—formerly the Four Seasons and soon to be a Ritz-Carlton-branded property.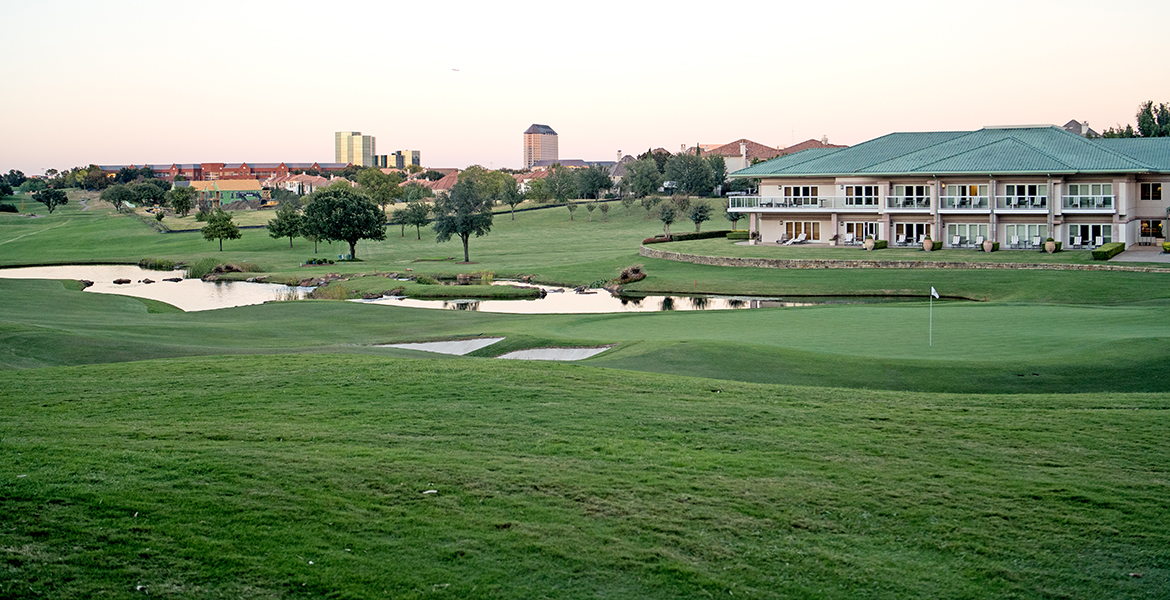 El Rio—Tucson, Ariz.
Situated near downtown Tucson, gritty, urban El Rio Muni debuted in 1930 as a private club. It went public in 1968, but prior to that, played host to 18 Tucson Opens. The first of these, in 1945, not only saw Nelson finish second (to Ray Mangrum) but was the last time a woman made a cut on the PGA Tour, when Babe Zaharias went the distance. In 2005, Ken Kavanaugh restored the Billy Bell design, making this museum piece in the desert a testy, 6,436-yard challenge once again, complete with small greens, deepened bunkers, and fairways dotted with mature mesquite, Aleppo pine, and Tamarisk trees.
Nelson downed Ben Hogan in a playoff here to win the 1940 Texas Open on a layout designed in 1916 by A.W. Tillinghast. Although it hosted 21 Texas Opens in all, it had long deteriorated from Tillinghast's conception. In 2008, architects John Colligan and Trey Kemp restored the flat-bottom bunkers and rerouted the back nine to bring oaks, pecans, and the San Antonio River more into play. It's just 6,243 yards, but it's a memorable journey. Remember the Alamo—but go play "The Brack."
Brackenridge Park Golf Course – San Antonio, Texas – Hole 6 #golf #oldbrack @AlamoCityGolf #tillinghast pic.twitter.com/XMCBw6x0vp

— Colligan Golf Design (@ColliganGolf) October 16, 2018
Formerly known as City Park when it hosted the New Orleans Open from 1938 through 1962, the complex at one time had four courses with the PGA Tour doing battle with the East course, then known as City Park No. 1. Nelson won back-to-back here in 1945 and 1946 among the flat fairways and huge, sprawling oaks. After Hurricane Katrina decimated the layouts in 2005, they were reconfigured in a variety of ways. Reopened (and reimagined) in 2017, Bayou Oaks's South course is a sturdy, strategy-laced Rees Jones design stretching 7,302 yards that combines remnants of the facility's old East and West courses.
Before the NFL-themed, Jeff Brauer-designed layout called the Cowboys appeared in Grapevine, the town's hilly, densely treed municipal spread was considered an excellent test, at one time ranking among the top 50 public courses in the country. Make no mistake, however. This 1980 Joe Finger design in collaboration with Nelson and Ken Dye is still an affordable winner, even after its transformation to 27 holes in 1999, with the arrival of D.A. Weibring's Bluebonnet nine.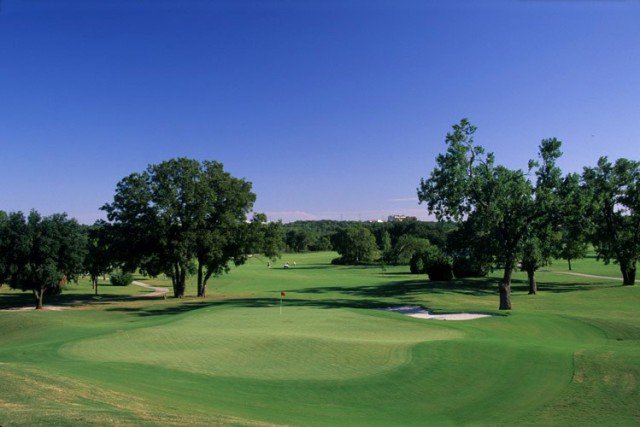 Home to the PGA Tour's All-American Open from 1941–1957, Tam O'Shanter was then owned by impresario George S. May, who achieved lasting fame when he negotiated for the 1953 tournament to be nationally televised—the first time ever for a PGA Tour event. Nelson won four of the first five All-American Opens; his 1945 win was number 10 amid his 11-in-a-row streak. Nelson triumphed over a 6,915-yard layout, with nine holes on either side of Howard Street. That course no longer exists. In 1971, the land north of Howard became the site of a new 9-hole layout, which today measures 2,440 yards to a par 33. However, it sits atop ground that housed the final four holes of the old layout, so it's easy to sense the Byron Nelson presence.
Opened in 1923, Miami Springs became Dade County's first municipal golf course. It soon welcomed participants in the Miami Open. In 1945, the Miami Open became an official PGA Tour event; prior to that, Nelson won it twice, in 1940 and 1941. Tub Palmer crafted the original 9-hole layout, but not long after the City of Miami purchased it, the city retained top Midwestern architects William Langford and Theodore Moreau to refine the existing nine and to add a new nine holes. Miami Springs also played host for several years to another official PGA Tour event, the Miami Four-Ball. Nelson won it in 1945 with partner Harold "Jug" McSpaden—the first victory (of 11 straight) in the most famous winning streak in golf history.
"Have you played any of these courses? Tell us about your round in the comment section."