The PGA Championship's return to Oak Hill serves as a strong reminder that upstate New York offers exceptional venues for golf—and not all of them are exclusive private clubs. With Rochester as your home base, there's no shortage of great public courses all within a 90-minute drive, some of which are significantly closer.
Here, we spotlight six golf destinations in the northern region of the Empire State that collectively make for a diverse and dynamic getaway.
When Ravenwood Golf Club opened for play 20 years ago, the 7,083-yard, par-72 layout immediately earned accolades for being one of the best new public courses in the U.S. Since then, the Robin Nelson design has hosted several qualifying tournaments for significant USGA & PGA championships. Some within the golf architecture industry believe that a course's opening hole should serve as a gentle handshake for players starting a round.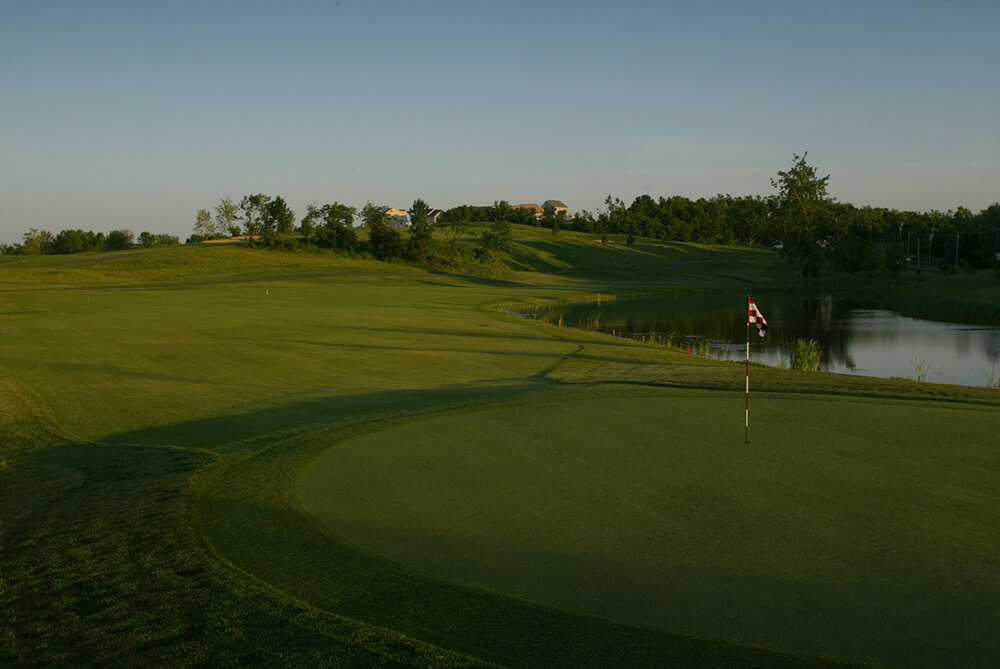 At Ravenwood, Nelson clearly embraced that philosophy, though golfers familiar with this track might argue that Nelson broadened the approach to include the eight holes that follow the first. The back nine here plays much harder than the front—almost a full stroke different in course rating from the back tees—which is notably on display once players reach the 12th hole, a stout par five that plays more than 500 yards from the forward tees and almost 600 yards from the tips.
When Jack Nicklaus won the PGA Championship in 1980 on the East course at Oak Hill, Dick Bator served as the prestigious course's superintendent. Seven years later, Nicklaus's and Bator's paths crossed again, only then it was as part of a collaborative project to design the 6,601-yard layout for The Golf Club at Blue Heron Hills, a course that is now known as Blue Heron Hills Golf. At that time, Bator served as the course's superintendent and Nicklaus was one of several professional golfers asked to share insight about how he believed the course should be played.
The resulting property features large teeing grounds and putting greens; an element of risk/reward with each shot; and a layout where no two fairways run parallel. Originally billed as one of the leading private clubs in the Finger Lakes region, Blue Heron Hills evolved into a semi-private club in the 2010s and is now fully open to the public.
View this post on Instagram
A 35-minute drive east of downtown Syracuse brings avid golfers to Turning Stone Resort Casino, where a day on the course is akin to choosing your own adventure. With three championship-caliber courses at the ready, the resort can offer distinctive playing experiences suited to any taste. The property's original layout, Shenandoah, for example, is the handiwork of designer Rick Smith, who created a routing that meanders between wide-open spaces, protected wetlands, and traditional parkland settings. The Kaluhyat course also works its way around marshlands, but its creators, Robert Trent Jones II and Ty Butler, put a premium on accuracy with many of those native areas in play. As such, the 7,105-yard course is the most difficult of the three.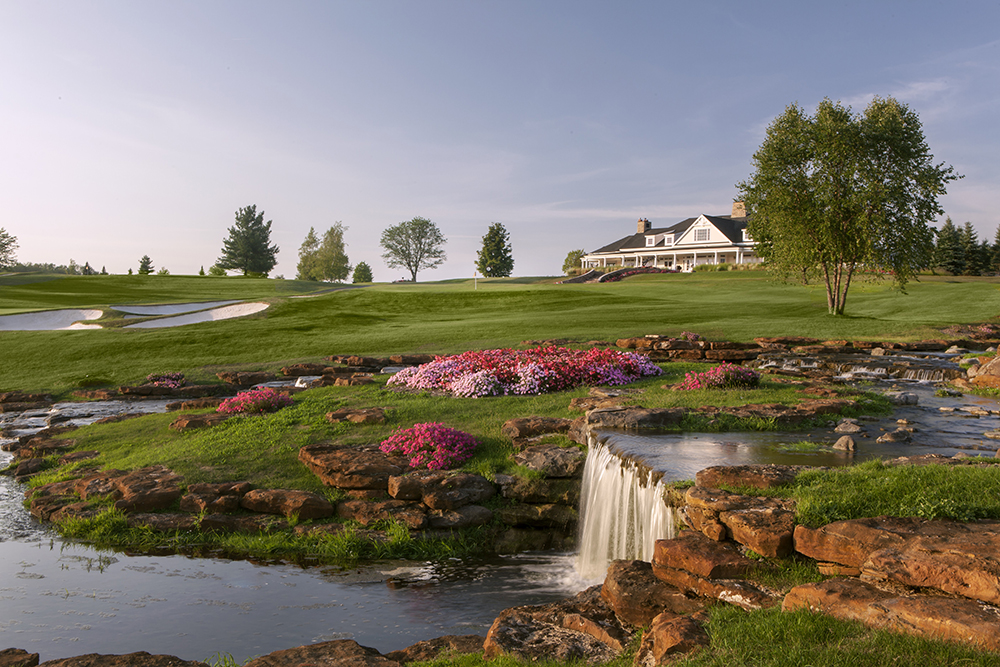 Turning Stone's headlining course, Atunyote, is the handiwork of Tom Fazio, who clearly didn't subscribe to the minimalist approach when building it. Fazio moved vast amounts of earth, dug out many of the course's half-dozen water hazards, and planted about 1,000 trees. The course draws plenty of parallels to Augusta National, including its long driveway, which provides glimpses of the pristinely manicured grounds that golfers will traverse over the course of their rounds.
On the outskirts of Syracuse, an early product of Robert Trent Jones Sr.'s design ethos is on display, one that encapsulates the romanticism of 1930s golf and also provides a modest and understated counterbalance to the glitz and glamor of nearby Turning Stone. Built across rolling terrain, the municipal layout, circa 1935, flashes some of the design aesthetics that Jones Sr. subsequently became famous for, but at just 6,212 yards, Green Lakes is a much more manageable track than the mid-century courses that the architect later designed.
While golfers are unlikely to find themselves with many flat lies across the course, they also won't face any forced carries. Should they find themselves in any of the large bunkers scattered across Green Lakes's 18 holes, they'll also breathe a sigh of relief when they discover that those areas are relatively shallow.
For better or worse, what you don't get at Robert Trent Jones Sr.'s Green Lakes in Syracuse you'll find at Robert Trent Jones Jr.'s layout about 30 minutes north of downtown Buffalo. The 7,016-yard par-72 course, which opened in 2010, offers players forgiving and fairly flat fairways. That's the good news.
The bad news—or at least the more challenging aspect of the course—are its fescue-lipped bunkers, not to mention more than half a dozen forced carries. Water hazards also come into play on half of the holes. The course is named after the protected (and rare) Shellbark Hickory trees that are found on site; however, regardless of the species, trees are less likely to come into play here than they will on Green Lakes's more narrow playing corridors.
On the opposite side of Buffalo sits a Michael Hurdzan design that opened for play in 2007, one year after Erin Hills, which is arguably the course architect's most famous project to date. At 7,021 yards, this par-72 layout offers enough length to challenge the vast majority of players, and its unique makeup of holes—five par threes and five par fives—provides plenty of scoring chances.
Framed by natural wetlands, wooded areas, and stretches of tall, golden heather, the course's bentgrass fairways are carved across long-defunct farmland. It's a course that will beguile and frustrate some, but it also earned the distinction of being Buffalo's top public golf course five years after its grand opening.
Have you played golf in Upstate New York?