With each memorable Masters Tournament, we are treated to one of architecture's greatest design collaborations, with Alister MacKenzie and Bobby Jones responsible for the creation of Augusta National. Sixty-five years later, Pete Dye and Jack Nicklaus teamed up to craft Harbour Town, a beloved PGA Tour venue since 1969. What those courses proved is that when it comes to design, sometimes two—or three—heads are better than one.
Here are the top 10 co-designs in the U.S. that you can play.
Pebble Beach Golf Links—Pebble Beach, Calif.
Pebble Beach founder Samuel Morse figured that the land for his proposed golf course was so good that an amateur could design it and not mess it up. So, in 1916, he paired Jack Neville, one of his real estate salesmen who also happened to be the California State Amateur champion, with Douglas Grant, another of the Golden State's top amateurs, who had extensive experience playing the links courses of England. While virtually every hole has been changed over the years, Neville and Grant's brilliant figure-eight routing, maximizing holes along the ocean, remains intact.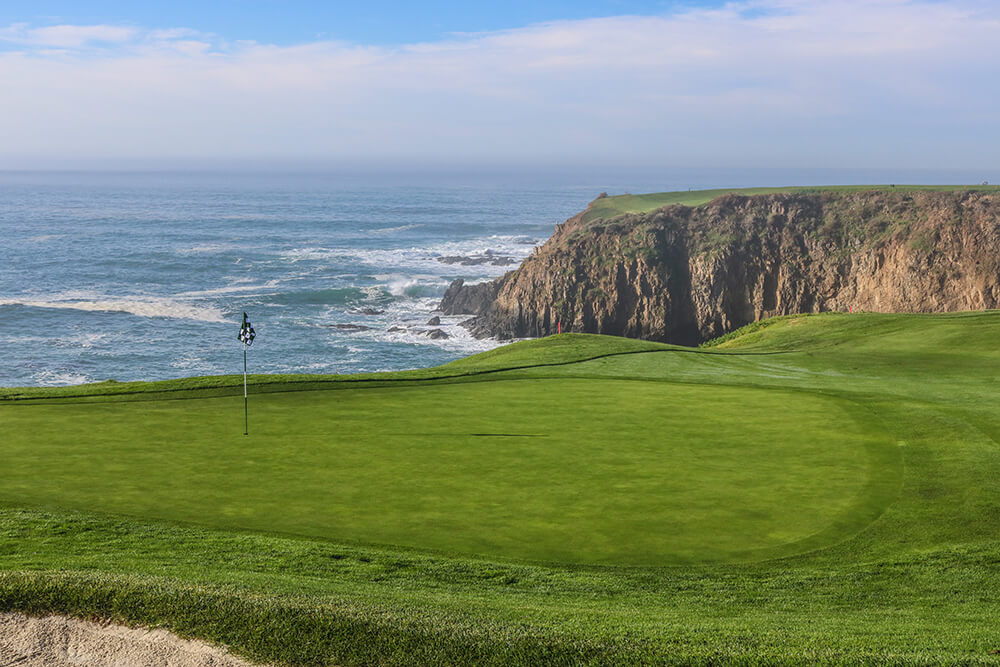 Harbour Town Golf Links—Hilton Head Island, S.C.
One of Pete Dye's early masterworks (1969) is best known for its outstanding par-four closing hole along Calibogue Sound, backdropped by a candy cane-striped lighthouse. He had plenty of help, however, from Jack Nicklaus, who actually brought Dye to the project by introducing him to developer Charles Fraser. Nicklaus's first design involvement has had him listed as either consultant or co-designer. In either case, Dye gives him full credit for major contributions, among them the par-five 15th, where Nicklaus proposed a tiny green that would be difficult to hit and hold in two shots.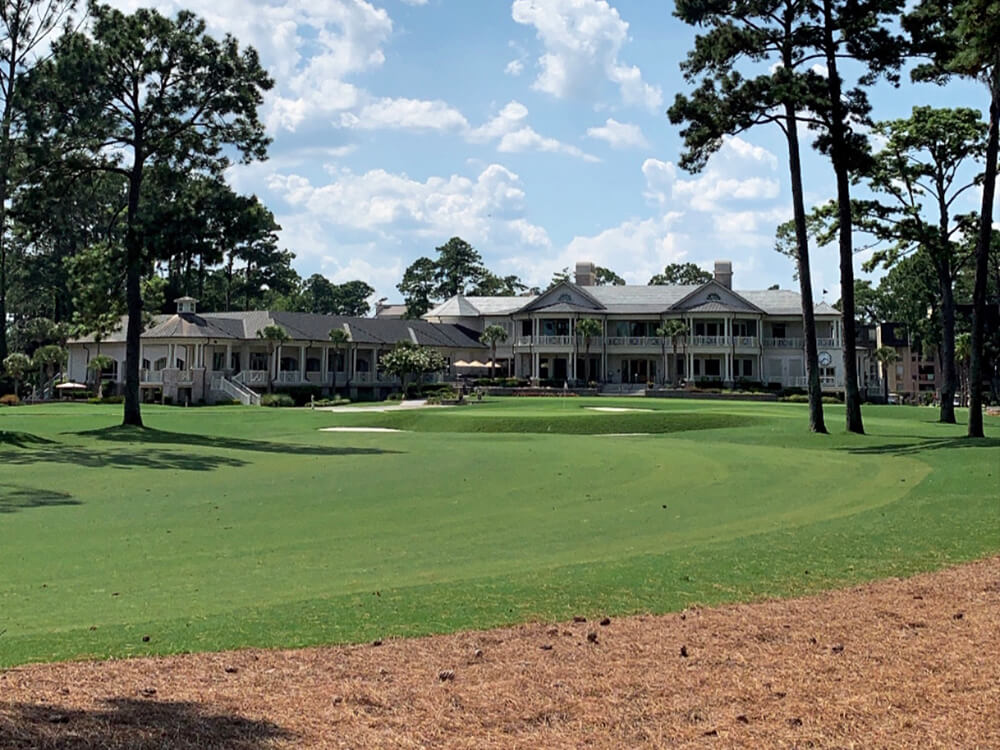 Old Macdonald—Bandon, Ore.
This 2010 Tom Doak/Jim Urbina collaboration features turnpike-wide landing areas and gigantic, heaving greens. To get the ball into the hole, however, you'll need to master angles, strategy, trajectory, and the ground game. Doak was the design boy wonder and Urbina the master builder and shaper when they met in the 1980s as associates for Pete Dye on two Denver-area courses. Their teamwork was so invaluable on Pacific Dunes in 2001, that Bandon developer Mike Keiser insisted that Urbina earn co-credit when it came to Old Macdonald.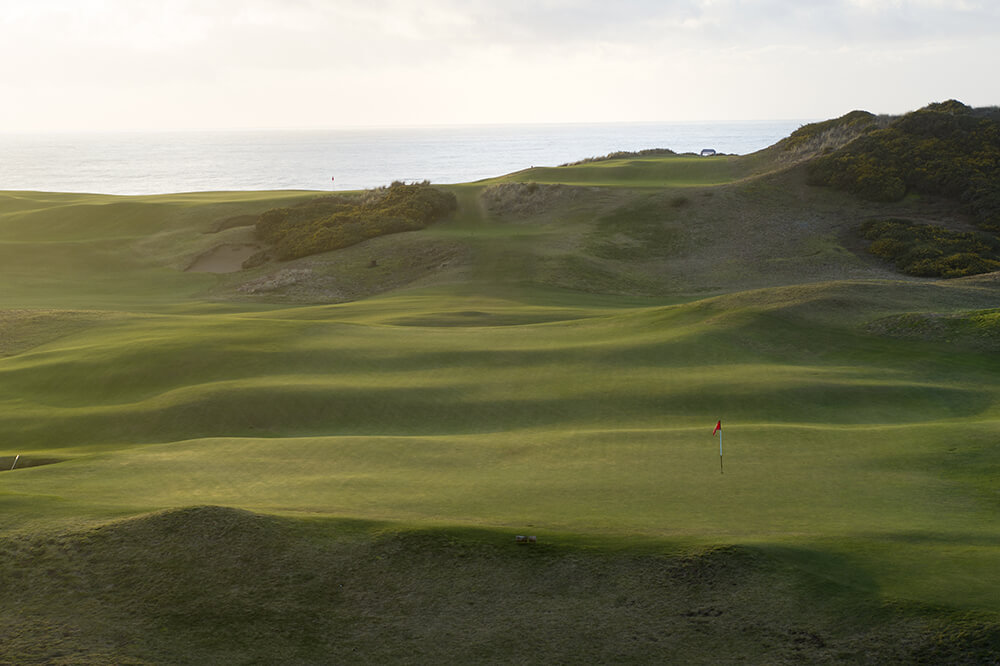 Streamsong (Red)—Streamsong, Fla. 
Streamsong dishes out a unique palette for Florida golf. Tall, odd-shaped sand piles; significant climbs and drops; firm, fast-running Bermuda fairways; and lakes submerged in the sand spice the play on the Red, Blue, and Black courses. Bill Coore and Ben Crenshaw created the Red—they're a permanent tandem, joined as design cohorts since 1986. Coore got his start under Pete Dye in 1972. Crenshaw won the Masters in 1984 and had been an architecture scholar since he was a teenager. Their shared appreciation for strategy and ground game options has yielded a fistful of top 100 courses.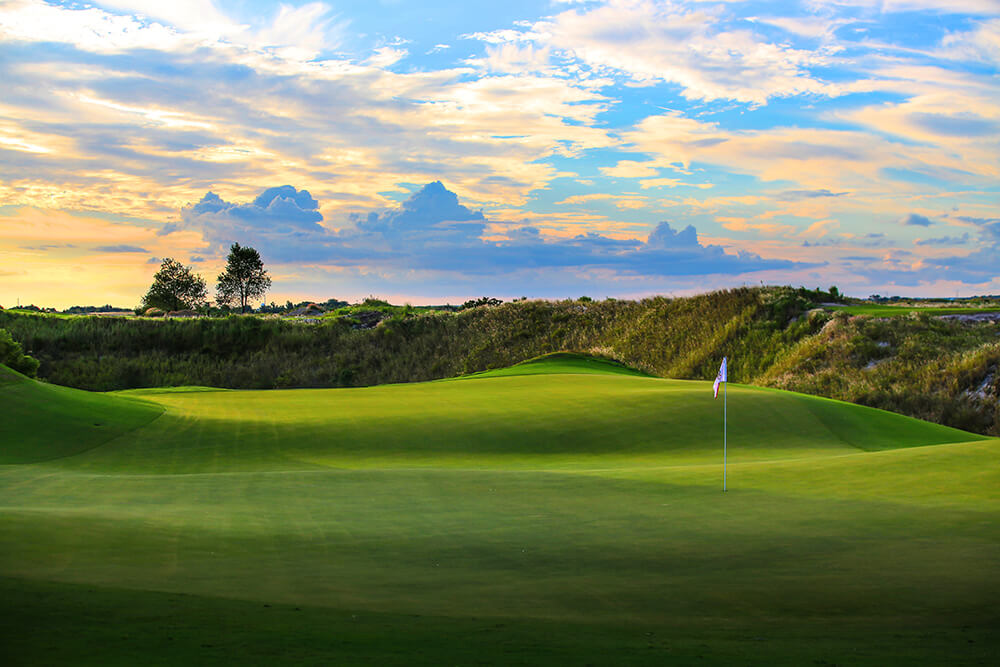 Bandon Trails—Bandon, Ore.
The inland course at Bandon Dunes might lack ocean encounters, but from a design standpoint, it's every bit as compelling as the others. This Coore & Crenshaw creation has so many good holes, it's almost unfortunate it's so overshadowed by its siblings. On a typical job, Coore looks at the land first and Crenshaw follows soon thereafter. Coore handles the routing and main shaping. Crenshaw averages six or eight visits, for two-and-a-half or three days at a time and is instrumental in defining strategies and in establishing some of the fine detail features, especially on and around the greens.
Shadow Creek—North Las Vegas, Nev.
MGM/Mirage's hangout for high rollers remains the ultimate Hollywood set come to life, an oasis of pine trees, rolling hills, flowers, and waterfalls hewn from a poker-table-flat, lifeless plot of desert by Tom Fazio and Steve Wynn in 1990. Divested of his hotel ownership in 2000, Wynn is no longer listed as a co-designer on the web site. Fazio, however, has long maintained that Wynn was a true collaborator. "He doesn't sit around and think about copying holes he has seen," says Fazio. "He constantly wants to innovate, to be unique." Together, Fazio and Wynn made Shadow Creek one of a kind.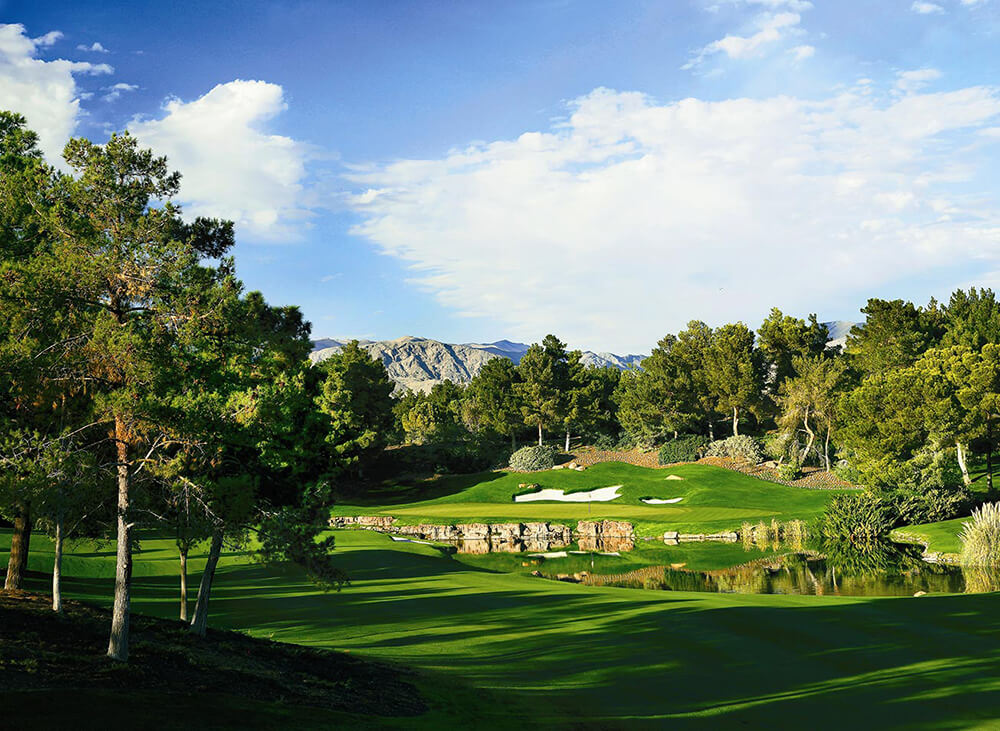 Erin Hills—Erin, Wis.
Situated 35 miles northwest of Milwaukee, Erin Hills occupies a massive, topsy-turvy spread of ridges, dunes, and fescue grasses, lending an Ireland-in-the-Heartland ambiance, but no Emerald Isle course stretches to 7,711 yards as this one does. Designed by Michael Hurdzan, Dana Fry, and Ron Whitten, Erin Hills controversially was chosen to host the 2017 U.S. Open before it had fully established itself. Yet, it proved worthy as host to the 2008 U.S. Women's Public Links event, and again at the 2011 U.S. Amateur, when Kelly Kraft upset Patrick Cantlay in the final. Today, Erin Hills boasts a formidable test of modern links-style shotmaking, with contour, angles, varied green sites, and Old World bunkering the hallmarks.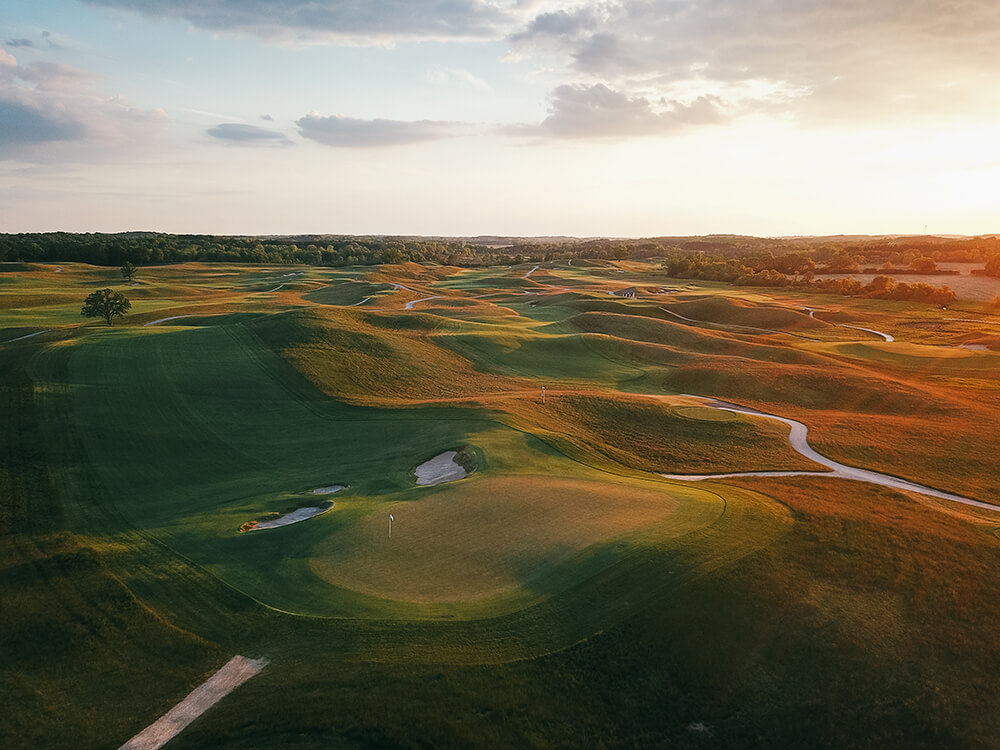 Chambers Bay—University Place, Wash.
"The great golf courses are collaborative," said Robert Trent Jones Jr. in 2021. Indeed, while Jones gets the lion's share of the credit for Chambers Bay, associates Bruce Charlton and Jay Blasi were integral to the design process. Home to the 2015 U.S. Open and the 2022 U.S. Women's Amateur, this Pierce County layout near Tacoma unfolds atop an old gravel mine at the southeast tip of Puget Sound, 45 minutes south of Seattle. Stretching nearly 7,700 yards, Chambers Bay now boasts smooth poa annua greens that replaced the old bumpy fescue surfaces in 2019. What hasn't changed is the superb routing and variety of holes over firm and fast terrain where links-style tactics are often the prudent play. The closing four holes that feature train tracks, views of the Sound and the Olympic Mountains, and on 18, vast concrete sorting bins, are as fascinating as any in golf.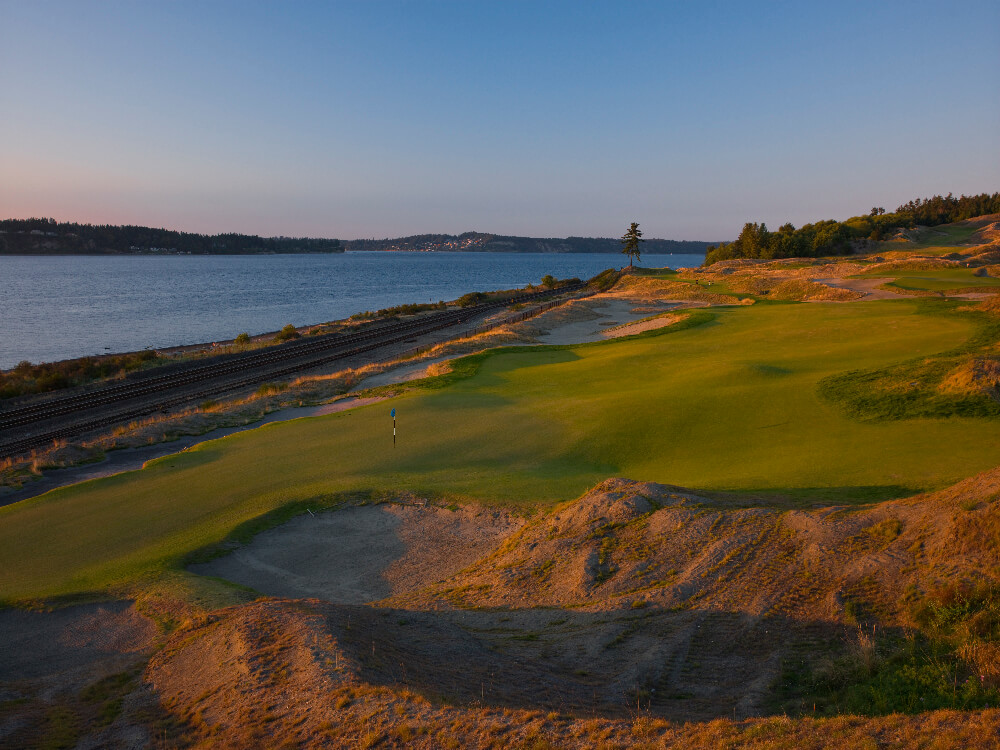 Pinehurst No. 4—Pinehurst, N.C.
Jim Wagner is Gil Hanse's co-equal when it comes to design projects, but he doesn't always share top billing. At Pinehurst No. 4, he gets his co-credit due. Whether you call No. 4 a redesign or a brand-new course, this 2018 creation has done the unthinkable in challenging fabled No. 2 for popularity. Number 4 wows with eye candy, with vast swaths of native, scrub-dotted sand areas framing and bisecting fairways. Fairways are wide and take full advantage of the most interesting undulations at Pinehurst. Friendly kick-slopes direct shots onto low-profile greens. It's tough but fun for every class of golfer. Kudos to Hanse—and Wagner.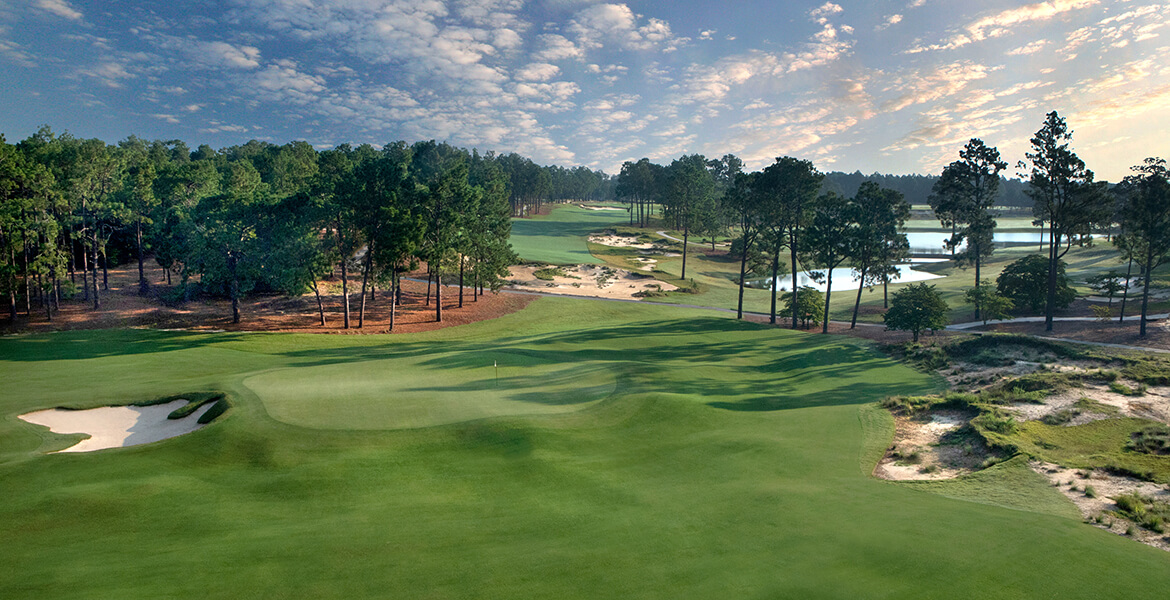 Yale Golf Course—New Haven, Conn.
Newly public in 2022 after years of being open only to students, faculty, and members, Yale University's golf course is an architectural treasure, sprinkled with one rare jewel after the next. C.B. Macdonald and Seth Raynor—with help from Charles Banks—created the exhilarating layout in 1926 and its quirks have held up beautifully, with holes that zig, zag, climb, and drop over rocky, forested slopes. The unforgettable "Biarritz" hole, the 213-yard par-three 9th, features a 60-yard-long double plateau green that's divided front to back by a five-foot-deep trench. You can see every ripple from a tee box that's elevated 60 feet above Greist Pond.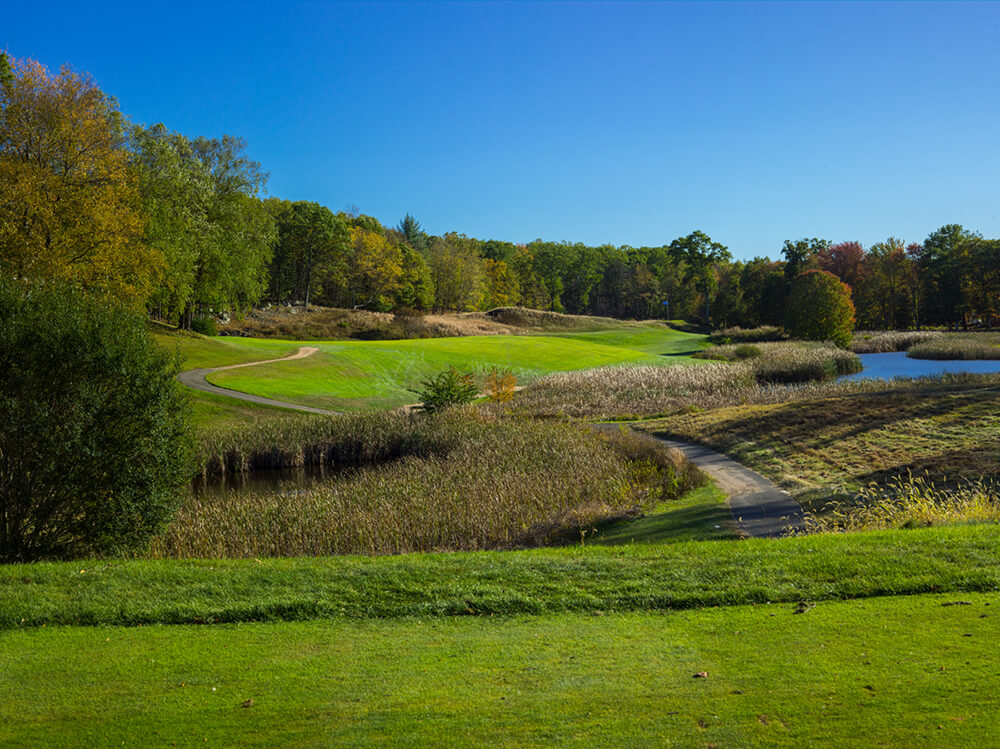 What co-designs did we miss? Let us know your favorites in the comments section.