With the world of golf shifting its attention to the northwest of England as the Open Championship returned to Royal Liverpool for the 13th time in the club's 154-year history, many visitors from the U.S. likely secured tee times at Open venues Royal Birkdale (30 miles north) and Royal Lytham and St. Annes (65 miles north) or, indeed, any of the other great links in the area—Wallasey, West Lancashire, Hillside, Formby, Southport & Ainsdale, North Wales, and Conwy.
Those that weren't able to—or those scratching their heads in search of other great golf nearby to add to a future trip—needn't despair. About 90 minutes northeast of Hoylake is another destination that gets a fraction of the publicity, but which is definitely worth the effort to get to.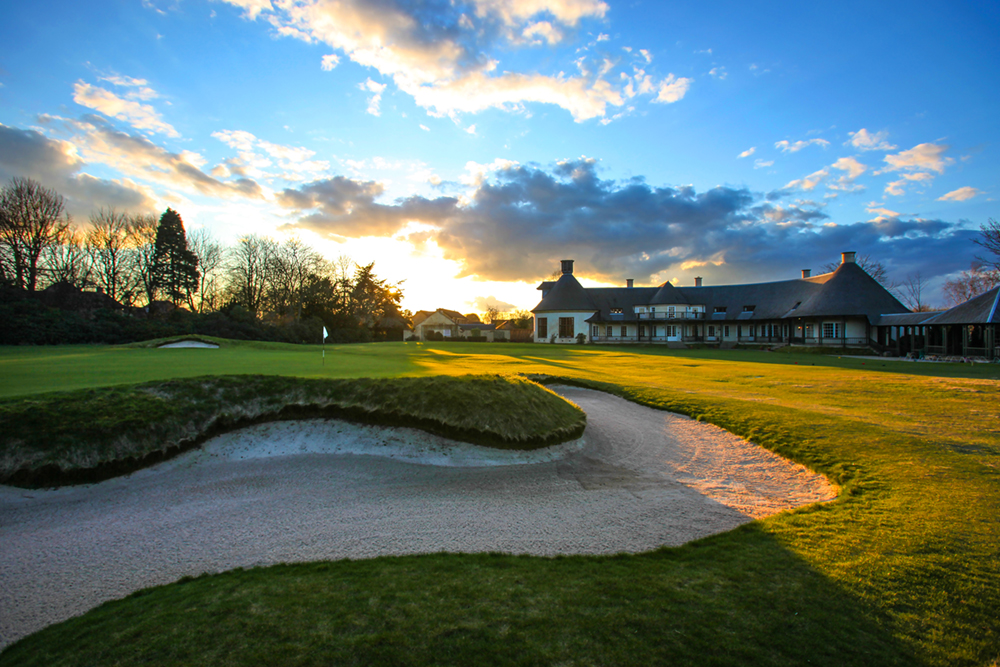 Leeds, located in West Yorkshire, is a city of over half a million people that grew rapidly during the Industrial Revolution of 1760 to 1840 when it traded wool, flax, iron, and carbonated water. Despite its success, however, even residents will admit that it has long played second/third fiddle to both Liverpool and Manchester—75 and 45 miles away, respectively. Not only could it never quite keep up industrially, it also lagged behind in two other important disciplines at which its rivals were world-beaters—soccer (or rather, football) and music. Golf-wise, however, it might be the equal of Liverpool and certainly has Manchester beat.
Leeds is Alister MacKenzie country, you understand. The great golf architect whose resume would ultimately include Augusta National, Royal Melbourne, Lahinch, and many other exceptional courses, was born in Normanton, 15 miles southeast of the city, to Scottish parents in 1870. By the time he left for South Africa to serve as a surgeon in the Second Boer War, MacKenzie had earned multiple degrees at Cambridge University and worked at both the Leeds General Infirmary and his father's medical practice.
He was a member at Headingley Golf Club and Leeds Golf Club and, in early 1907, became one of the founding members of a new club—Alwoodley Golf Club—five miles north of the city center, where he was also appointed Honorary Secretary. Here, on the moors and open heathland not dissimilar to that found at Woodhall Spa (95 miles southeast of Leeds), MacKenzie would design his first-ever course. He'd create a second nearby too—Moortown Golf Club, which opened in 1909—and over the next 20 years also design, extend, or remodel a few others.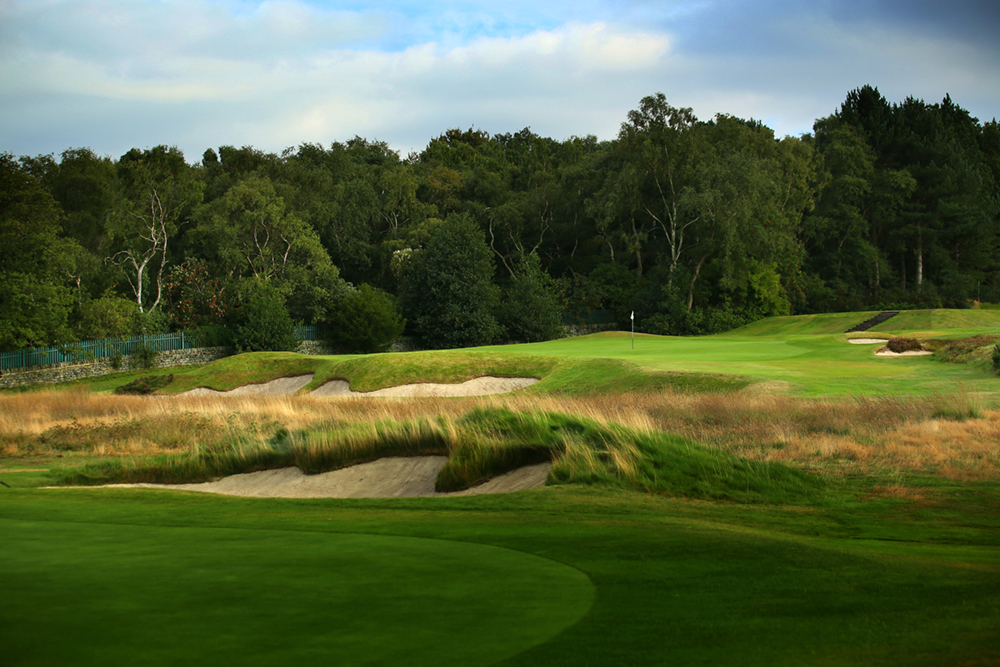 Alwoodley was his baby, though, and he was known to become quite aggressive toward fellow members who questioned his ideas. Harry Colt was summoned to settle arguments and, when the man considered the best golf course designer in the country agreed with MacKenzie's theories, it's probably safe to say the Anglo-Scotsman wasn't a picture of humility.
There's no doubt, however, MacKenzie designed a superb course at Alwoodley with an attractive and exacting set of par threes, a number of strong par fours, and a right-to-left-bending par five at the 10th that's said to have been the inspiration for the 13th at Augusta National, which MacKenzie would design alongside Bobby Jones 25 years later. The greens are mostly large and undulating, and the course a picture of color when the heather or gorse are in bloom.
It's likely MacKenzie did move some earth to create the swales and run-offs around so many of the greens. "Alwoodley is a flat heath, so some of the depressions could only have been dug manually," says Tom Irwin, a +1-handicapper and 13-year member at Alwoodley as well as the owner/publisher of Britain's National Club Golfer magazine. "This is the disguise (camouflage) that's often associated with MacKenzie as he liked to trick people into thinking the mounding was natural." It's well known MacKenzie had been influenced by the Boers whom, he said, constructed artificial cover that was "indistinguishable from nature."
In June 2019, Alwoodley engaged Clyde Johnson, associate to Tom Doak, to make the tweaks necessary to revive and restore MacKenzie's heathland classic. "His work at Alwoodley has been very well preserved," says Johnson. "We're really focusing on the details, leaning on his original plan and a few old photos to fill in the odd missing gap."
Johnson is likewise working at Moortown in readiness for the centenary of the club's hosting of the Ryder Cup in 1929. The course here began with a single hole as the club hadn't the finances to build an entire course. That "test" hole was a superb par three known as "Gibraltar" as the green had been built on top of a rock, and its success spurred the arrival of new members and, consequently, completion of the course by May/June 1910. Gibraltar is now the 10th hole of another fantastic moorland/heathland venue that has hosted dozens of notable amateur and professional events.
A visit to Leeds is obviously recommended for MacKenzie fans. And you shouldn't leave Yorkshire without playing the revered Ganton Golf Club, 55 miles northeast of Leeds and venue of the 1949 Ryder Cup. This wonderful, linksy, heathland course was originally laid out by Tom Chisolm of St. Andrews and opened in 1891, since when Harry Vardon, Ted Ray, James Braid, J.H. Taylor, Colt, MacKenzie, Tom Simpson, and C.K. Cotton have all contributed to the design of what may well be the county's best course.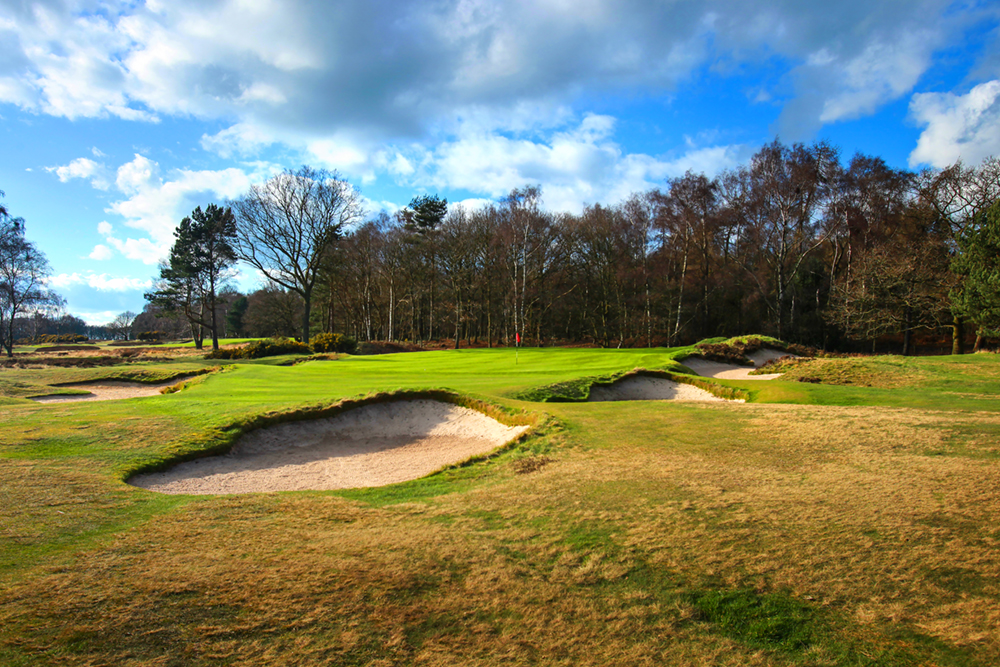 The three contenders for Yorkshire's No. 1—Alwoodley, Moortown, and Ganton—have joined forces to offer stay-and-play packages that any golfers visiting England would do very well to check out.
Have you played any of the courses listed in the Leeds Triangle? Tell us about your experience in the comment section.