Royal Liverpool's turn at hosting its 13th Open Championship in 2023 marks yet another auspicious occasion for golf clubs with "Royal" connections. More than 100 clubs worldwide have been granted "Royal" status from a reigning monarch, beginning in the 1830s, when Royal Perth and the Royal & Ancient in Scotland earned the honor.
Royal Liverpool, perhaps better known as Hoylake, was anointed in 1871, making it the sixth-oldest Royal club. It is one of seven Royal clubs on the current Open rota, eight if you count the Old Course at St. Andrews, home venue for the Royal & Ancient Golf Club of St. Andrews. Yet, there are a slew of superb Royals across the UK—and the globe—that do not host the Open Championship.
Here are the nine best Royals not on the Open rota.
Framed by Dundrum Bay and the Mountains of Mourne, this 1889 Old Tom Morris creation is also defined by golf's most fearsome looking bunkers—deep, with the fear factor amplified by the densely whiskered edges. Towering sandhills cloaked in prickly gorse, tangled heather, and no fewer than six blind shots burnish County Down's credentials as golf's supreme beautiful brute. Edward VII granted the Royal distinction in 1908.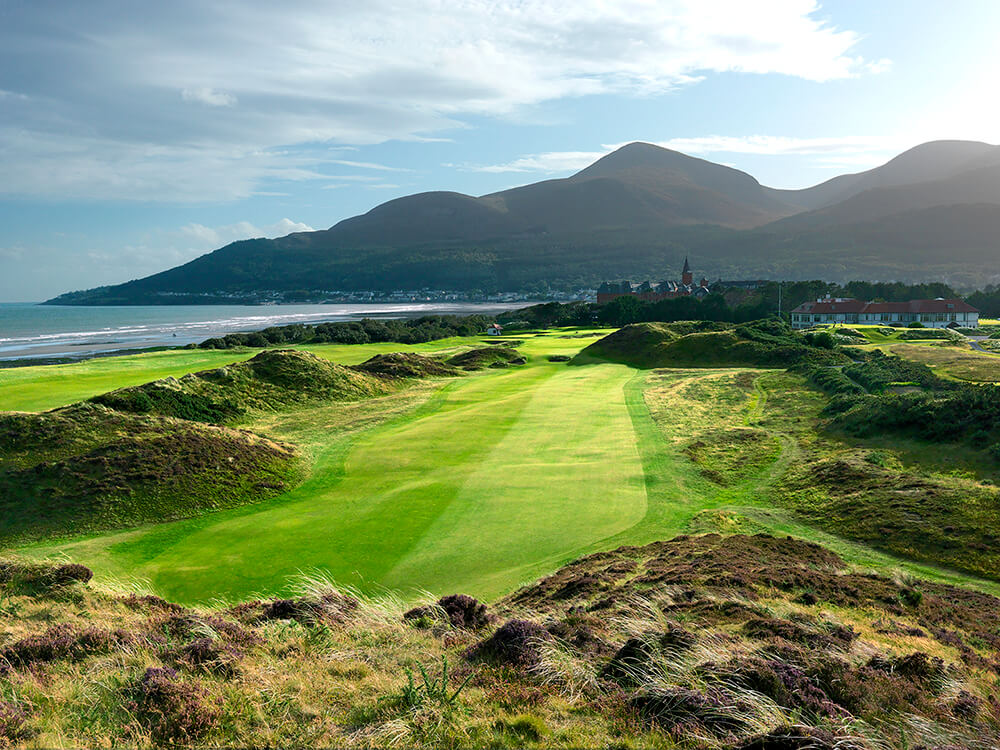 The appeal of Alister MacKenzie's Golden Age masterpiece (and frequent Presidents Cup host) is best explained by Sir Nick Faldo: "I love the way it plays firm and fast-running, the way the bunkering frames and almost intrudes into the putting surfaces, and the brilliance of the bunkering style with the native scrubby look. I'm also a fan of the often very wide fairways that reward positioning and of the mix of long and short par fours. Add to this the splendid contouring of the greens and the rich variety of approach shots that you play into those greens." The club's Royal status was conferred in 1895.
https://twitter.com/LinksGems/status/1497421066582560770?s=20
Labeled for years as "too remote," this Old Tom Morris classic in the far north of Scotland is well worth the journey. After Tom Watson played here prior to his Open defense in 1981, he remarked that the experience was "the most fun I've ever had a on a golf course." Donald Ross grew up here and you can see his affinity for Dornoch's raised plateau greens on his American masterpiece, Pinehurst No. 2. This sublime seaside links became a Royal in 1906.
Bob Hope competed in the 1951 British Amateur here, but Tiger Woods found little humor in his Day 1 singles loss at the 1995 Walker Cup. This rumpled H.S. Colt redesign opens with three stout par fours along the beach, where the Atlantic Ocean meets the Bristol Channel. Porthcawl then turns inland, traversing higher ground, but never lets up. Designated a Royal in 1909, the club hosts the Senior Open in late July; Bernard Langer is the current King of Porthcawl having won the title both times it was previously held here in 2014 (by 13 shots!) and 2017.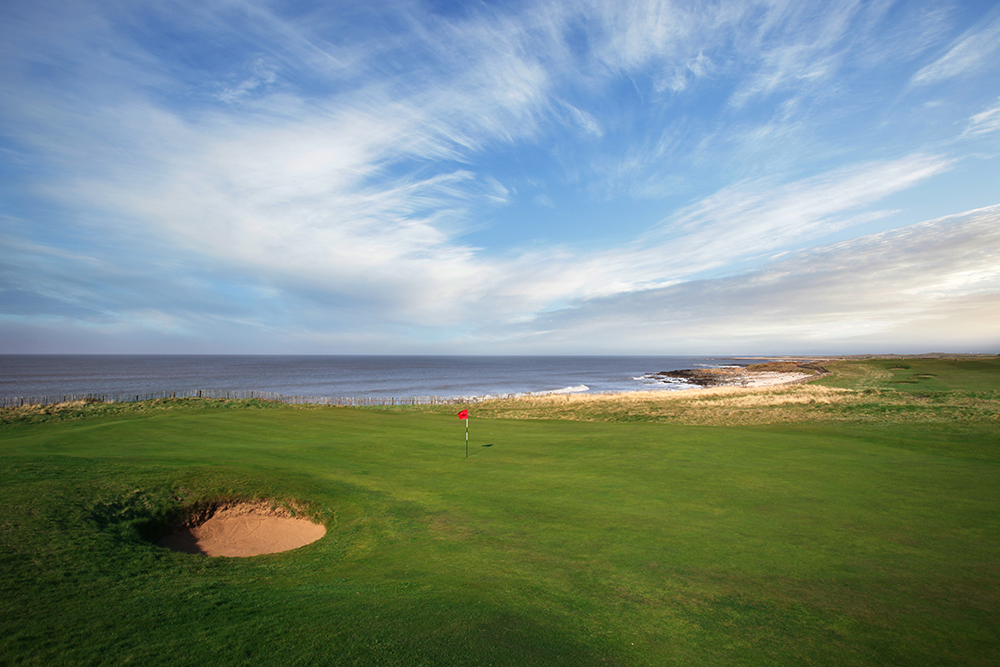 Long overlooked compared to its sibling, the Alister MacKenzie-designed West, the Alex Russell-designed East has plenty of supporters as well. In fact, six of its holes contribute to the club's hugely admired Composite course, used for major events such as the 2019 Presidents Cup. In another Presidents Cup year (2011), the club retained Tom Doak to restore the East in some places, tweak it in others, and change one of the problematic boundary road holes, the par-four 15th, into a splendid short, strategic gem, a la Riviera's 10th.
https://twitter.com/OUTPOSTCLUB/status/1240262054273048577?s=20
Better known to English speakers as "Royal Hague," or simply, "The Hague," The Netherlands's greatest course belongs to the nation's oldest golf club, which dates to 1893. "Haagsche," as it's also called, is a 1938 H.S. Colt/C.H. Alison/J.S.F. Morrison design which when it was eventually built replaced the club's existing course which was destroyed in World War II. Chaotically heaving fairways amid substantial dunes and inland forests set the tone for a remarkable lay-of-the-land journey. The club has played host to the Dutch Open on 20 occasions—nine over the current layout—most recently in 1981 when Harold Henning edged Raymond Floyd and Nick Price by one. Queen Beatrix conferred Royal status during the club's centenary year in 1993.
An incredible day today at the Royal Hague Golf & Country Club (or Koninklijke Haagsche as they call it here in the Netherlands). Harry Colt laid out this beautiful links through enormous dunes in 1939. Frank Pont's renovation would make Colt proud. What an intro to Dutch golf! pic.twitter.com/koVCw8UZ6L

— LinksGems Golf Photos (@LinksGems) April 4, 2023
Nine times host to the Australian Open from 1910 through 1998, Royal Adelaide witnessed Gary Player take the prize in 1962. The present course dates to 1904, but it was Alister MacKenzie's 1926 renovation that elevated the layout, including the superb short par-four 3rd. "One finds a most delightful combination of sand dunes and fir trees," said MacKenzie. "I have never seen a seaside course possess such magnificent sand craters." Just three years prior to Dr. MacKenzie's arrival, the club gained Royal status under the reign of King George V.
Got a request for Royal Adelaide Golf Club – the red sand bunkers, crossing train and all world 3rd hole make this a favorite of mine among Aussie courses.

Seems like many foreign golfers visiting Australia skip a stop in Adelaide. That's a mistake. RAGC is among the best in Oz. pic.twitter.com/w5DuEBfGQR

— LinksGems Golf Photos (@LinksGems) April 25, 2023
Royal Aberdeen (Balgownie), Aberdeen, Scotland
The sixth-oldest club in golf dates to 1780, but every year, thanks to course tweaks by architect Martin Hawtree, it acquires new admirers. Its longer, superior front nine skirts impressive dunes that separate it from the North Sea. Its zigzagging, slender fairways, often with blind landing areas, are handsomely framed by heather, gorse, and long grasses and menaced by the occasional burn. Granted Royal status in 1903, the club played host to the 2014 Aberdeen Asset Management Scottish Open, won by Justin Rose; to the 2011 Walker Cup, where Great Britain and Ireland edged the Jordan Spieth-led U.S. squad 14–12; and to the 2005 Senior British Open won by Tom Watson with a paltry 4-under-par 280.
More commonly known as "Deal," for the town where it resides, Royal Cinque Ports was once on the Open rota—briefly. This testing links on southeast England's Kentish coast saw the great J.H Taylor win the fourth of his five Opens here in 1909 and George Duncan triumph in 1920. The club's roots date to 1892 and its course has twice been rebuilt after world wars, but it's hitting its stride just now, thanks to thoughtful improvements from architect Martin Ebert. Awarded Royal status in 1910, Royal Cinque Ports delivers a classic, humpy-bumpy, out-and-back links through low grass-topped dunes and serves up perhaps the sternest final seven holes in England, that invariably play into a brutish southwest wind.
What is your favorite course with a "Royal" title? Let us know in the comment section.