Novel accommodations and a fun new golf "course" make now the time to explore Oregon's eastern frontier
Set within a 140,000-acre cattle ranch, The Retreat at Silvies Valley Ranch is 220 miles west of Boise Airport and 167 miles east of Bend Municipal Airport. In other words, the property set on Oregon's eastern frontier is the ideal destination for golf travelers looking to truly get away from it all. It's also an ideal resort for golfers who love wide-open spaces: The fairways on the property's two, full-length reversible courses are expansive, so most golfers should still be in play no matter where they hit it off the tee.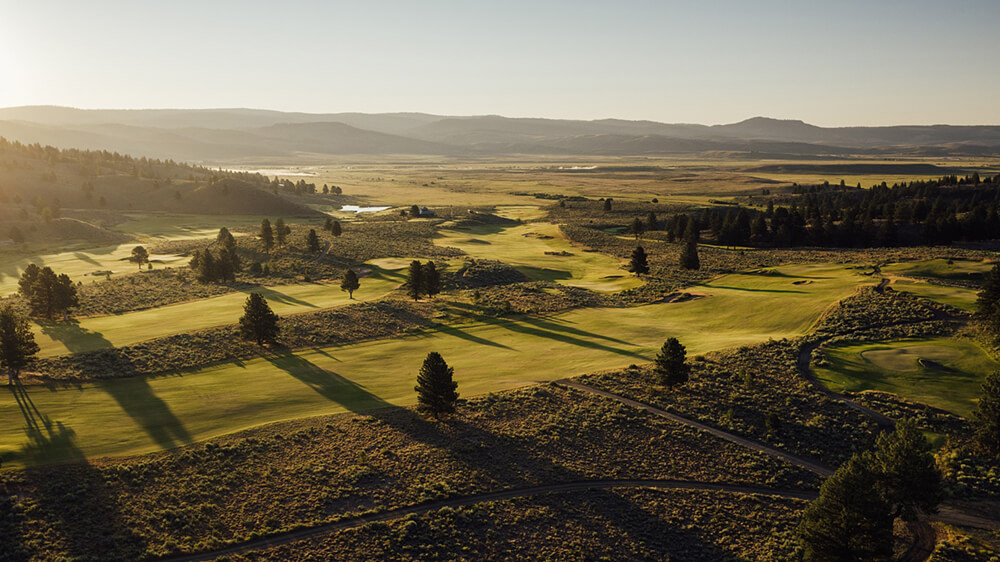 There's plenty of other land to roam, too. During warmer months, guests have their pick of a slew of activities that embrace the ranching lifestyle, including cattle roundups, goat herding, horseback riding, and Razor ATV-led eco tours. The resort recently unveiled two notable amenities. The first: a reversible, 18-hole putting track—Claire's Courses—named for Claire Owens, allegedly the first woman to play golf in Silvies Valley a little more than 100 years ago. The second: three, four-bedroom eco cabins designed specifically for small groups.
So whether you're planning your next family vacation and want to bring your sticks, or you're looking for the perfect getaway for you and your golf-obsessed compadres, The Retreat at Silvies Valley Ranch beckons.
1. On a Roll
Adding your name to the list of Claire's Grand Champions on the resort's 18-hole reversible putting course is much tougher than the 8-inch cups would suggest. See if you can shoot the requisite level par (72) across all 36 holes; but brace yourself for a few three-putts along the way.
2. Target Practice
If you need a break from the fairways, sign up for a guided shooting session, where you can test your marksmanship at a tin-can-inspired shooting range. Make sure you try firing the Traditions 50-Caliber Trapper Muzzle-Loading Pistol—a replica of a flintlock firearm from the 1800s. But be warned if ranch owner Scott Campbell's son Tygh puts a Smith & Wesson Model 500 revolver in your hand, as the gun (and the kickback it produces) aptly lives up to its "hand cannon" nickname.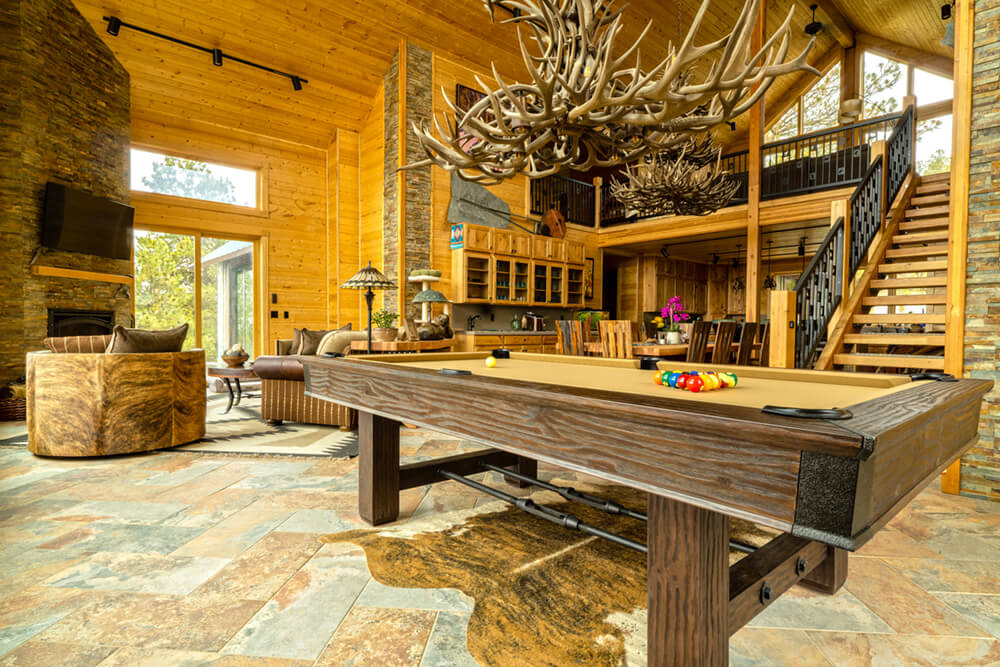 3. Splendors in the Glass
Forget what a dram of good Weller bourbon, Kentucky Owl rye, or 18-year Caol Ila might cost you back home, and ignore the resort's steep cocktail prices. Because Oregon is a "control state," the cost of a straight pour of most whiskies is remarkably affordable.
4. Off the Grid
Buddies' trips at Silvies are now more inclusive thanks to a trio of four-bedroom, solar-powered eco cabins available for guest stays. Equipped with king beds, kitchenettes, and outdoor porches with propane fire pits, these cabins are the ideal home base for your traveling foursome.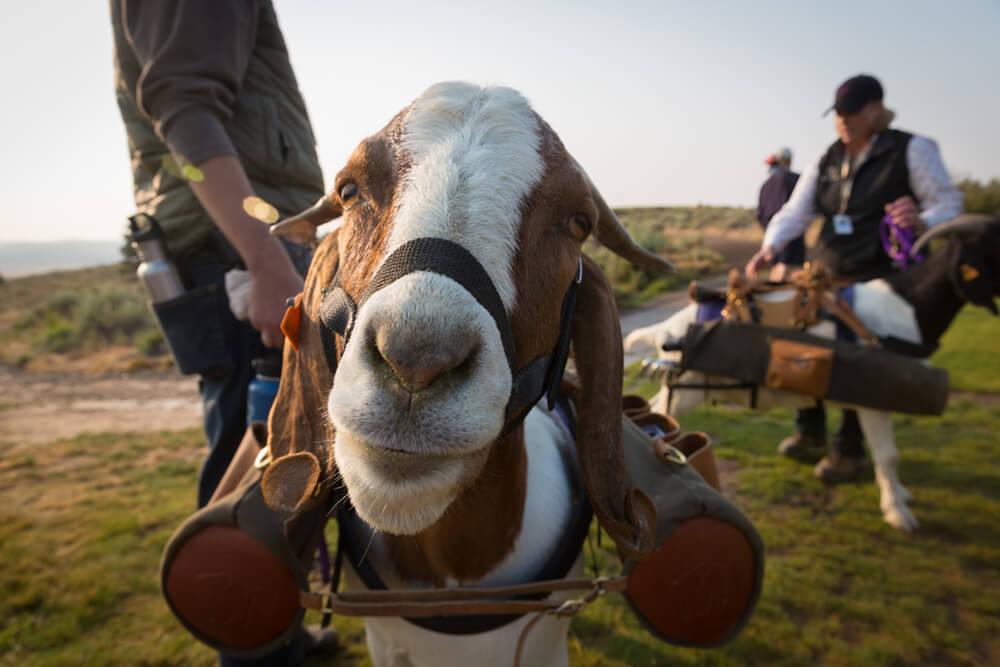 5. Your Caddie's Name is Billy
Silvies's goat-caddie program is the perfect reminder that this is not your typical golf resort. Capable of toting six clubs (and a few canned beverages) per player, these trained goats can accompany guests around either of the resort's two short courses. Reward them with a few peanuts now and then, and your four-legged looper will think of you fondly, even if you hit a few baaaad shots.
Thank you for supporting our journalism. If you prefer to read in print, you can also find this article in the Summer 2023 issue of LINKS Magazine. Click here for more information.