When it comes to figuring out how Bobby Jones won his first United States Open Championship a century ago this year—in July of 1923—one would benefit in reviewing what a 56-year-old Jones said about his greatest golfing weakness during several interviews with sports reporters and a few of his golfing articles penned on the subject.
Jones's major flaw, disclosed to his biographer O.B. Keeler, was "I can play this game only one way. I must play every shot for all that is in it." That is the way his mentor Stewart Maiden taught him to play. It was called "safety last" and espoused the notion that there was no such thing as a safe lead and the golfer should "shoot the works" whether he was up or down in a match.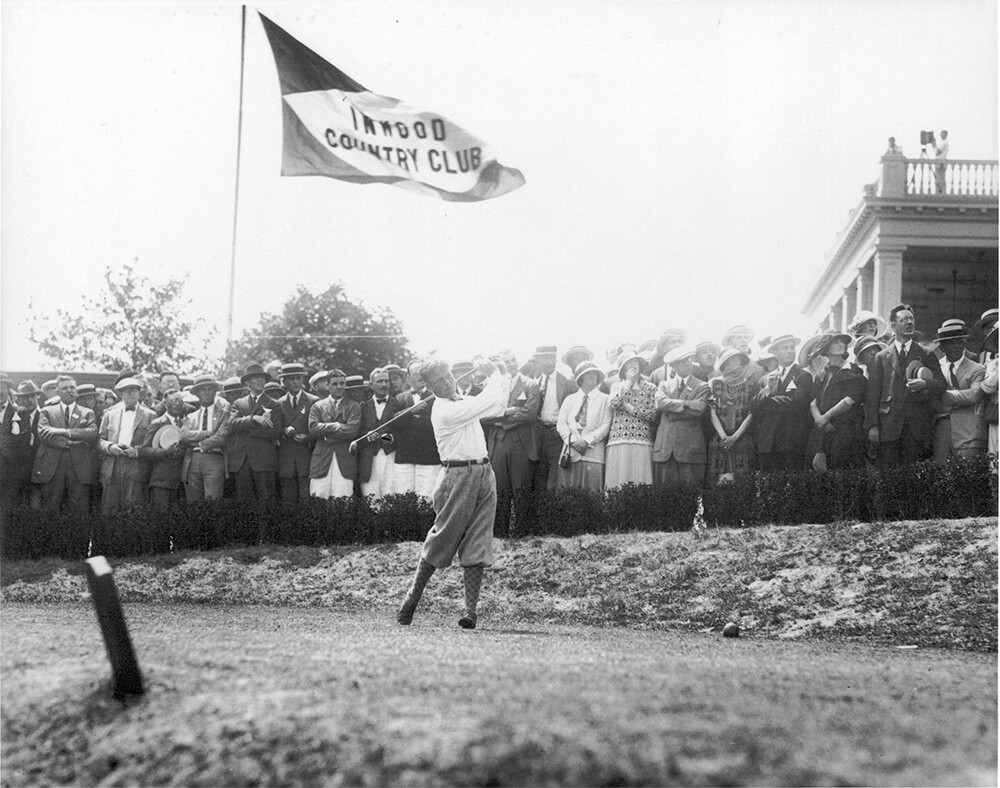 Maiden argued with Keeler that there was no use in shooting the works when the player was down. "When he's down there is nothing else to do. It doesn't take any brains then to try for everything. To that extent the man who is down has the advantage of the man who is up. He's on a one-way street. Shoot the works. That's all there is to do."
Maiden further scoffed at the challenge presented by shooting the works when the player is up in a match while arguing that a safe lead is when your opponent steps up with his hand extended and wearing a loser's conventional smile. "The idea in match golf," according to Maiden, "is to get a man down and then to get him farther down. When you are one up, try to be two up on the next hole. When you have him nine down, try to get him 10 down. Play to win every hole, right up to the stage when you may be compelled to play for a half, and then try to stick one up there for a single putt. Play for your best shot, not your safest." He insisted the same philosophy was true for medal play. "I've seen many a man with a good lead go into the last round and try to hold that lead with safe play and lose stroke after stroke and the lead and the tournament simply by not keeping the pressure on."
The record shows that it took Jones seven years and 11 major tournaments to reap the benefits of the "shoot the works" philosophy. Maiden had no quarrel with Jones's gamble in 1921 in the U.S. Amateur at St. Louis Country Club against Willie Hunter. That's when Jones tried to drive over some tall trees on the 8th tee—and the ball barely touched the topmost twig and dropped in a ditch—while losing his lead and the match.
Jones had another near miss in the 1922 U.S. Open contested at Skokie Country Club in Glencoe, Ill. That's when Gene Sarazen raced over the course with a tournament winning 68. Standing on the 17th tee box, Jones needed par-birdie to tie Sarazen on the remaining holes where par was 4–5. Taking his drive on the dangerous route to the green, Jones's risk was punished when it ended up on a road behind a tree. He did birdie the final hole but finished second behind Sarazen. Loser again.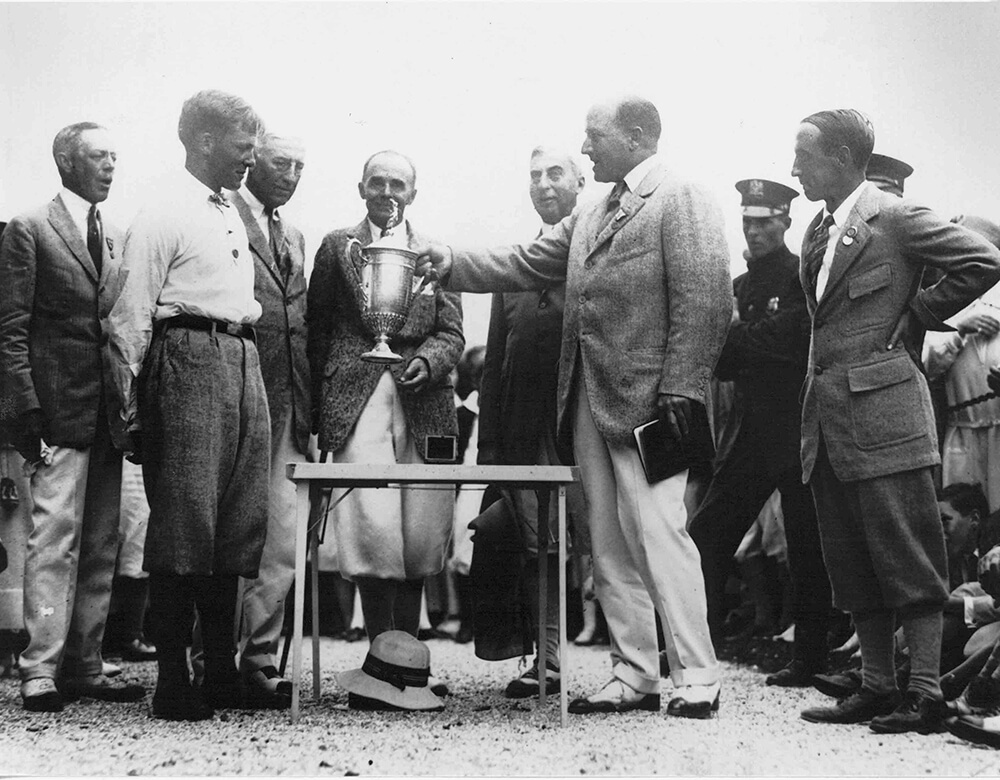 When Jones and Keeler boarded the train after the match, they saw Sarazen sitting with the U.S. Open Trophy on his lap. Sarazen teased Jones, "I bet you'd like to play me for this tomorrow, wouldn't you?" Jones bowed his head and replied, "No Gene, you won it fair and square." When Jones lamented that he may never win a major tournament after all, Keeler rebuked him: "Bobby, if you ever get it through your head that whenever you step out on the first tee of any competition you are the best golfer in it, then you'll win this championship and a lot of others."
After this seven-year drought, Bobby Jones had no more golfing guts to lose in major championships. Keeler acknowledged that it looked like the beginning of the end for both of them. He confided in the reporter Dickie Martin, "Bobby has had several shots at the amateur championship and if the old dame who guides the destinies of golf champions is going to treat him like it did here, he will be among the missing next year. Bobby has ambitious plans for a business career, and the plans do not include any golf. I wouldn't be surprised, but what you have seen the last of us in golf championships. When Bobby quits, I will quit too."
American sportswriter Grantland Rice saw that Jones had that "one more try" look in his eyes when he went to play in the 1923 U.S. Open Championship contested at Inwood Country Club on Long Island in New York. Inwood was a great course remodeled by Herbert Strong to be narrow, difficult, and "severe on anything like wild play," which described Jones's practice rounds. After a third round 76, Jones found he was in the lead by three strokes over Bobby Cruickshank and four over Jock Hutchison.
That's precisely when Jones made the "fatal mistake of playing for a certain figure that was not Old Man Par." He thought he'd just play safe for a plausible winning score of three-over-par 75. Standing on the 18th tee with a three-stroke lead over Cruickshank, Jones figured he ought to keep his powder dry and not "shoot the works." Instead, he blew his three-wood over a lagoon guarding the front of the green sending his ball behind a pot bunker. He then chili-dipped his third into the bunker, blasted out and two-putted for a shocking six.
Keeler tried to console his comrade, saying, "Bob, I think you're the champion. Cruickshank will never catch you." The irate Jones knew better snapping back, "Well, I didn't finish like a champion. I finished like a yellow dog. I don't deserve to win." He was gifted a reprieve when his adversary made a fantastic birdie to tie Jones and force a playoff.
If Cruickshank was elated, Jones was equally relieved while admitting, "I'm glad Bobby tied me because I don't want to win any tournament with a six on the last hole. They'd only remember my terrible finish and nothing else. I'm glad to have another chance to prove I'm not that yellow."
In the next-day playoff both contestants were tied as they stood on the 18th tee. Cruickshank's drive was pulled sending his ball behind a tree so that he had to lay up. Jones had to decide whether to keep a safe pace and play short, or gamble and shoot the works. Jones never hesitated. He chose "no guts, no glory" when his shot cleared the lagoon and finished no more than six feet from the cup. He made four to win.
And what did Jones's mentor Maiden say to him after that? Nothing. He was dubbed the "Silent Scot" for good reason.
Tell us your favorite Bobby Jones story in the comment section