"Playing golf from a cart and playing golf on your feet are two totally different experiences," says course architect David McLay Kidd. "You can feel the slope. You're feeling the wind and the temperature and the softness of the surface. Just those things alone make a huge difference in a golf shot."
Some may proclaim golf to be a good walk spoiled; but in my estimation, a walking round of golf may only be spoiled by insufficient footwear. Here, I've spotlighted six pairs of shoes that will serve you well as you traverse the fairways on your own two feet.
FootJoy Premiere Series (Field)
At first glance, the latest model in FootJoy's Premiere Series might not strike you as an accommodating choice for walking 18 holes, but the shoe is deceptively comfortable—a byproduct of its OrthoLite EcoPlus FitBed; a firmer density cup around the heel; and a fully rounded toe, which provides the forefoot with plenty of space to stretch out. Unlike other dressier golf shoes, the Field ($199.99) is remarkably lightweight, which may be its greatest asset when walking the golf course. Three-time PGA Tour winner Max Homa certainly thinks so.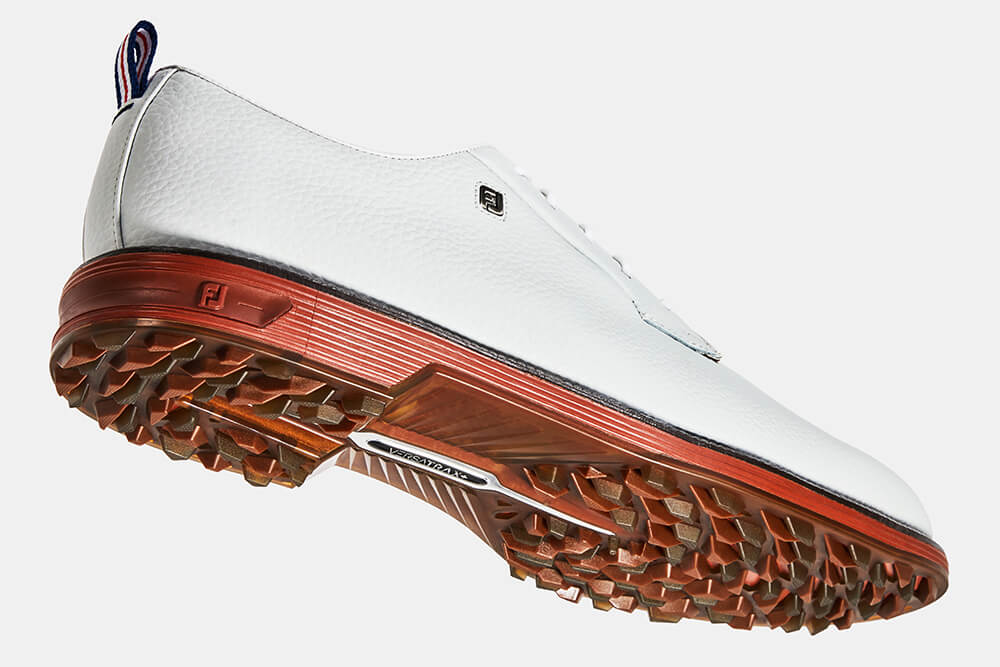 "We were just in Maui, which is one of the hardest walks of the year," Homa said back in February during a promotional shoot for the launch of the new model. "Four or five days of that walking, you want to make sure that [your shoes] are light enough so you don't feel like you're dragging. That's especially why I like the Field. They're really light and it doesn't feel like you're wearing a typical golf shoe when you're playing." FootJoy.com
Adidas ZG21 Motion Primegreen BOA Mid
The BOA Fit System is revolutionizing the golf shoe industry. Sure, there are plenty of purists out there who are likely to say, "I like my traditional laces just fine, thanks." Others may have tried shoes with the BOA system several years ago when the feature was brand new to golf, and if they weren't impressed, it's only because those introductory examples were rudimentary compared to today's efforts. This is all a long-winded way of saying that avid golfers who are looking for an excellent shoe to walk the course should strongly consider one equipped with the BOA Fit System—and the latest release from Adidas is leading the pack.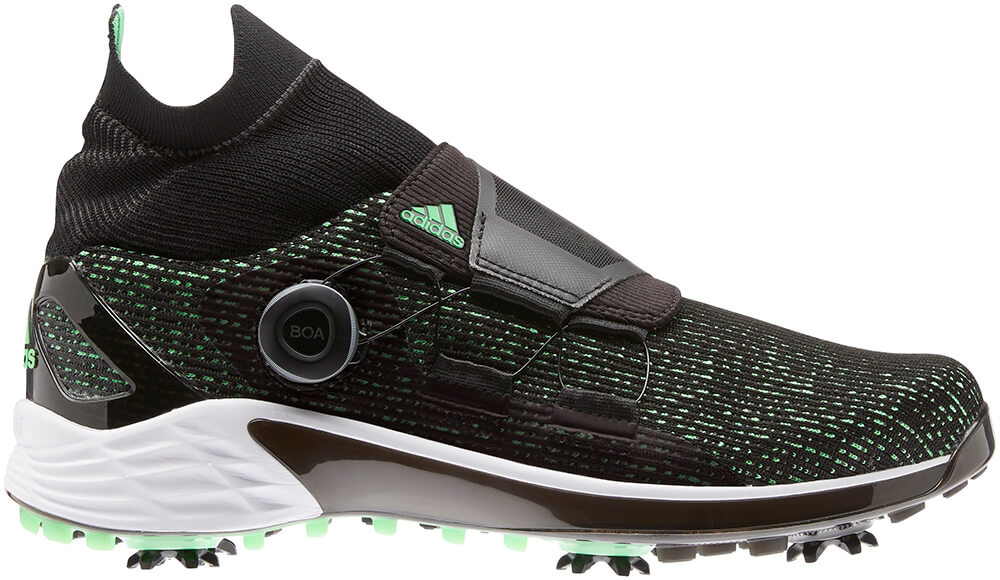 The ZG21 Motion Primegreen BOA Mid Golf Shoe ($230) features an outsole that's equipped with six Thintech spikes. They provide plenty of grip and stability through the swing. But it's the shoe's foot-wrapping upper (powered by the BOA system) that shines brightest, since it delivers an incredibly secure and comfortable fit without restricting the forefoot's movement in the toe box. Adidas.com
True Lux Sport
If you've ever worn a pair of True Linkswear's knit shoes—either the All Day Knit II or the Lux Knit—you know how comfortable they can be. These are shoes that are so comfy, you can easily forget you're wearing them. The trouble is, what those shoes offer in comfort they lack in rigidity to play a serious round of golf. The Tacoma, Wash.-based company recently solved that problem with the Lux Sport ($185), a shoe that features adaptive knit technology to deliver tour-level performance. "This is what most of our tour guys are lacing up right now," says Jason Moore, True Linkswear's CEO.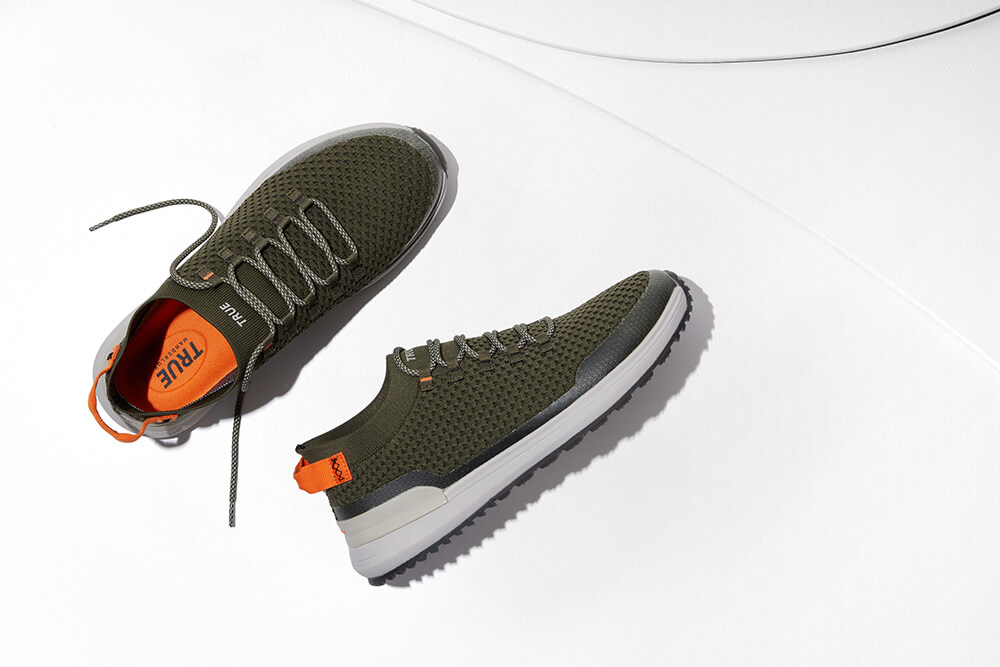 Weighing only 10.7 ounces, the Lux Sport is only 1.6 ounces heavier than the All Day Knit II, but what it gives up in added weight it takes back for being completely waterproof and for offering enough lateral support to satisfy the best golfers in the world—you know, guys who rely on their equipment to earn a living. "We wanted to take the knit comfort and just give it a little more stability, a little more support, and more rebound in the sole," says Moore. "This is the cream of the crop in our comfort lineup." Truelinkswear.com
Payntr X 001 F
British brand Payntr has its roots in cricket—the company was co-founded by ex-professional cricketer David Edward Paynter who aspired to create a running-style shoe that could withstand the stresses of the centuries-old sport. Paynter's partner, Mike Forsey, on the other hand, is an American golf footwear expert with more than 30 years of experience. Under Forsey's direction, the company recently jumped feet first into the golf footwear space and its introductory model, the X 001 F ($160), is as equally capable as it is comfortable—and it's very comfortable.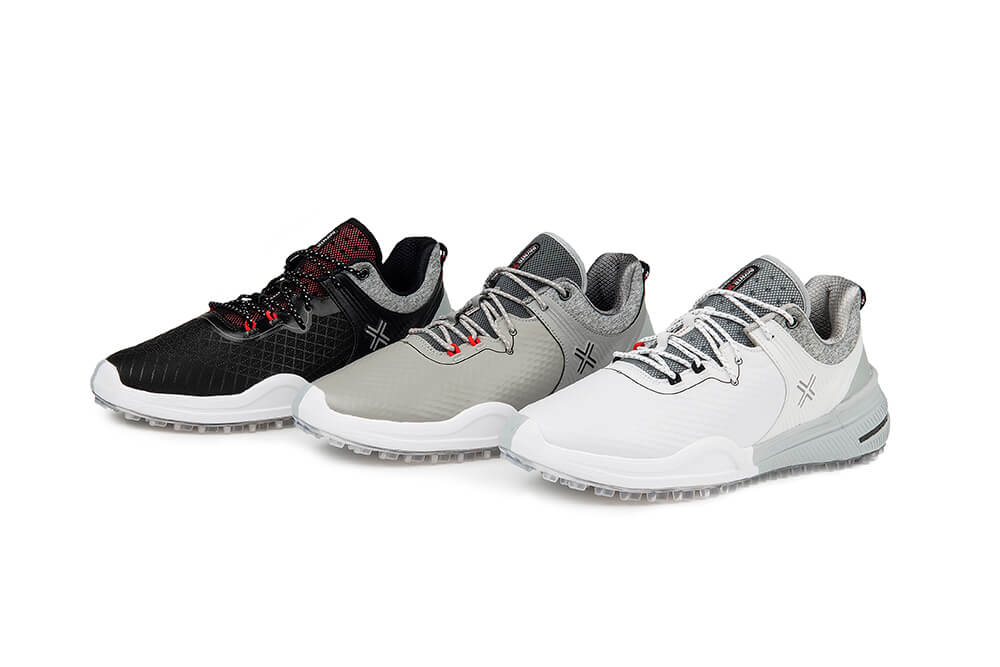 "Payntr Golf sees the golf shoe as golf equipment," says Forsey. "Your shoe has to give you support, energy return, comfort, and be waterproof and lightweight. We believe we achieved each of these things in the X 001 F." The shoe features a graphite power plate that allows golfers to achieve maximum energy return from their interaction with the ground during the swing. With that, the shoe also benefits from a 3D traction system that covers all three facets of movement during the golf swing: horizontal, vertical, and rotational. Most notably, all of the shoe's advanced tech is housed in a lightweight package that makes for easy walking rounds. Payntrgolf.com
Royal Albartross (The Driver)
When London-based Royal Albartross first debuted more than a decade ago, its classic brogues were eye-catching for their striking colorways and bold-patterned fabrics. But the shoes were heavy. Really heavy. A lot has changed in the past 10 years. Today, the brand has enthusiastically embraced the "athleisure" movement, and some of its footwear offerings, such as The Driver ($229), pay homage to traditional aesthetics—in this case, stylish European driving shoes.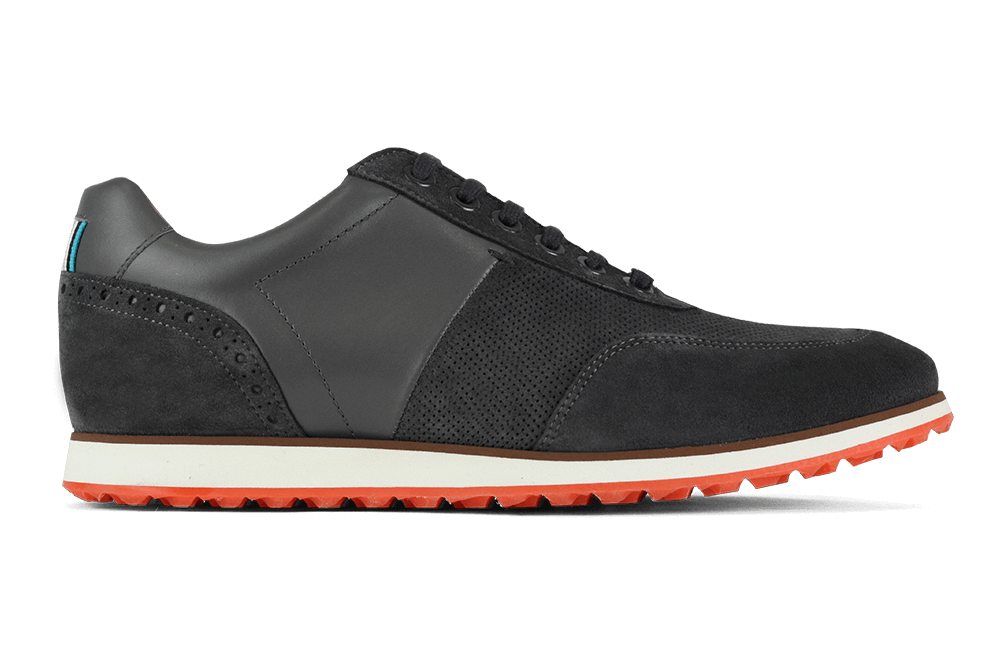 Crafted in Portugal, the laced sneaker is available in Italian calf leather or suede and boasts a generously padded ankle collar. Like other shoes on this list, The Driver benefits from a spacious toe-box, while its comfort foam insole provides cushioning and support during the walking motion. Overall, the shoe is lighter than it may look, it offers noticeable stability, and with its hybrid Apex sole, it blends in off the course. us.albartross.com
Ecco Biom C4
It's no surprise that Ecco makes this list. After all, the Danish company ushered in the spikeless, hybrid golf street shoe style back in 2010 when Fred Couples donned a pair during the first round of the Masters. Since then, the golf footwear industry has steadily evolved, producing ever more relaxed and comfortable shoes that can still perform admirably on the course.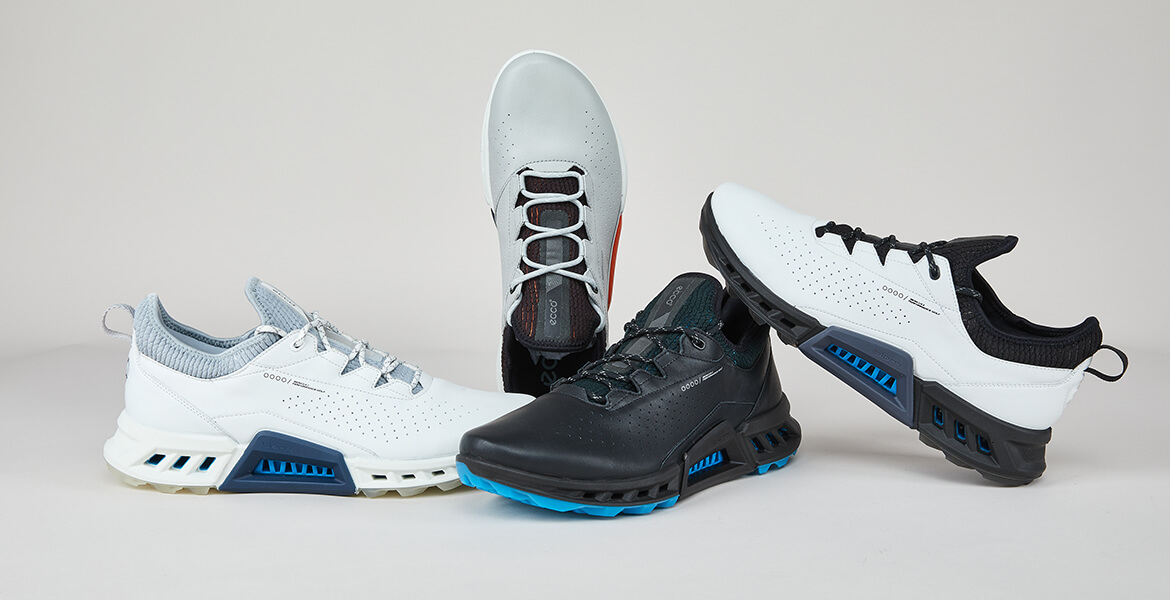 Ecco's latest foray in that space, the Biom C4 ($230), will launch in April and it prominently displays the fruits of the Danish company's recent partnership with Gore-Tex. In other words, every square inch of this sneaker-like golf shoe is 100-percent waterproof (as well as completely breathable). Those two aspects assure that a golfer's foot remains comfortable, and they alone validate this shoe as an excellent choice for a walking round. Yet, the shoe was also built on an improved last based on the natural shape and movement of the foot, while its low-to-the-ground sole structure offers enhanced ground responsiveness, stability, and added control. Golf.ecco.com
What are your favorite golf shoes for a walking round?