After early acclaim led to stinging criticism, course architect David McLay Kidd has gone back to his roots
David McLay Kidd had lost something. But he thought he might know where to find it. He took his design team to Bandon Dunes, the much-heralded links course he'd created a decade earlier at age 30 on the windswept Oregon coast. Something told him it was there, in plain sight. And if he could find it during that 2009 visit, it might change the arc of his career.
By then, Kidd's career was already well established. He'd grown up in a modest stone cottage on the 9th fairway of Glasgow Golf Club, where his father Jimmy served as head greenkeeper. Some of his earliest memories were of his dad riding home for lunch on an old Massey Ferguson tractor. Kidd spent his formative years working on the course with his father, and when Jimmy took over as golf courses' manager at Gleneagles, David and his best friend played on the old Prince's and Glendevon Courses there until they ran out of balls, at which point they'd hunt for more and play on.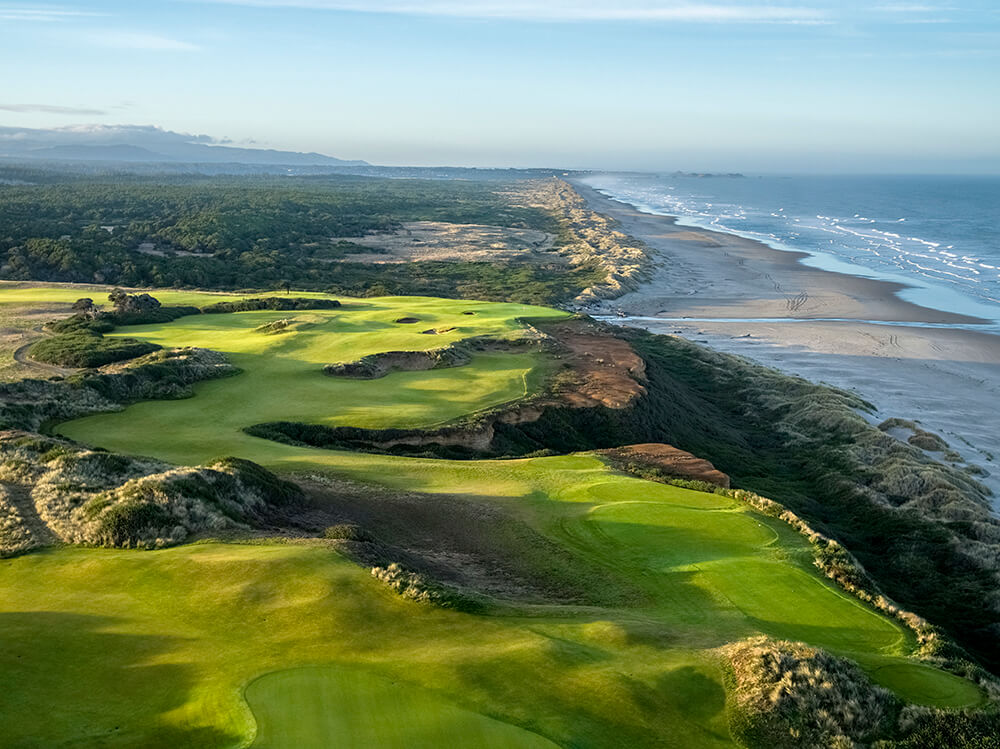 For a while, Kidd thought he might follow in his father's footsteps as a greenkeeper. But the more he was exposed to the finer aspects of course design, the more enamored with it he became.
"My dad and I would look at these old linen rollout maps—like pirate treasure maps," Kidd says. "I remember having those maps on the dining room table and my dad investigating them, and knowing that James Braid himself had been looking at the same map and envisioning how those holes would work. I absolutely loved that. And I thought, maybe I could do that. I don't have to be a fine artist to do it. I just have to be able to see the end image in my mind and then be able to build it."
He began figuring out how to do that by studying horticulture and landscape design at Writtle University College near London, then interning for Ron Kirby, a friend of his dad's who was on the Nicklaus Design team, and Ray Wilson at Southern Golf. They were building a course called Collingtree Park in Northampton, England.
"That was the real awakening of my golf course architectural interest," he says. "I saw how things could be dreamt up and implemented. I learned that golf course architecture wasn't so much architecture as sculpting. There was so much freewheeling in the field that plans were really nothing more than a starting point. So much of it was about interpretation in the field, and figuring out what the real constraints were, and then figuring out how this was all going to come together and look and what experience you were going to offer to the player.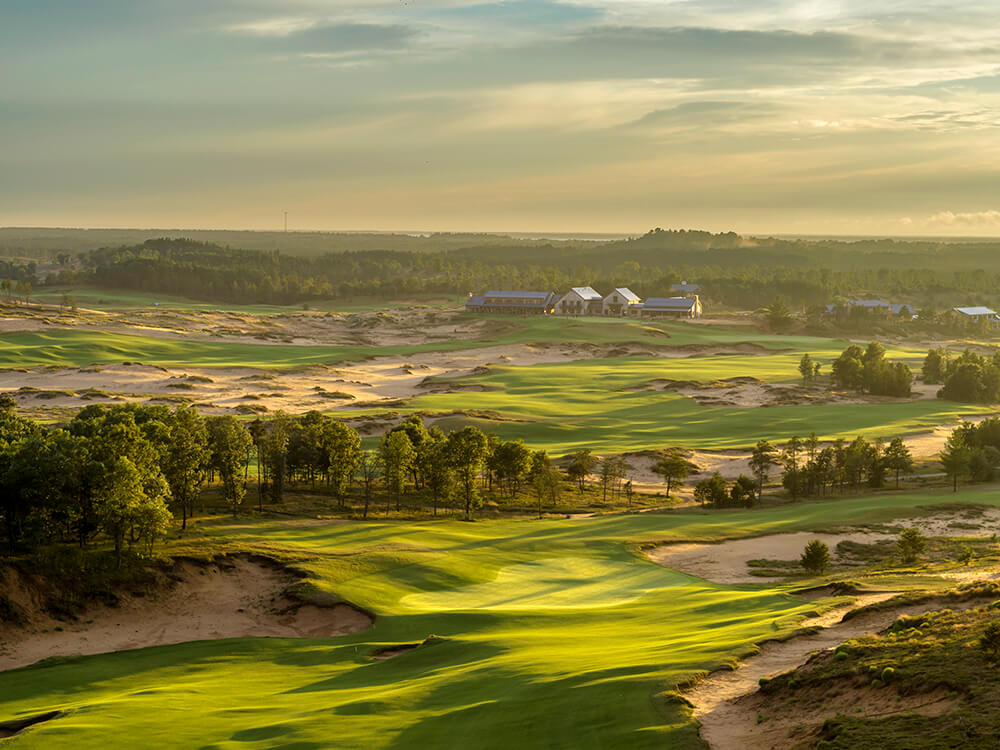 "I gravitated to this and thought, 'This is where I want to focus my attention—to see if I can make a career in building golf courses.' And I think, then and even now, I considered my path as one of a golf course builder rather than a golf course architect. I really wanted to build golf courses and I saw the architecture part as a necessity in order to be able to build what I wanted to build. If I was purely a builder, and some architect was going to come in on an occasional basis with a set of plans and a pair of shiny boots, that was going to make my building experience less than I wanted it to be. I wanted to be the guy driving the ship from the very beginning, from dreaming it up to actually building it in the field, all the way out to working with the greenkeeper, and presenting it at the end to the golfer as a complete experience."
In his early 20s, Kidd was hired by Gleneagles's parent company Guinness to help develop new properties. He traveled the world for them assessing sites, meeting with market analysts, master planners, architects, engineers, ecological consultants, and all the others involved in the development process. At age 26, he and Jimmy visited Bandon at the invitation of owner Mike Keiser; three years later, Bandon Dunes premiered.
In the wake of the widespread acclaim heaped on his work at Bandon Dunes, Kidd created DMK Golf Design and his phone rang a lot. Over the next 10 years, he signed his name to designs all around the world, including England's Queenwood Golf Club, Nanea in Hawaii, The Montagu Course at Fancourt in South Africa, TPC Stonebrae near San Francisco, Tetherow in his now-hometown of Bend, Ore., The Castle Course in St. Andrews, and more. The Castle Course, which Jimmy notes was sculpted from "a flat, featureless barley field," drew a lot of criticism—in particular for the severe undulations on some of its greens. The criticism stung, but it made Kidd think.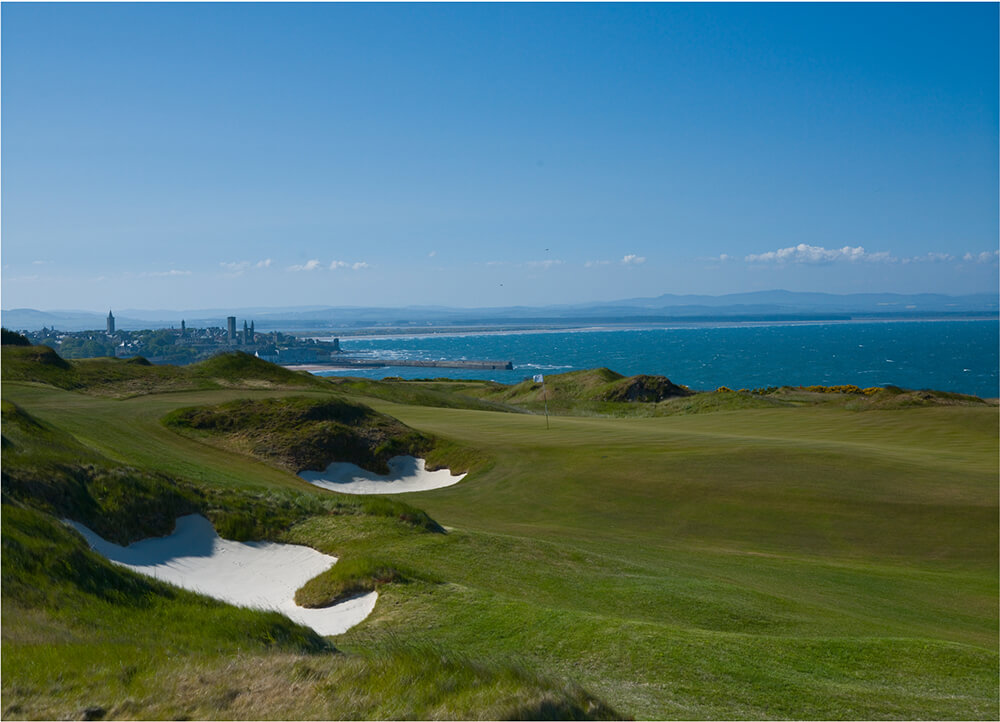 "I'm 30 years old. I have a huge entrée into the golf industry. I get offered all sorts of projects. Developers come to me with, effectively, real-estate-based projects where golf is being used as the catalyst to drive other profit centers. Those developers are saying, 'Media coverage is the most important thing to me, how do I get the most amount of press?' And I'm being told by the golf media that the rankings are all-important.
"The whole resistance to scoring, and defense of par, and all of this kind of stuff starts to play into the mix. They needed to be highly defensive against an attacking player, they needed to be penal. And I got seduced by that and I built two or three courses that did indeed win those awards and did indeed achieve those exact things that I was being told to deliver. But it became obvious to me that the reaction the player had to a course like Tetherow was very different than the reaction a player had at Bandon Dunes—even though the courses are only 160 miles apart.
"I heard that player say, 'The course is absolutely beautiful and I can see how appealing it is to a really, really good golfer. But I'm an average guy. I'm trying to get into the low 80s and I just shot 100 and lost six balls and felt humiliated.' I heard this and thought, that is completely counter to what I'm about. So, I met with my small team and said, let's go to Bandon Dunes. We'll go there for a week, play golf, and every evening we'll sit and deconstruct each of the golf courses. I wanted to find out why those golf courses were so successful. What did I do so right at 30 that I feel like I'm getting so wrong at 40?"
He found the answer at Bandon that week. His former (and future) client, Keiser, took note.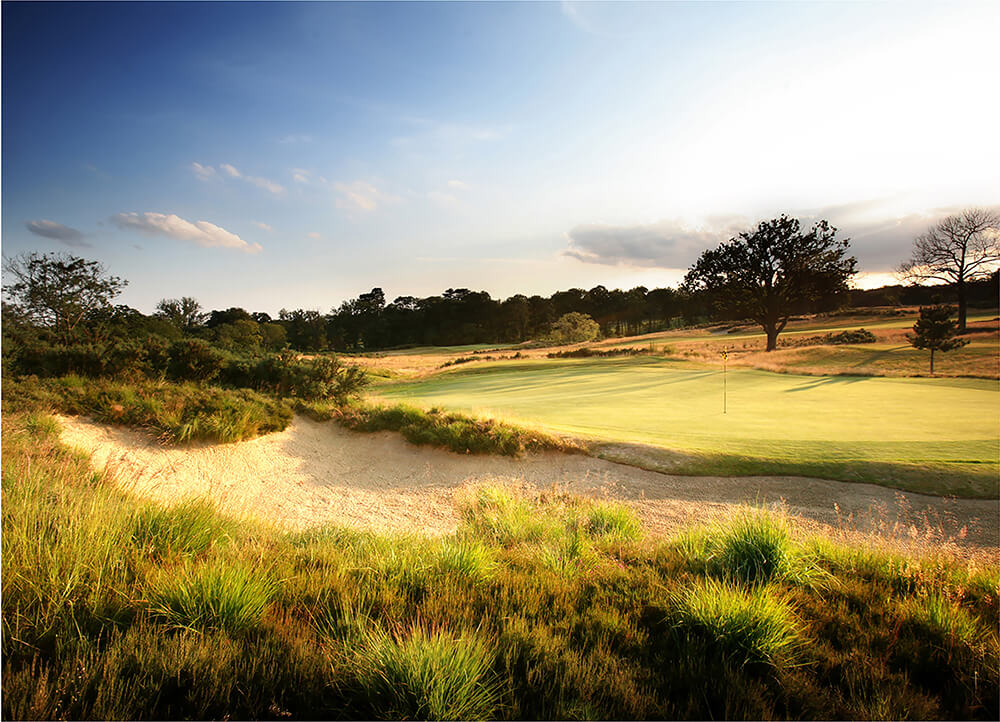 "Most architects wouldn't say, 'There was a period where I was designing too-tough golf courses, and I had fun but no one liked them,'" says Keiser. "And that's where David was with the St. Andrews [Castle] course and probably some others. That was David at his worst. When he came back to Bandon, he said, 'Okay, what's gone wrong?' And I'm not sure what prompted him to ask what's gone wrong. But I know he's told me that when he went to Bandon, he said, 'Aha, this is what I used to do. I used to build fun.'"
Kidd and his team looked at everything that week, from sight lines off the tees to playing options for both accomplished and less accomplished players—every tiny detail right down to heights of cut. "We broke those golf courses apart," he says. "We didn't look at them from 10,000 feet, we looked at them at ground level. And we wrote everything down and we said, 'These are the things that make Bandon Dunes successful.' Which of these things are we currently doing? Very few of them."
What Kidd learned on that research junket did lead to a turning point in his career. You can see the results in his subsequent work at courses like Gamble Sands in the middle of Washington State and the Mammoth Dunes course at Sand Valley in central Wisconsin, his second design for the Keiser family. Visiting golfers find super-wide fairways, huge greens, few anxiety-producing moments, and even fewer opportunities to lose balls. In short, a species of course that's as fun for the average golfer to play as it is for the low-handicapper to take on.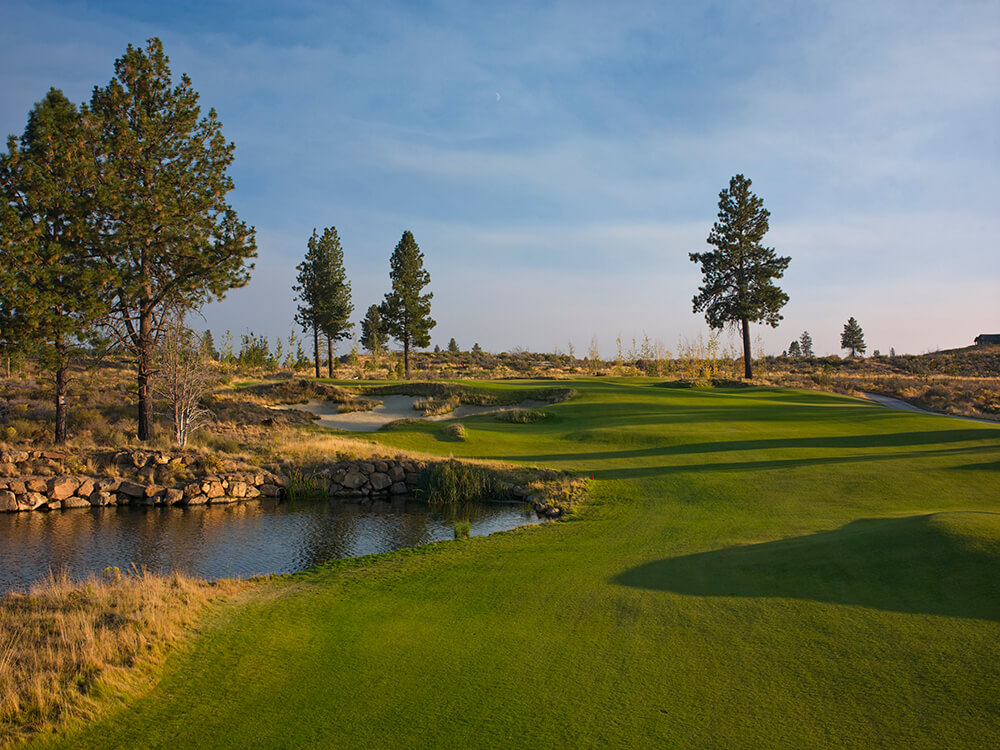 "Playability and challenge are not the scales of justice," Kidd says. "They are not connected. You can create an extremely playable golf course that is still very challenging. Point in fact, did Bandon Dunes offer a very challenging venue for last year's U.S. Amateur? I think everybody would agree that it was a wonderful spectacle to watch the best amateurs on earth trying to figure out how to score and beat one another around that golf course. And yet, the very next day after it was over, the average Joe, from his average job, with his average golf swing, went out there and had a fun and playable experience. That's what golf architecture should be about."