Back on the LPGA after having her first child, the new mother talks about balancing parenting with competing, serving on the LPGA Board of Directors, and what to visit in her native Hawaii
You played in the LPGA's Tournament of Champions after some time off. How was that experience and what's on your upcoming schedule?
It was great to start the year off with an event like that—seeing a lot of my golf family in a casual setting with celebrities and athletes, getting the competitive juices flowing again. My playing schedule will be somewhat fluid based on my family, state of my game, and where events fall on the calendar.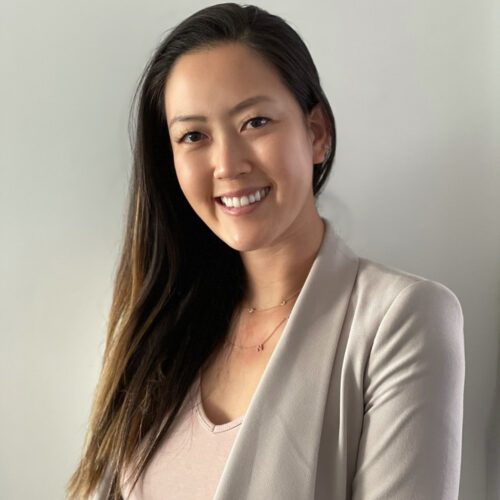 How did becoming a mother change your outlook on life?
It has changed everything, but mostly priorities. From a golf perspective, the reality is before my daughter my priorities were centered on how to play the best golf and contend to win championships: Many times, my mood would be dictated by whether I played well or played poorly. With Kenna? My number-one job is to be a mother, a role model, and a good example to her. It's certainly shifted my entire mindset, and I wouldn't have it any other way!
You're currently a member of the LPGA Board of Directors. What is the thing you most want to address?
While closing the pay equity gap will always be a driving force for our group, we know that will be a long road with many milestones along the way. I wouldn't say there is one main issue. I've been lucky to be part of the LPGA for 15 years and feel like I can contribute different points of view for what players at different stages of their careers prioritize as important.
What was your inspiration for the #HOODIEFORGOLF campaign?
I've been amazed by the support and what this campaign represents—for the LPGA and our commitment to increase diversity in golf. We wanted to create something easy to access that would make a statement. The hoodie is all-inclusive, worn by men and women of all ages, races, and backgrounds. We want golf to be inclusive and to increase access to the game, and I'm proud that we've raised more than $350,000 towards charities helping change the face of our sport. It's amazing to see fellow athletes and others get behind the message, and who knew those guys would look good in tie-dye?
View this post on Instagram
What does someone visiting your home state of Hawaii need to have on their itinerary?
Quick hitters here. You have to get poke from Fresh Catch, hike the Lanikai Pillbox Trail, get Malasadas from Leonard's, do a snorkel tour in Lanai, and a volcano tour on the Big Island. Hawaii is the absolute best and it's got something for everyone!
You have an Instagram account dedicated to your passion as a chef and foodie. What's your specialty?
I make a mean S'mores Pizookie (Pizza Cookie) and can throw together some delicious Korean Spicy Rice Cakes.
What does the next stage of your life look like?
I want to continue to be active in the golf community and use my platform to drive the sport forward. I'm involved in several businesses from an entrepreneurial standpoint, and I've loved investing in companies where I'm passionate about their vision, product, and the people behind it. On the media side, I've loved being a part of broadcast teams with Golf Channel, CBS, and with The Match on TNT. I don't think it will ever be a full-time role, but I do enjoy the challenge of trying to relay my knowledge from a player's perspective to the audience.