As the acknowledged "Home of Golf," Scotland has a long and proud history with the game, and especially in regard to the courses on which the game is played. The Old Course in St. Andrews is the most famous course in the world, in part because of its age and history. Old, it most certainly is. The same can be said for many of Scotland's other most-revered courses, including its other Open rota sites at Carnoustie, Royal Troon, and Muirfield. These famed courses date back more than 100 years, and in that time, they've earned praise from all comers.
But Scotland hasn't been resting on its laurels. Over the past three decades, it has seen more than a dozen spectacular new courses debut—courses that vie with the country's best and attract visiting golfers like thirsty men to whisky.
That said, the attributes that constitute a "modern" course in Scotland are a bit different from the ones that might characterize such a design in America or other parts of the world—largely because so many of them are links courses that honor and include traditional links features. For the designers of these courses, the job is not so much to reimagine what a golf course might be as to apply, in a reimagined way, the tried-and-true aspects of Scottish course design to new geographies and a new era. Maybe the fairways are bit wider, maybe the greens larger or more undulating, but the core tenets of what constitutes a great Scottish links still present themselves in the form of pot bunkers, tall fescue grasses, strategic land shapes, serpentine burns, etc.
Here's a list of what I consider to be the 10 best modern courses in Scotland. All but the first one mentioned are links courses. In my view, all are deserving of mention in any discussion of Scotland's best golf courses, old or new.
The Tom Weiskopf and Jay Morrish-designed parkland course at Loch Lomond, just west of Glasgow, has been a world-top-100 course since the day it opened for play. Set on the banks of one of Scotland's most famous lochs and routed around stately Rossdhu House, the course at this very exclusive private club serves up a flood of stunning holes, each seemingly trying to outdo the other. For many years, it hosted the then-European Tour's Scottish Open, where the list of winners included Lee Westwood, Colin Montgomerie, Ernie Els, and others. The 2000 Solheim Cup, won by the European team, was also staged here. The course that the game's best competed on, and that the club's members and fortunate guests enjoy today, is one that Weiskopf called "his lasting memorial to golf." (Ironically, Weiskopf nearly died there one morning after being caught in quicksand when exploring the terrain prior to construction.) Your round, should you be fortunate enough to play Loch Lomond, will be made memorable not just by the omnipresent strategic decisions you'll need to make (such as at the drivable par-four 14th), or by the beauty of the white-sand bunkers and cleverly designed greens, but by the flora and fauna of its idyllic environment and the luxurious appointments of its locker rooms and other Rossdhu House members areas. A day at Loch Lomond is one of golf's most coveted. It is singular in the experience it offers to those lucky enough to visit.
Thanks Loch Lomond Golf Club for the reminder that its World Photography day. It's been 14 years since my last visit to Loch Lomond these are just a few pics from that visit. #LoveGolf #golfArt #LochLomond #Worldphotographyday pic.twitter.com/knG1DnHTc7

— Kevin Patrick Murray (@kevinmurraygolf) August 20, 2020
When the Open Championship returned to St. Andrews in 2000, much of the attention was on Tiger Woods, who just weeks earlier had romped to a 15-stroke victory in the U.S. Open. But it's safe to say that there was almost as much interest in the new Mark Parsinen-developed links course that was being unveiled that same month just south of St. Andrews in the village of Kingsbarns. Golf had been played in Kingsbarns since the late 1700s, but course architect Kyle Phillips's creation was brand new—a much-whispered about links that had been brilliantly sculpted with equal parts genius and bulldozer out of flat farmland overlooking the North Sea. The result was a pure links that looked like it had been there for 200 years. Today, visitors rave about the beauty of its routing and the challenges presented by its holes. Several holes play right along the sea, including the sweeping par fives at holes 3 and 12, and at the pesky par-three 15th. There's not a weak hole anywhere, and the scenery is as memorable as the golf. It's an expensive tee time, but worth every quid.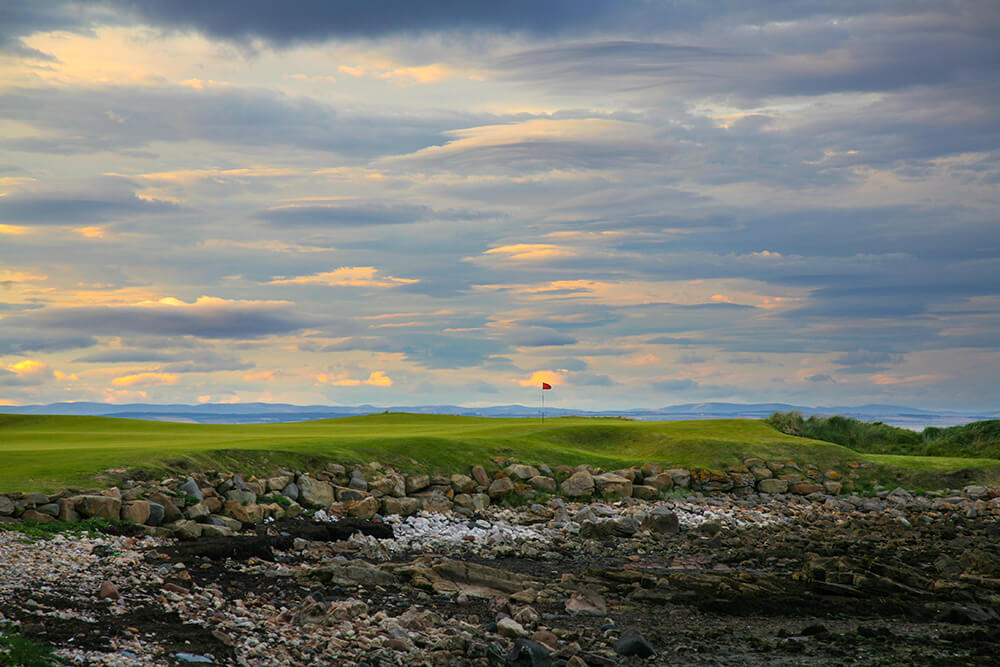 Mark Parsinen was at it again several years later near Inverness, on the shore of the Moray Firth, this time co-designing what was envisioned to be another destination course with Gil Hanse. And a destination, it is. Now a member of the Cabot family of golf properties, Castle Stuart Golf Links at Cabot Highlands gives today's players everything they could want from a modern links: room off the tee; challenging approach shots to imaginative, well-guarded greens; excellent playing conditions; and views of the sea (and the eponymous castle itself) that will forever be etched in your memory. Tom Doak is creating a second course at Castle Stuart, slated to open in 2024, which will make it even more of a links lover's destination.
Shifting to Scotland's southwest coast, Kyle Phillips's second modern Scottish links is the course he created at Dundonald, which sits just across the railroad tracks from Western Gailes. For a while, it served as the winter playground for members of Loch Lomond, but today everyone can—and absolutely should—play it. I've long thought Dundonald to be Scotland's most underappreciated course, since there's not a bad hole to be found and every one presents a memorable and enjoyable test (the devilish par-three 11th with its tabletop green being a personal favorite of mine). Dundonald is a big course—a true championship track. It has hosted Final Open Qualifying, the Scottish Open and Women's Scottish Open, and many other prestigious events—testament to the challenges it presents. In 2021, a village of luxurious lodges, a grand clubhouse, and other five-star facilities were added to the property, making Dundonald the perfect place to both stay and play anytime you're in Ayrshire.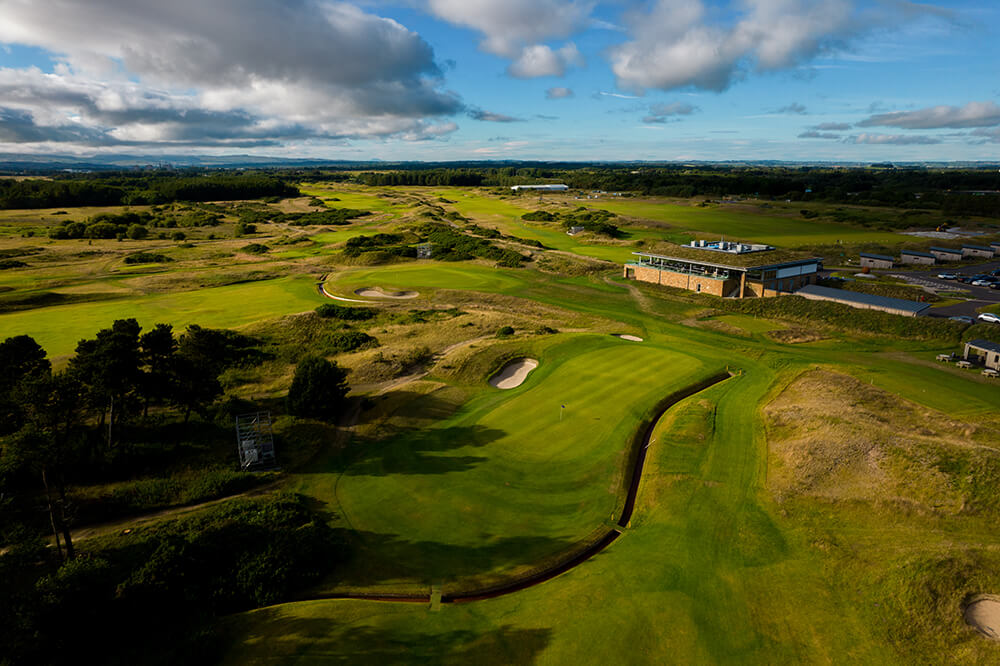 There's no shortage of stellar golf in East Lothian, southeast of Edinburgh. There, you'll find Muirfield, North Berwick, Gullane, Dunbar, and a host of other outstanding local courses. In 2008, the private Renaissance Club joined their ranks with a Tom Doak-designed links-style course carved out of a forest of pines and routed amongst a series of ancient stone walls. It quickly became a bucket-list course for any visitor to the area who could finagle his or her way on. After obtaining a parcel of land from neighboring Muirfield that allowed it to add new holes along the edge of the sea, a strong course became even stronger. The clifftop 9th and 10th holes are listed among the area's best and most scenic, and Doak's green and greensite designs show his brilliance on just about every hole. These undulating greens will test your putting skill, for sure, but I guarantee you'll enjoy the challenge.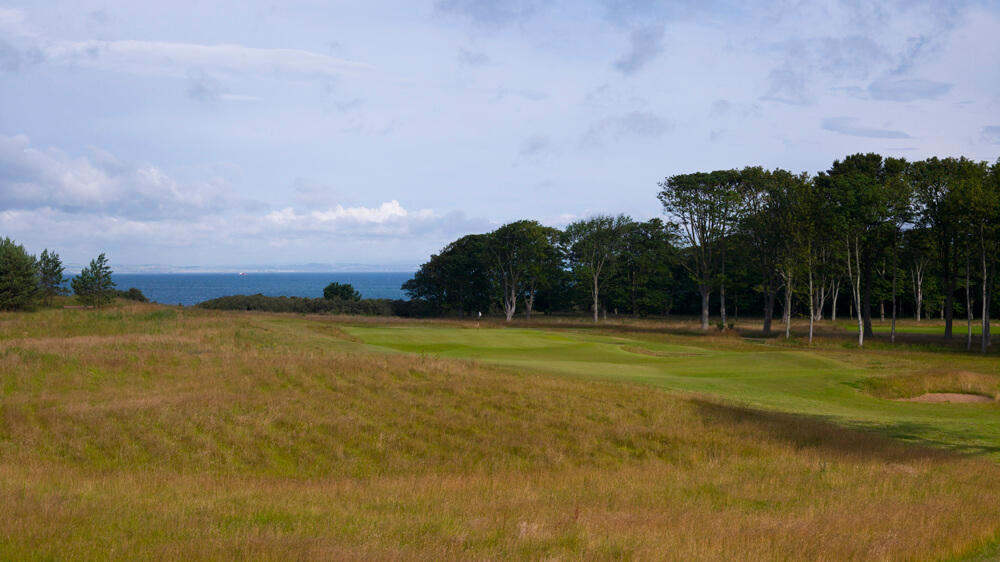 The Castle Course also opened for play in 2008—on a stretch of coastline just south of St. Andrews offering jaw-dropping views across St. Andrews Bay all the way to Carnoustie. The seventh and most recent addition to the St. Andrews Links portfolio of courses, this David McLay Kidd design took some heat early on for the severity of a few of its greens. But those have been softened, and the routing and hole designs were winners from the word go. As at Kingsbarns, the Kinkell Braes farmland upon which Kidd worked his magic was flat and featureless at first. But today, there are landforms and elevation changes galore. The 17th hole, a clifftop do-or-die par three playing over a corner of the bay, is unforgettable. And when you're done playing, there's no better 19th hole in Scotland than the course's Rock & Spindle restaurant, with its expansive deck overlooking the bay.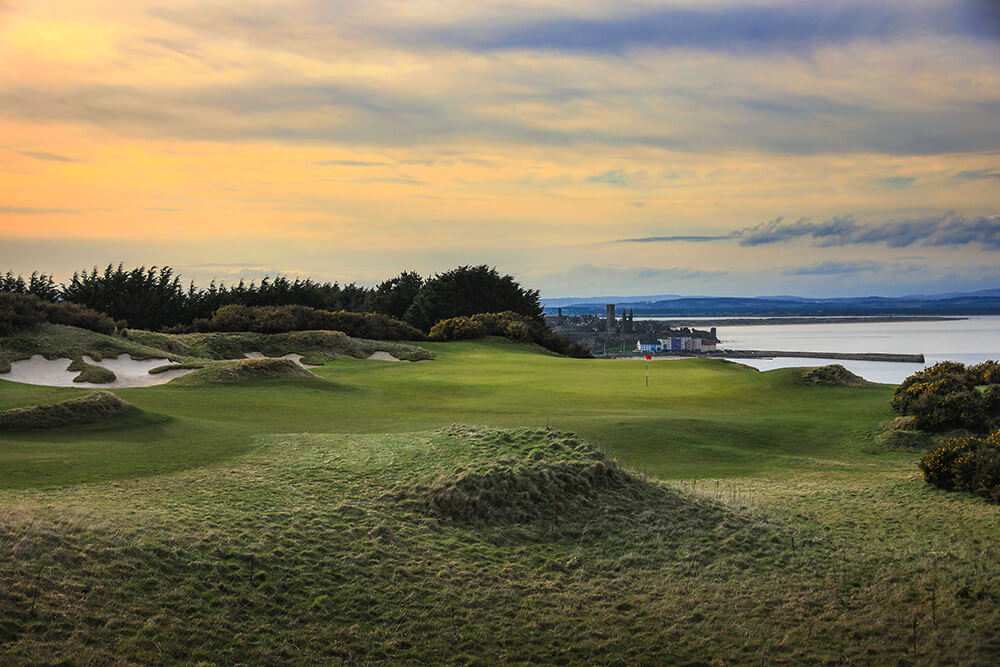 Ask anyone who has played Trump International Golf Links outside Aberdeen what they remember most about the experience and you're likely to hear them say, "The dunes." The course is routed betwixt and between some truly massive dunes along the Aberdeenshire coast—dunes that designer Martin Hawtree put to excellent use, sometimes as locations for elevated tees, sometimes to pinch fairways, sometimes to tuck greens. It can be an unforgiving course if it's windy or you're wild off the tee, but the views you'll have of the sea from some of those tees—like the back tee at the spectacular par-four 14th—will stay with you forever. You have five sets of tees to choose from, ranging from a little over 5,200 yards to more than 7,400. Choose wisely. The closing hole, a par five featuring no less than 18 bunkers, gets praise and condemnation, but it's a fitting conclusion to a course that just never lets up.
Ardfin (Isle of Jura)
Probably the least-known course on my list, Ardfin may also be the most unlikely. For who would ever have imagined that a course of this caliber, a course requiring this much investment and energy to create, would ever have been brought to life on an island as remote as Jura? Situated just off Scotland's southwest coast in the Inner Hebrides, Jura is home to more Scottish deer and sheep than people, but its links golf course rivals any in the land. At Ardfin, you play along the edges of cliffs, down along the shoreline, and everywhere in between, with strategically placed bunkers, stone walls, and steep drop-offs to contend with at every turn. There are forced carries, burns, and wide swaths of gorse waiting to gobble balls up, too. But if you play things smart, you'll find it to be a fair and eminently scorable course (if the wind isn't howling). To play Ardfin, you'll have to stay in one of its five-star rooms, or rent Jura House to share with friends. But between the course and all the other diversions on offer at this remote and stunningly beautiful place, you'll be glad you made the voyage.
View this post on Instagram
The world has Scottish golf writer Malcolm Campbell to thank for the existence of Scotland's newest links sensation, Dumbarnie. On one of his daily walks along the shore of the East Neuk of Fife, Campbell spotted untold acres of prime linksland, and later enlisted a friend, golf architect Clive Clark, not only to design the course but help find investors for it. The result is a mind-blowing experience that offers panoramic views of the Firth of Forth on almost every hole, along with a panoply of risk/reward opportunities that make it a ton of fun to play. Dumbarnie offers a first-class experience; at the tee of the 1st hole, a sweeping downhill par four, you'll be offered a wee dram. Drink it, and prepare yourself for something truly special. Dumbarnie's location just 20 minutes from St. Andrews has earned it a spot on the itineraries of every discriminating golfer visiting the area. But truth be told, even if it were located in a far more remote place, it would be worth traveling to play.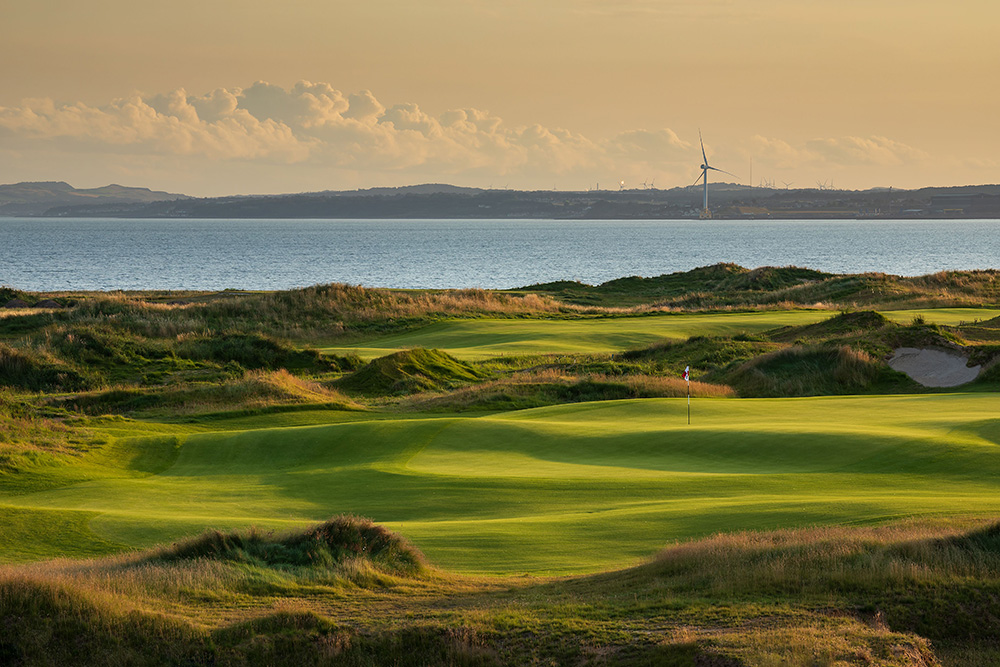 I'm putting Machrihanish Dunes last on my list of Scotland's best modern courses not because it's my least favorite, but because it's a modern course only by virtue of its birthdate in 2009. David McLay Kidd's design here at the tip of the Mull of Kintyre is a throwback to an age when courses were not so much created as discovered, just as next-door neighbor Machrihanish Golf Club was by Old Tom Morris. At Mach Dunes, environmental restrictions meant that Kidd could identify tees and green sites and shape them a bit, but very little was done elsewhere. The land on which the course sits today has shorter grass than when Kidd arrived, and some wildly entertaining greens, but otherwise it's much as he found it—something that has (rightly, in my mind) earned it the label of "the world's most natural golf course." There are blind shots, big dunes, forced carries, and an occasional long walk from green to tee. But the overall experience is a wholly exhilarating one, and one that will give you a good idea of what it was like to play golf in Scotland back in Old Tom's day.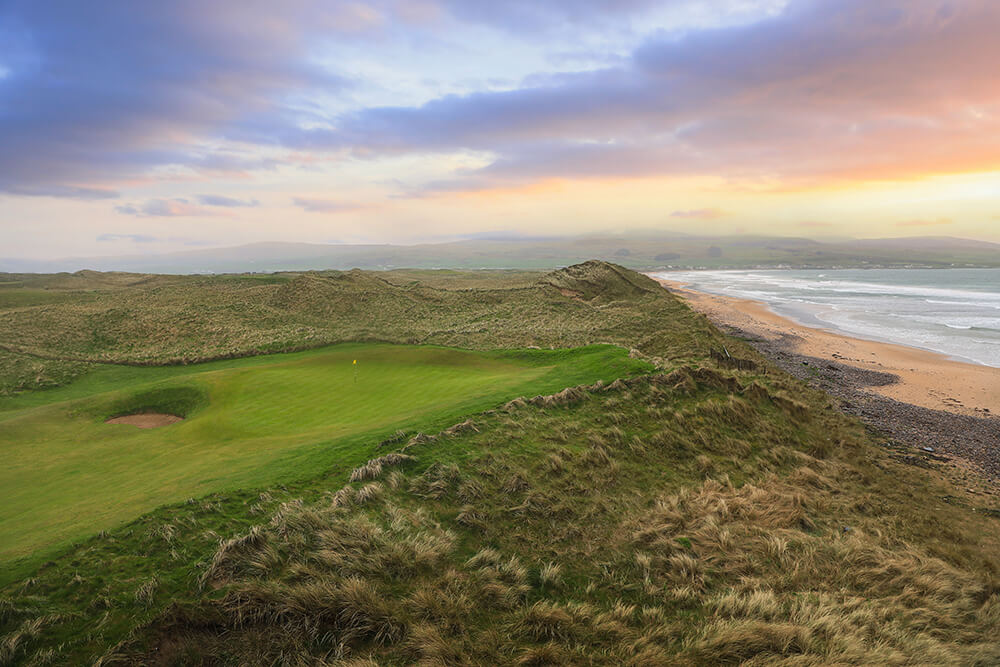 What is your favorite modern golf course in Scotland?