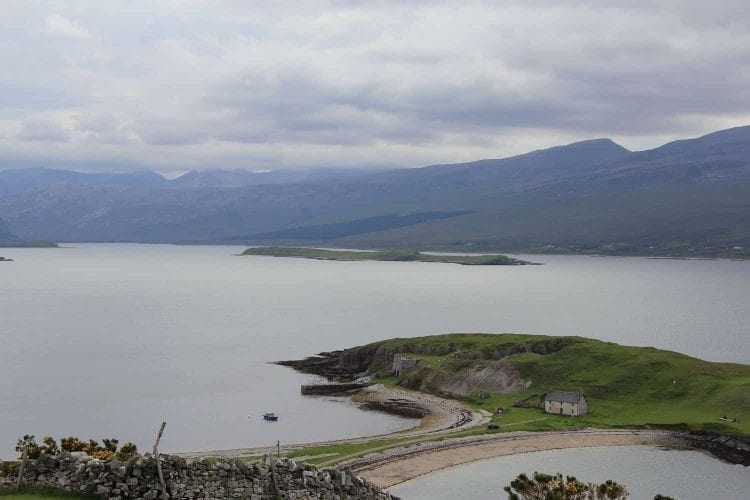 Scotland's North Coast 500 is the anti-tour-bus golf trip. The 500-mile route takes you through some of Scotland's most rural stretches of coastline and past some of its most beautiful golf courses.
The drive begins and ends in Inverness, Scotland which is considered the base of the Scottish Highlands. The circular route can be driven in either direction, but I started up the east coast before finishing down the west coast with its dramatic views and expansive beaches. I wouldn't recommend doing it any other way.
The map below roughly shows my route and the red balloons mark overnight stops while the green golfers mark courses played. The map is interactive, so expand it, zoom in, and explore the small towns and villages along the way!
Throughout the trip I wrote daily posts describing the journey, courses, and sites. Each post is linked below the map, and I highly suggest you start at Day 1 and experience the journey through Day 6!
The Daily Posts:
North Coast 500 Day 1: Edinburgh to Dornoch
North Coast 500 Day 2: Dornoch to Brora
North Coast 500 Day 3: Brora to Wick
North Coast 500 Day 4: Wick to Durness
North Coast 500 Day 5: Durness to Gairloch
North Coast 500 Day 6: Gairloch to Inverness
As you will have read in the daily posts, the scenery, golf, and stops along the drive made for an unforgettable week in the Scottish Highlands. To read even more about the North Coast 500, look ahead to July LINKSdigital and the Fall Issue of LINKS Magazine, both of which will contain features about the trip.
______________
Have you played golf in Scotland? If so, let us know your favorite courses in the comments below!