On the Big Island's most spectacular oceanside property, new residences are rising on one of Hawaii's last remaining beachfront opportunities
Imagine having your pick of oceanfront property on the Big Island of Hawaii. And imagine having this opportunity before the island was developed. That's exactly what Laurance Rockefeller had in the 1960s when much of this tropical paradise was still available. In search of the world's finest beaches to build a resort, Rockefeller set his sights on a stunning slice of the Kohala Coast, where two white-sand beaches converge and the land rises quickly from the beach toward the island's tallest peak.
"No question, this is the most spectacular oceanfront property in Hawaii," says Kevin Hayes, president of West Point Investments, which is renovating and developing the properties where Rockefeller built what was then the most expensive hotel in the world. "This is the last property of its kind in Hawaii, absolute oceanfront on the island's best beach and with the amenities of two fabled resorts—the Mauna Kea and Hapuna Beach."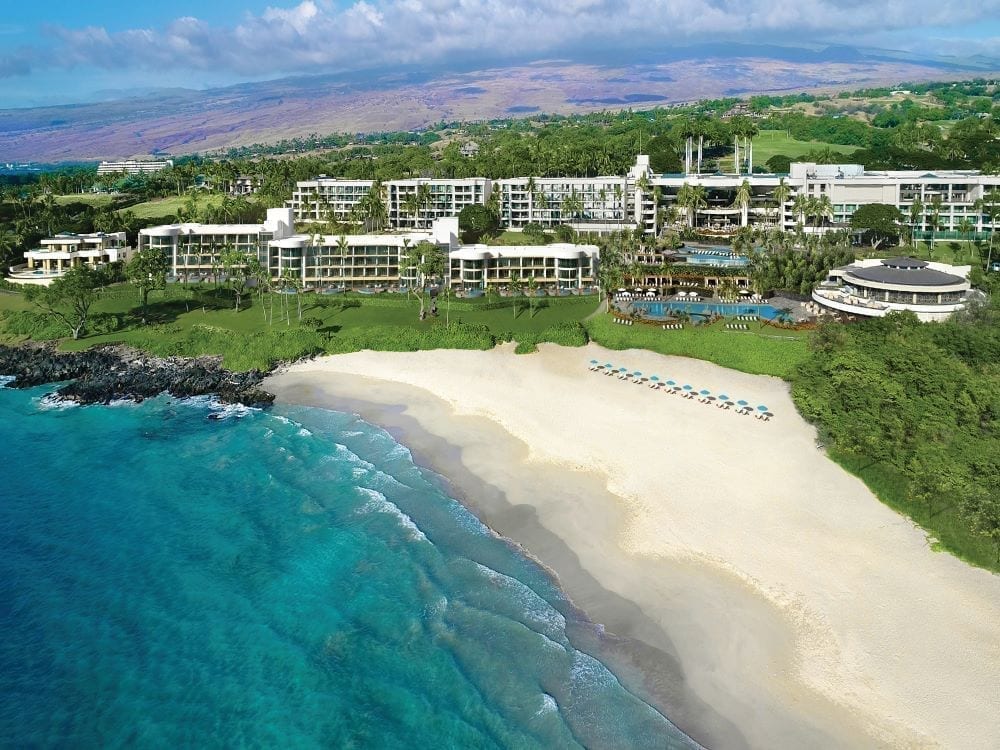 The renovated Westin Hapuna Beach Hotel debuted in 2018. The beachfront building originally was home to 100-plus rooms of the resort hotel. This landmark is being transformed into the Hapuna Beach Residences, a collection of 68 homes all along the waterfront. Two- to four-bedroom residences start at $3.3 million, rising up to $9 million.
Upslope at Hapuna is a collection of new homesites in the first phase of Hapuna Estates, all on the Arnold Palmer golf course (one of two courses on the property). This gated community of $4-$6 million single-family homes has three models and a clubhouse under construction. The homes will come to market in mid-2021; custom homesites begin at $798,000.
This is a magical setting for golf and Rockefeller knew it. When he decided to build his resort here, he turned to Robert Trent Jones Sr. who surveyed the land alongside Rockefeller and told him, "If you allow me to build a golf course here, this'll be the most beautiful in the world."
The signature hole is Mauna Kea's iconic No. 3, made famous when Arnold Palmer, Jack Nicklaus, and Gary Player christened the course in a Skins match on national TV. Only Palmer carried the 170 yards over the ocean to reach the green. It was a moment as enchanting as the rarified views now being offered on the Big Island's last beachfront offerings.