This former cattle ranch in the Valley of the Sun is proving country clubs can flourish by offering amenities, programming, and service that appeal to all generations
Opened in the late 1990s on a knoll near the McDowell Mountains, The Country Club at DC Ranch, in Scottsdale, Ariz., sits on land that a century ago was part of a working cattle ranch. At its peak, DC Ranch stretched for 43,000 acres and employed cowboys tending to 4,000 head of cattle. Today, it still has a rustic look and feel, captured primarily in the Club's heralded, 45,000-square-foot Ranch Hacienda Clubhouse, which lends a welcome sense of history to a modern city like Scottsdale.
Key to its success, the Club focuses on both the current and future generations. "We are a club who cares," says Melanie Halpert, Director of Membership and Marketing. "People are looking for the whole package in their country club. They are truly looking for a connection. Our team, along with the members who join, make that possible."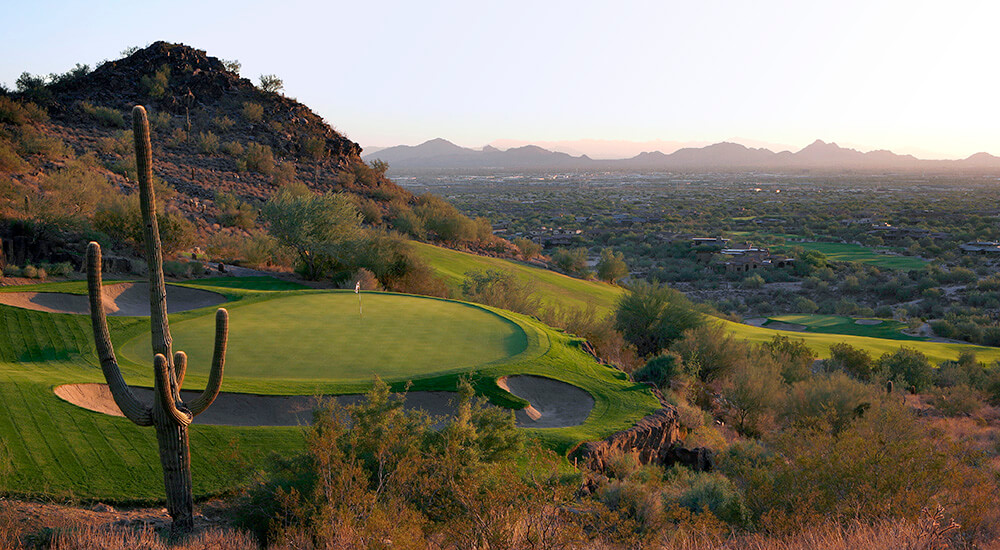 The longevity of the staff speaks volumes about the commitment to keeping members happy and engaged. Though the Club is barely two decades old, many of the staff have been on board for nearly the entire run.
Continual improvements and renovations keep the facilities fresh and attuned to the desires of members. Open year-round, the Club offers a full summer camp for kids and an extensive calendar of social events and activities for adults. To encourage participation from all ages, the Club closes its driving range two afternoons a week and transforms it into a nine-hole, par 3 course. It's been a huge hit, a fun (and fast) golf experience allowing golfers of every skill level to share in the pure joy of the game.
There is serious golf to be played here, too. Redesigned by Tom Lehman and John Fought in 2002, the 18-hole course offers memorable views of the Valley of the Sun and climbs dramatically into the mountains on the back nine. Challenge is found in the course's length, deep bunkers, and subtly breaking greens. There are 400 golf members, but because the club is a diverse mix of retired and working members, it is always easy to get a tee time.
The Country Club at DC Ranch has come a long way. Without forgoing its rich history it has successfully forged a fresh way to keep country club life fun and engaging.