One of a number of charmers in England's southwest corner, Trevose provides an extra bit of magic
Look up the counties of Devon and Cornwall, and if you have never explored this largely rural, very scenic, and quieter-paced corner of southwest England before, you are in for a treat.
Devon's two most celebrated golf experiences are undoubtedly Saunton and Royal North Devon (aka Westward Ho!). In terms of character, they are the proverbial chalk and cheese. If you are enthralled by England's Open Championship venues, you'll relish Saunton, where the level and nature of the challenge is arguably comparable. By contrast, Westward Ho! is a quirky, museum-piece of a links—indeed, the oldest in England—where players must confront a unique variety of hazards.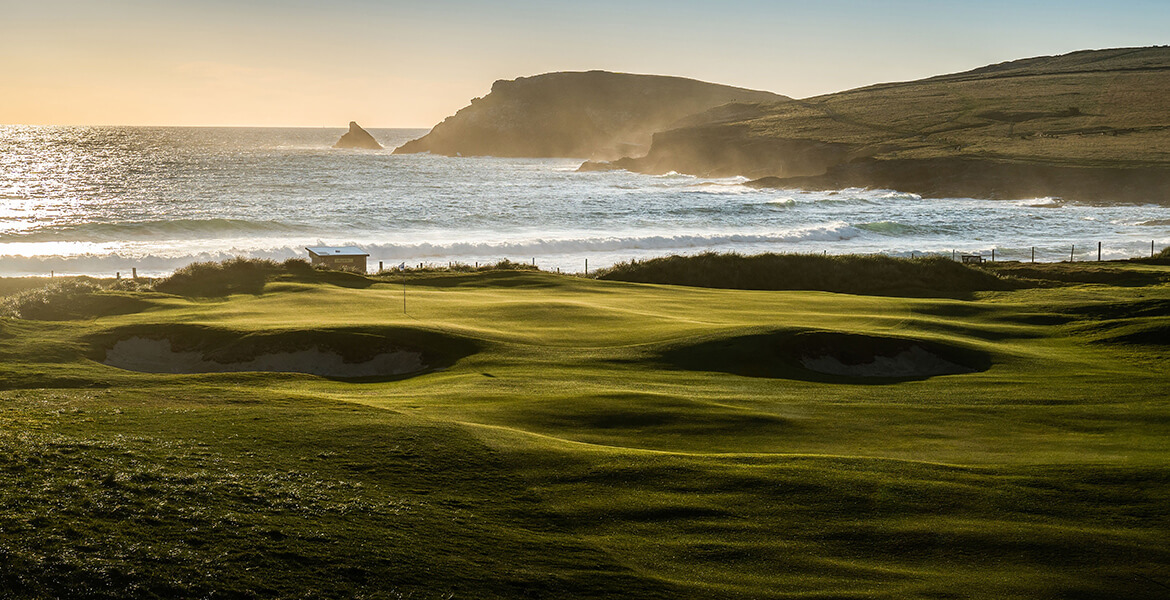 Occupying the most westerly tip of England, Cornwall's coastline, particularly its northern Atlantic one, is more rugged than Devon's and is exceptionally atmospheric. This is Poldark country: Think of giant waves crashing onto jagged rocks and imagine pirates, smugglers, and secret coves. It is also home to Tintagel Castle, birthplace of the legendary King Arthur. Visit here and you may bump into Merlin, the fabled wizard.
Golfers seeking some magical inspiration might find it if they arrange games at two special golf courses that lie a short distance west of Tintagel. St. Enodoc near Padstow is a charming links that was once described as "the North Berwick of England" (an apt summary of how good and interesting it is). Trevose is a classic 1920s Harry Colt creation, renovated recently by the Mackenzie-Ebert team, which enjoys a dramatic setting beside Constantine Bay. While both welcome visitors, St. Enodoc is more of a traditional members' golf club, whereas Trevose is a family-oriented country club with a range of amenities, including some excellent accommodations.
What makes Trevose "magically inspiring" and a "special" golfing domain? To begin with, there's the aforementioned setting. Surely any first-time visitor would feel hugely excited—yes, inspired—the moment they look out across the links from the elevated clubhouse. From here an exhilarating landscape meets a spectacular seascape as the course tumbles downhill toward the ocean.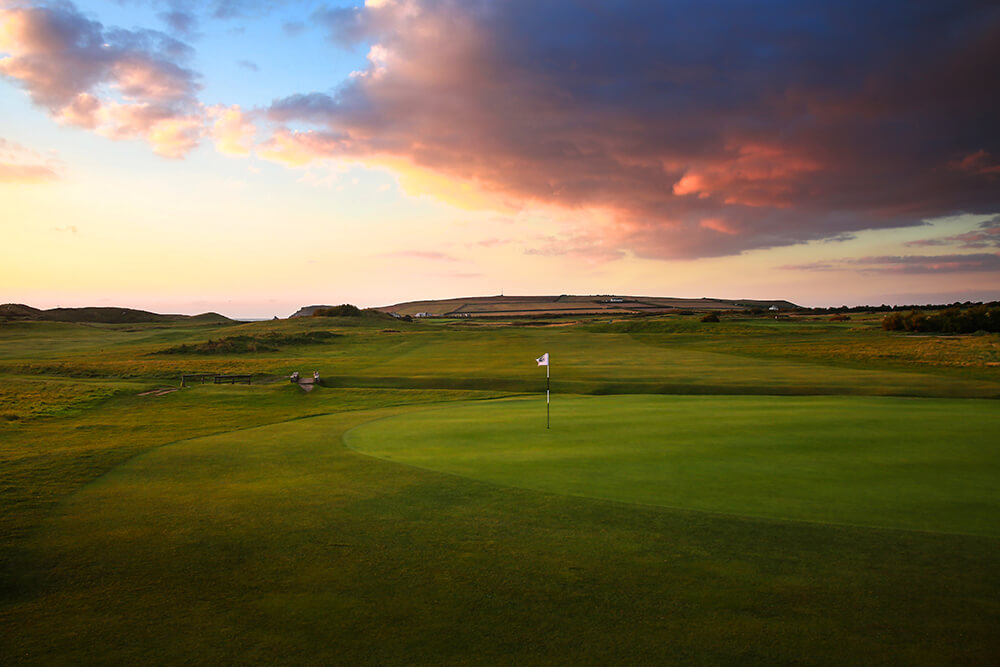 Then there's the quality of the golf course itself. The opening holes lay down the gauntlet (if you'll excuse the Arthurian expression), taking full advantage of the charge toward the sea. Indeed, the first four are as fine an opening quartet as you're ever likely to play. The short 3rd, featuring a dune-to-dune, chasm-crossing tee shot, and the right-to-left curving par-five 4th, where the magnificently backdropped green overlooks Booby's Bay beach, are perhaps the most memorable challenges, but the entire front nine is superb.
If the back nine is a little less sensational, there are nevertheless plenty of strong, elegantly designed holes with the bunkering particularly impressive throughout. The tough 17th, where a burn crosses in front of the green, and the 18th with its uphill approach to a well defended green, provide a sterling finish.
Finally, the 19th-hole ambience the club has cultivated is certainly special. Terms such as "laid-back" and "chill" describe the Saturday-afternoon mood that Trevose exudes seven days a week. So, on completing your round, I suggest you make your way to the clubhouse terrace, relax, drink in the wonderful view, and pat yourself on the back for having chosen to explore the magical golf of Devon and Cornwall.