England is a long way for American readers to go—and when they do, they're likely to head to Open Championship venues and/or Surrey and Berkshire's world-renowned heathland layouts.
But we know there's a small percentage of readers who go often and for whom the historic courses are old hat. Those are probably familiar with a lot of the second-tier courses too—Hillside, Rye, Hollinwell, Brancaster, and Saunton, among others.
This is for those looking for something new—10 courses even the regulars might not be aware of, but which possess all the best characteristics of English golf.
Ashridge (Hertfordshire)
In 1920, Stafford Vere Hotchkin returned to England following World War I and bought his home course—Woodhall Spa. He soon set about remodeling it, calling on C.K. Hutchison for assistance. After completing the job in 1926, Hotchkin set up a design, construction, maintenance, and seed consultancy called Ferigna which Hutchison and Hotchkin's friend Sir Guy Campbell would join in 1928. All wealthy individuals, the "three Majors" were far from prolific designers, but did produce a couple of absolute stunners together—West Sussex, which opened in 1930, and Ashridge, a grand, heavily wooded layout at the northeast end of the Chiltern Hills an hour northwest of London, in '32. Tom Simpson made some changes seven years after it opened. https://www.ashridgegolfclub.ltd.uk/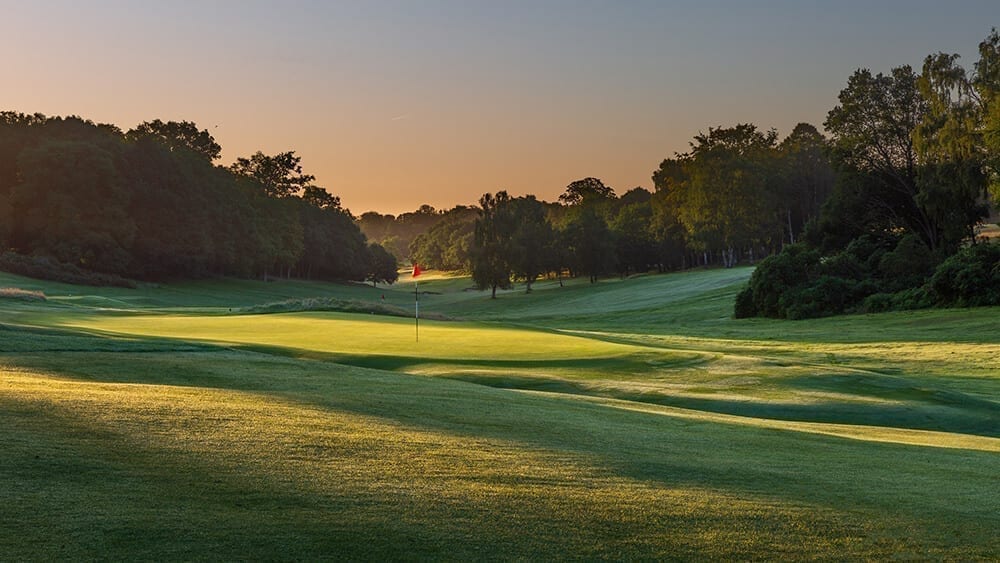 Canterbury (Kent)
Douglas Grant, son of a wealthy San Francisco businessman, traveled to England in 1915 to study business. There, he married Elsie Rutherford, daughter of the Lord Mayor of Liverpool, and became a member of Walton Heath. In 1916, he took Elsie back to California to escape WWI and, because of his success as a golfer (multiple prestigious amateur titles) was given the job of co-designing Pebble Beach with Jack Neville. Shortly afterwards, he returned to England and his journeys from London to the Kent coast, where he was a regular at Royal St. George's and Royal Cinque Ports, would take him through Canterbury. In 1927, the war office financed construction of a course in the cathedral town at Scotland Hills. Harry Colt designed the beautifully wooded layout and Grant was given the honor of being made the club's first Captain. https://www.canterburygolfclub.co.uk/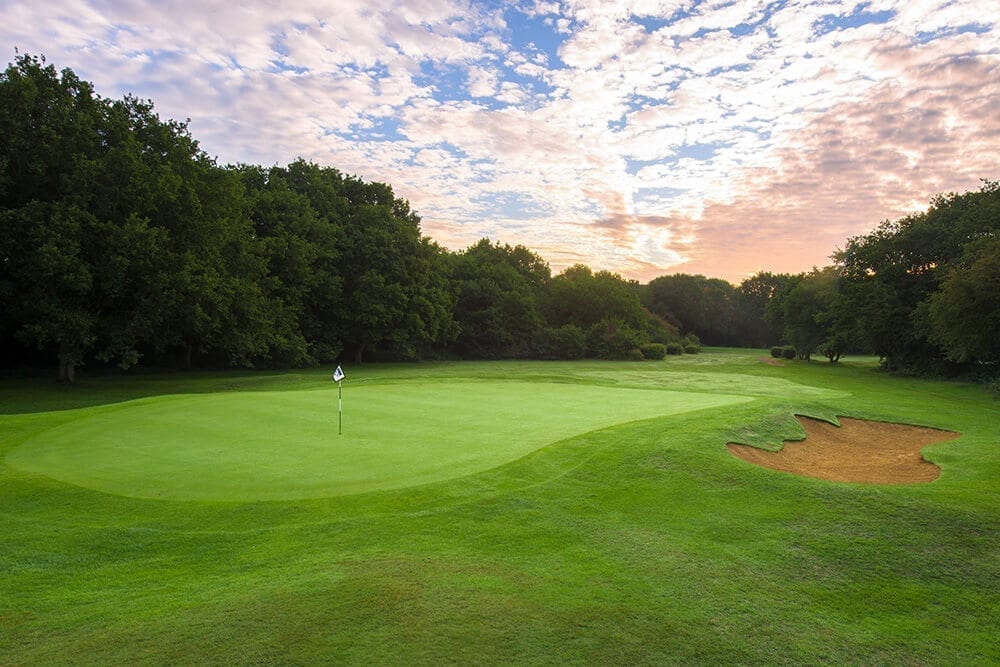 Frilford Heath Red (Oxfordshire)
Five-time Open champion J.H. Taylor was more of a player than a course designer certainly, but he had his moments in the field. His Red Course at Frilford Heath, 70 miles west of London and just a short drive out of Oxford, opened in 1908 and, though it was altered slightly in the early 1990s when the club's Blue Course was added (there is also the Green), it remains a delightful place to play golf. https://www.frilfordheath.co.uk/
View this post on Instagram
Goswick (Northumberland)
The majority of these courses are within pretty easy driving distance (2–3 hours) of London, but you'll have to save Goswick for the drive up to Scotland. Just 15 minutes south of the border, Goswick is a terrific links founded in 1890, since when it has been altered by Willie Park Jr., James Braid, and Fred Hawtree. Menacing North Sea winds can turn it into quite a handful, justifying its status as an Open Championship Regional Qualifying course. https://www.goswickgolfclub.com/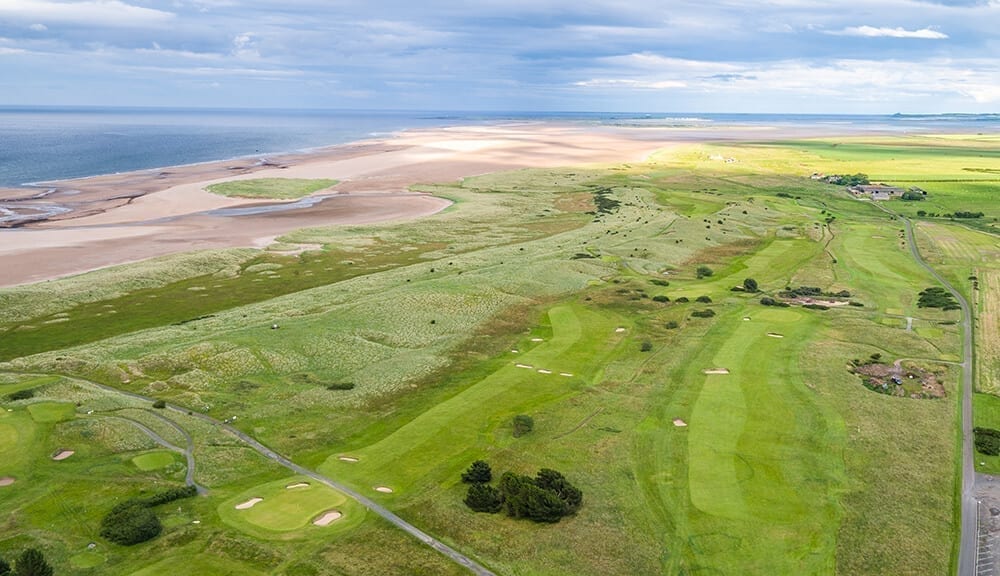 Mannings Heath (Sussex)
Indulge me—I played this course several times in club competitions as a teen before having any idea who Harry Colt was or why the course was so enjoyable. It opened in 1914 and though some doubt exists over Colt's involvement, there are enough good-to-great holes to believe he was there. I always remember it as a quiet, out-of-the-way sort of place, but in 2016 Zimbabwean-born businesswoman and wine entrepreneur Penny Streeter purchased the place and planted a vineyard, turning it into Mannings Heath Golf Club & Wine Estate. https://www.manningsheath.com/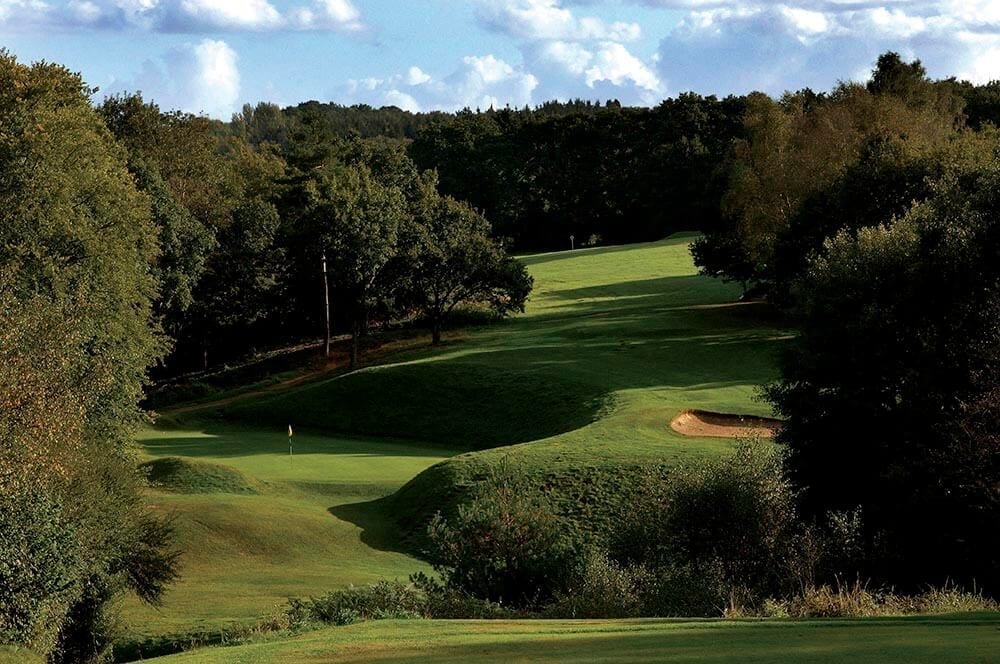 Mullion (Cornwall)
There are a lot of great courses in England whose beauty may only be apparent to golfers who appreciate how firm, bouncy ground promotes interesting play. Many non-golfers will tell you links courses look dull and bleak, and those same anemic souls may say Walton Heath or Alwoodley don't look terribly appealing when the heather's not in bloom. Everyone, though, will recognize Mullion's appeal. Set on the cliffs of the Lizard Peninsula overlooking the western reaches of the English Channel, the course was laid out in 1895 by local landscape gardener Willian Sich, a good friend of authors A.A. Milne (Winnie the Pooh) and Sir Arthur Conan Doyle (Sherlock Holmes). It's not long (6,053 yards) but when the wind's up it's all the challenge you want. https://www.mulliongolfclub.co.uk/
Painswick (Gloucestershire)
You'll think me quite mad for suggesting you visit Painswick Golf Club in the beautiful Cotswolds Hills two-ish hours west of London and originally laid out in 1891. It measures less than 5,000 yards (par 67) and because it's set on the site of a rare limestone grassland that's designated a Site of Special Scientific Interest, it doesn't get nearly the chemical inputs, or attention, most other courses receive. This is not Augusta National, you understand. But if you want to return home with a story of an amazing little course whose quirks and charms totally overwhelmed you, then you'll make the trip. https://www.painswickgolf.com/
View this post on Instagram
Stoneham (Hampshire)
Founded in 1908 and designed by Willie Park Jr., Stoneham has always been regarded as a good course, but in recent years, thanks to some welcome investment and the remarkable efforts of Course Manager Matt Plested and his team in re-establishing the heather and heathland feel, it has risen significantly in the rankings and is now most definitely worth the drive from London. https://stonehamgolfclub.org.uk/
We would like to wish all our members, guests and followers a Happy New Year! #Letsplaymoregolf #PlayStoneham #Golf pic.twitter.com/Glvvg4zCQJ

— Stoneham Golf Club (@StonehamGC) January 2, 2019
South Staffs (Staffordshire)
There can't be many courses in the world originally designed by the great Harry Vardon (1908) and subsequently worked on by Harry Colt (1914), James Braid (1936), Fred Hawtree (1967), and Donald Steel (2003) that you haven't heard of. But not only will 99.99 percent of American readers be unfamiliar with South Staffordshire—a good many British golfers will not have heard of it either. Which is extraordinary given how good this 6,587-yard par 71 is. And if its lack of fame surprises you, how about the fact Peter Baker, who went 3–1–0 in the 1993 Ryder Cup at the Belfry, is the club pro? https://southstaffordshiregolfclub.co.uk/
Woodbridge (Suffolk)
Suffolk certainly isn't loaded with great golf, but there's a small handful of jewels that are hard to pass up. Royal Worlington & Newmarket, often said to be the finest nine-hole course in the world, deservedly gets its share of coverage, but next-best is a toss-up between Ipswich, Aldeburgh, and Woodbridge, none of which is terribly well known even outside the county's boundaries. Woodbridge gets scant attention even though Bernard Darwin wrote in his classic 1910 classic The Golf Courses of the British Isles that it was the best in Suffolk. https://woodbridge.intelligentgolf.co.uk/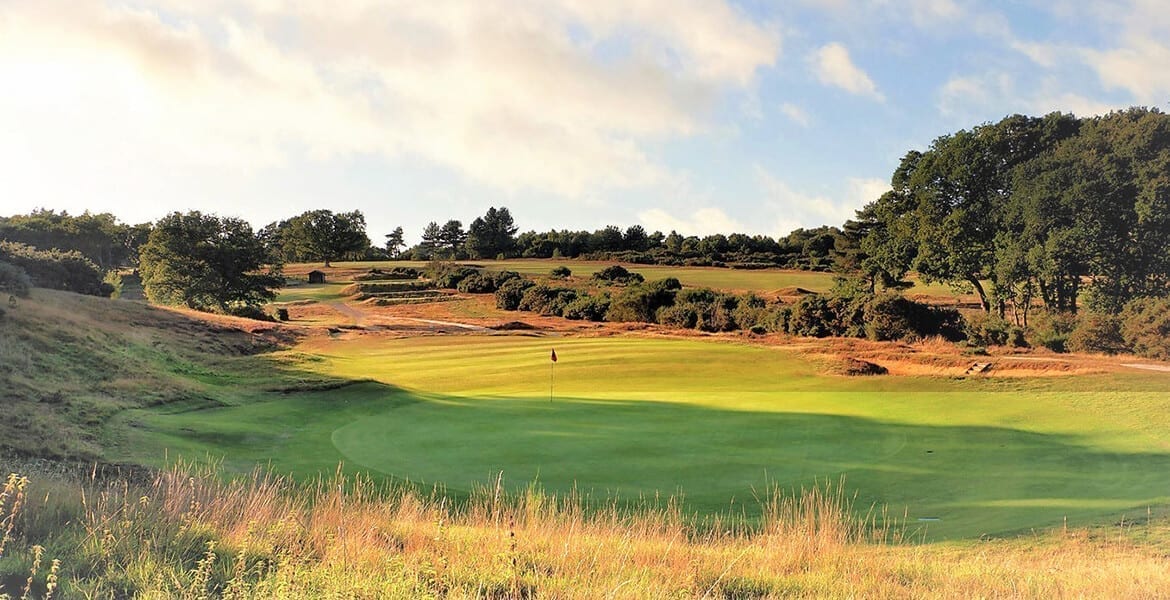 Have you played any of these hidden gems in England?