Phil's first in Canada—and one of his few anywhere—is as wild and dramatic as its namesake
Parading through the prairie—let's just call it an inland links on steroids—Mickelson National is Lefty's head-turning Canadian debut. Situated just west of Calgary (the largest city in Alberta), Mickelson National is a bold, wide-open creation that big bombers will love. Fittingly, a penchant for short-game creativity as well as a go-for-broke mantra also will be well served.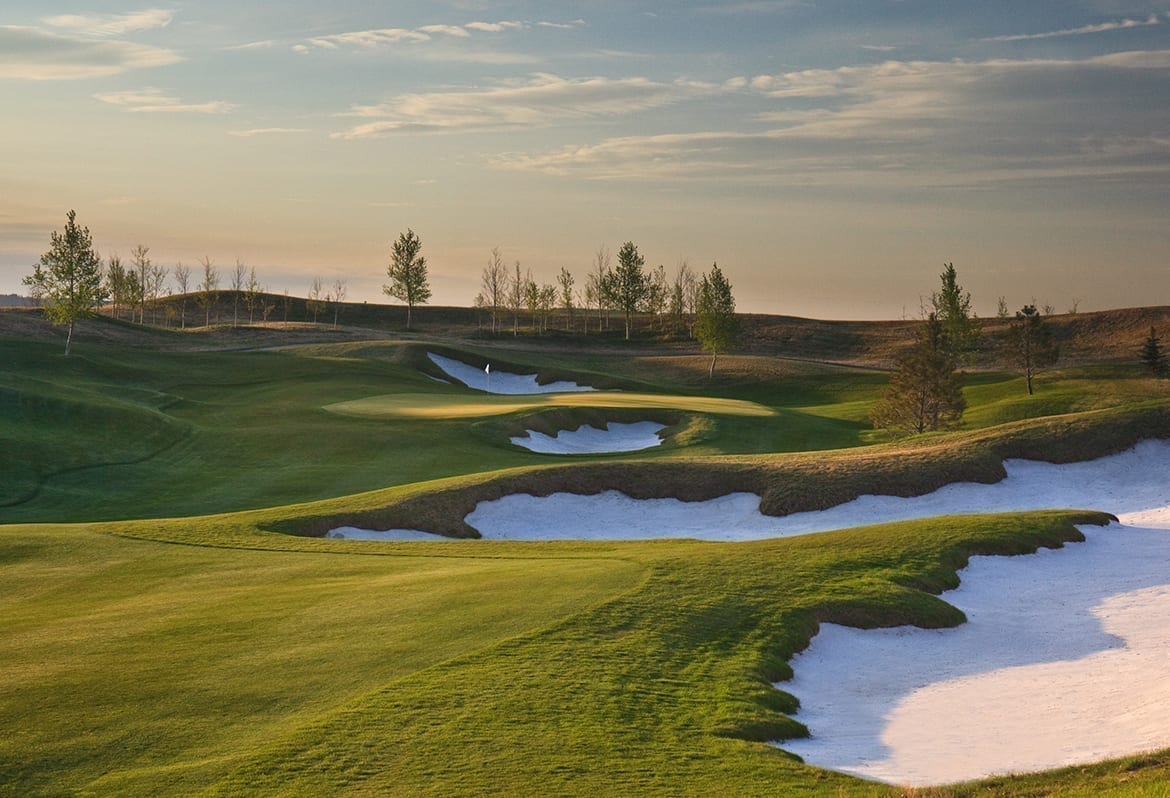 True, Mickelson hasn't exactly been peppering the planet with courses: He has only a handful to his credit. Which might explain his obvious desire to make a strong statement here. This was an opportunity—thanks to Barry Ehlert and his fast-moving Windmill Golf Group—to build something that could one day host a Canadian Open. As anyone who has played it from the tips (7,412 yards, 76.4 rating, 144 slope) will tell you, it should be an adequate challenge.
Mickelson and his design team transformed a flat-as-pancake piece of farmland into something that rambles and rolls, swoops and dives through fantastic machine-made dunes and carved-out corridors. It's the opposite of "minimalist" architecture. Those who are squeamish when it comes to deep troughs, ragged bunkers chiseled into greens, gaping cross bunkers, and split fairways should tread with caution. However, golfers who love dramatic landforms and heroic-shot options will be smitten with the possibilities.
Although Mickelson National is slated to become private in the near future, public play ($130) is currently available. Bring your big stick, a flamboyant personality, and a 64-degree wedge.