Five years ago, Kevin Smith, the Director of Communications at Alberta Golf, stood on what was to become the 10th green at Mickelson National Golf Club and held onto a flag in the dirt. It looked more like the moon than a golf course, he said.
After half a decade, Smith got to play his first round at the course—the first to have Phil Mickelson's name on it in North America—and he says it's something special.
"There's really nothing like it in Western Canada," says Smith, now a member at the course. "A lot of golf courses you leave after the round and the holes seem the same. You can't remember them. But not this course."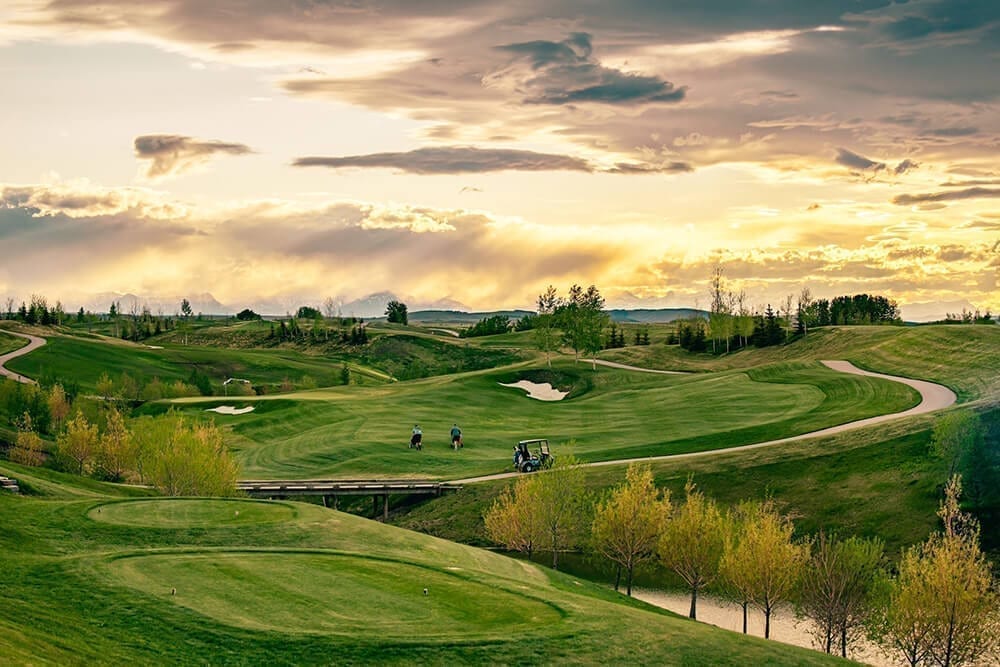 The project is the first new course built in Calgary—a town of just over one million people about two-and-a-half hours from the U.S. border—since 2017, and really, the most noteworthy new course in the country since Cabot Cliffs in 2016.
Mickelson National opened 13 holes last summer with the full 18 opened for play on June 1, 2020. There's a small pop-up structure acting as the clubhouse for now, with a 7,000-square-foot project in the works. It's currently public and part of a community development called Harmony, which at its completion will span 1,750 acres and feature close to 4,000 homes (200 have been built so far) along with amenities such as a 140 acre lake, parks, and a wellness center. The plan is to have the course become private in the coming years.
Barry Ehlert, the managing partner of the Windmill Golf Group, says there was only about three inches worth of elevation changes on the abandoned farmer's field that was to become Mickelson National. Mickelson's team ended up changing the topography and elevation by upwards of 80 feet in some places, but it was done with a purpose.
"You would never know that (elevation) wasn't there to start with," he says. "We've been working on this project for five years, including grow-in, but it's been done right."
Mickelson says the golf course is the kind of layout that everyone can enjoy. It's long (it can be stretched to nearly 8,000 yards) and the better player will have the option to play aggressively though the air, being forced to carry hazards and bunkers with precision to attack pins. With six tee blocks, however, it was important to also minimize forced carries and provide a safer route for the higher-handicap golfer to a wide, playable area with an option to play the ball along the ground using designed fairway contours that help feed shots toward the green.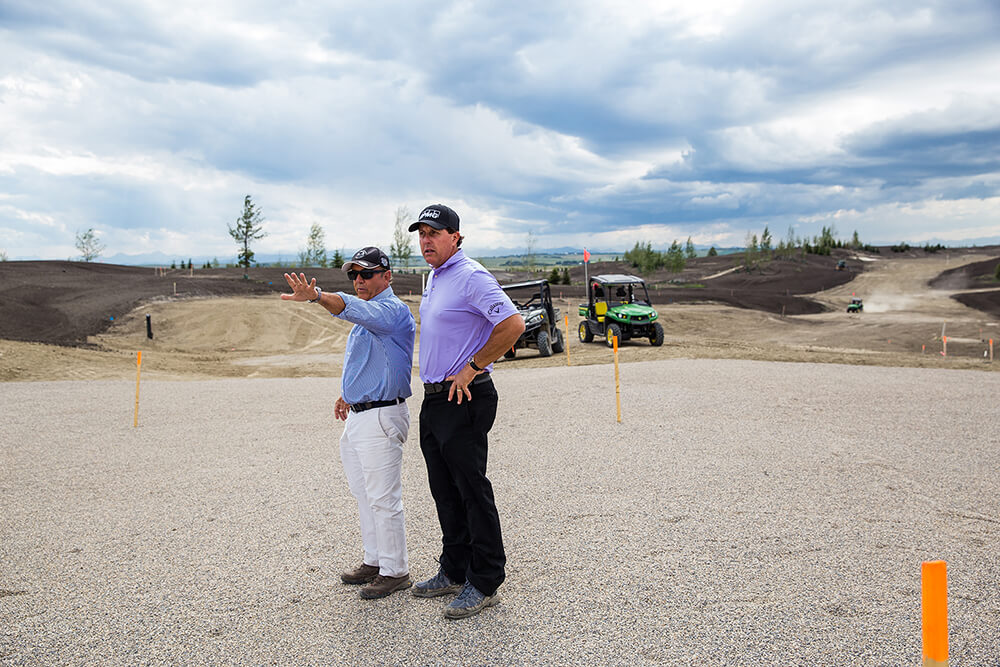 A consensus favorite is the 18th, a risk-reward par five with mountains in full view off the tee box and a raised green that is protected by a creek in front and bunkers in the back.
"Those tough finishers play straight into Calgary's stunning rock-mountain backdrop, where you can't help but get distracted by the iconic snow-capped vistas," says Morgan Bell, another member at the course who also enjoys the drivable par-four 7th. "These holes can quickly change a round into a personal best or a personal worst if not navigated with care."
Ehlert's favorite is the par-four 10th: "It isn't a long par four but it's long enough. It's got lots of strategy with a split fairway of sort with a bunker in the middle. It's slightly uphill with a bit of a false front and incredible bunkering in various areas of the hole."
The most recent projects Mickelson had been working on were in Asia, so this—coupled with the new Arizona State University practice facility that has been getting positive reviews—allowed him to work closer to home.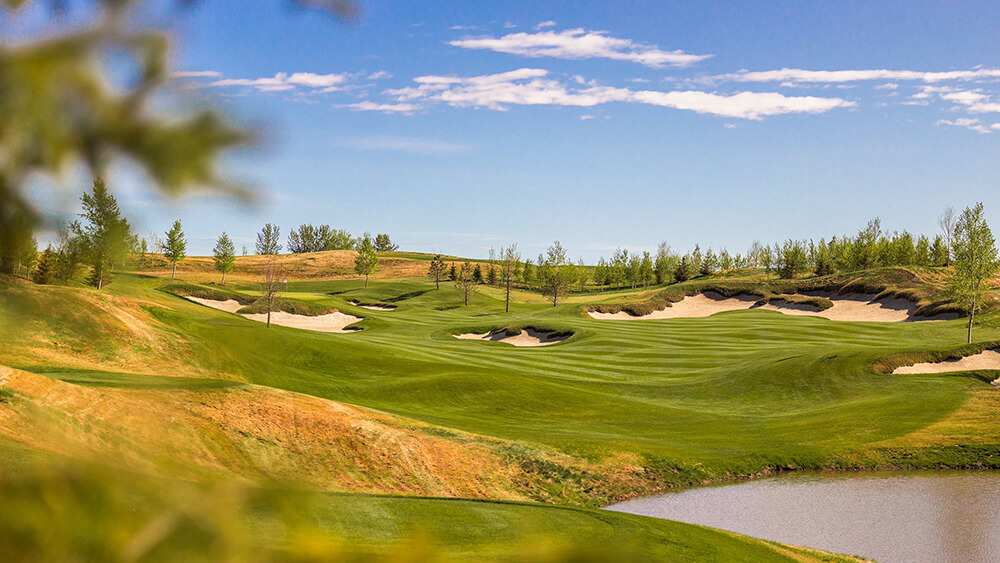 Mickelson himself was on site three times, while Rick Smith and the design team were in Calgary and on the ground for countless hours. According to Ehlert, the inspiration came from The Madison Club in California.
"It's insane. It's out of this world," says Ehlert of The Madison Club. "But from a golf standpoint I think our course is every bit as dramatic and incredible."
Lefty recalled playing an event in Calgary a number of years ago and remembered the people being very much dedicated to healthy, active living—he wanted Mickelson National to reflect that of both the people of Calgary and the setting. The layout was built with the idea of bringing the best players in the world back to Calgary, too.
Calgary has long played host to the Shaw Charity Classic on PGA Tour Champions and currently the CP Women's Open on the LPGA Tour goes on an East-West rotation (it was last in Calgary in 2016). The main clubhouse at Mickelson National will be constructed in the next three years, according to Smith, so while there is still some infrastructure that needs to be installed, there's no doubt there is potential.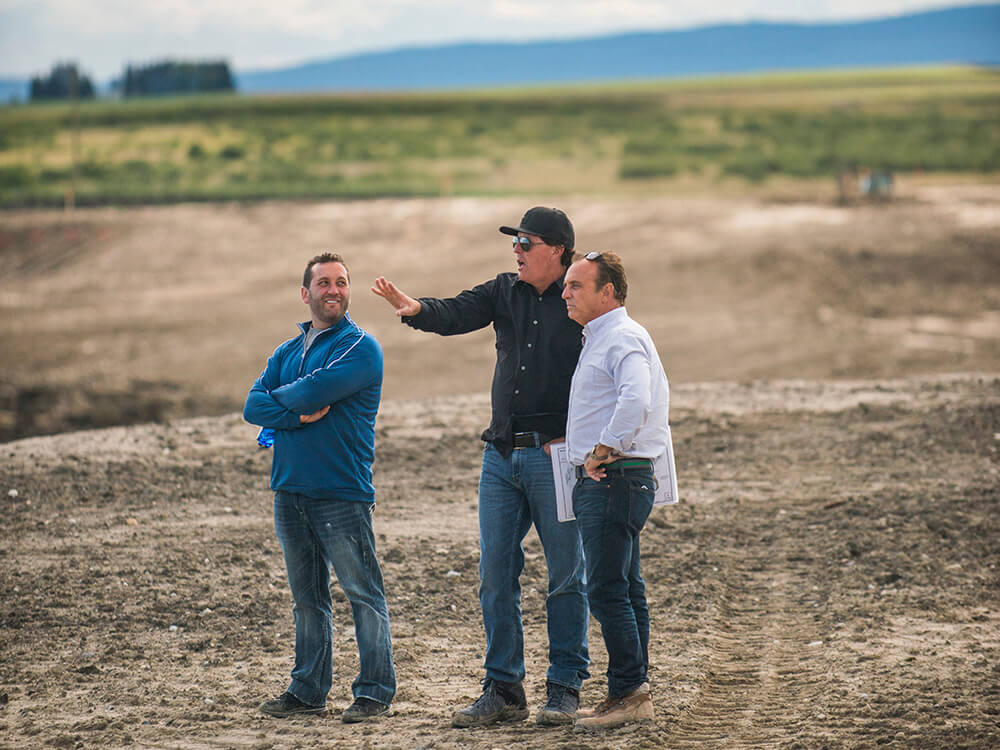 "While creating and shaping the bold contours and massive landforms, we incorporated elevated hillside areas throughout the course that are ideal for fan access, seating, and hospitality to host a LPGA, PGA, or Champions Tour event," says Mickelson.
Smith says that when he first interviewed Mickelson in 2015, he was impressed with how involved he was and how much he knew already about the site. He recalled noticing that Mickelson did not appear to just be reading notes that were handed to him—he expressed real passion for the project.
That passion seems to pump through the veins of all who had a hand on Mickelson National.
What do you think of Mickelson National? Let us know in the comment section.