If you're into cool, small towns with more breweries than grocery stores, snow-capped volcanoes (dormant since Mount St. Helens blew in 1980), arid high desert, and primitive beaches backed by dark coniferous forests, then you'll likely fall as hard for the Pacific Northwest as I did.
The golf gets pretty sensational, too. You know about the famous, more expensive courses—Chambers Bay, Gamble Sands, Bandon Dunes, and Coeur d'Alene. Even some of the less widely-known venues that are very nearly as good but whose summer rates might top $100 or which have received their share of national press over the years—like Wine Valley, Salish Cliffs, Circling Raven, Palouse Ridge, Gold Mountain, White Horse, Tetherow, Crosswater, Silvies Valley, and Bandon Crossings.
As with our previous American Dream posts on the Southeast and Southwest, we'd rather give you courses you likely haven't heard of which have some special history or notable feature, that you can afford to play, and where you'll be made welcome.
This is my home territory, so the following 10 courses come fully endorsed.
Alta Lake – Pateros, Wash.
Golf here began in 1974 with nine holes and an adjoining motel. Ten years later, Don Barth, a car dealer from Kirkland, Wash., bought the place and had designed a second nine holes by 1994. Just a couple of miles from where the lovely Methow River meets the mighty Columbia (and 20 miles west of Gamble Sands), Alta Lake strikes first-timers as a light touch, but the uphill par-five 1st quickly confirms good scores here are no trivial matter. Simply beautiful and beautifully simple (in the modest, unassuming sense). $48 altalakegolf.com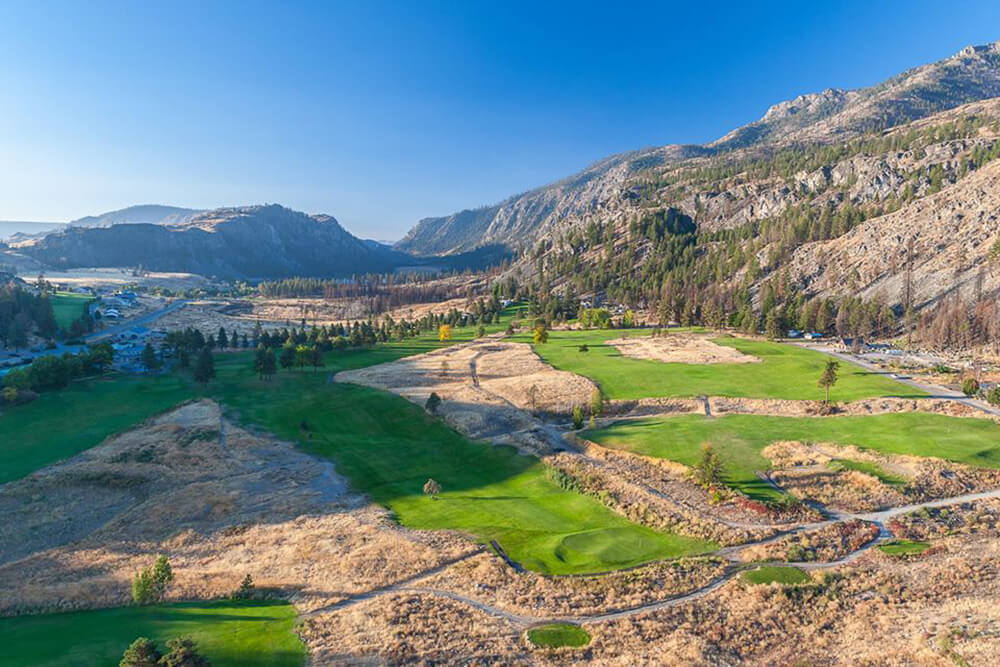 Druid's Glen – Covington, Wash.
Management/ownership changes have seen this Keith Foster design endure its ups-and-downs since opening in 1997, but there's no doubt it's a first-class layout and incredible views of 14,411-foot Mount Rainier make it all the more special. It was purchased in September 2019 by Phoenix-based Parks Legacy Project which hopes to have consulting architect Forrest Richardson add a forward set of tees for beginners, juniors, and seniors. $66 midweek druidsglengolf.com
Indian Canyon – Spokane, Wash.
Two-time U.S. Amateur champion Chandler Egan is usually passed over in discussions about great American designers. Fair enough, as what he did design (about two dozen courses) doesn't appear on many top 100 lists (though his work alongside Alister MacKenzie and Robert Hunter at Pebble Beach ahead of the 1929 U.S. Amateur deserves special mention). But there are a handful of places in the PNW where he demonstrated considerable capability. Indian Canyon, a splendid municipal owned by the City of Spokane that opened in 1935, is a terrific example. $45 myspokanecity.org
Shuksan – Bellingham, Wash.
Bellinghamsters (residents of Bellingham—the "City of Subdued Excitement") have four excellent public courses to choose from—Sudden Valley, North Bellingham, municipal Lake Padden, and the hugely enjoyable Shuksan which opened in 1994. A couple of awesome views of 10,781-foot Mount Baker highlights the course that owner, Rick Dvorak, designed. $45 buys you 18 midweek holes. shuksangolf.com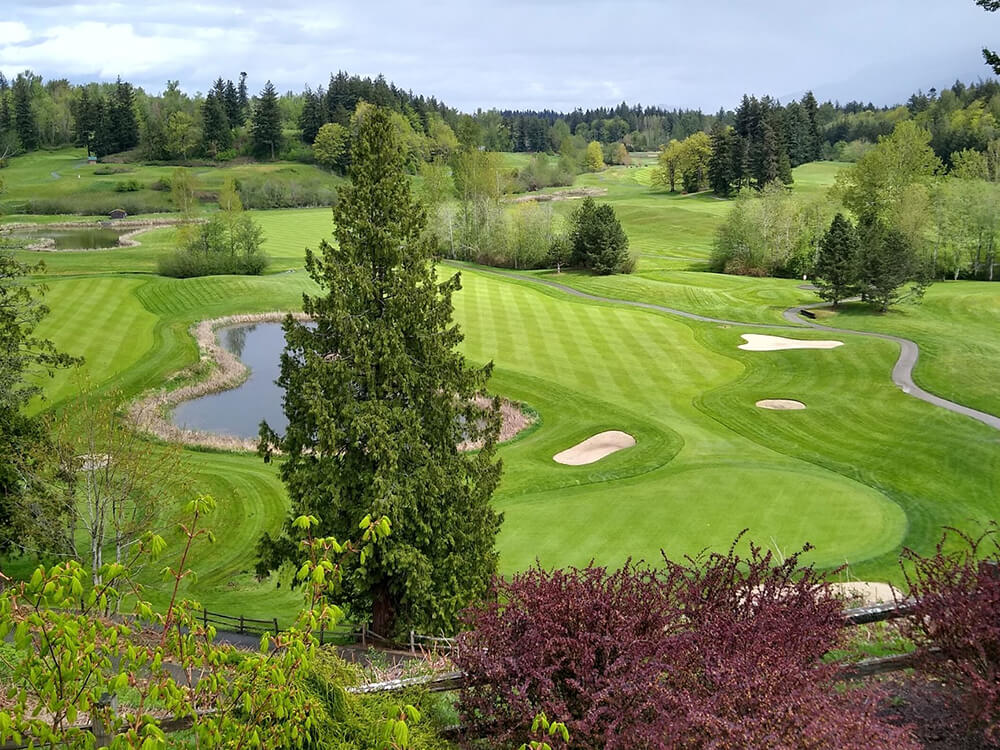 Tokatee – McKenzie Bridge, Ore.
Tokatee isn't especially well-known among Pacific Northwesterners, but you'd be hard-pressed to find someone who has played it that says it isn't among their favorite courses. Located off Highway 126 in the middle of the Willamette National Forest, Tokatee is easy to love. The first nine holes opened in 1966, four years after lumberman Nat Giustina bought the 320-acre Belknap Ranch with a view to building his dream course. A 40-something Ted Robinson designed the 18 holes which were eventually completed in 1969. $55 for a game midweek and at weekends. tokatee.com
Elkhorn – Lyons, Ore.
Tokatee's fame might not have spread terribly far, but it's a pop idol compared with tiny Elkhorn, 85 miles to the north in the Santiam River valley. Oregon native Don Cutler purchased the land in the mid-1960s and took 11 years to build the front nine which opened in 1976 and which Sports Illustrated called one of the finest nine-holers in the U.S. The second nine was completed in 2000. Assuming you can find it, you'll love Elkhorn. Just $30 to walk on a weekday. elkhorngolf.com
Juniper – Redmond, Ore.
Juniper Golf Course was founded in 1951 and played over nine holes until 1987 when the second nine opened. Eight years later, however, the City of Redmond announced plans to build a highway bypass through the course forcing it to move a couple of miles to the south. Seattle designer John Harbottle III was hired to lay out the course which opened in July 2005. If you've never played on Oregon's high desert, this is a great place to start. $63–$68 gets you round. playjuniper.com
Glaze Meadow at Black Butte Ranch – Sisters, Ore.
In 2011–12, two-time PGA Tour winner John Fought and associate Mike Gogel spent $3.75 million transforming Gene 'Bunny' Mason's 1980 layout, one of two courses at Black Butte Ranch (the other Robert Muir Graves's Big Meadow) which this year celebrates its 50th anniversary. They widened playing corridors and totally rebuilt the bunkers and greens. On the construction crew was Tyler Rae, now a designer himself and among the world's foremost Donald Ross experts. "We literally built a brand new course on top of the old one," he says. $82 in summer prime time is a great deal for a trip round this beauty. blackbutteranch.com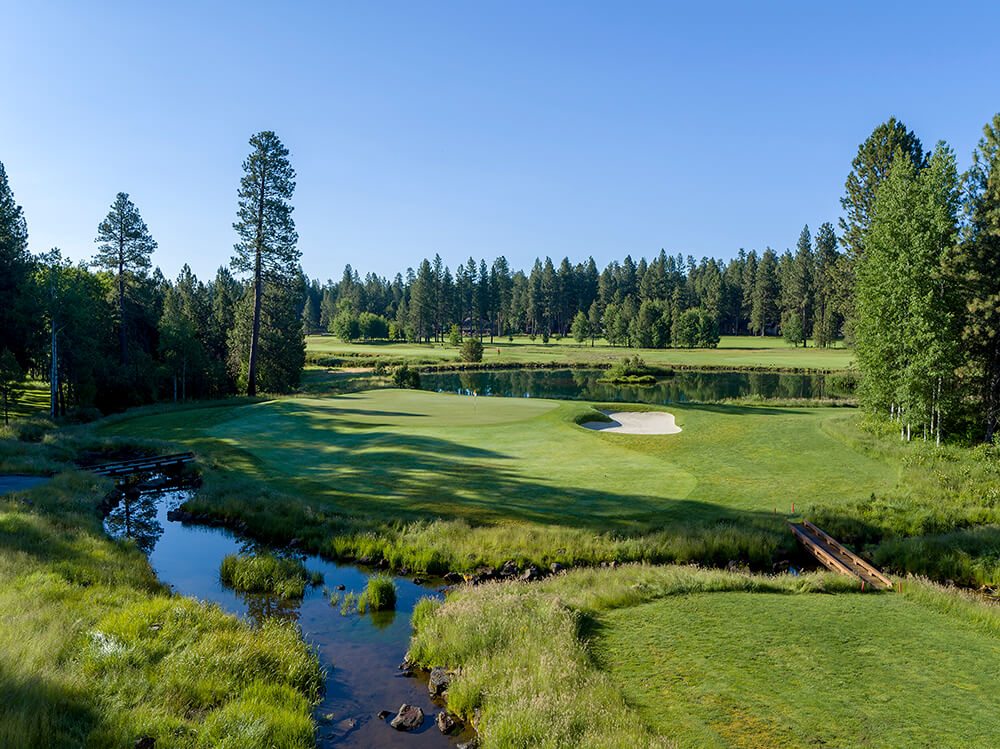 Gearhart Golf Links – Gearhart, Ore.
Though Gearhart has enjoyed quite a bit of press since owner Tim Boyle (President and CEO of Columbia Sportwear) renovated the course between 2013 and 2015 alongside architect John Strawn and Superintendent Forrest Goodling, we have to include it here. With the removal of more than 400 shore pines, Gearhart got back the linksy feel golfers first encountered in the late 1880s (it has a decent claim to being the oldest course west of the Mississippi), making it the seaside gem it was always meant to be. Summer prime time rate is $90. gearhartgolflinks.com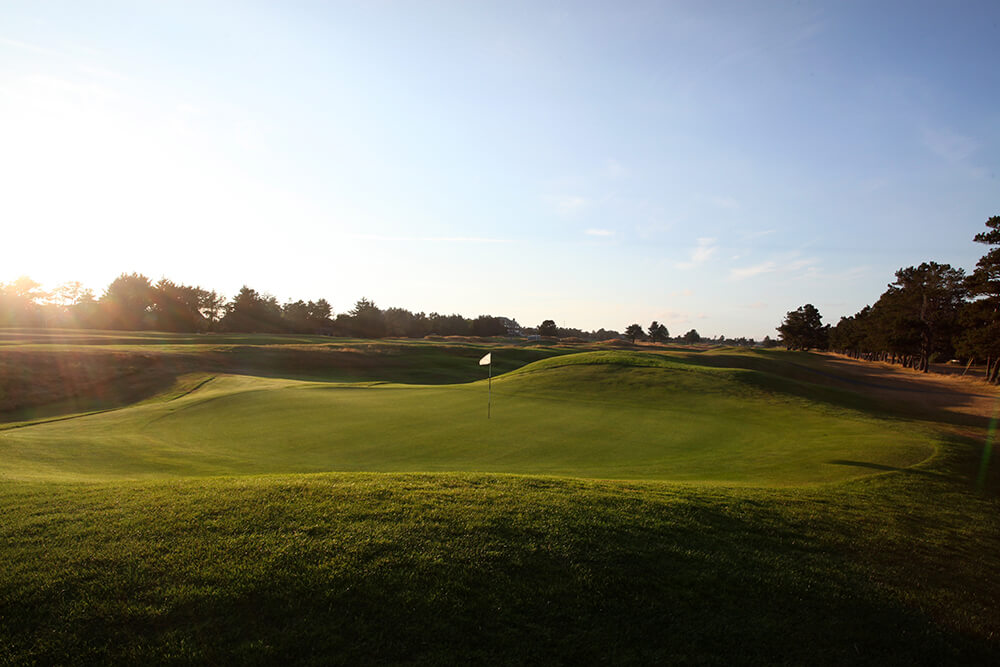 Jug Mountain Ranch – McCall, Idaho
Ten miles south of the delightful mountain town of McCall, Idaho, is the fantastic Jug Mountain Ranch which was designed by former Robert Trent Jones II vice president Don Knott and opened with nine holes in 2004 (and 18 in 2006). Though mountain peaks and forested hills surround it, the layout covers some fairly flat ground following the sharply descending opening tee shot. Great views and great shots at every turn. $65–$75. jugmountainranch.com

Which Northwest courses would you recommend? Let us know in the comment section.