Tiger Woods already had a well-known relationship with Pebble Beach Golf Links after his thrilling 15-shot U.S. Open victory two decades ago. Woods and Pebble Beach have since decided to formalize that relationship with the announcement that the 15-time major champion and his TGR Design team would be overhauling the former site of the Peter Hay Golf Course at the iconic Californian layout, with a focus on fun.
"That's the shared vision we had for the facility and it's also the tenets he's built his design philosophy around," says John Sawin, the vice president and director of golf at Pebble Beach Golf Links. "It's no surprise that his portfolio so far has featured many short courses, many of which are tied in with larger facilities. It's a venue to introduce more players to the game and bring families and people together around golf in a more casual and bite-size setting. That's something I know he believes strongly in."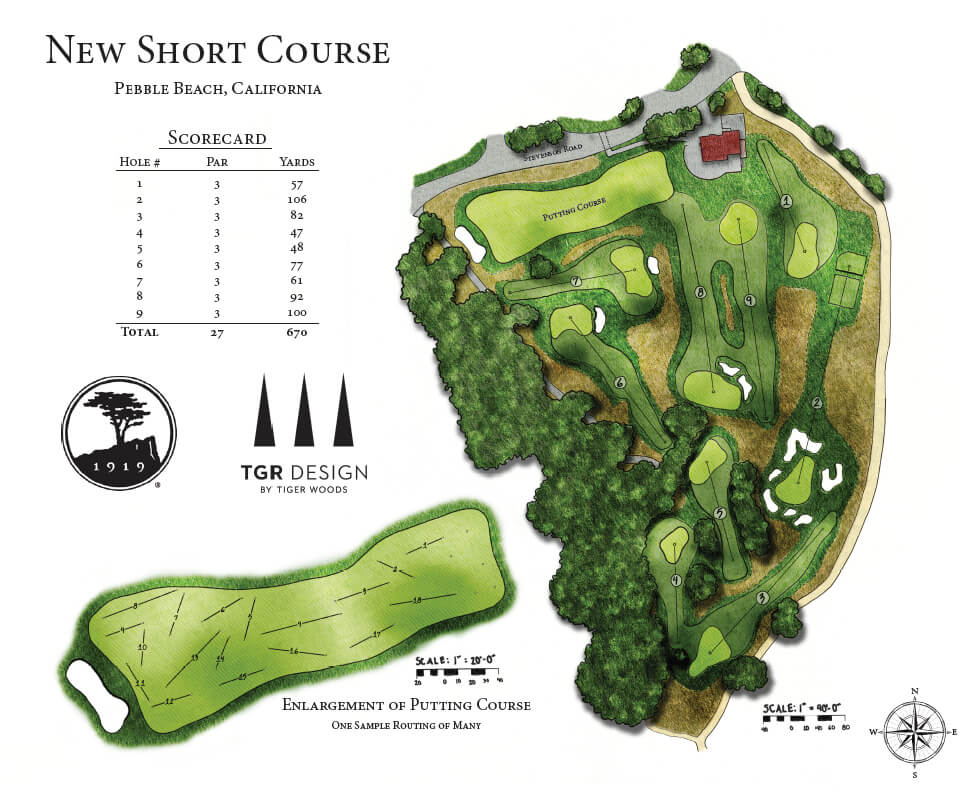 Located directly between the Pebble Beach Pro Shop and the new Golf Academy (renovated in 2014), the short course facility will feature three distinct areas. First will be the short course, comprised of nine par-three holes measuring 670 yards in total. There will also be a 20,000-square-foot putting course and a 5,000-square-foot indoor/outdoor food and beverage venue built on the northern corner of the property—the highest point of the Pebble Beach site which was also used as the location for the grand entrance at the U.S. Open. Spectators were blown away by the views offered by that spot, which inspired an idea to build something permanent there for the resort's guests to enjoy on a daily basis.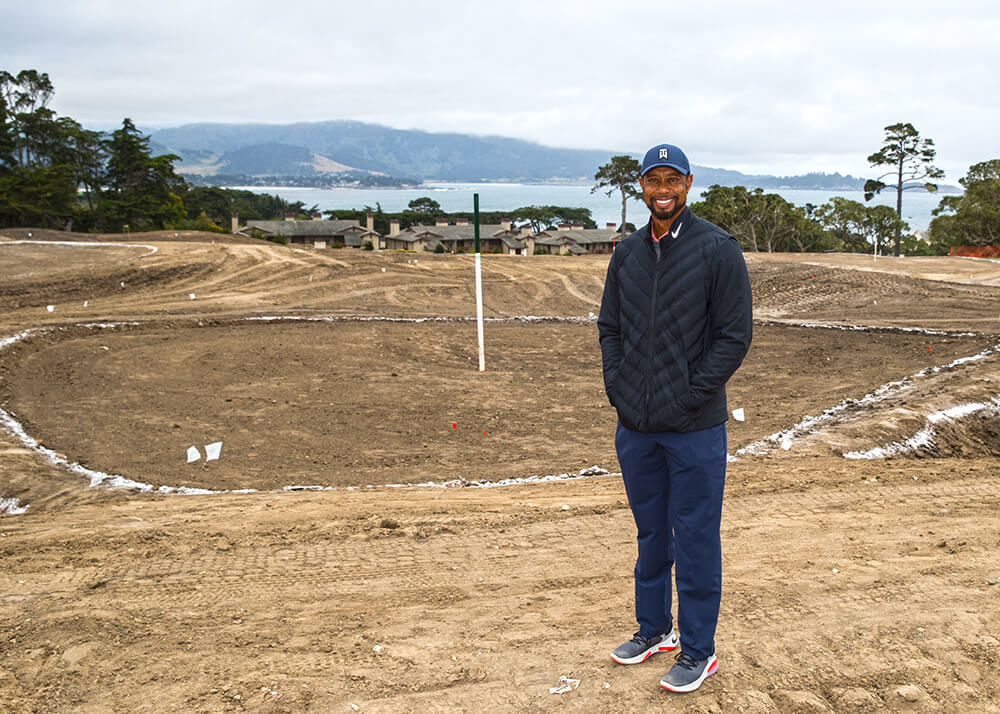 The grand opening is scheduled for Spring 2021. Although the date was impacted because of the coronavirus pandemic, the overarching feeling is one of excitement.
"Everyone who plays this golf course is going to enjoy the playability of it," said Woods in a press release. "Golfers will have the choice to play nearly any club off most tees and around the greens, which will make them think and channel their creativity. It will also play differently from day to day depending on the tee and hole locations and wind direction. It's going to be a lot of fun."
Sawin isn't yet sure how a green fee will work for the short course, but he has confirmed it will be open to the public. The former Peter Hay course was very popular with junior golf events, he says, but less so with resort guests. The Pebble Beach Company has tried to strike a balance with this new Woods-designed facility so it can be the home of junior golf on the Monterey Peninsula but also be attractive to the resort and group customer.
In shaping the new course, Woods made some "dramatic" terrain movement and the nine holes are distinct from the previous layout. Four holes now play directly toward Carmel Bay.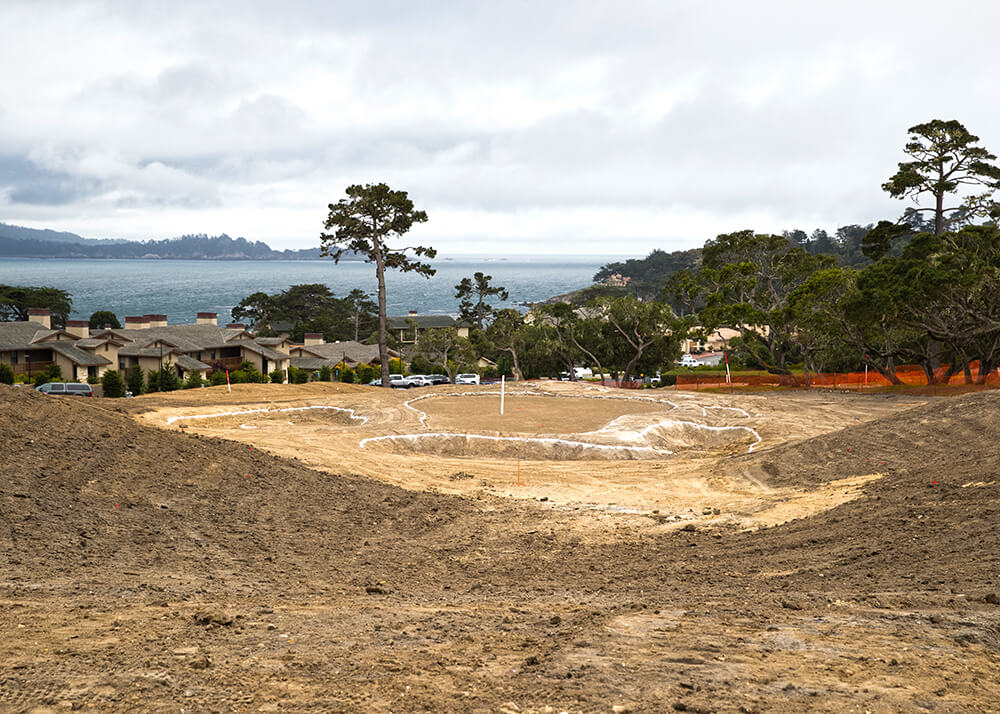 While Woods has aligned each hole's yardage to correspond with an important year in Pebble Beach's history (there will be plaques on each tee telling a story), the second hole will be an exact replica of Pebble Beach's devilish par-three 7th.
Sawin jokes that the recreation of the 7th is not a novel idea—Jim Nantz deserves some credit, he says, since the broadcaster has a half version in his backyard—but with some of Woods's senior design team having worked on Pine Valley's short course (eight of the 10 holes are exact replicas of shots on the big course) it was a decision that just made sense.
"The majority of people who come to visit Pebble Beach won't get to play the U.S. Open golf course, but they have a dream of playing it in some form or fashion," says Sawin. "We thought it would be a nice tie-in."
And while since 2000 there has been a tie-in between Tiger Woods and Pebble Beach, Sawin says this project will have some important long-term impact for not only junior golf in the area, but for everyone who makes the trip to one of the world's finest courses.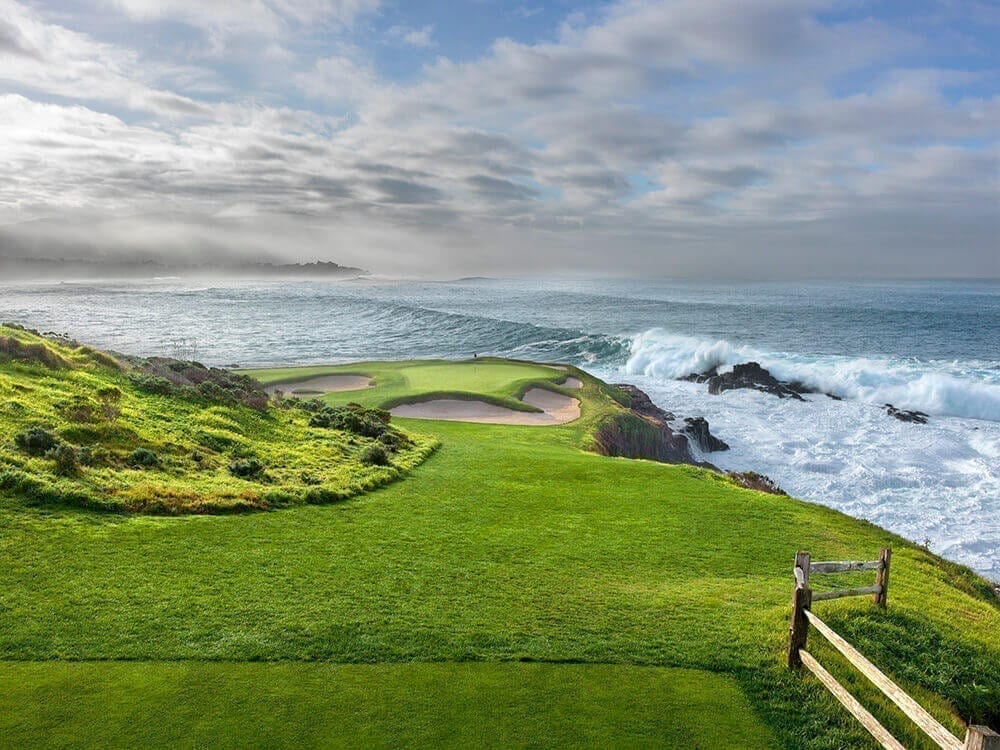 "We've had a great relationship (with Woods) but to formalize something that will be permanent, that will be lasting… it's going to be a great legacy for him to leave here," says Sawin. "It's exciting for both of us and I know it's been a pleasure working, from our side, with him and his team."