The British Golf Museum defines a links course as "a stretch of land near the coast characterized by undulating terrain, often associated with dunes, infertile sandy soil, and indigenous grasses such as marram, sea lyme, and the fescues and bents which, when properly managed, produce the fine-textured, tight turf for which links are famed."
By definition, there are very few such courses in the Americas.
But there are plenty of tracks that aspire to be links. The first course in the U.S., Oakhurst Links, opened in 1884 in White Sulphur Springs, W.Va. It had neither dunes, nor infertile soil, nor indigenous links grasses. And no one will confuse a view of the sea with one of a spring, sulphurous or otherwise. But Russell Montague, the golf pioneer who created Oakhurst, can be forgiven. He admired the links courses of Great Britain and Ireland, so his choice of name was meant to be an honorific.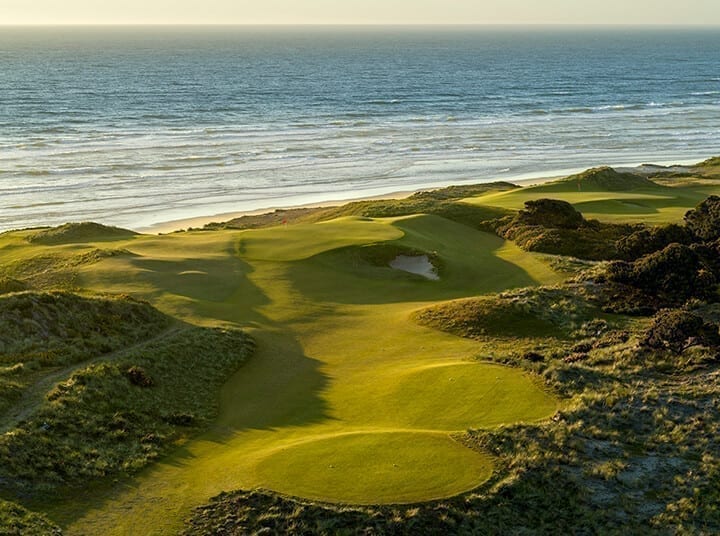 The simply (and misleadingly) named Links Golf Club of Palestine, Ind., isn't a links golf course, either. You won't be buffeted by sea breezes in the middle of the Hoosier State.
The Links Golf Course of Paso Robles in California says that its course "boasts hard and fast Bermuda Fairways, lined by Bermuda and Rye rough." No. Just no.
Ballyneal in eastern Colorado touts itself as "a private, authentic North American, inland links golf experience." Ballyneal is a terrific course, but sorry. There's no such thing as an inland links.
National Golf Links of America is a much-worshipped course—a Macdonald/Raynor beauty that many would sacrifice one or more digits to play. Its setting on Peconic Bay in Southhampton, N.Y., and golf holes named for famous links forbears like "Alps," "Redan," and "Eden" might almost earn it true links status were it not for the nature of its turf. Sorry. Awesome course. But again, not a links as defined.
Not even granting yourself the grandiose moniker of "Royal Golf Links" will make it so. The Las Vegas course of that name, with its replica Road Hole, Postage Stamp par three, and Swilcan Bridge, is still just a golf course. Not a links.
Truth be told, if you want to play a true links course without crossing an ocean, you'll have very few choices. But what good choices they are. Here are the six (yup, just six) courses that qualify in my book as the true links courses of The Americas. It's interesting to note that the first of them, the oldest, is only in its twenties.
Bandon Dunes: When Bandon Dunes's designer, Scotsman David McLay Kidd, heard that there was gorse growing on the site of this first of the now five 18-holes courses at Bandon, he knew it might be possible to create a true links course there. The site turned out to be everything he'd hoped for—and the result of Kidd's work there has been lauded ever since.
Pacific Dunes: Just along the coast from its Bandon Dunes sibling, Tom Doak's design at Pacific Dunes similarly makes the most of its seaside setting. Its rumpled fairways, tall marram grasses, and deep pot bunkers scream "links" from start to finish.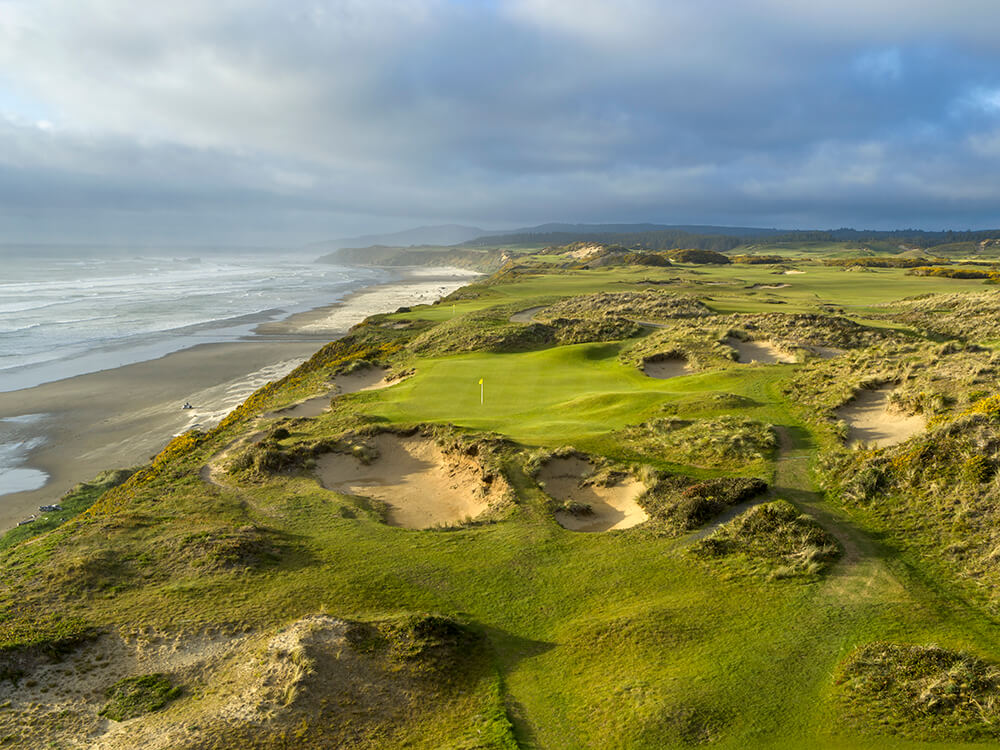 Old Macdonald: Doak was back with Jim Urbina to pay homage to C.B. Macdonald at this third of Bandon's links trio. Holes with names like "Biarritz," "Redan," "Leven," and "Alps" owe their lineage to their Scottish ancestors.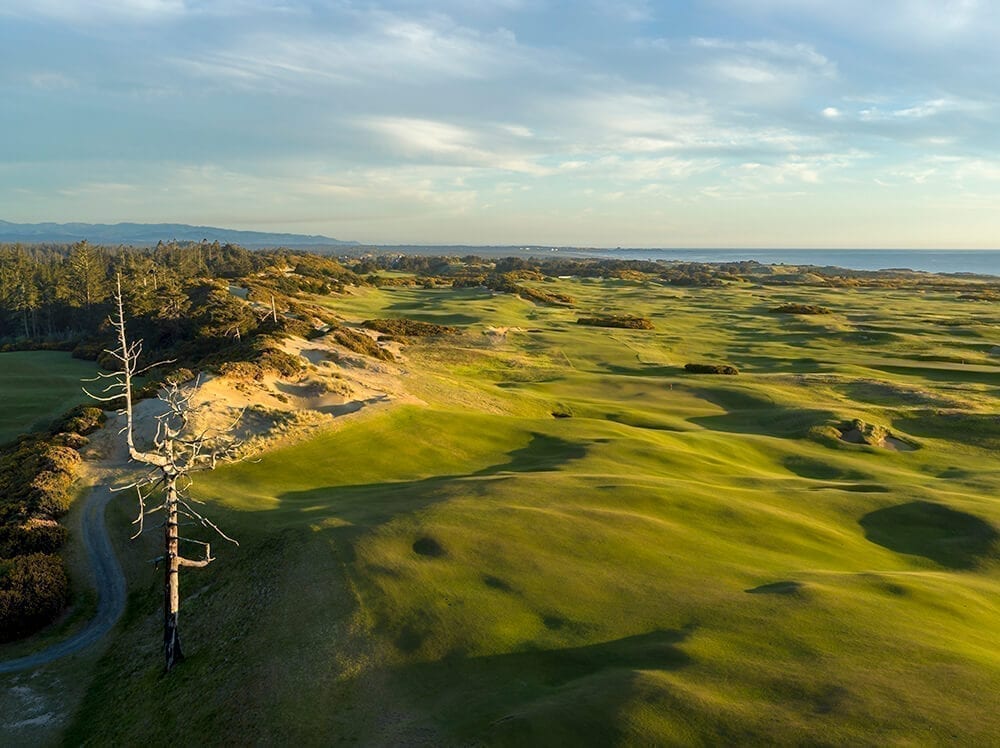 The Sheep Ranch: Coore and Crenshaw's contribution to Bandon's bevy of links beauties just debuted and it's a stunner, with more gorse than you can shake a niblick at and a tumbling, expansive seaside setting.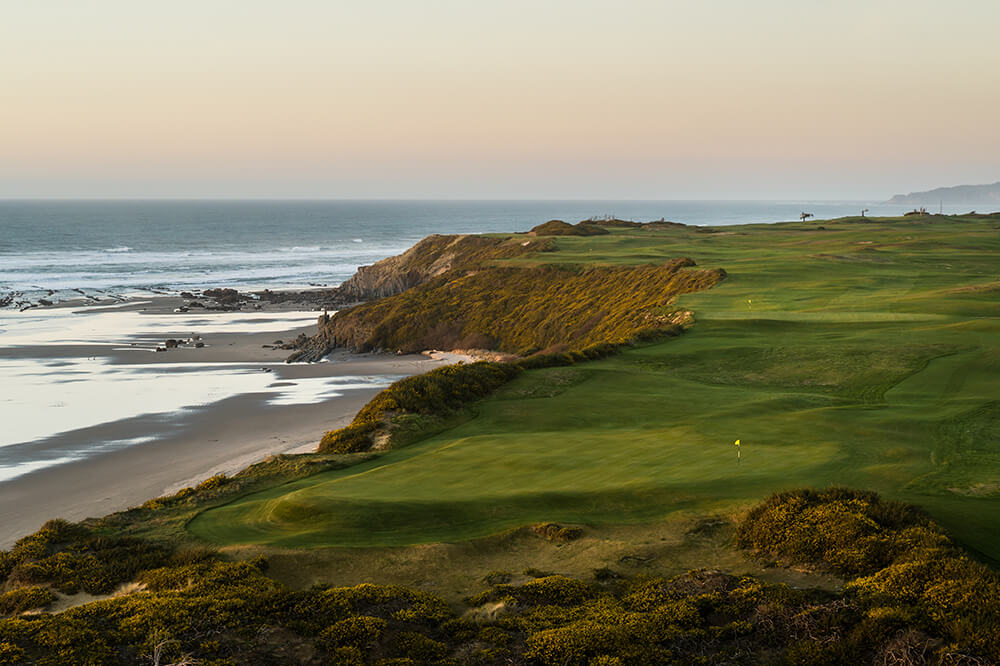 Cabot Links: On the other side of North America, in Cape Breton, Nova Scotia, Canadian course designer Rod Whitman did his nation proud at this spectacular "New Scottish" links masterpiece.
Cabot Cliffs: Though situated on higher ground than its neighbor, the Bill Coore & Ben Crenshaw design at Cabot Cliffs is still every inch a pure links experience. The closing three holes along the edge of the Gulf of St. Lawrence recall the Highlands at every step.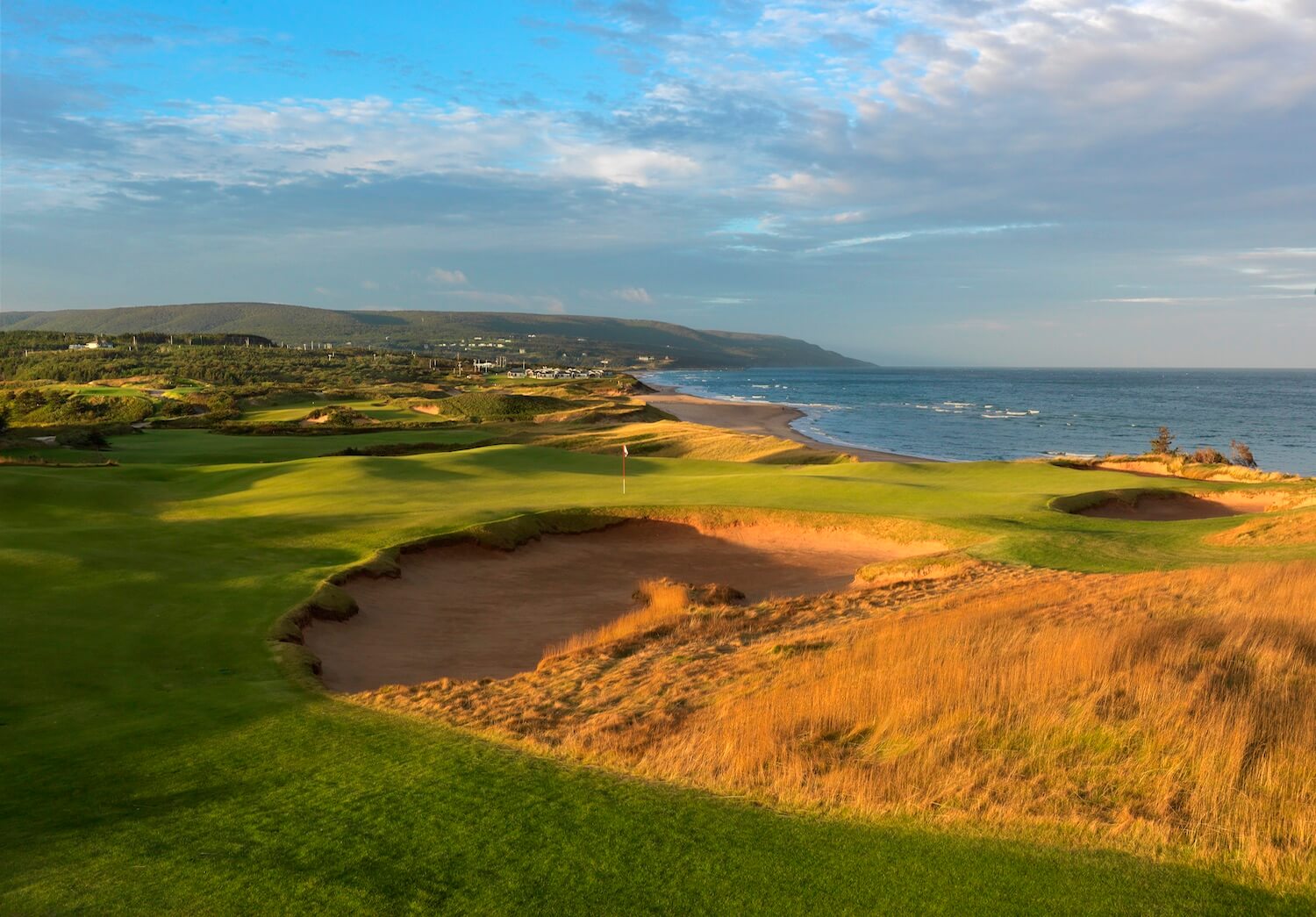 It should be said that there are many courses in The Americas that look and play like links courses. If you can't make your way to Oregon or Nova Scotia, here are a few that offer very enjoyable near-links experiences.
Streamsong (Red, Blue, Black Courses) – Bowling Green, Fla.
Sand Hills – Mullen, Neb.
Sand Valley (Sand Valley & Mammoth Dunes Courses) – Nekoosa, Wis.
Kiawah Island (Ocean Course) – Kiawah Island, S.C.
Chambers Bay – University Place, Wash.
The Links at Spanish Bay – Pebble Beach, Calif.
Arcadia Bluffs – Arcadia, Mich.
Lakewood Shores Resort (Gailes Course) – Oscada, Mich.
Whistling Straits (The Straits Course) – Kohler, Wis.
Diamante (Dunes Course) – Cabo San Lucas, Mexico
The Abaco Club – Great Abaco Island, The Bahamas
Highland Links (9 holes) – Truro, Mass.
Have you played one of our six links courses of The Americas? Tell us about your experience!