From the courses in Pinehurst to the host venue of the 2022 Presidents Cup—here are our top 10 golf courses in North Carolina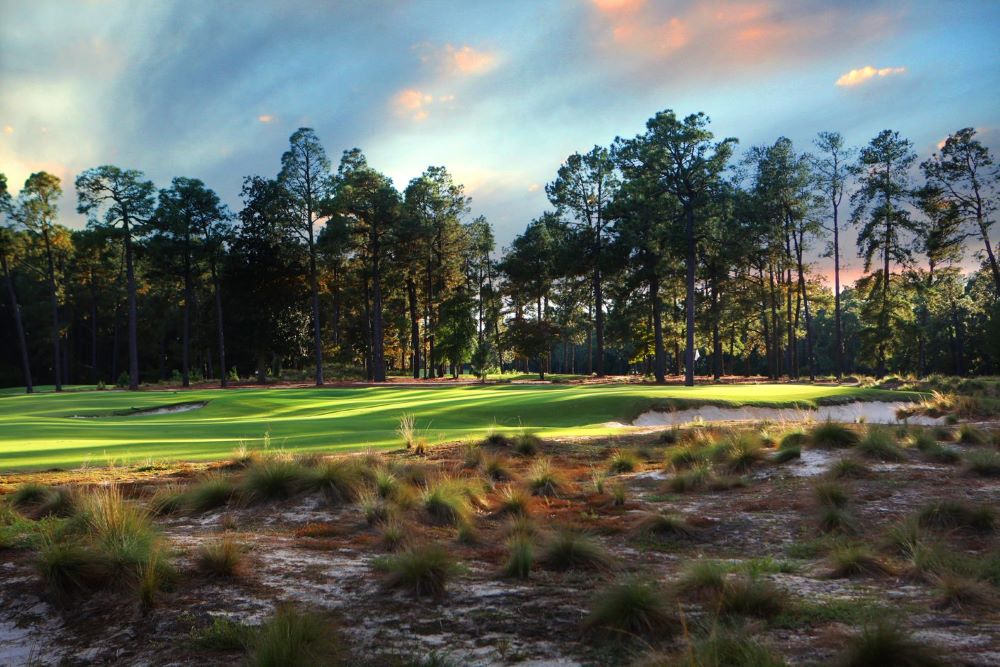 1. PINEHURST NO. 2, Pinehurst Donald Ross's masterpiece continues to top the list, thanks to a dramatic Coore & Crenshaw renovation that eliminated acres of Bermudagrass rough, allowing the course's best asset—its sandy base—to expand and shine through, along with 18 famously vexing Ross greens.
2. OLD TOWN, Winston-Salem Another renovation triumph for Coore & Crenshaw, where they eliminated hundreds of trees and doubled the width of the sloping fairways, adding strategic options to a 1939 Perry Maxwell design.
3. WADE HAMPTON, Cashiers A mountain gem widely regarded as Tom Fazio's finest work. Broad fairways wend through strategically placed bunkers and menacing streams en route to large, fast, and subtly undulating greens.
4. GRANDFATHER G&CC (CHAMPIONSHIP), Linville Nestled between two mountain ridges in the Linville River Valley, this Ellis Maples design is one of golf's most sublime walks, especially in the fall. Rhododendrons line the fairways, towering hemlocks cordon each hole from the others, and rockbound creeks and ponds add both charm and challenge.
5. PINEHURST NO. 4, Pinehurst A bold redesign by Gil Hanse has maximized the natural flow of the land while adding strategic challenges. Hanse removed hundreds of trees to open up vistas and replaced dozens of pot bunkers with large areas of exposed sand, while re-siting greens in low areas that allow run-on approaches.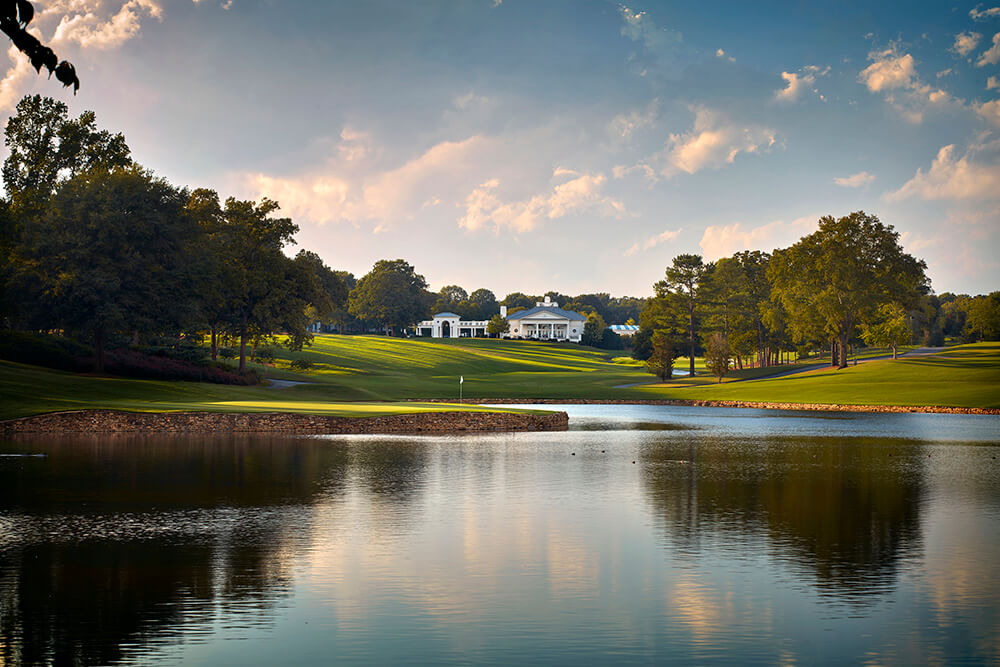 6. DIAMOND CREEK, Banner Elk Fazio literally moved mountains to create this immaculate playground set 4,000 feet up in the Blue Ridge. The front nine unfurls on a former sheep farm; the back climbs through woodlands, streams, rocky ravines, a quarry, and even a waterfall.
7. MOUNTAINTOP, Cashiers Along with Wade Hampton and Diamond Creek, this completes the troika of Fazio mountain marvels, ascending gracefully from a valley floor to the eponymous mountaintop. Much money—and dynamite—was put into the crafting of this one, and it shows.
8. QUAIL HOLLOW, Charlotte Site of numerous pro events including the 2017 PGA Championship and the 2022 Presidents Cup, and slated to host the 2025 PGA, this tree-lined, manicured parkland design with Fazio's stamp is a full examination, culminated with the punishing trio of holes known as The Green Mile.
9. CHARLOTTE COUNTRY CLUB, Charlotte Charlotte's most venerable club boasts a Donald Ross classic set on just 125 acres. The course had lost much of its luster before a highly lauded renovation by Ron Prichard cleared a claustrophobia of trees while also restoring the greens to the Ross style.
10. TOBACCO ROAD, Sanford On an abandoned sand quarry once cultivated by tobacco farmers, the late Mike Strantz created a billowing stunner. Numerous blind shots, cape holes, and tests of courage have earned it the nickname "Pine Valley on steroids."