After almost a century—and a discreet restoration—this Nantucket nugget is ready for some well-deserved attention
To the pantheon of one-hit-wonder architects like George Crump (Pine Valley) and H.C. Fownes (Oakmont), add the name, H. Emerson Armstrong. Son of a golf pro and a good player himself, Armstrong moved to the island of Nantucket, in the Atlantic Ocean off the coast of Massachusetts, by 1908. There he became one of the founding members and the designer of Sankaty Head Golf Club.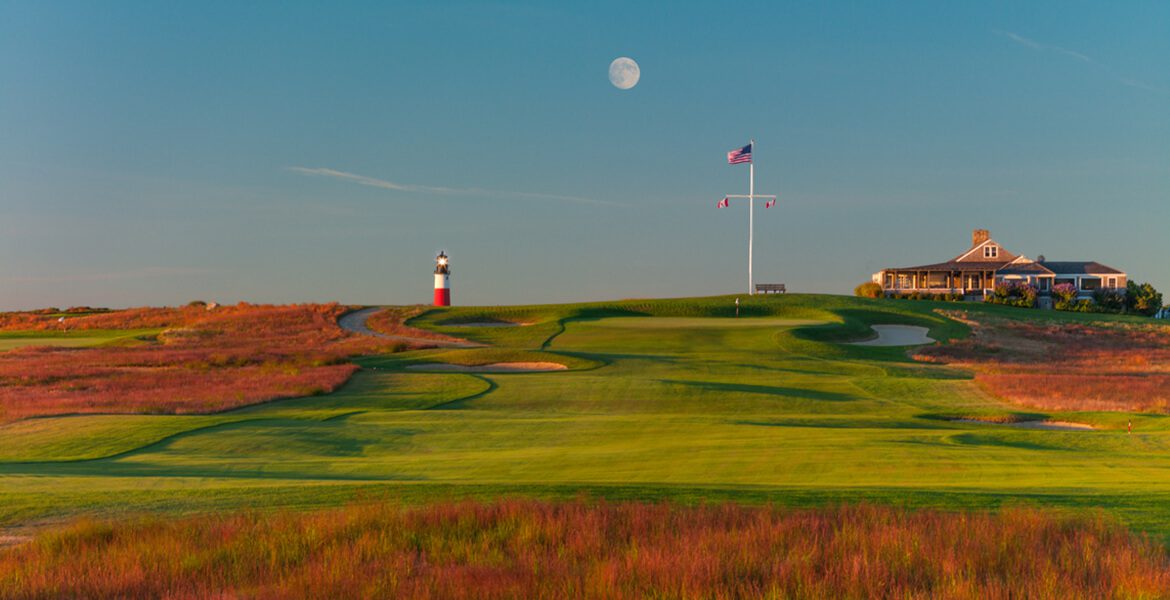 For a century, Sankaty Head has been one of the most charming courses one could ever see. Unfortunately, due to its location and private nature, few have. That will change next year when the USGA holds the Mid-Am there, letting the public see Armstrong's design, which recently underwent a cleverly minimal restoration by Jim Urbina.
Sitting on the eastern end of the island in the shadow of the 170-year-old Sankaty Lighthouse, the course may not touch the Atlantic, but Urbina still considers it a links. "It's ocean-influenced and the ocean is visible from much of the course," he explains. "It has a sandy, gravel base. Plus, there are no trees, it's windswept ground and proper turf, and it plays really firm and fast."
Armstrong laid out a figure eight with the clubhouse on a high point between the nines. He also fashioned the back nine as its own figure eight with a mound in the middle that affects six holes and brings many different winds into play.
Urbina calls the original design "genius" while downplaying his work, saying, "We blended the course into the natural beauty without sticking out." But according to Rick Durkes, a 39-year club member who was head of the green committee at the time, it had a big effect.
"Jim didn't just restore the course, he improved it," says Durkes. "He started by changing the mowing lines, which had an immediate impact. Our greens had been altered by 100 years of sand build-up; enlarging the puttable surfaces gave us more hole locations. He returned our 11th hole to a powerful par four from a short par five that caused traffic congestion. And a small water hazard that had to be artificially fed was restored as a bunker with appropriate drainage."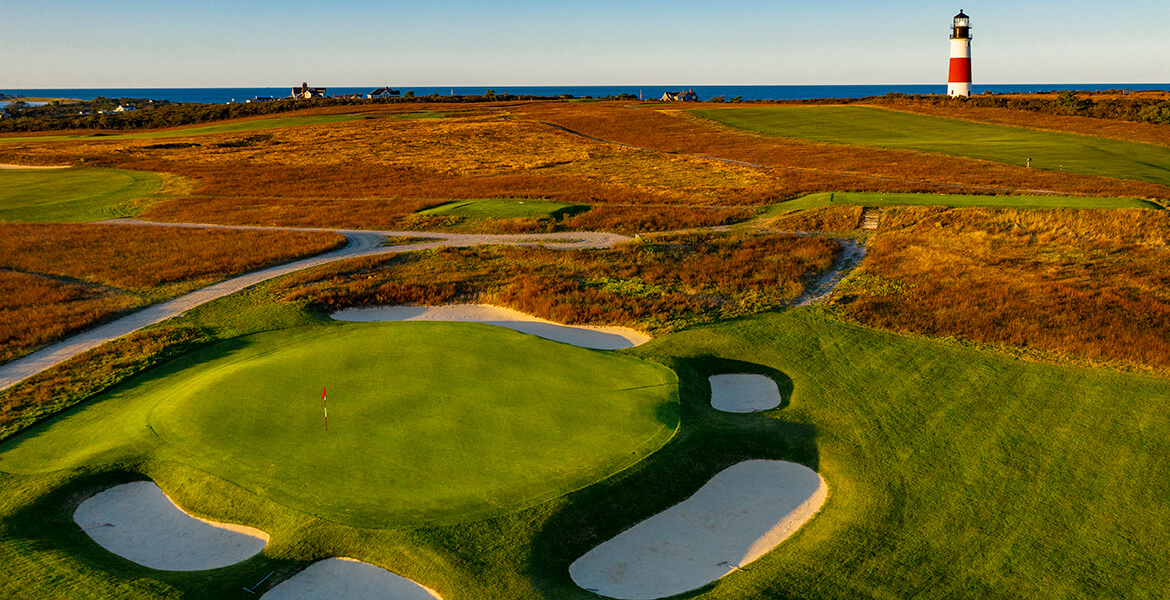 Trying to "remove the modernism," Urbina took out some bunkers and reshaped others to attract errant shots. "Blobs of bluegrass" were returned to natural fescue, scrub oak cleared between fairways. Tees were lowered and mown to create an infinity look, the walks between them and greens shortened and cleaned up.
More than anything, Urbina reinstated the land—undulating, open, and fast—as a strategic element. "Why not utilize what's there naturally when you have land like this? Holy Mackerel, it has all the contours you would ever want. And some of them put you in places you don't want to be. You can't just bang the ball."
Complimenting Armstrong, Urbina says, "For his only foray into design, it was pretty damn good. He spent several years walking through the thicket to find the routing. It moves perfectly, and as a walk, it's seamless."