A family-owned sand and gravel mine has morphed into Oregon's next great public golf course
Since opening Umpqua Sand & Gravel in 1965, the Guido family has known the land they owned in Roseburg, Ore., couldn't be mined forever. A lighthearted idea to build a 9-hole course led to shaping a few par-three holes for their inner circle to enjoy, and ultimately plans for a reclamation project including a full 18-hole course and RV resort. The family contacted Oregonian golf architect Dan Hixson, who fortuitously had just finished his two reversible 18-hole designs at Silvies Valley Ranch.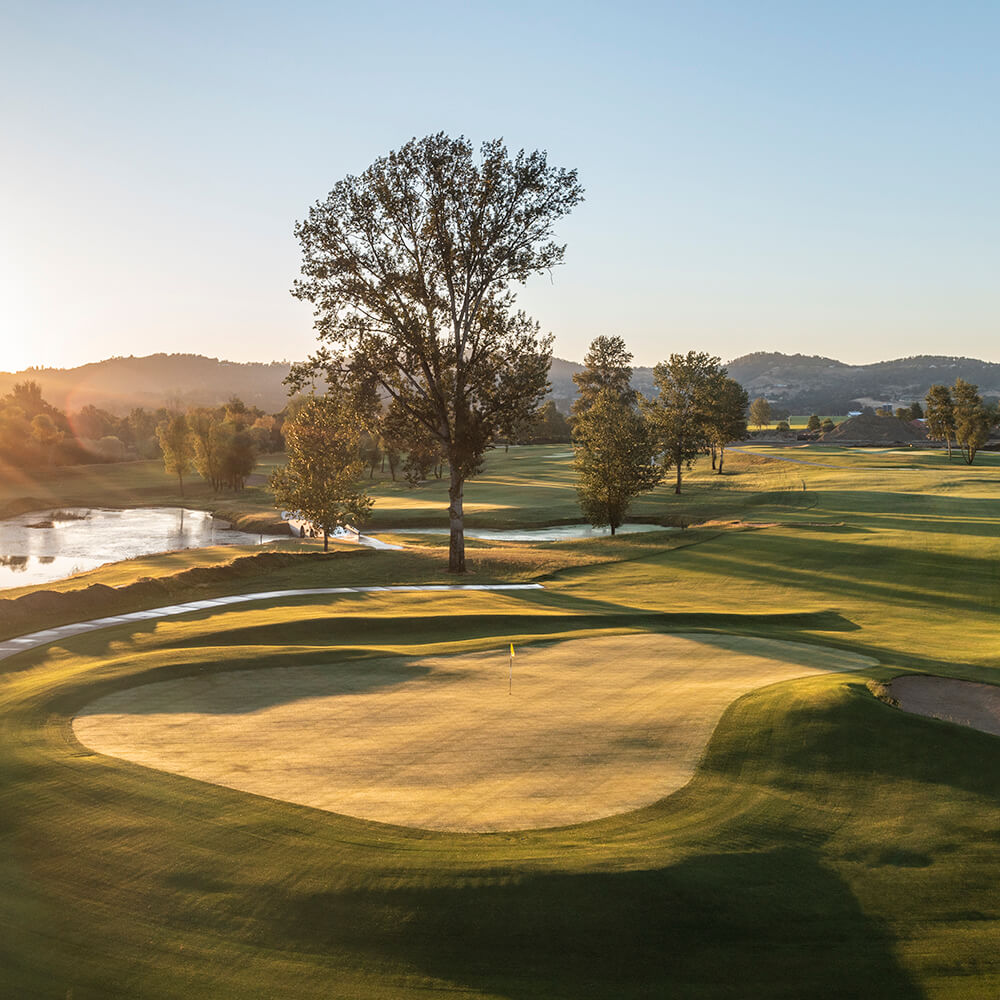 After training for his miner's license, Hixson cleared the overgrown site beside the South Umpqua River, revealing long views across the flood plain into the Garden Valley. His first 10 holes opened for preview play in summer 2021 at the yet-to-be-named property ("Bar Run" was later chosen after a contest on Instagram).
Beautiful turf, golden fescue, and mature trees now sit atop the river bar with sharp swales shaped by floods used strategically around greens. Holes 8, 10, and 11 play along the river while others navigate ponds created from previous digs. The signature 6th—part of the eight holes still to be revealed—is a replica of the 13th hole, "Pit," at North Berwick, set next to a cattle field (instead of an ocean) with a concrete wall guarding the green (instead of stone).
When the full layout opens this summer, the par-70 will play around 6,300 yards with four par fives and six par threes including a stretch of seven holes without a par four from 10–16. Old machinery from the still-active mining operation is scattered around the course, like the dragline bucket between the 14th and 16th holes.
"It'll be sporting. It doesn't take itself too seriously—should be fun golf," says Hixson. The resort component has 71 RV spaces and five tiny homes with amenities including a pool, laundry facility, weight room, and walking paths.