Nestled on a ridgeline between the Selkirk and Monashee Mountains and overlooking the Columbia River Valley in Revelstoke, British Columbia, a golf course is being built in the heli-skiing capital of the world.
It only makes sense that the next Canadian golf property from Cabot—one of the hottest golf development firms on the planet—would come at the base of the mountain resort with the tallest ski mountain and longest vertical in North America.
For Cabot co-founder and CEO Ben Cowan-Dewar, things seem to just keep going up.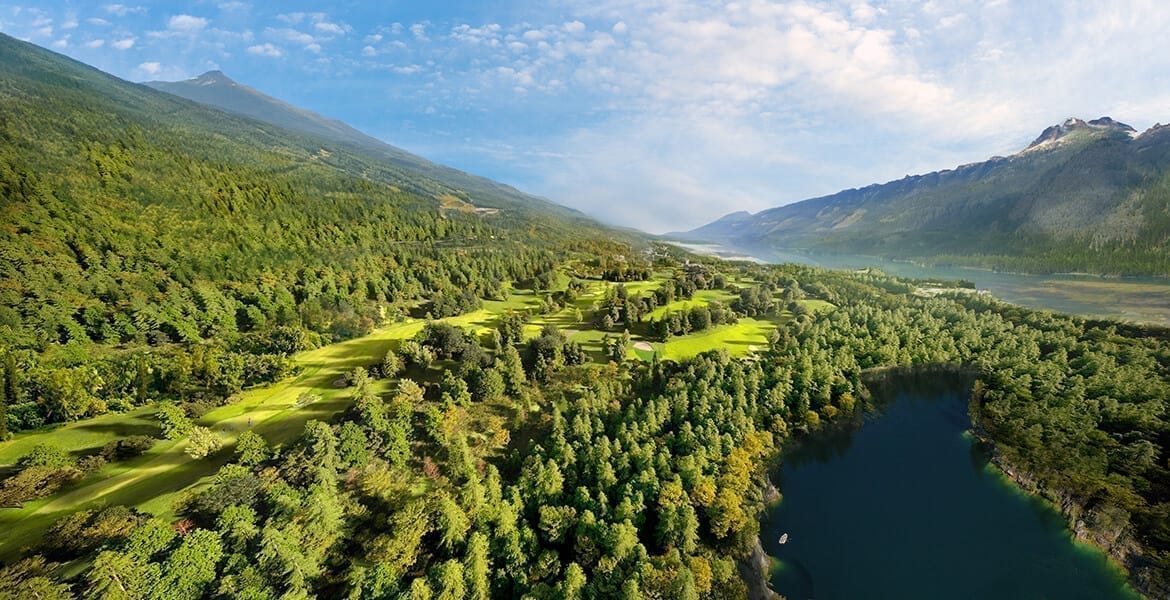 Cabot Revelstoke has a projected opening date in 2024 for its 18-hole design, called Cabot Pacific, by noted Canadian architect Rod Whitman (who designed the first Cabot course, Cabot Links) and the team at Whitman, Axland & Cutten. However, things will begin to ramp up soon as the Cabot name will be attached to more than just Canada's current top golf resort destination at Cabot Cape Breton.
In late 2022, the brand will officially open its site in the Caribbean at Cabot St. Lucia with a new course from Bill Coore & Ben Crenshaw. Earlier this year, Cabot announced the acquisition of World Woods Golf Club in Central Florida—to be rebranded as Cabot Citrus Farms with two 18s and a par-3 course—as well as the acquisition of Castle Stuart in Scotland, where it plans to add a Tom Doak-designed course by 2024 to its existing Gil Hanse layout at the freshly named Cabot Highlands. With Revelstoke, that will quickly take Cabot from its status as a lone ranger to a full-on fleet—growing to 10 golf courses at five destinations in four different countries in the next two years.
"We'll keep at it as long as we're having fun, and we're having a lot of fun," says Cowan-Dewar.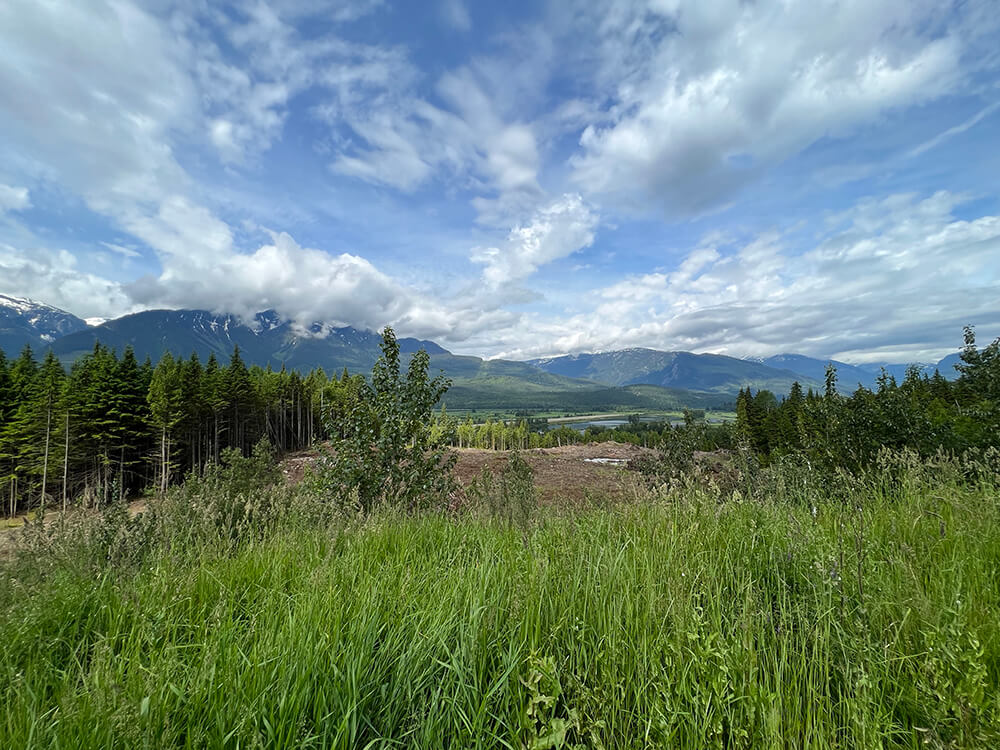 Earlier this summer, I traveled to Revelstoke to view the progress at the Western Canadian addition to the Cabot portfolio and learned first-hand why Cowan-Dewar, an avid skier himself, chose the location.
At the time of my visit, 10 of Cabot Pacific's holes had been cleared with the rest set to be cut out in the winter. Along with the architecture team, we started at the dramatic short par-four 1st—as Cowan-Dewar did on his initial visit—staring down 100 feet of elevation toward a pin flag representing the site of the green with the valley and Williamson Lake in the distance.
"When I'm on a property, I know in 10 minutes whether I'm interested or not; it's just sort of how I feel," says Cowan-Dewar. "I called Rod Whitman on that first visit and really felt like—having given him an opportunity in Cape Breton to build a course near Highlands Links, one of Stanley Thompson's greats, and knowing Rod grew up in Alberta and had such a love for Banff Springs and Jasper Park Lodge—to be able to give him a chance to build something that would stand the test of time in the mountains just seemed like the obvious choice to me."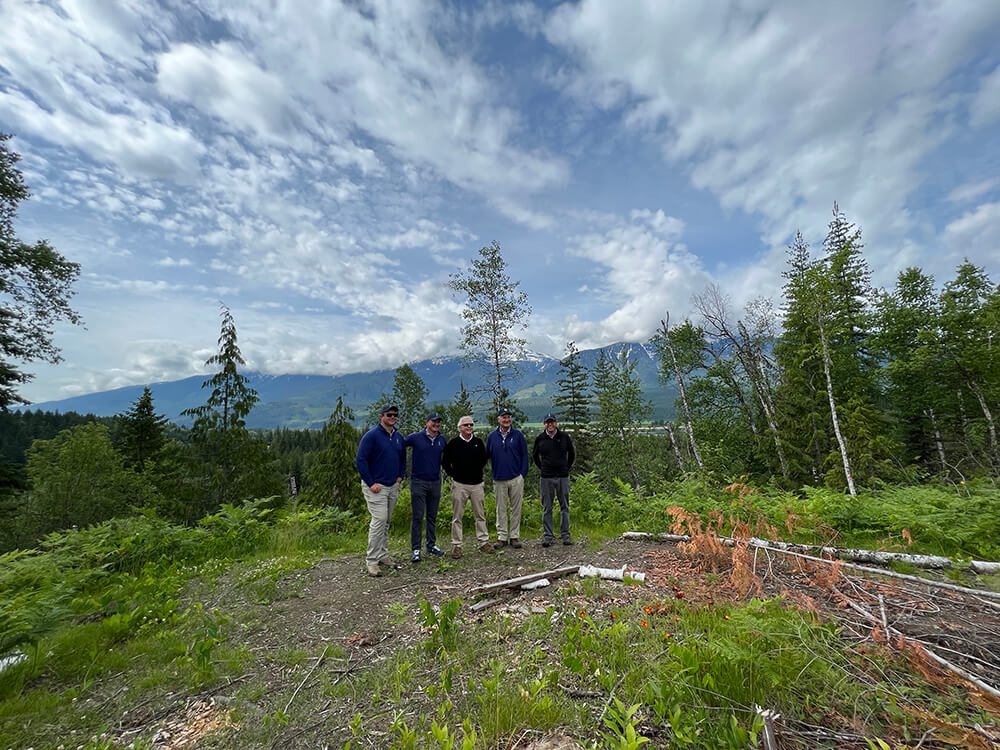 Cowan-Dewar admitted an initial bias that the land at Revelstoke, with all its fame for skiing, would be too severe to yield great golf. Instead, he found the ridgeline at the base of Revelstoke Mountain Resort that featured gentler movement and tremendous, long views like those offered behind the par-four 7th, with its infinity green towards the valley.
That 7th hole is the start of a signature three-hole stretch on a serene part of the course—not quite Amen Corner but following the same sequence. Whitman calls the par-three 8th hole, which requires a 190-yard carry over a gorge, "not over the top, but a heroic hole," saying it's similar to Cypress Point's "par-3.5 16th hole." The par-five 9th hole features a tee shot through a shoot of tall trees and a fairway angling right, reminiscent of the 18th hole at Augusta National.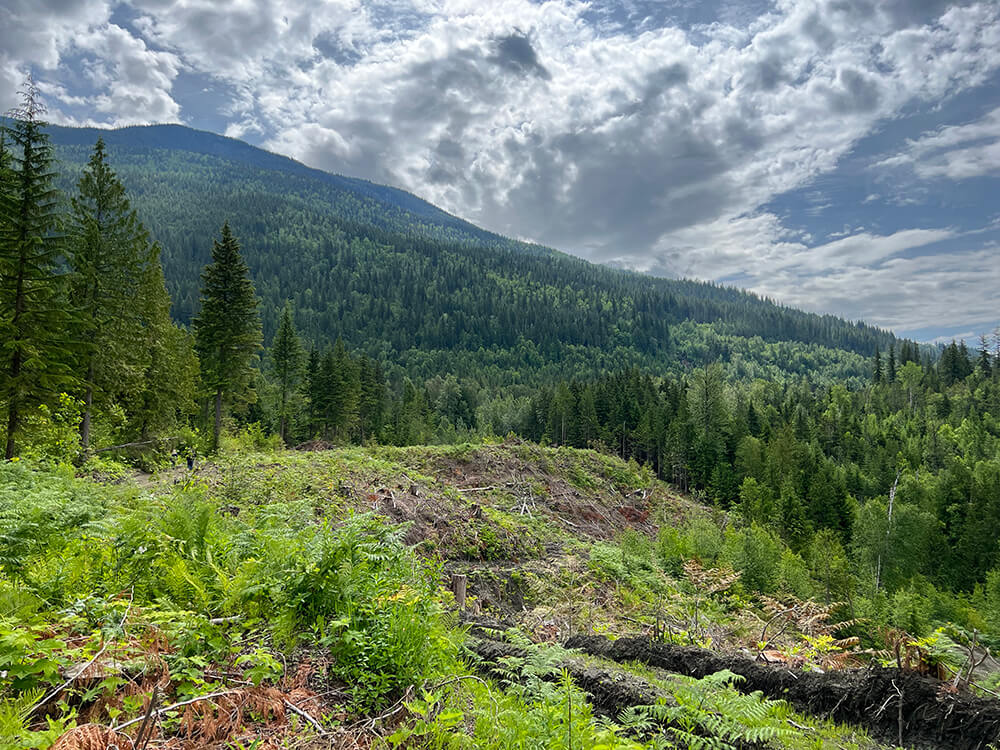 When asked what the course reminds him of, Cowan-Dewar gave a surprising answer: The Country Club at Brookline. Not in the mountain backdrop setting, of course, but in the ground for golf with its natural beauty and exposed rock. "One of the things that's so neat about Brookline is you've got all of this movement and neat pieces of landform, in some cases rock that you play up and over, or off, or around. That was the thing that really resonated with me. Again, there's lots of mountain golf that is so rocky that there's no sand or soil; this wasn't that."
The 14th, one of Cowan-Dewar's favorites, is a clear example. A massive exposed boulder atop the turning point of the 447-yard dogleg par four separates the 14th and 15th holes. Some of the rock in the path down the 15th may need to be cleared, but that's still up for debate. "I think there is something that would be robbed of the nature of that place if we did too much of that," says Cowan-Dewar.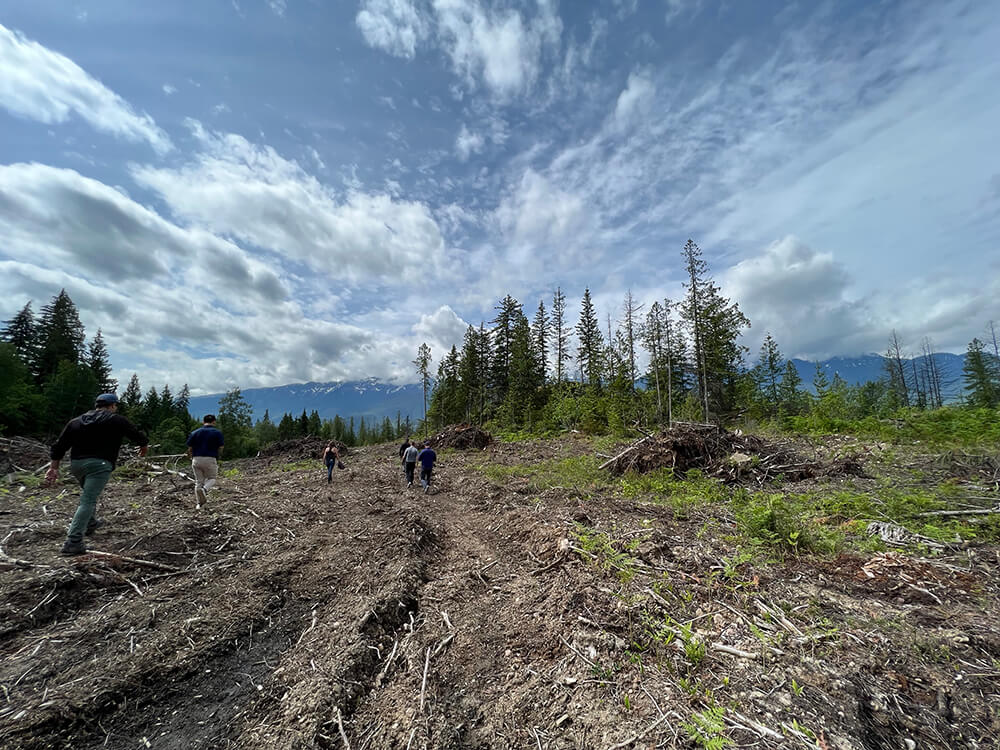 The downhill, par-three 17th hole accentuates a unique aesthetic around the course, with a babbling brook crossing just before the green. Water rushing down the mountain can be seen, or sometimes just heard, throughout the design.
At the moment, there are approximately 1,000 beds for guests combining the lodging in the town of Revelstoke and the 222-room Sutton Place Hotel at the resort. In 2023, construction will start on a new a nine-story hotel and five condo buildings next to a new clubhouse overlooking the first and 18th holes.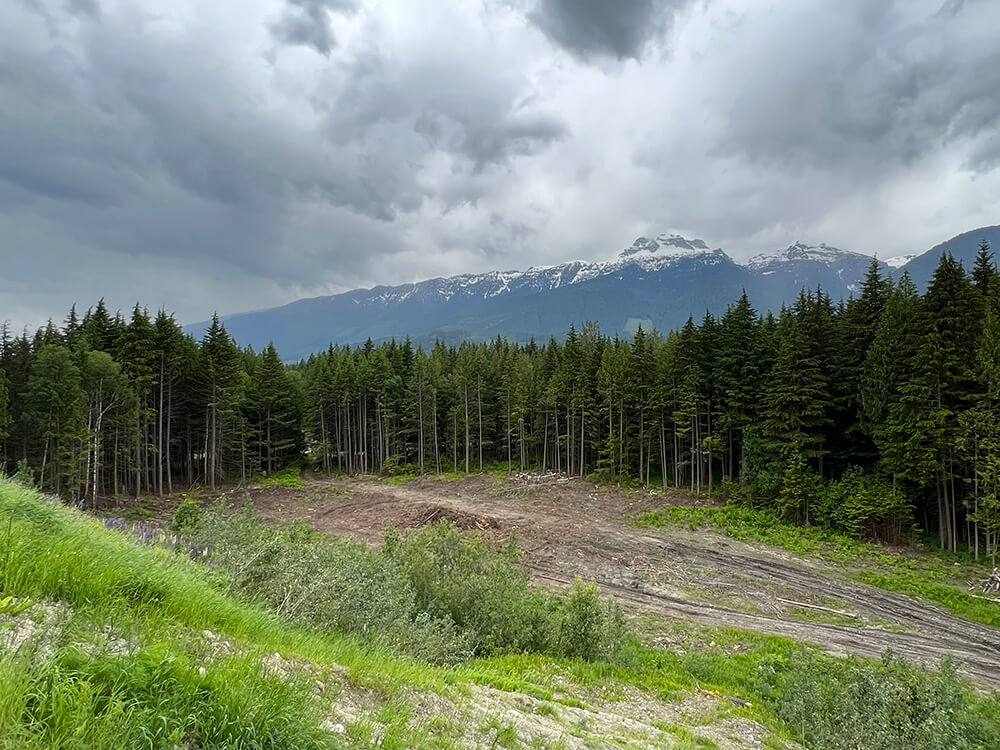 In the course of 18 years since he saw the site on which Cabot Links was built for the first time, Cowan-Dewar has looked at hundreds of sites—only choosing a handful of spots to start a project from scratch. He has a proven track record for building the epic—and golf fans should be stoked for what's next.