Just over a decade ago, the Cabot name burst upon the golf scene with its solitary, but widely acclaimed course on the Atlantic Ocean near the town of Inverness, Nova Scotia. Now, it's only fitting that perhaps the fastest-growing brand in the game is making its European foray in Inverness, Scotland.
Cabot, which already has high-end golf course projects in development in Canada, Saint Lucia, and Florida, has now added the esteemed Castle Stuart course designed by Gil Hanse to an impressive, and expanding, portfolio.
Just five minutes from the Inverness Airport, 20 minutes from Nairn, and within an hour or so of other famous courses in the Scottish Highlands like Brora, Royal Dornoch, and Skibo Castle, Castle Stuart has been tabbed as one of the Top 100 courses in the world, laid out over a rugged natural landscape with holes framed by the sea and dramatic bluffs. It now becomes the centerpiece of a property that will be known as Cabot Highlands, the latest extension of a brand that boasts Cabot Cape Breton (Nova Scotia), Cabot Revelstoke (British Columbia), Cabot Saint Lucia, and Cabot Citrus Farms (central Florida).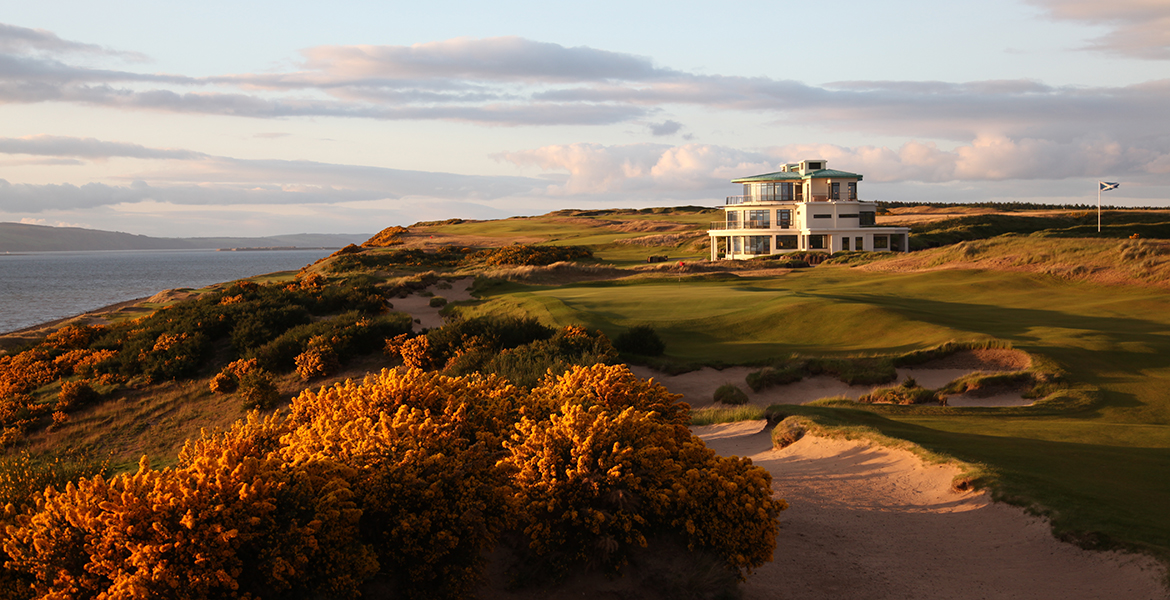 "It's building on the foundation we started years ago," says Cabot CEO Ben Cowan-Dewar, who partnered with Bandon Dunes owner Mike Keiser in establishing the Cabot brand. "These things, they take time. But the chance to build in an amazing location and continue to get to work with amazing people is what it's all about."
While Castle Stuart checks the Cabot boxes for world class golf and phenomenal surrounds, more is on the way. Cowan-Dewar and the Cabot team have brought in architect Tom Doak to build a second 18-hole championship course on a property that spans almost 500 acres. The new course, which will begin construction later this year and has a planned 2024 opening, will play around Castle Stuart's 400-year-old castle, weaving through hillsides and expansive open land. There are also several holes dramatically set on the water further southwest of the current course.
"Doak's course will play from the same clubhouse. The first and 18th holes will basically occupy where the driving range is today and will play down around the eponymous Castle Stuart and then along the water," Cowan-Dewar explains. "Castle Stuart starts up high at the (art-deco inspired) clubhouse. Most of Doak's routing is down low, quite intimate to the water."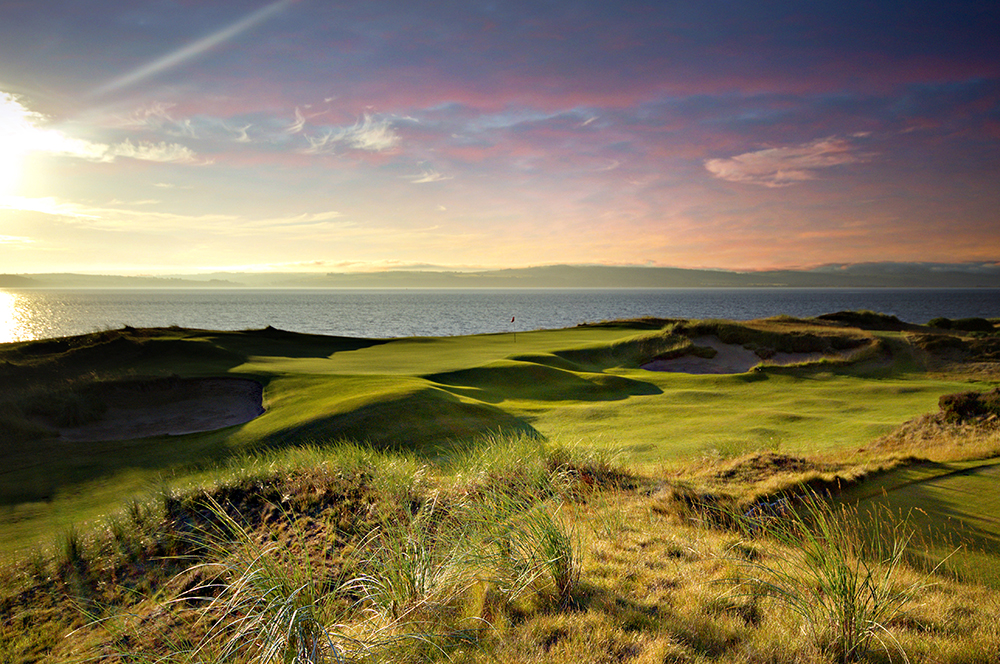 While Cabot started as a single remote course, it's expanded into boutique resort lifestyle communities. And real estate will be a key component of the Cabot Highlands property, with sales of upscale, modern cottages inspired by the Scottish countryside starting in 2023. When homeowners aren't in residence, their cottages will be available as luxury accommodations for visiting guests.
The property will also feature restaurants, retail, and community gathering points, with plentiful outdoor activities beyond golf nearby: cycling, falconry, fishing, hiking, horseback riding, and more. The town of Inverness is only about 10 minutes away, with its marketplaces, museums, cathedrals, and restaurants, while the area also is home to several of Scotland's top whisky distilleries.
But for Cabot, it all starts with the golf. And Cowan-Dewar calls Castle Stuart, quite simply, one of his favorite modern courses in the world. Through the years, he developed a friendship with late owner Mark Parsinen, who co-designed the layout with Hanse. Shortly before it opened in 2009, he brought Cabot Links architect Rod Whitman with him to tour the course, gleaning inspiration for their own Inverness (Canada) project.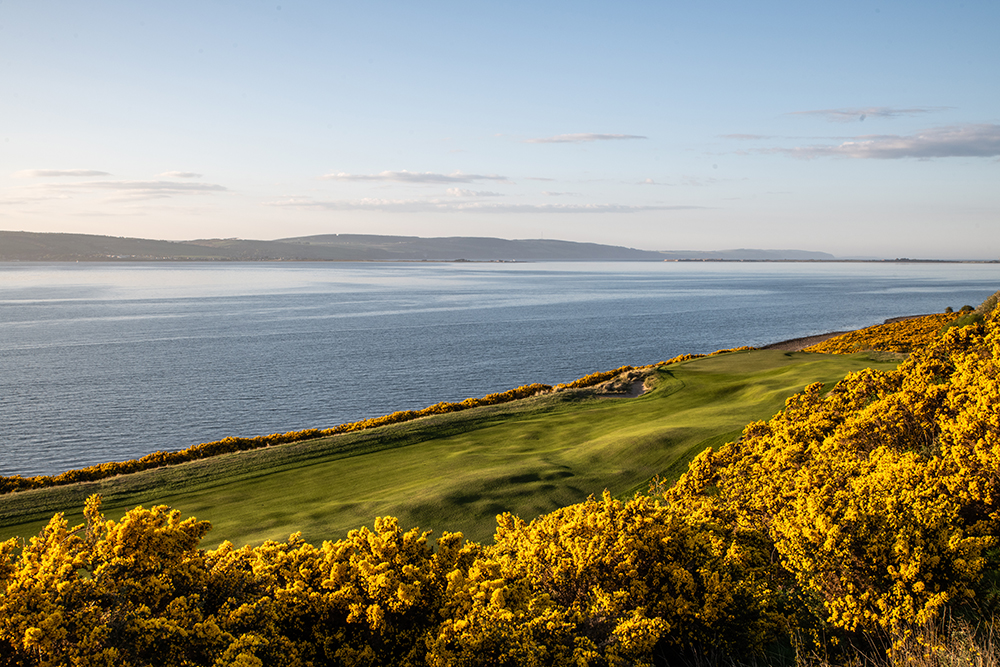 After Parsinen passed away in 2019, family members, including his wife DeDe, were left to figure out next steps. Given the existing relationship, it was only natural for conversations to involve Cowan-Dewar.
"The opportunity to bring it into our fold and build on the legacy Mark established there was too amazing to pass up," says Cowan-Dewar, whose heritage is Scottish and over two decades ago was involved in the golf tourism business in Scotland. "The market for Castle Stuart is very much the same as that we've gotten to know so well over the past 10 years in Nova Scotia—the UK, U.S., and Canada. So, it builds on the strength of where our guests are coming from today. And it's one of my favorite places in the world."
"The golf infrastructure is so amazing," Cowan-Dewar adds. "These are places that when I first went to Scotland, these were the places I wanted to go to most, and as a region and destination, it's incredible."
For the Cabot brand's expansion into Europe, and the Scottish Highlands, it's a perfect fit.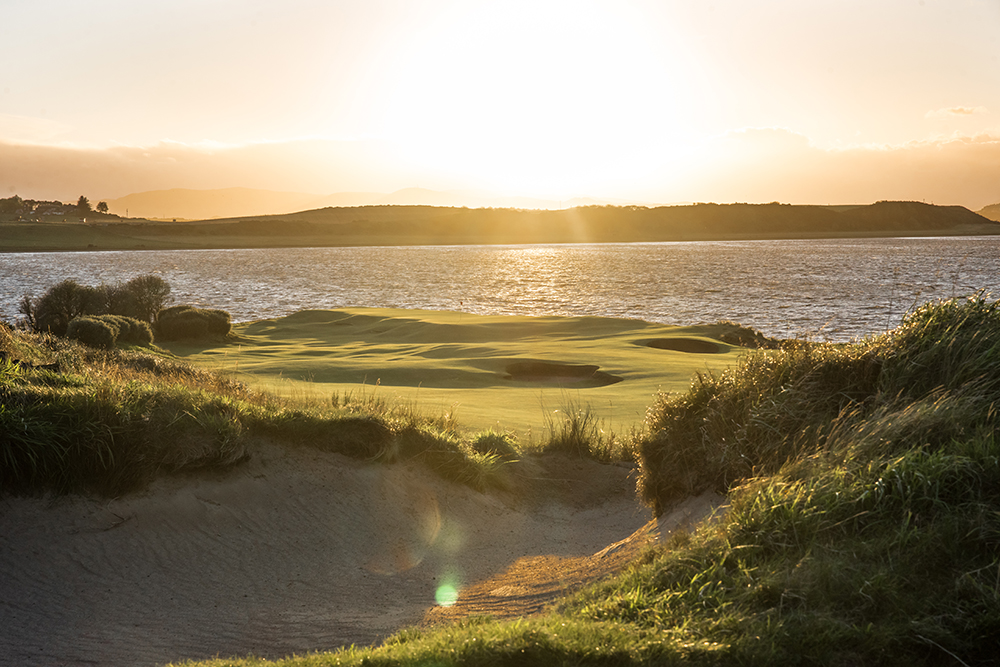 Will you add Castle Stuart and Cabot Highlands to your Scotland golf itinerary?