With a passion for courses and the ideal mentor, Ben Cowan-Dewar is shaping up to be golf's next great developer
Ben Cowan-Dewar was 10 years old and living on the family farm in eastern Ontario when he envisaged golf holes on the property. The youngster was soon building tees, bunkers, and greens there. A passion for architecture was born, and the seeds of a future course developer were planted.
That was nearly 35 years ago, and Cowan-Dewar now is CEO and partner in a gallery of acclaimed courses, with more to come.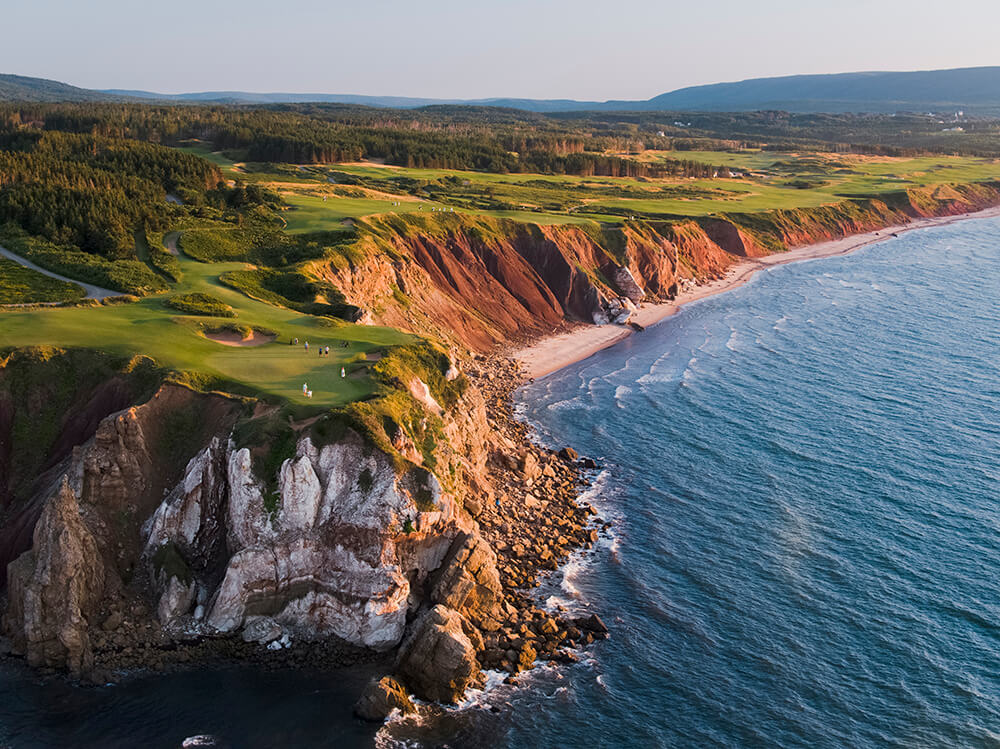 First there was Cabot Links on the island of Cape Breton in Nova Scotia, which opened in 2011. Next, in 2015, came Cabot Cliffs, three miles away; like Links, as everybody calls the first course, it overlooks the Gulf of St. Lawrence. Construction of Cabot Point on the Caribbean island of Saint Lucia is advancing, while Cabot Pacific in Revelstoke in the mountains of central British Columbia is scheduled to open in late 2023 or the spring of 2024. Cowan-Dewar has assembled leading architects for the courses and their associated components, including lodging and residences.
Most every course ranking has Cabot Links and Cabot Cliffs at or near the top. In its most recent ranking of the top 100 courses in Canada, ScoreGolf Magazine has Cliffs first and Links fifth. Given their natural beauty and dramatic oceanfront and mountain sites, there's reason to believe Cabot Point and Cabot Pacific will be highly ranked on world lists, too.
Cowan-Dewar has parlayed his passion for courses in naturally beautiful settings into a brand the golf world knows, simply, as "Cabot." He regularly fields calls from people who want him to examine a site because they believe it could be the next great course in the Cabot portfolio.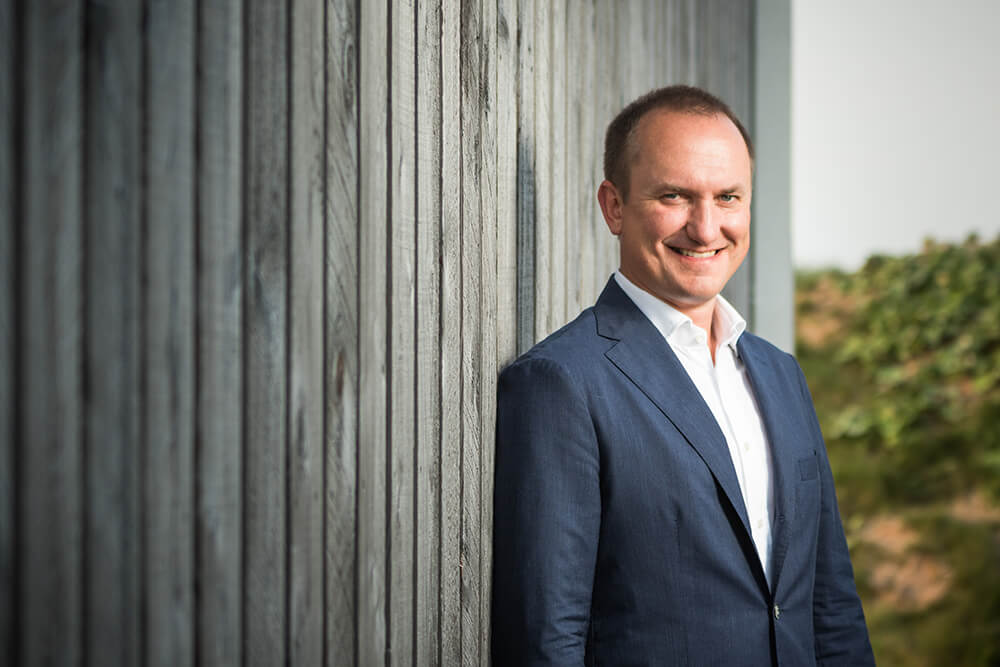 "When you can build something that is a combination of art and business, and you actually want to operate and own it, and you get to work with wonderful people, it's the greatest joy in the world," Cowan-Dewar says one morning in his downtown Toronto office. "I started Cabot 17 years ago, when I was 25. I didn't know what I didn't know."
He has forged close relationships with people gifted in their fields. Rod Whitman, an Albertan, worked with Bill Coore and the late Pete Dye on various courses. Cowan-Dewar was familiar with the way he shaped ground to create interesting holes, so he hired Whitman to design Cabot Links. Coore and Ben Crenshaw designed Cabot Cliffs and also Cabot Point. Whitman (with partners Dave Axland and Keith Cutten in their new firm) are the architects at Cabot Pacific. Meanwhile, Cowan-Dewar has partnered with craftsmen he considers the best in the business to design homes where a project, such as Cabot Saint Lucia (the course itself is called Cabot Point), includes a residential component. Richard Evans of Studio RHE in London, England, is the internationally respected architect of the homes and villas at Cabot Saint Lucia.
Having played oceanfront courses such as Cypress Point and Pebble Beach, Cowan-Dewar is emphatic in his view that any homesites in a dramatic setting should be planned around the courses, rather than the other way around. The sites and the homes, while exceptional, should complement the golf.
"For me, real estate on a course had this incredibly negative connotation," he elaborates. "But if you go to Cypress or Pebble, they have homes. I've never heard anybody say their day was ruined by that. Pebble is the example. You have to be very thoughtful about it, but if the best land is used for golf, the two can coexist very well."
To achieve that marriage of the course, land, homes, and a resort component, Cowan-Dewar says, "We work with people who are masters of their craft. They're unified around a vision. We are all focused on achieving the best possible."
Cowan-Dewar cites the book The World Atlas of Golf and the television series Shell's Wonderful World of Golf as influential in his learning about design when he was young. Course routings fascinated him, so he worked out ways of mapping holes on the family farm. He was a more-than-capable golfer after taking up the game at seven or eight, and sometimes played 45 holes a day on the Camden Braes Golf & Country Club in Odessa, Ontario, near the farm. He won the junior club championship at 12, but was more enamored of studying what went into a first-rate course than refining his game.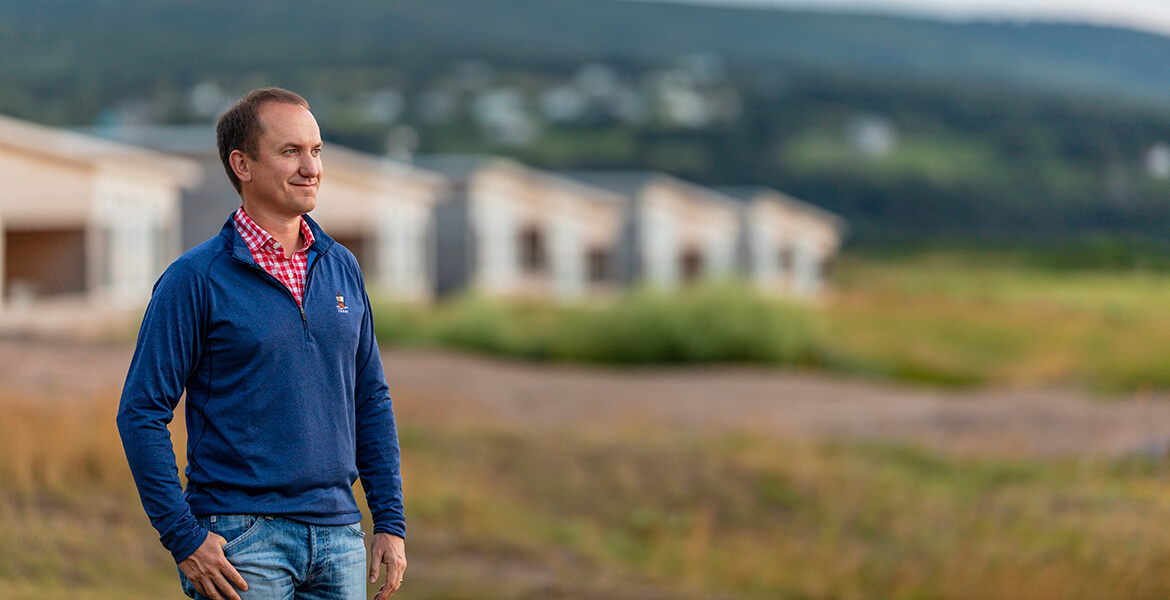 Cowan-Dewar's mother is a family doctor who still practices. His dad was a stockbroker. He describes his parents as "hippies who left Toronto," back-to-the-land people. He has one older and one younger sister. "My parents are great exemplars of being good to people," he says.
During family vacations, Cowan-Dewar (Cowan is his mother's name and Dewar his father's) looked at land with one question in mind: Would the property suit a golf course? His grandfather belonged to the Lost Tree Club that Jack Nicklaus designed in North Palm Beach, Fla., and took him to play Seminole when he was 13 years old. The Donald Ross design is adjacent to the Atlantic Ocean and invites golf on the ground as well as in the air. There was something bracing about golf in the sea air for Cowan-Dewar. This type of golf became a touchstone; it was not surprising that the first course he would undertake would be an authentic links: Cabot Links.
Cowan-Dewar started a high-end golf travel business called GolfTI (Golf Travel Impresarios) in 1999 after graduating from the University of Toronto. This enabled him to visit the great courses of the world. He was 24 when he first saw the town of Inverness on Cape Breton and the property that would become Cabot Links. One-third of what became the course was on the site of a mine that had been abandoned in the late 1950s.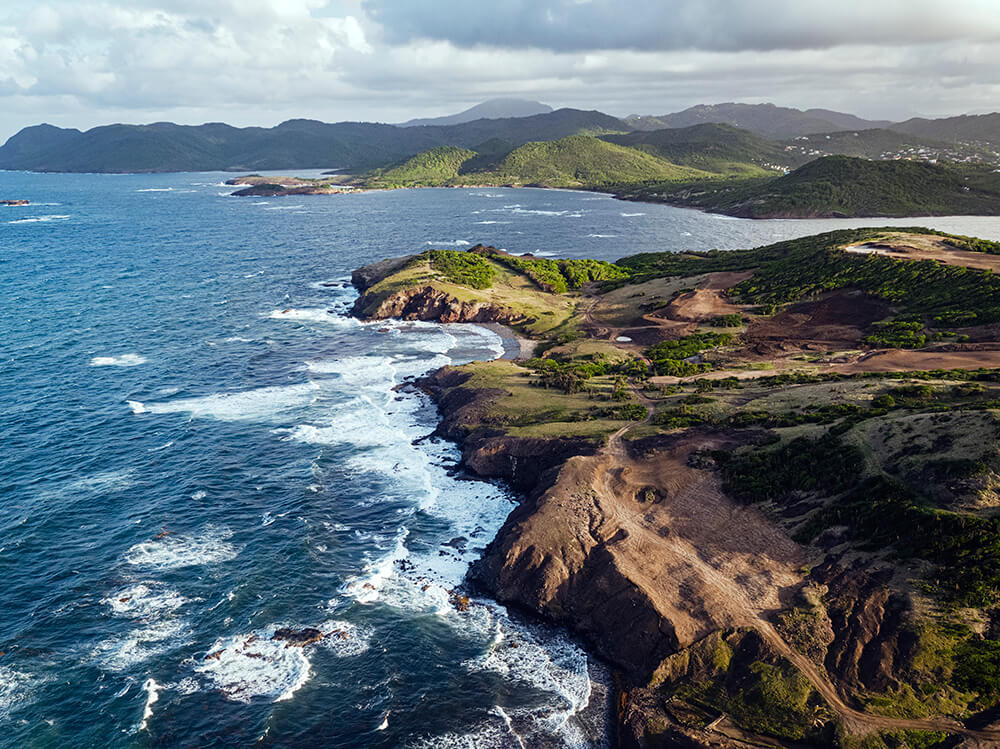 He was taken with the possibilities of a links there, but needed funding. He tried to get to Mike Keiser, the visionary developer and financier behind Bandon Dunes, Sand Valley, and other courses that draw golfers from around the world. Keiser finally took his calls and eventually saw the property and met Cowan-Dewar. He came aboard as a partner in Cabot Links, which opened in 2011.
Cowan-Dewar says he "segued" out of his travel business in 2014 after Cabot Links proved successful. Cabot Cliffs, in which Keiser is also a partner, opened in 2015. Keiser is involved, although in a lesser role, at Cabot Saint Lucia, and in a role "still to be determined," he said, at Cabot Revelstoke. Meanwhile, Cowan-Dewar continues to look at properties during his still extensive travels. The Cabot brand is likely to expand.
"Lots of people could have given a young entrepreneur money," Cowan-Dewar says. "Lots of people also said no. But nobody could have given me the mentorship, the friendship, and the partnership that Mike gave."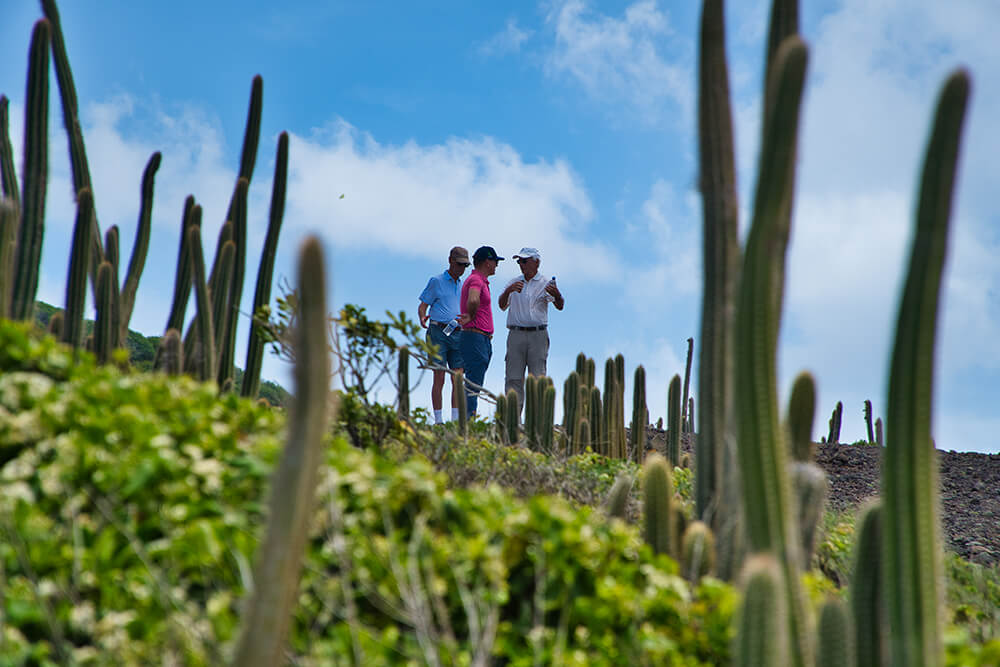 "To talk to Ben is to be excited about the projects he has going," Keiser says. "It's beguiling when a leader is so enthusiastic, and a bit of a showman, which helps. Ben has a great common touch. He's my protégé, partner, and, in some ways, a son. I'm delighted with what he has done and is doing."
Cowan-Dewar puts their association this way: "Aside from my family [he and wife Allie have an 11-year-old daughter and two sons, seven and 13], it's the most meaningful relationship in my life. Mike is one of the most amazing people I've come across."
Cowan-Dewar might well be only beginning. "The joy of creating," he says, "is immense." Judging by the reaction to Cabot Links and Cabot Cliffs, and to the promise of Cabot Point and Cabot Revelstoke, the joy he feels will continue to intensify and find wide expression. Golfers everywhere are sure to be pleased.