When Gamble Sands announced that David McLay Kidd was returning to build on his successes in Eastern Washington, it went against the grain—at least somewhat—in terms of golf-centric getaways: A single golf architect designing three or more courses at one property.
Perhaps not unlike the way resorts seek a diverse lineup of restaurant offerings, destination golf properties often gravitate to a mix of course designers.
Kidd, for example, created the seminal course at Bandon Dunes (Oregon), which also has designs from Tom Doak and the team of Bill Coore & Ben Crenshaw. Streamsong (Florida) has courses from Doak, Coore & Crenshaw, and Gil Hanse, while Sand Valley (Wisconsin) is a blend of Coore & Crenshaw, Kidd, and (soon) Doak. Big Cedar Lodge in the Ozarks of Missouri has courses from Coore & Crenshaw, Jack Nicklaus, Tom Fazio, Gary Player, and Tiger Woods. Even Pinehurst in North Carolina, with its deep Donald Ross ties, has offerings from Hanse, Nicklaus, George and Tom Fazio, Rees Jones, and Ellis Maples.
But there are still a good number of golf destinations that stay true to a single architect.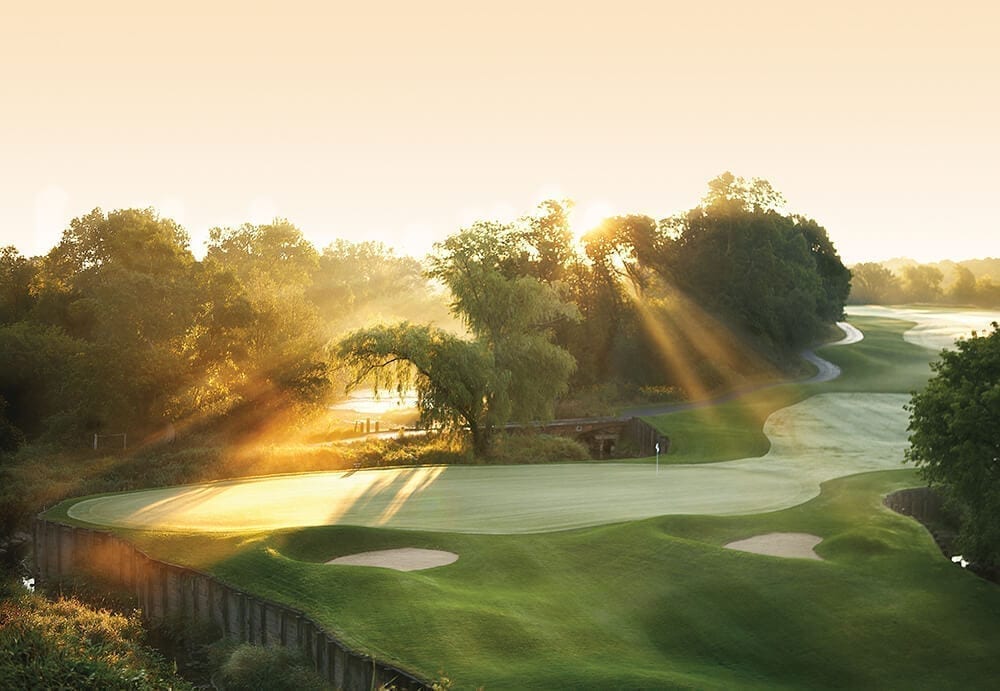 The most notable example is probably Destination Kohler in Wisconsin, with its four courses designed by Pete Dye, including Whistling Straits sculpted on the shores of Lake Michigan.
For other golfers, the Robert Trent Jones Golf Trail in Alabama might jump to mind. All 54 holes at locations such as Hampton Cove, Magnolia Grove, Grand National, Oxmoor Valley, and Capitol Hill were based on RTJ Sr.'s design philosophy, although he was semi-retired at the time and left much of the work to associates, like Roger Rulewich.
Here's a partial rundown of other U.S. getaways with at least three open-to-public-play courses from the same golf architect:
This Salamander Resort just outside Tampa has a course, Copperhead, that's home to an annual PGA Tour stop. It's one of four at the facility designed in the 1970s by accomplished architect Larry Packard that have a feel more reminiscent of the Carolina Sandhills and Georgia Foothills than the typical flat Florida terrain.
Oregon native Dan Hixson, the architect behind courses Bandon Crossings and most recently Bar Run, is responsible for all the golf at this eastern Oregon ranch getaway that might be even more remote than Bandon Dunes. This includes the reversible Craddock and Hankins courses as well as the par-3 Chief Egan layout and a 7-hole short course called McVeigh's Gauntlet.
The Wolf at Paiute lays claim to being the longest course in Nevada, at over 7,600 yards. It also boasts an island green. You might have guessed that Pete Dye spearheaded the design of that scenic layout, as well as the other two championship courses at the resort just under a half hour off the Vegas Strip: Sun Mountain and Snow Mountain.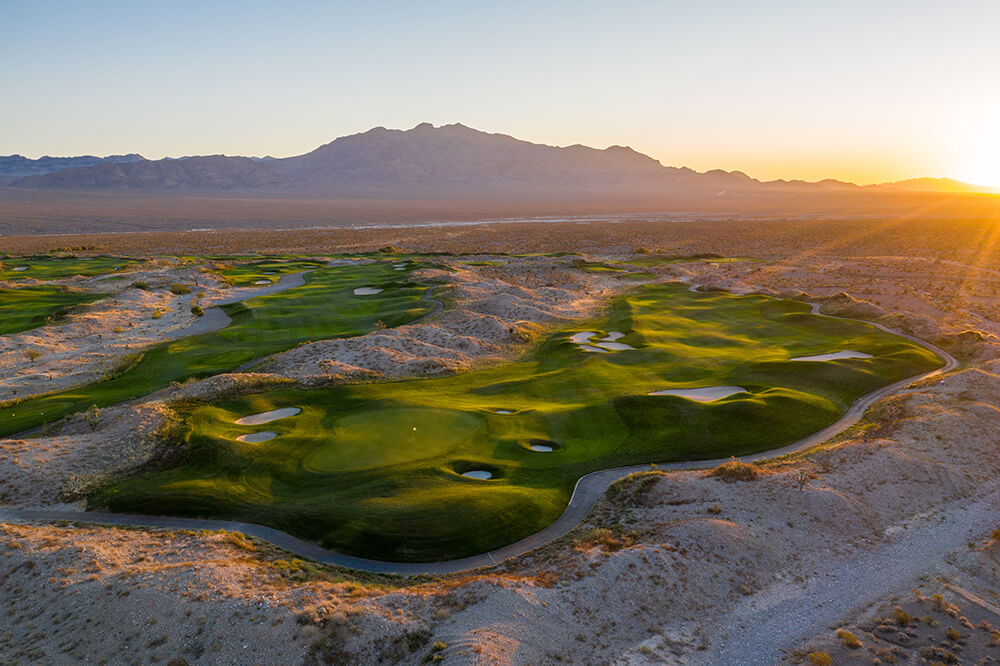 This upscale resort just northwest of Austin features three championship layouts—Ram Rock, Apple Rock and Slick Rock—built by Robert Trent Jones Sr. in the 1970s. The lifestyle vacation destination in the Texas Hill Country also has a fourth 18-hole routing, Summit Rock from Jack Nicklaus, but it's a private, members-only course.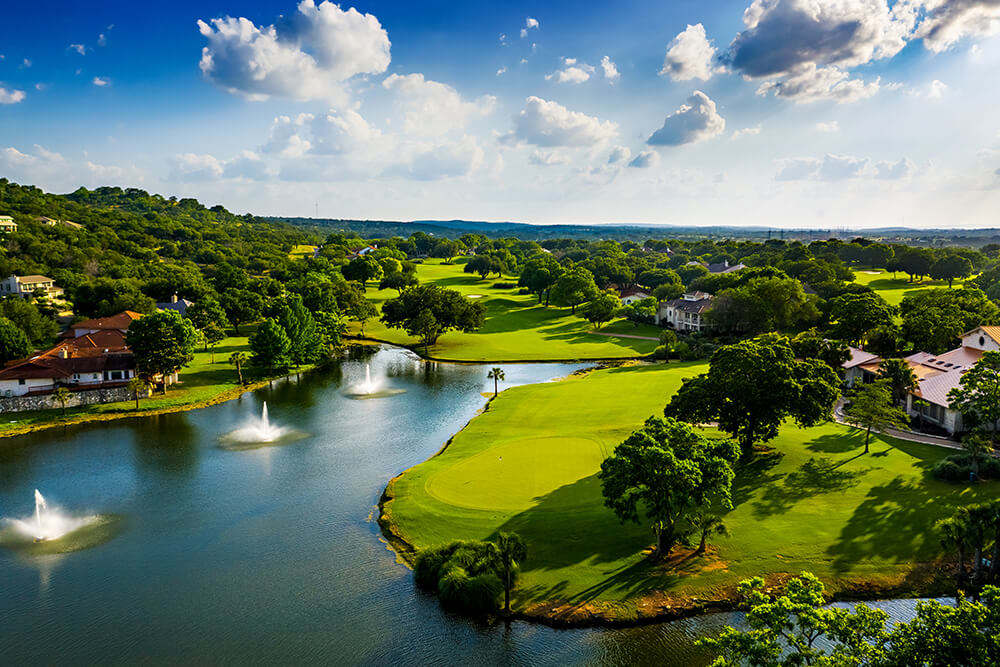 There are seemingly endless golf options in and around the Grand Strand, but all three courses at Myrtle Beach National were designed by Arnold Palmer. The gem of the bunch is King's North. It has a par five nicknamed "The Gambler," a hole that's home to a much-photographed island fairway offering a risk-reward shortcut to the green.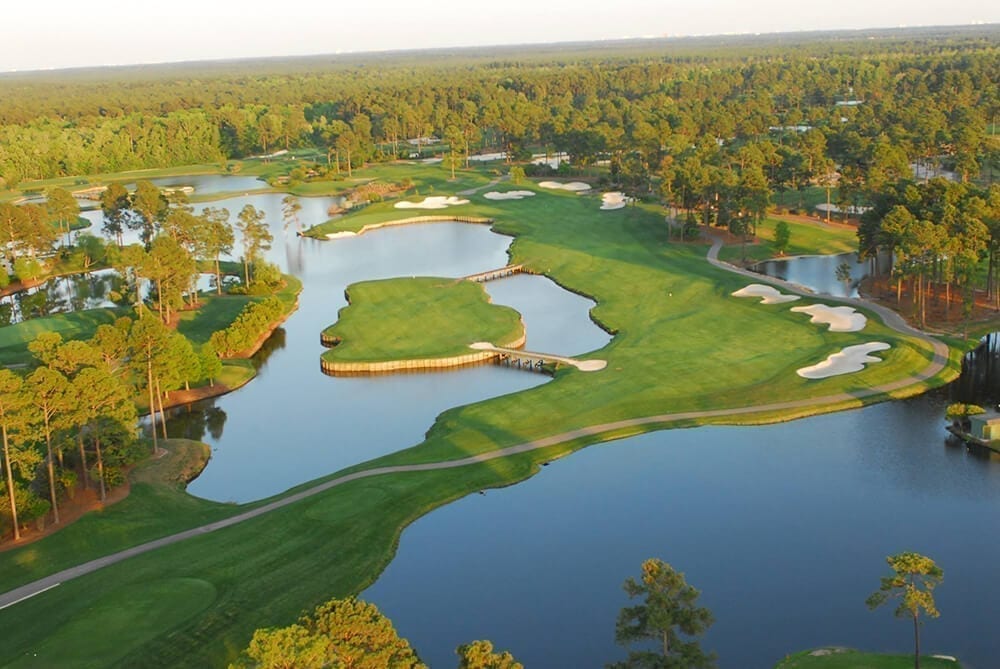 Roger Packard, Larry's son, had a hand in all four courses at this resort in northwestern Illinois, not far from the borders of Wisconsin and Iowa. The younger Packard opened courses at Eagle Ridge in the 1970s, 1980s, and 1990s, the most recent being The General in 1997, which he co-designed with two-time U.S. Open winner Andy North.
In the tranquil Dehesa Valley, about 30 minutes from the San Diego airport, all 54 holes of golf at this Southern California casino resort were originally designed by Cecil Hollingsworth. Today, the redesigns are all credited to Ted Robinson Sr., who overhauled the courses—Oak Glen, Willow Glen, and the par-3 Pine Glen—after severe flooding.
There are number of golf destinations with their only two courses from the same architect—Giants Ridge (Minn.), Troon North (Ariz.), Talking Stick (Ariz.), and Nemacolin (Pa.), just to name a few—but do you know others with three courses that we might add to the list above?