If you haven't heard about Landmand Golf Club yet, one of the early takeaways is its massive scale. The course sits on 588 acres of Nebraska prairie land and boasts sprawling fairways and some of the largest greens in the game. It's also oversized on the scorecard, with a relatively rare total par of 73.
Fewer than 100 of the nation's more than 16,000 golf courses are par 73s, according to the National Golf Foundation, or well under 1 percent of the overall supply.
Yes, some golfers insist that par is relative. And that's true, to an extent. But par 72, 18-hole courses are by far the norm in the industry—most frequently 10 par-four holes, four par-three holes, and four par fives. That's followed by par 71 and par 70 layouts. When it comes to the rarer par 73, that often includes five par-five holes or three par threes.
Like Landmand, they're just a bit bigger than the "usual" course. The following are some of the best-known courses in this unique category.
Kapalua (Plantation Course)—Maui, Hawaii
This resort course built on a former pineapple plantation on the Hawaiian island of Maui is home to the PGA Tour's annual Tournament of Champions. It also features dramatic elevation changes, wide fairways, and generous greens, built by Bill Coore and Ben Crenshaw on the slopes of the West Maui Mountains. There are also only three par-three holes, making the Plantation Course a par 73.
Garden City Golf Club—Garden City, N.Y.
This exclusively private "Men's Club" on Long Island is one of a relatively few that closes with a par three as its 18th hole. Yet that's one of just three par-three holes in total at the course, a Devereux Emmet design that opened in 1896 and was fully renovated by Tom Doak in 2015. That means Garden City has 11 par fours in addition to its four par-five holes.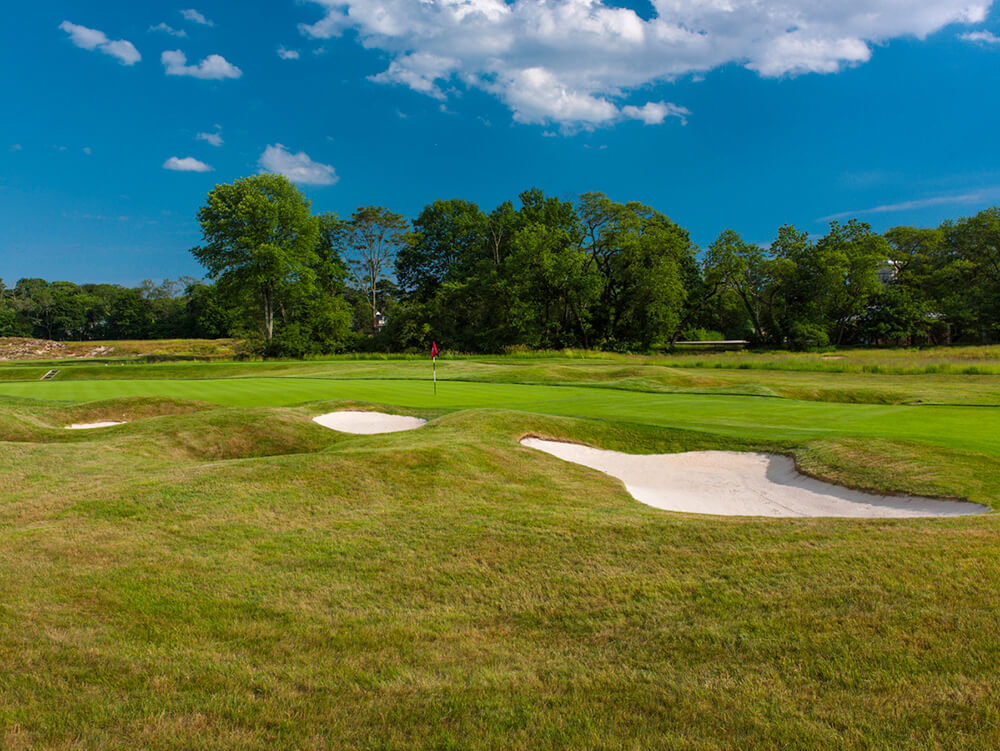 The Highlands (Arthur Hills Course)—Harbor Springs, Mich.
The colossal Arthur Hills course is one of 10 golf courses spread across three Boyne Golf properties in Northern Michigan. Regarded as one of the top public courses in the Great Lakes State, it features wide, bunker-dotted fairways, narrowing approaches, challenging greens, and five par fives in total including the closer that makes it a par 73.
Streamsong Black—Bowling Green, Fla.
Another big, bold design, this resort layout in Central Florida was voted the New Golf Course of the Year by Golf Digest when it debuted in 2018. The Gil Hanse design also features five par-five holes in total, including the dramatic finisher on a sprawling piece of property that complements Streamsong's original Blue and Red courses.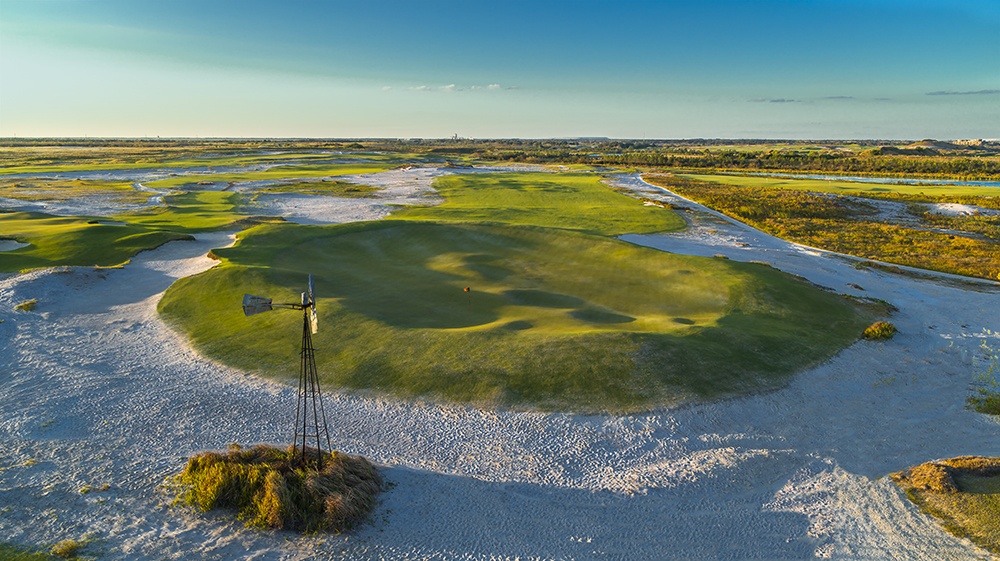 Nanea Golf Club—Kailua-Kona, Hawaii
On the inland slopes of Mount Hualalai is perhaps the most exclusive club in the islands, a wide-open layout architect David McLay Kidd built on a barren lava field very different from the coastal sand dunes at Bandon Dunes that made him famous. In total, there are three par-three holes, four par fives, and 11 par fours at this Big Island beauty.
The Prairie Club (Dunes & Pines)—Valentine, Neb.
Both courses at this destination golf property nestled in the Nebraska Sandhills are par 73s, with five par fives each—three on the back nine of each layout. The Tom Lehman-designed Dunes Course is marked by dramatic elevation changes, immense sand blowouts, and wide-open views of the Sandhills, while the Graham Marsh-designed Pines course winds through tall ponderosa pines along the upper rim of the Snake River Canyon.
Hershey Country Club (West Course)—Hershey, Pa.
In the middle of the chocolate-themed town in central Pennsylvania, the tree-lined West course at Hershey Country Club can be played by guests of Hershey Lodge, The Hotel Hershey, or Hersheypark Camping Resort. Three par-five holes in a four-hole stretch on the back nine help put this course, where Ben Hogan once spent 10 years as the head pro, in the par-73 category.
Pilgrim's Run—Pierson, Mich.
Built on more than 400 acres of natural wooded terrain in Central Michigan, about a half hour north of Grand Rapids, Pilgrim's Run is another par 73 with only three par-three holes. The public layout from Mike DeVries and Kris Schumacker has some wild hole names too: Slough of Despond, Bottomless Pit, Error Hill, Giant Despair, and Valley of Humility among them.
The Links Golf Club—Post Falls, Idaho
Tucked away in northwest Idaho, the Links Golf Club probably wouldn't be particularly noteworthy if it didn't have one of the longest holes in the country: the 766-yard (from the back tees), par-six 9th. The par six is one of the game's true rarities and, with an otherwise ordinary layout, puts The Links in the unique par-73 category as well.
Are there other par-73 courses that you've played? Let us know in the comments below.