For all the ways in which tour players' games are drastically superior to the average amateur's, they're often intimidated by some of the same daunting shots that trigger sweaty palms for the mid- to high-handicapper, too. This I learned while talking with many of the players during a practice round ahead of the Travelers Championship earlier this summer.
Courses that are full of those challenging holes are stressful for all of the obvious reasons. "Sawgrass has probably 20 of those kinds of shots," Stewart Cink points out. More specifically, the most famous hole at Sawgrass—the iconic island green 17th—was the most popular answer among the pros.
"It's the easiest hard hole of all time. Or the hardest easy hole. Either one," adds Tony Finau. "Because of the way the green is shaped, if you land it on top of the ridge, you can one-hop it into the water. And if you land it within six or seven feet of the left side of that front ridge, those shots can spin back into the water. So, the green is about half the size of what it really is. It's just a tricky shot, and if you barely miss the shot that you're trying to hit you could be penalized. That's what makes it hard."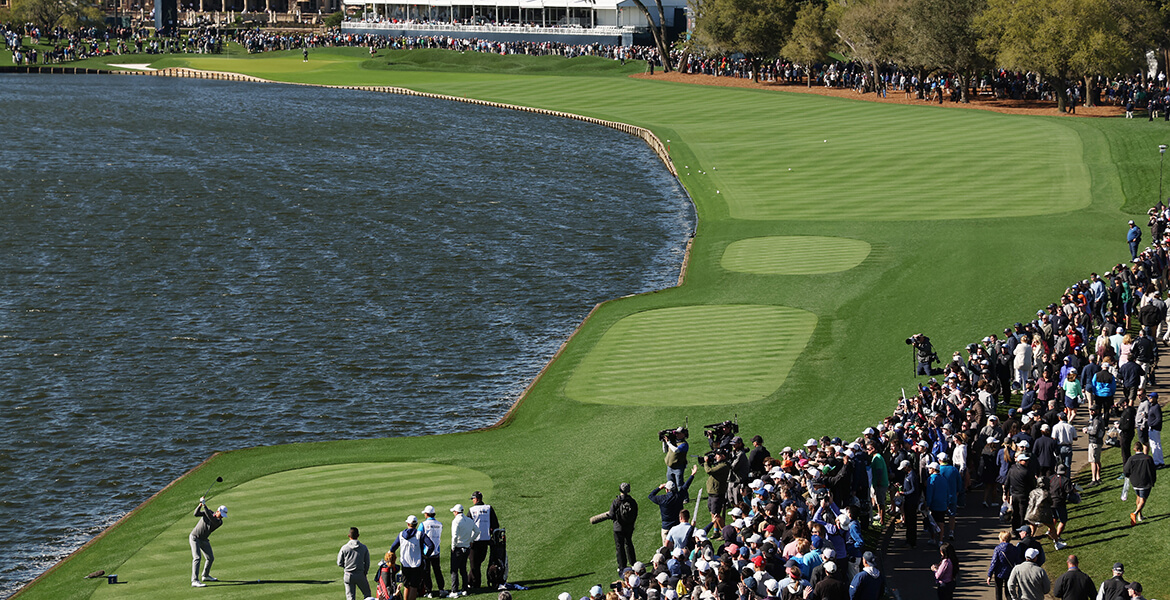 The difficulty doesn't let up during the Players Championship, as many pros also acknowledged that the tee shot on Sawgrass's final hole is equally intimidating. "It's a nightmare," Finau declares without hesitation. "I like hitting a left to right ball, so that means I'm starting my driver in the middle of the lake, and if it doesn't cut, I'm re-hitting. If I overcut it, I'm chipping out from the trees."
Pete Dye's pièce de résistance may have been the most prevalent course to come to players' minds, but it's not the only PGA Tour site with daunting shots that keep the pros up at night. Here, we highlight nine additional holes and their requisite shots that intimidate even some of the world's best players.
11th hole, Augusta National—Augusta, Ga.
"It's an extremely demanding shot and your tournament kind of hinges on it," Brandt Snedeker says of the approach shot on White Dogwood. "You have a long iron into a very difficult green with no bailout. It seems like the wind is always into your face there, so if you get the ball curving at all, it's going somewhere offline big time. And if you do bail out to the right you're making bogey at best. That's probably the hardest shot that I can think of. It just makes you uncomfortable the whole time. It drives me crazy when I go there. I fear that shot."
15th hole, Augusta National—Augusta, Ga.
"It's such a crucial hole because you're trying to pick up your shots where you can, but you have a five-yard window where you can land your shot and the greens are firm," Xander Schauffele says of the second shot on Firethorn. "It's so easy to miss your contact because you're trying to pull a perfect club for a perfect distance from about 240 yards downhill and the wind is swirling."
11th hole, TPC Scottsdale, Stadium Course—Scottsdale, Ariz.
"It's a really awkward tee ball because there's water on the outside of the dogleg," says Jordan Spieth. "You just don't see that very often. The hole shapes for a fade, but you can't overcut it because you'll be in the right rough or the trees. If it [my tee ball] hangs straight, it hits the left half of the fairway and runs into the water."
18th hole, Golf Club of Houston, Tournament Course—Humble, Texas
"I hated that tee shot," Justin Thomas exclaims, thinking of the final hole on a course that previously hosted the Houston Open. "I hated that hole with a passion. It's a hard hole in general—a long par four usually into the wind off the left. There's water all the way up the left and a bunker that has entirely too much sand in it up the right. If you hit it in there… It was just awful. I always played the hole so poorly; I just hated that hole."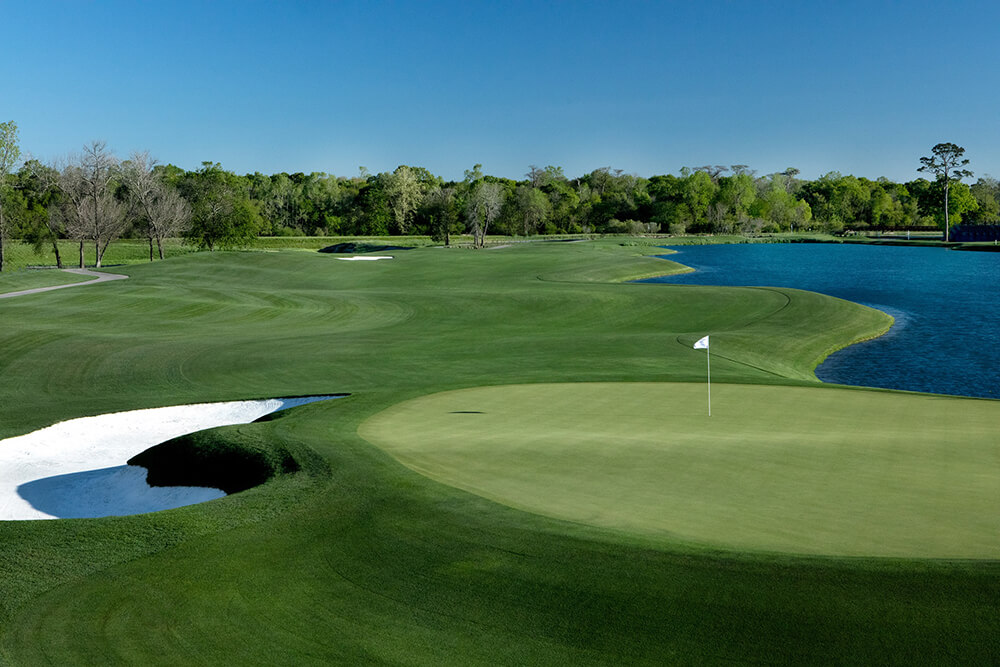 13th hole, TPC River Highlands—Cromwell, Conn.
"It's a brutal tee shot, because there's so much risk-reward," says Kevin Kisner. "There's out of bounds left and water right, so if you hit it in the water, you're basically dropping at the tee box and starting the hole again. If you hit a good one, it becomes a pretty easy birdie hole. But if you have just one bad swing you can be hitting your third ball from the tee. Holes like that get under a player's skin when there's no real bail out. It's balls-to-the-wall from the get go."
10th hole, The Riviera Country Club—Los Angeles, Calif.
"You're hitting it up the left and praying that wherever the ball ends up you have a decent angle to chip it towards the pin," Chez Reavie says of the tee shot on number 10, which he believes is a "hit-and-hope hole" for every player on tour. "You can have a good line, but if you're five yards too far or five yards too short, you've got nothing. You could hit a perfect tee shot and if you have a bad angle you're just chipping to the front right part of the green and trying to two-putt. And you can't lay up, because no matter where you are you've got 75 or 80 yards. To a front left pin you'd be okay, but you almost can't even hold the green [from that distance] if you're hitting to the three other pin locations."
6th hole, PGA National, Champion Course—Palm Beach Gardens, Fla.
"I hate the tee shot on six at the Honda," says Rickie Fowler. "For the most part I like to hit driver fairly straight to cut it. So if I'm playing that shot I've got to start it down the water. A traditional wind there is in and off the right, and if my drive doesn't cut enough it's going to hold and maybe fall left. If I overcut it, it gets on the other side of the wind and now I'm in the right rough. I've hit plenty of good drives there, but I've hit others that have ended up in the water and way right."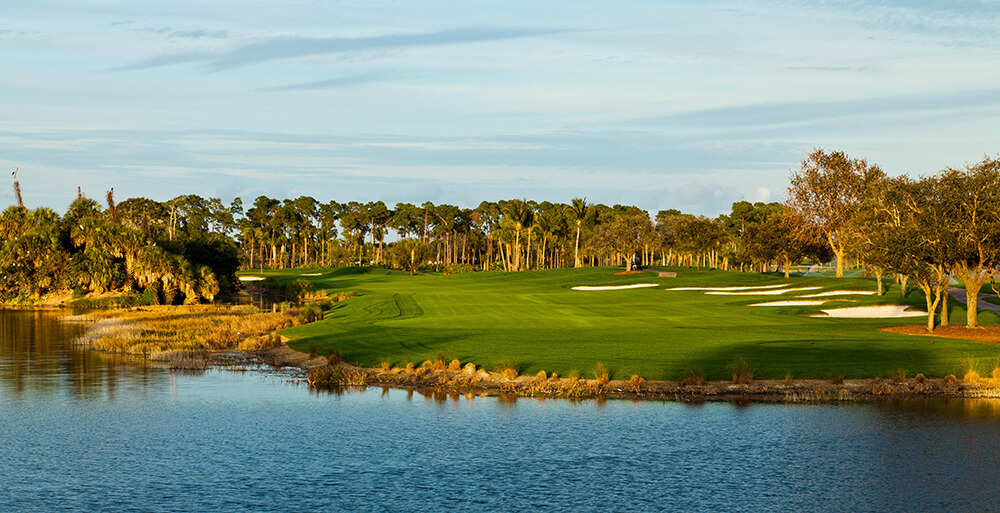 17th hole, PGA National, Champion Course—Palm Beach Gardens, Fla.
"It changes the whole dynamic of a round," Keith Mitchell says of the tee shot on the final hole of the Bear Trap. "If you hit a good one, you're putting for two and a guaranteed three. If you hit a bad one, your best-case scenario is you're making four or a five. If you make four good 7-iron swings on that hole [over the course of the tournament] you're saving yourself seven to eight shots for the week."
16th hole, Innisbrook Resort, Copperhead Course—Palm Harbor, Fla.
"There's water down the right and the farther right you go the longer the carry is," Brendan Todd says of the tee shot that's required on the Snake Pit's opening hole. "I'm a shorter hitter and my miss tends to be a little bit of a fade, but as the hole curves it gets longer to carry [the water]. If I roast one, it goes through the fairway into the rough and now I'm behind a tree. It's a tee shot that is really challenging every year."
 What other challenging PGA Tour shots come to mind?