There are "Royal" clubs and European Tour venues on the Belgian, Dutch, German, and Danish coastlines, so calling them "hidden gems" might be a bit of a stretch… but this is northern Europe we're talking about.
Here's half a dozen beauties in northern Europe which most definitely warrant a visit.
Royal Ostend (Belgium)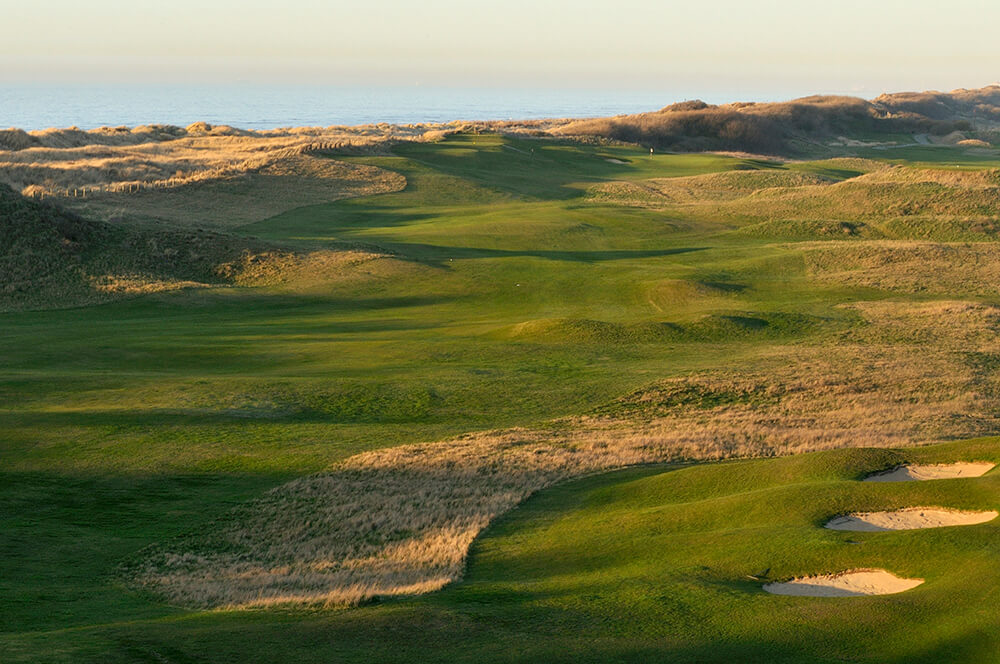 Unlike its regal neighbor to the east (see Royal Zoute below), Royal Ostend was founded as a royal club and is a genuine links—Belgium's only example in fact. King Leopold II was the mastermind behind the course as he wanted to attract visitors from England to the area. It was designed by Tom Dunn's son, Seymour, and opened in 1903 on a narrow strip of sand dunes in the delightful seaside town of De Haan, a few miles east of Ostend. Martin Hawtree renovated the layout in 1990, defending it against modern equipment while retaining as much of Dunn's original design as possible. €95 ($110)—https://rogc.eu/
Royal Zoute (Belgium)
Not dissimilarly to Royal Lytham and St. Annes, Royal Zoute occupies a parcel of sandy ground half a mile from the sea with tidy suburban streets plugging the gap between course and water. The Bruges Golf and Sports Club first played golf here in 1899, eight years before Harry Colt arrived to redesign the course. Albert I, King of the Belgians, allowed the club to assume Royal status in 1925, a year after Walter Hagen had won the then 36-hole Belgian Open there. The course morphed from a links into a parkland/heathland/links hybrid over time but has remained a championship layout hosting a total of 12 Belgian Opens with a list of winners including Roberto de Vicenzo, Nick Faldo, Miguel Angel Jimenez, Darren Clarke, and Lee Westwood. €110 ($128)—https://www.rzgc.be/
Kennemer (The Netherlands)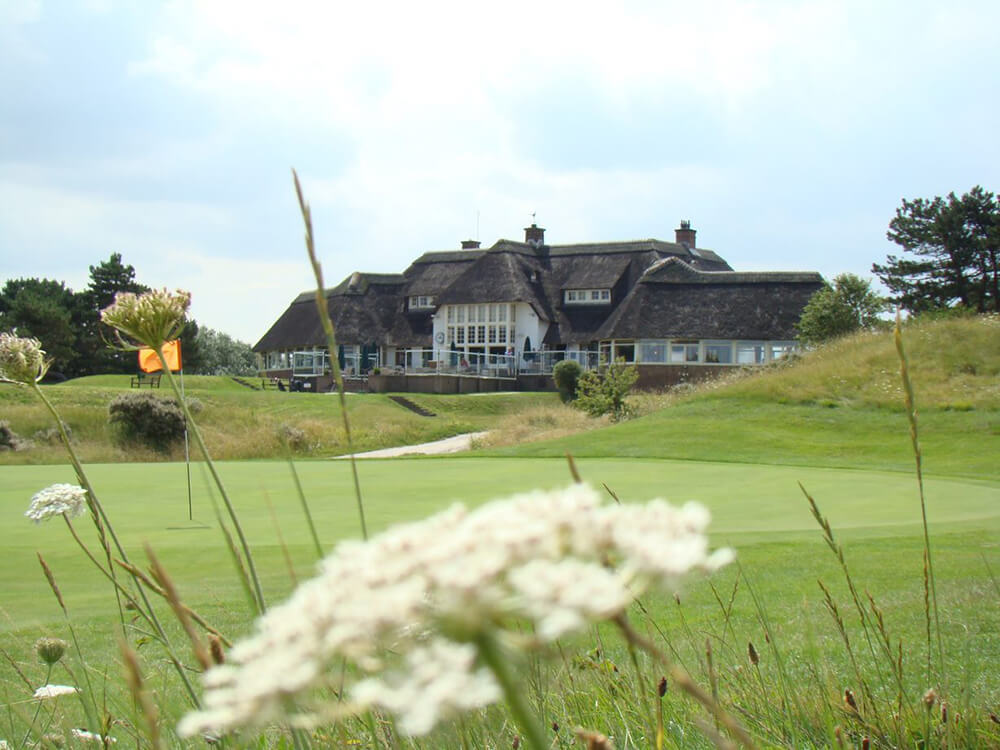 A 23-time host of the Dutch Open and scene of Seve Ballesteros's first European Tour victory in 1976, Kennemer Golf and Country Club was founded in 1910 but moved to its present site outside Zandvoort, 45 minutes west of Amsterdam, in 1928 when Harry Colt was tasked with making the most of a superb tract of duneland. He did a remarkable job building the first of his five Dutch masterpieces—the others, Hilversumsche, De Pan, Eindhoven and Koninklijke Haagsche, in conjunction with C.H. Alison. Frank Pennink added an equally enjoyable third nine in 1985. Kennemer's green fee probably pushes it beyond the realm of "hidden gem," but you'll discover it's worth every Euro. €150 ($175)—https://kennemergolf.nl/
Noordwijske (The Netherlands)
Noordwijkse, another European Tour venue 12 miles south of Kennemer, has hosted the national Open nine times, the last in 2001 when Bernhard Langer won his third Dutch Open title. The club formed in 1913 playing on nine holes that grew to 18 Harry Colt-designed holes in 1928. The course barely survived WWII, sadly, and what was left had to be abandoned due to the encroaching municipality of Noordwijk. Club member Paul de Jong drew up plans for a new 18 on exquisite duneland north of town; approved by English architect Ken Cotton, it opened in 1971 and hosted its first Dutch Open in 1978. €150 ($175)—https://www.noordwijksegolfclub.nl/
Föhr (Germany)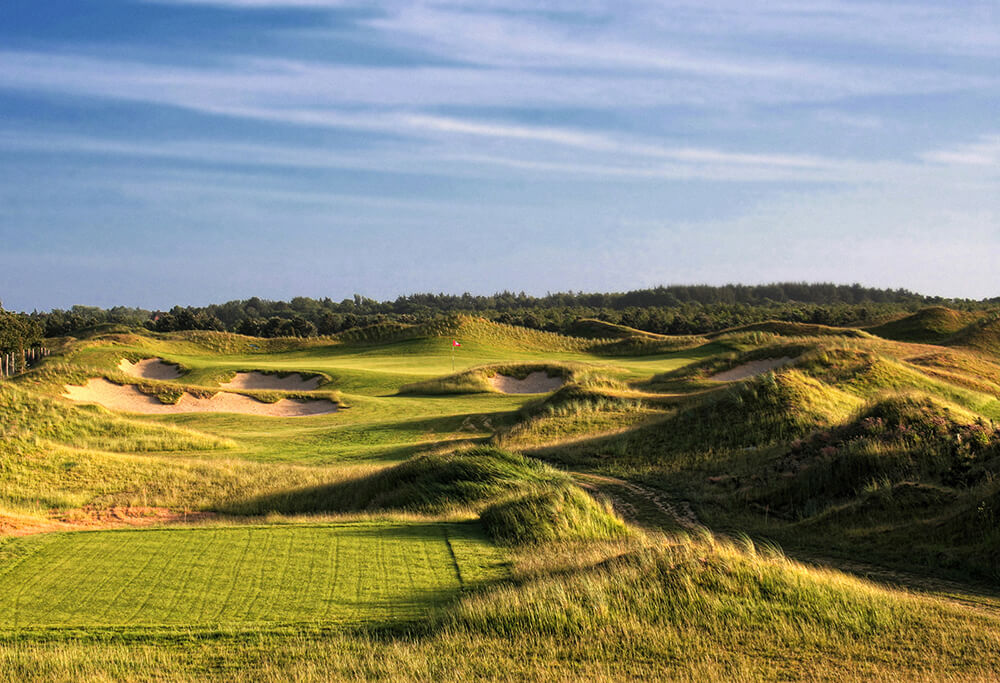 A 45-minute ferry ride from the mainland it was part of until 1362 when a devastating extratropical cyclone separated it from what was then North Frisia, the 30-square-mile island of Föhr is a popular tourist destination with two distinct landscapes—marshland to the north, and raised sandy ground known as "geest" to the south. Golf Club Föhr's 27 holes sit on the geest with a sublime mix of links, heathland, and woodland holes that rightly gives it a place in Germany's top five. After the club's first holes appeared in 1925, nine Frank Pennink-designed holes opened in a new location in 1971. Englishman Don Harradine expanded the course to 18 holes in 1989, and in 2009 German architects Christoph Städler and Christian Althaus added nine more. This nine was so popular, Althaus was brought back in 2014 to rebuild the old 18, creating 27 congruous holes that saw Föhr shoot up the rankings. €90 ($105)—https://www.golfclubfoehr.de/
Esbjerg (Denmark)
Frederick Dreyer, commonly regarded as the "old man of Danish golf," designed more than 30 courses during his career, the highpoint of which undoubtedly came in 1975 at Esbjerg. There, on flat ground with sandy soil, he created a charming heathland-like course for the club that had originated in the southern suburb of Måde in 1921 but moved 15 miles north of the city to the edge of the Marbæk Forest. The Myrtue Course was added in 2007, but Dreyer's Marbæk Course remains the star. Denmark's Philip Spogárd has made some refinements in recent years improving an already excellent course. 300DKK–700DKK ($47–110)—https://www.esbjerggolfklub.dk/en/
Have you played golf in northern Europe?