You'd think that after spending two days playing two different golf courses—one being host to a yearly Korn Ferry Tour event—dining at Arnie's Tavern (named after The King himself) next to a third course, taking a trip to a riverside marina, and touring the 52,000-square-foot wellness center that I would have seen just about all there is to offer from The Landings Club, a vibrant gated community 12 miles south of historic Savannah, Ga.
And that's where you'd be mistaken.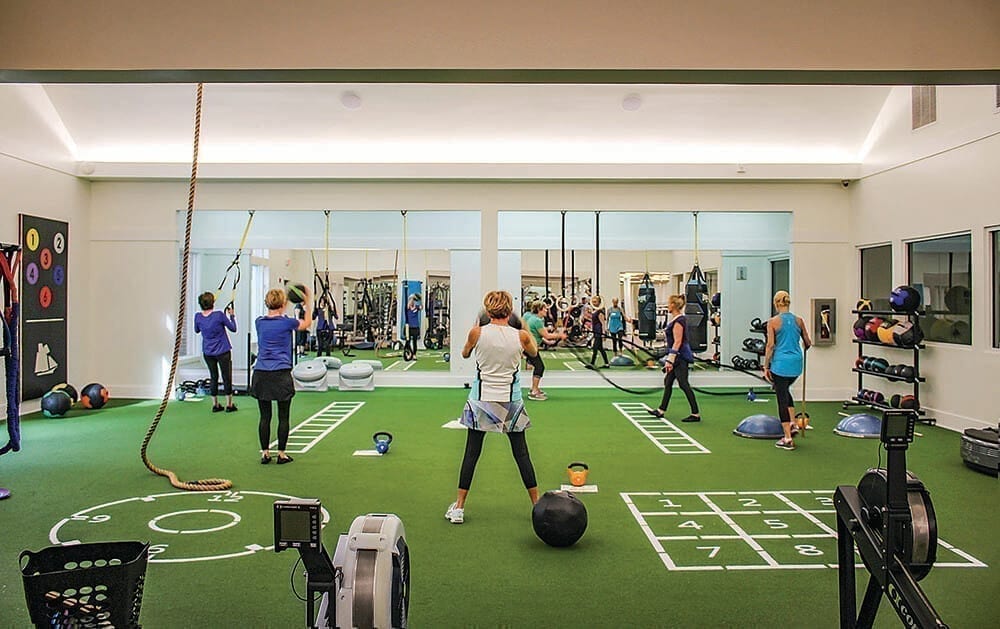 The Landings is not your average golf club community. At close to 5,000 acres with approximately 4,000 homes, the impressive scale of The Landings occupies most of Skidaway Island on Georgia's Intracoastal Waterway and feels more like a bustling township, where everyone gets around by golf cart or by utilizing 20 miles of community walking trails.
That's enough land for six gorgeous championship golf courses—108 holes designed by the likes of Tom Fazio, Arthur Hills, Arnold Palmer, and Willard Byrd—that have all been designated as "Audubon Cooperative Sanctuaries." Each course has its own subtle branding differences—a different pop of color on the scorecard, noticeably—but there is no mistaking the trademark logo (a golden ship at full sail) donned by the club's various entrance points.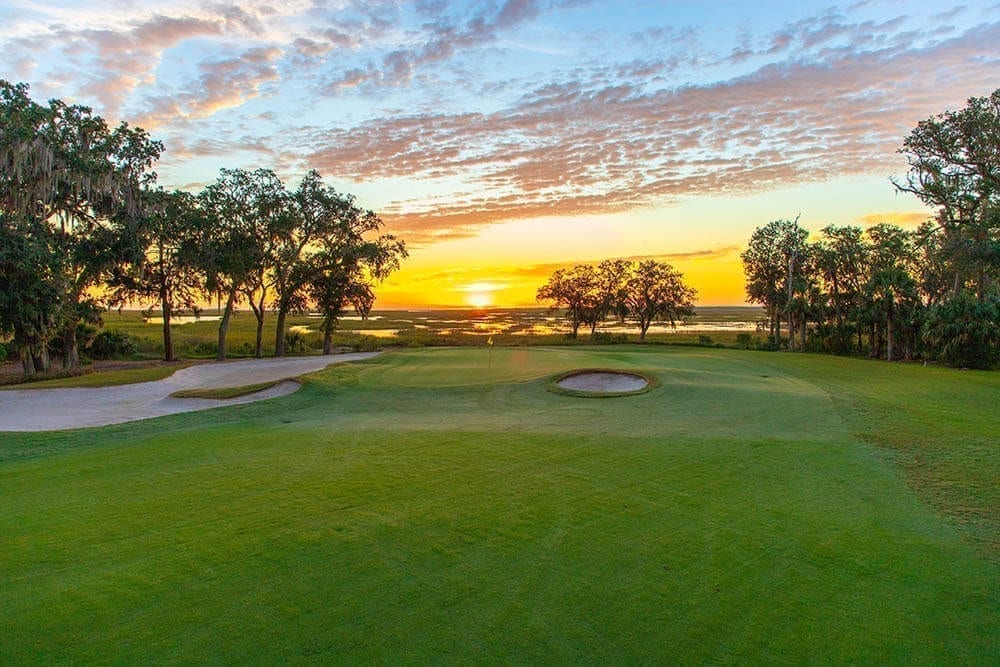 Palmer collaborated with Frank Duane to design the club's first course, Marshwood, in 1974 and returned in 1977 with Ed Seay to establish a second routing, Magnolia, to put The Landings on the golf map—and his influence remains ever present as you tour the property.
My first day at The Landings began with a morning tee time at Oakridge—opened in 1988 as the second of two designs on the grounds by Arthur Hills, joining Palmetto built in 1985.
An understated vibe with immaculate conditioning, Oakridge has everything you desire from a Lowcountry layout—holes that weave through woodlands with streams and lakes out toward the exposed seaside marsh the area is famous for. Hills used signature split level fairways to add challenge, and the course has some interesting quirks—a massive oak splitting the fairway on one par five and a cemetery on a small family plot next to the par-five 15th fairway.
After playing, I peeked into the newly renovated Oakridge Wellness Center, part of the club's recently completed $25 million revitalization project. It's truly an all-in-one facility, featuring everything from state-of-the-art equipment and classrooms, to full-size indoor therapy and lap pools, to an on-site Wellness Bar serving up healthy juices and post-workout smoothies—a fitness junkie's fun house.
For lunch we ventured to the updated Marshwood clubhouse, the last piece of the revitalization project. Along with a cabana bar, zero-entry pool, and event lawn with croquet courts, the venue added two dining options that are odes to Palmer—Arnie's Tavern and Palmer's Steakhouse—offering fresh takes on cuisine "Arnie's Way." This writer enjoyed the corned beef Rueben with, what else, a half sweet tea and half lemonade. Afterwards, we buzzed north for a glimpse of the boats docked at Landings Harbor Marina before calling it a day.
My next visit came about a month later to play the club's most heralded course, Deer Creek, just weeks after it hosted the Korn Ferry Tour's Savannah Golf Championship.
Before golf, we fueled up at another of the club's six unique dining options, this time opting for the fast-casual experience of The Deck at Franklin Creek. This was clearly the younger residents' scene—sunny outdoor seating overlooking another resort-style pool with twin-twisting water slides, and right next to bocce, tennis, and pickleball facilities.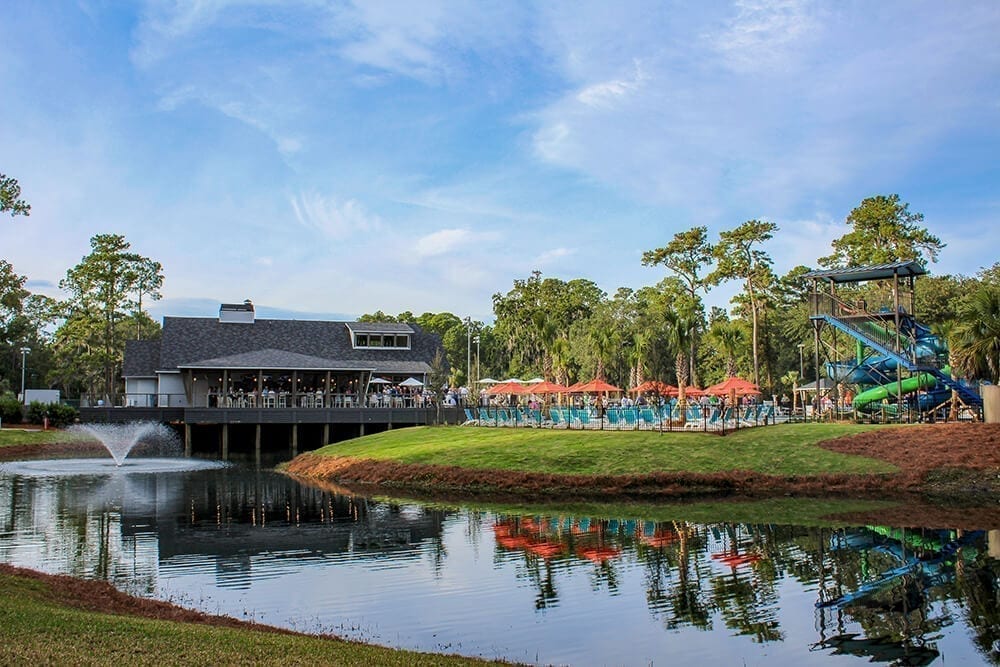 Deer Creek, built by Fazio in 2001, was the test I'd been waiting for. A popular stop for professional players on their way to Augusta National each spring, it oozes tournament golf with risk-reward paths to firm and fast greens. The short par-four 5th hole begs players to try driving the green over Schooner Cove and is the most popular grandstand to visit during championship week. The 18th, a par five along the marsh, sets the stage for a grand finale.
Although I felt that I had done so much, at the end of my time at The Landings I realized that two days wasn't close to enough. Luckily for those who want to experience what life might be like in the community, you can try one of their two- or three-night discovery visits.