Arnold Palmer's involvement in golf design was a lifelong pursuit. He was the son of a greenkeeper, after all, and was involved in hands-on course work during his youth at Latrobe Country Club in western Pennsylvania, at Wake Forest University, and even during his stint in the Coast Guard.
Palmer's legacy as an architect is deep—he launched his own firm in 1972, ultimately producing over 300 courses around the world—but rather uneven in terms of quality. Just as his charismatic personality arrived at just the right time to take advantage of television during his peak playing years, so was his brand well positioned to ride the wave of the golf real estate boom in the 1980s and 1990s. In those lush years, Palmer's design office became a factory, and some of the resulting courses—expensive to build and maintain, woozily over-shaped, strategically cookie-cutter—could have benefited from a more careful approach.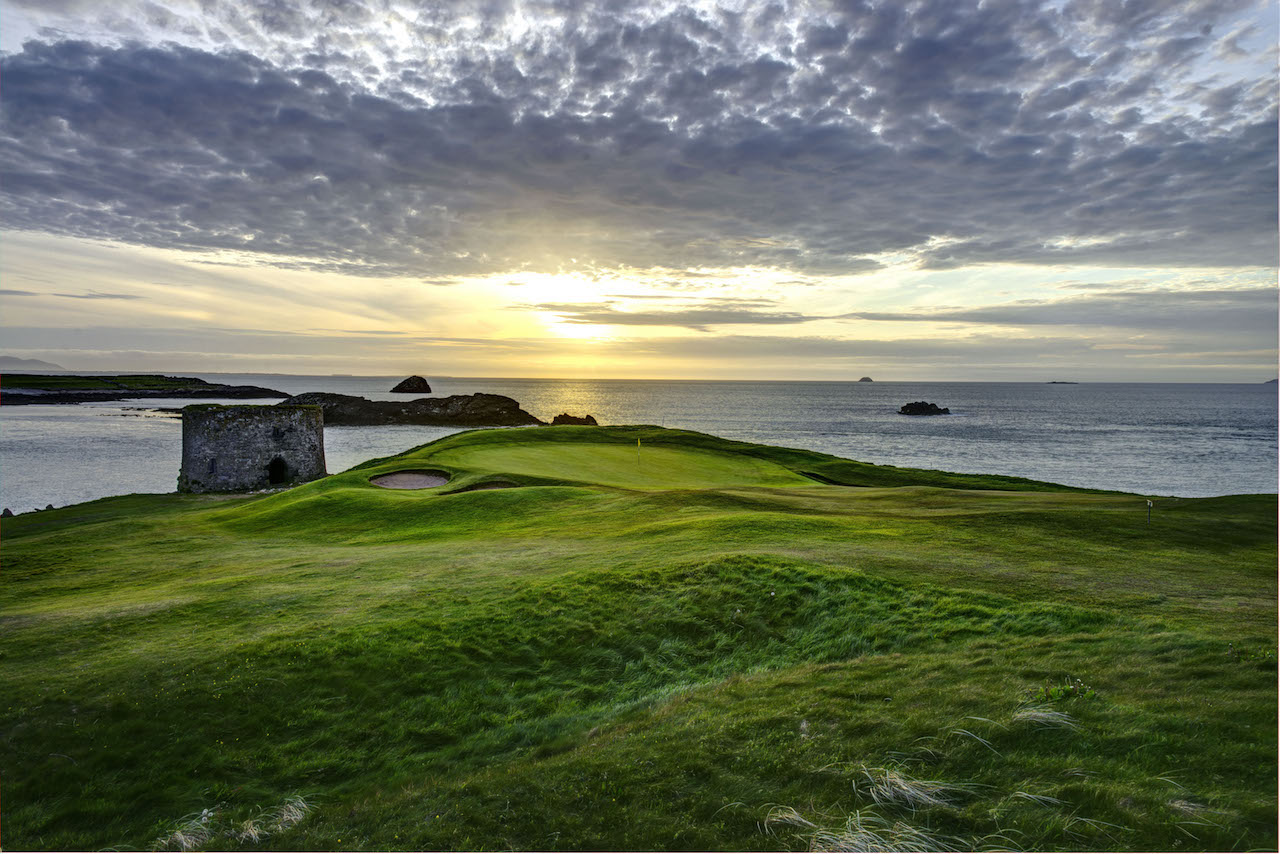 Still, there are highlights to be enjoyed from each decade of the King's design career.
"[Mr. Palmer] would talk to us and say he didn't want someone to know that this was a golf course that he had done—he wanted them to all have their own personality," says Brandon Johnson, an Arnold Palmer design associate who, along with Thad Layton, carries on the King's work since his passing last fall. But it might be said that the best of them are the ones closest to Arnold's own personality, by turns generous and challenging, unpretentious and heroic.
Design Signature
To an extent, Arnold Palmer course tendencies vary according to the era and his collaborators. His earliest courses were produced with Frank Duane, an associate of Robert Trent Jones Sr., while his longest running partnership was with Ed Seay, who came from the office of Ellis Maples. The last two decades of his life saw an increasingly eclectic style, driven by Erik Larsen, Layton, and Johnson, who points to the use of heroic hallmarks like forced carries and speed slots, as well as "playability" elements like embankments that can be used to feed the ball to the green. One of the most typical Palmer "signature" looks comes from the Seay period: the bulkheaded green defended by a "beach bunker," in which the sand runs all the way down to the water's edge.
Best Courses
The King's two (arguably) greatest designs could not be more different from each other. Old Tabby Links on Spring Island in the Carolina Lowcountry is pancake-flat, but maneuvers in compelling fashion through a live oak forest. The hourglass-shaped par-three 17th along the marsh gets all the attention, but Old Tabby is loaded with fun variety, including a handful of short par fours led by the curious 15th, which combines a Palmer rarity—centerline bunkers—with an island green.
On the Ring of Kerry in Ireland, Tralee Golf Club is almost certainly the most spectacular natural site Palmer and Seay ever worked with. This seaside links is defined by towering dunes on its back nine, but the front side features a pair of holes with a classic Palmer feel—the 3rd, a short par three playing out to a point of land backdropped by a 14th-century castle, and the 8th, a strong dogleg par four tracking along the beach.
Most Representative
Along with Latrobe, the course that's most closely linked with Arnold Palmer is the host venue of his Invitational, Orlando's Bay Hill Club. It's easy to forget that the Tour mainstay was actually originally designed by Dick Wilson back in 1961. That said, the King made an indelible mark on Bay Hill through a series of renovations dating back to 1969. The most recent changes, in 2009, involved rebuilding the greens and adding closely shaved slopes to give players a range of short-game options.
Sleeper
On Hilton Head Island, the private Wexford Plantation is worth seeking out. In 2011, Palmer's firm conducted a total redo of the gated community's Willard Byrd design. "It was completely different for the company," Johnson recalls, citing the classically inspired Redan and Biarritz features the crew added. "I remember being nervous, knowing we were flipping the script in a way, but when Mr. Palmer saw it, he was quite pleased."
Most Famous Hole
The par-three 5th hole at Kapalua's Bay Course, which opened in 1975, was one of the King's early triumphs as a designer. Playing 205 yards across an inlet to a cliff-hanging green, this hole was arguably the one that put the now-classic Maui resort on the map. Another one-shotter, the aforementioned 17th at Old Tabby, is one of the most-photographed holes in Palmer history.
Further Reading
Surprisingly, Arnold Palmer never produced a book on golf design. Both his autobiography (with James Dodson) A Golfer's Life and Tom Callahan's more-recent Arnie contain recollections of his design business, and the King was, of course, a very generous interviewee, so video clips of him discussing his designs can occasionally be found online.