Stale. Tired. Overgrown. Past its prime. Those aren't words you want to hear describing anything, but they're particularly hurtful when attached to golf courses. Bad enough if you're talking about a Mom-and-Pop nine-holer charging a few dollars a round. But for a private residential course? Pure poison. To attract new members, keep existing members happy, and remain in the spotlight, upscale community courses need to remain fresh if they're going to remain in demand. They must look and play their best, especially if the original designer was a big name like Jack Nicklaus or Robert Trent Jones Sr.
In the last couple of years, a number of prestigious residential courses across the country have pushed back against Father Time by undertaking significant, big-money renovations. And, as with most well conceived, professionally executed makeovers, the results have been stunning.
In June, Renegade—the first of six Nicklaus Signature designs at Desert Mountain in Scottsdale, Ariz.—reopened following a yearlong rejuvenation led by Nicklaus Senior Design Associate Chris Cochran. While the course was in good shape, Cochran said it was definitely in need of a few upgrades as little money had been spent on capital improvement since it opened in 1987. "The irrigation system was over 30 years old and needed replacement," he says. "The greens were full of poa, and the bunkers tired"—there's that word— "and the old-style shaping from the '80s had a lot of mounding, meaning the course had always been quite difficult to maintain."
An unconventional design with a variety of green options—11 split greens, six shared greens, and one hole with three greens—Renegade simultaneously attempted to be both seriously difficult and eminently playable. But a lopsided distribution of play (75 percent to 25 percent) in favor of the shorter, easier course caused maintenance issues: So another major objective was to make all the greens playable to all golfers.
"We did this by adding a lot more forward tee space and making the back green more accessible by removing much of the mounding," says Cochran, who has been extremely pleased to learn of the members' approval. "I know many were a little tentative at first because Renegade has always been the most played course at Desert Mountain and they could not picture how it could be improved."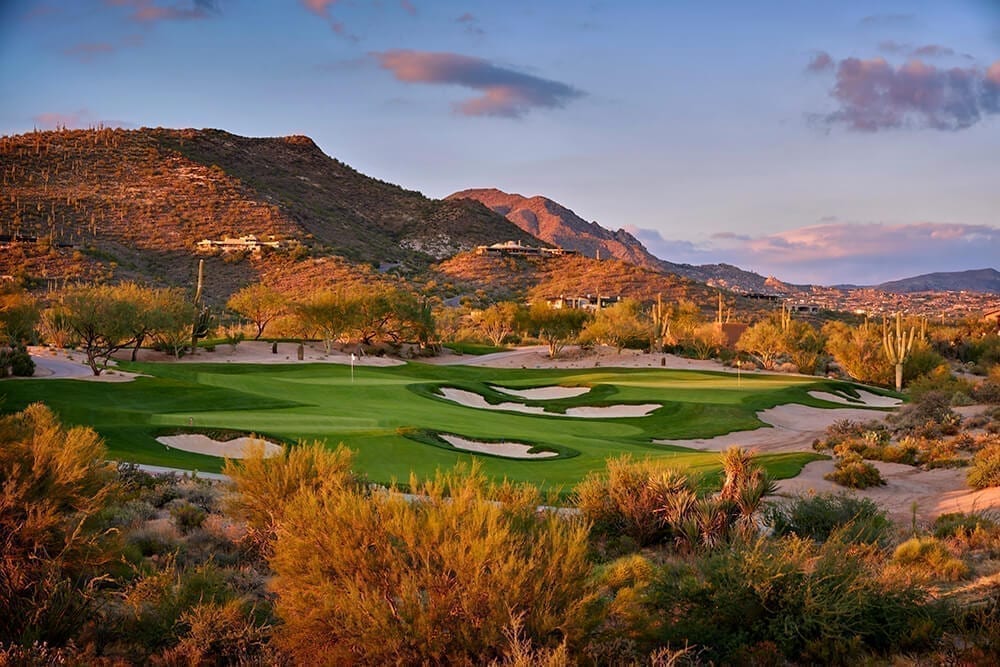 John Lyberger, the club's director of golf, confirms the members' support for Cochran's work. "They have been raving about it," he says. "Converting to cool-season grass means we won't need to overseed, which avoids awkward transition periods, and more golf days for membership. And by losing the mounding, the net effect is reduced operating expenses and better stewardship of water resources."
The new Renegade also gives the club the potential to host a USGA Championship or PGA Tour event if it so desires, says Lyberger. But with tees at 4,700 yards, it is also accommodating for everyone. "We believe the course can now achieve Top 100 status," Lyberger adds. "Our current members are obviously very happy about that, but it also makes the course/club very attractive to prospective members."
Another Nicklaus original that recently went under the knife is Great Waters at Reynolds at Lake Oconee—midway between Atlanta and Augusta, Ga.—which reopened last October after shutting down for 15 months. Lane Singleton, Reynolds's V.P. of Agronomy, oversaw the project working alongside Superintendent Brandon Hayes, construction firm Heritage Links, shaper Chris Hamilton, and Nicklaus Design associate Chad Goetz.
Singleton says that, like Renegade, Great Waters had passed its sell-by date. "The course is over 25 years old and all its features had reached their life expectancy," he explains. "The design has great bones but the irrigation, drainage, turf quality, and bunker quality were all deteriorating. That meant quality was being compromised."
Singleton knows well the importance of presentation at a course like Great Waters. "When it is part of a community that prides itself on creating a lifestyle based on exceptional quality, it's absolutely imperative the golf course is maintained to the best possible standard," he says. "All the development's amenities need to reflect that on a consistent basis. It gives our current members and prospective buyers the confidence that we are committed to that vision."
Nicklaus visited a few times and made a couple of changes to the design—specifically at the 8th hole, 9th tee, and a few green complexes— but man-on-the-ground Goetz says the project was essentially about replacing and upgrading the course's infrastructure. "Really, we rebuilt it from the ground up," he says. "And the extensive tree removal/pruning program will improve turf conditions and ensure the course plays to its intended width."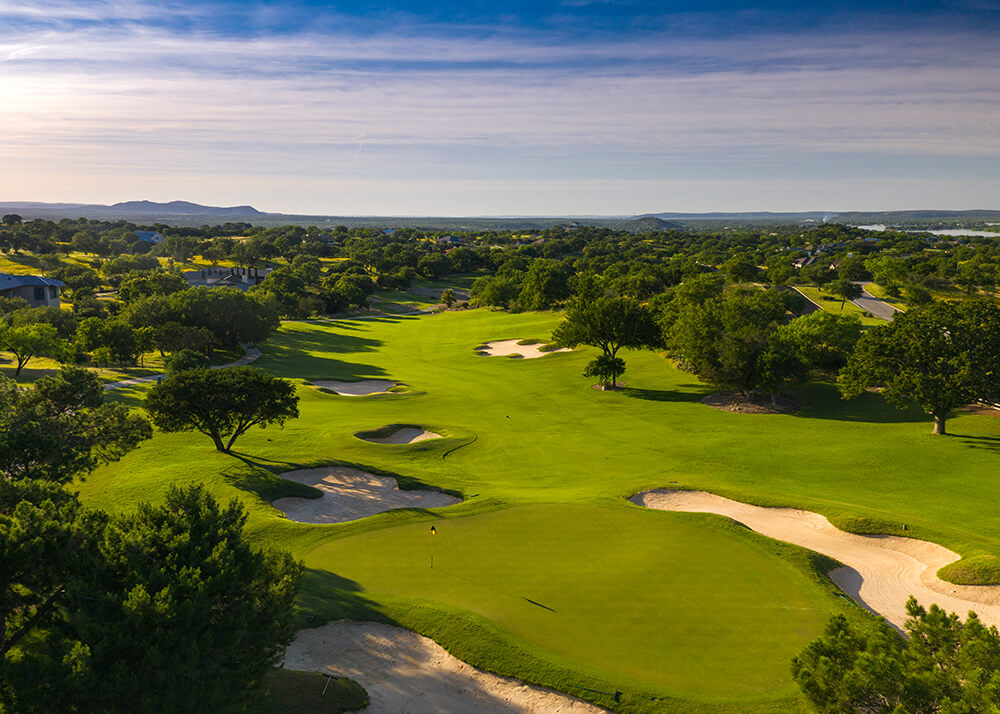 Something similar happened to Trent Jones's three layouts at the Horseshoe Bay Resort 55 miles northwest of Austin, Texas, which not only welcomes resort guests but is home to more than 2,000 members. Jones's trio of courses—Apple Rock, Ram Rock, and Slick Rock—all underwent major improvements with only one course closed at a time to minimize frustration for the members. "I think they understood the importance of what we were doing," says General Manager Bryan Woodward. "They knew the ultimate reward would be higher than the cost of having one less course to play."
Slick Rock, which opened in 1971, was the first to shut: Between November 2015 and May 2016 it had its bunkers rebuilt, greens regrassed, sprinklers replaced, and the irrigation loops repositioned. At Ram Rock (1981), the greens were reconstructed, bunkers rebuilt, cooling fans installed, cart paths constructed, pond and creek banks re-lined, and numerous other improvements implemented from August 2017 to May 2018. Apple Rock (1972) received much of the same treatment as Ram Rock, including a thorough overhaul of the irrigation system, between August 2018 and July of last year.
Because the courses were all between 30 and 45 years old, it's no surprise the resort's owners, members, and Property Owners Association committed to the $90 million project. "Throughout the three courses greens had shrunk, the irrigation was dated, growing trees were impacting the design, and the bunkers had lost their architectural integrity," says Ken Gorzycki, Director of Agronomy. "Condition/maintenance is so important to maintain a course's status, and each course was in danger of slipping."
Woodward insists the main reason for the renovations, made under the watchful eye of Robert Trent Jones Jr. and his associate Mark Voss, was member gratification. "Our members are incredibly proud of the resort," he adds. "To have renewed courses that are nationally recognized really gives them a sense of pride in Horseshoe Bay, and gives them the confidence to bring guests out."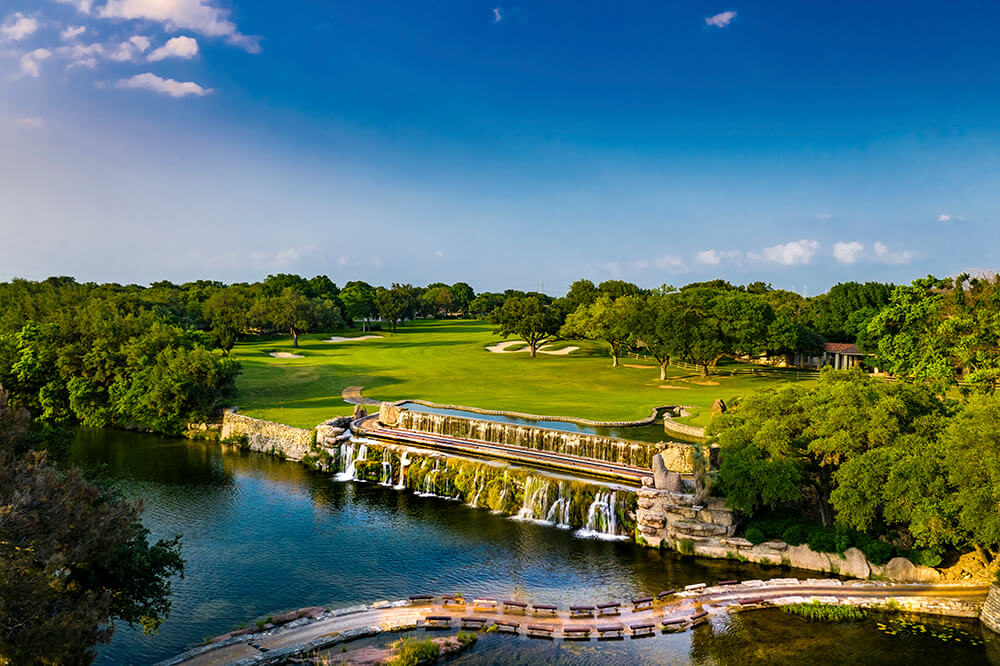 Scott Dawson, General Manager at the Kiawah Island Club in South Carolina, understands well the need for national recognition. "It's absolutely critical to a club like Kiawah," he says. "You just can't stand still. We are always looking for ways to improve our courses (River, designed by Tom Fazio and opened in 1995, and Tom Watson's Cassique, which opened five years later)."
Cassique in currently undergoing a multi-year bunker-renewal program seeking to enhance both the look and sustainability of the hazards. "We're rebuilding the bunkers with Durabunker and the Better Billy Bunker lining, giving them the sodstacked look and enabling us to make significant construction and labor cost savings," says the club's Director of Golf Maintenance, Randall Glover. "We did 10 bunkers three years ago, and 23 last spring. There's still plenty left to do. The members absolutely love them."
A number of prominent Florida clubs also have been treated to course renovations. Robert Walker, former lead architect for Arnold Palmer, returned to his design at Regatta Bay Golf & Yacht Club in Destin for a $2.25 million revamp that saw the construction of new tees and the greens restored to their original sizes before being re-turfed with TifEagle Bermuda. "We feel these improvements will take Regatta Bay to the next level of providing a first-class experience for members and guests," says Director of Golf Mark Giammaresi. "We see it as an investment in our future, our community, and golf in general."
Rees Jones is overseeing work on the Dick Wilson/Joe Lee-designed South Course at BallenIsles Country Club in Palm Beach Gardens—the original PGA National—where the bulldozers rolled in on April 1 and the first tee will reopen early this year. General Manager Ryan Walls says the $7.5 million facelift will totally transform the course, which opened in 1964. "Embarking on this project on the heels of a $35 million clubhouse refurbishment says a lot about how committed we are to creating something truly special here," he adds. "And Rees will most certainly help form a key piece of the vision."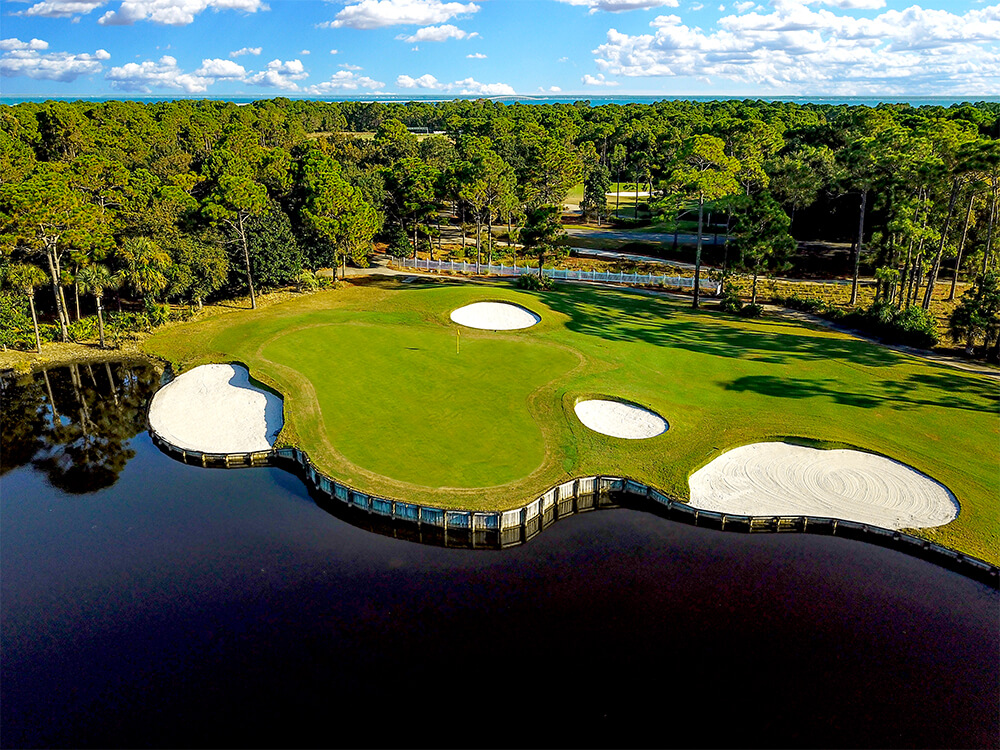 For upscale, private, residential golf courses to succeed, it's vital that they invest in improved turf conditions, make them playable and interesting for all, and ensure they adhere to the original architects' intent. Because the words every current and prospective member wants to hear are refreshed, renewed, and revitalized.