As I listened to Jack Nicklaus describe the renovation of Great Waters at Reynolds Lake Oconee—a course that he originally opened in 1992 and reintroduced last week—it was hard not to think golf's greatest champion was perhaps describing himself, as well.
"Irrigation wears out, bunkers need reworking. It's just time."
Nicklaus will turn 80 in January, and while he admitted that "golf doesn't dominate my life anymore," it's obvious that he's still very involved with the design firm that bears his name. And that he's bringing a definite philosophy to those endeavors: "Make sure everyone has the opportunity to enjoy what you're doing," which he defined as building "courses playable to everyone while challenging the better players."
Which is precisely what he did at Great Waters, one of six courses at Reynolds Lake Oconee, the community/resort located halfway between Atlanta and Augusta, Ga. Led by Nicklaus Design associate Chad Goetz (who was in high school when the course first opened), the Great Waters renovation made the course more modern, more scenic, and a little more user-friendly.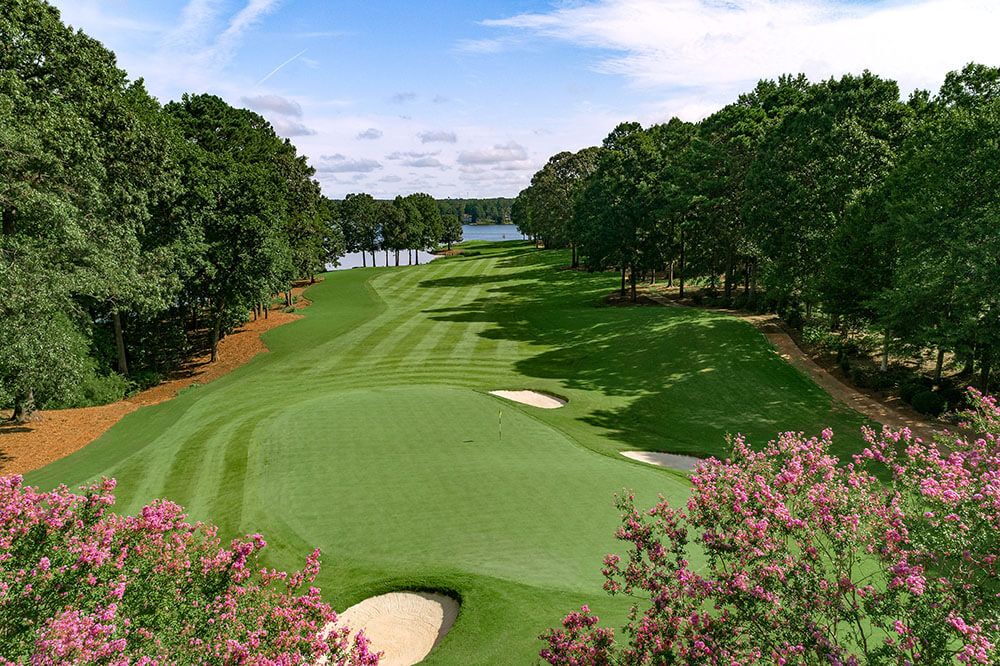 No hole was left untouched. For some that meant little more than the addition of both new back tees—stretching Great Waters to more than 7,400 yards—and new forward tees (under 4,500 yards), along with overall reshaping of greens, fairways, and bunkers for better drainage and a softer, more natural look. Six holes were treated to more significant changes, such as moving their greens closer to the lake and adding bunkers. Only one hole is really "new": no. 8, a long par three (233 yards from the new back tee) that plays over or along bunkers to a big green.
Every hole benefitted from other course-wide work. The irrigation and drainage systems are all new. Hundreds of trees were cleared, widening the fairways and rough while improving the quality of the turf. And the turf itself was changed: Fairways and tees are Zoysia, roughs are TifTuf Bermuda, and greens are TifEagle Bermuda. While the greens were still new when I played the course just before the official re-opening, they putt well and true, and feature a fair amount of undulation—fair both in quantity and quality.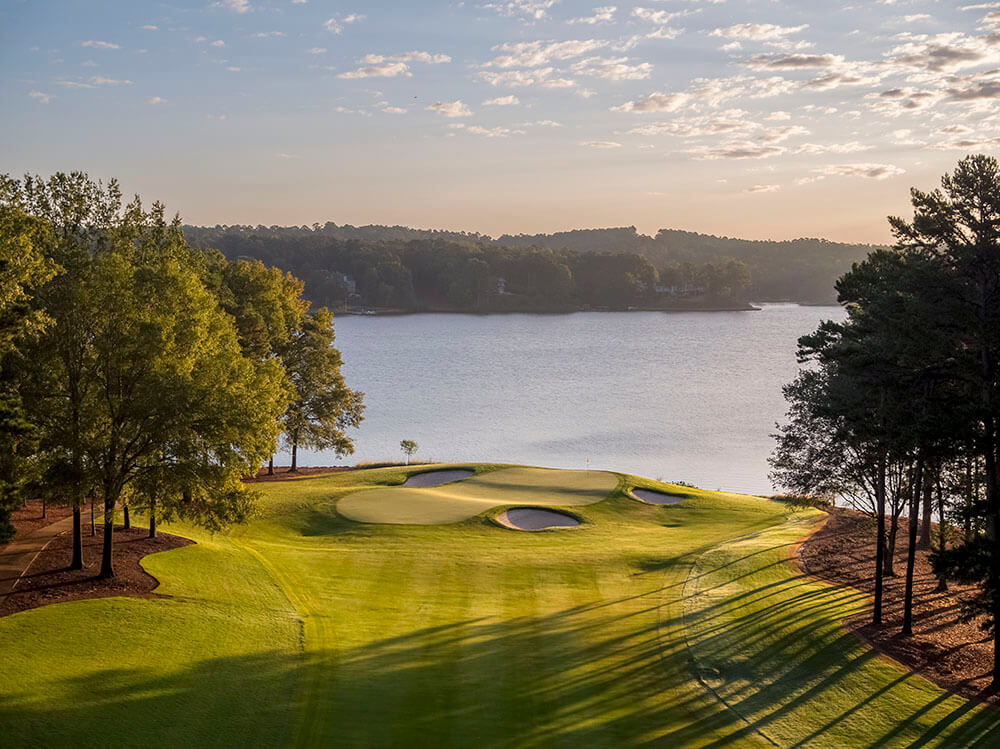 Where the course really shines—as it did before but now even more so—is in its use of Lake Oconee. Almost every hole is either on the lake or has it in view, prompting Nicklaus to say that he was given "more water than we could ever have asked for." The extensive tree clearing has made the lake more visible in more places, and there are quite a few "wow" moments standing on tees admiring the scene while contemplating the correct line, right club, and amount of intestinal fortitude necessary.
And yet, with so much lake right there, it shouldn't be hard to play the entire round with the same ball. Trust me, it's still possible to drown a few, but I'm pretty sure once the members have played Great Waters once or twice they'll figure out what Nicklaus and Goetz are doing and how to avoid their traps. The lake plays a wonderfully strategic, rather than penal, role while making Great Waters a visually thrilling experience, especially on the back nine.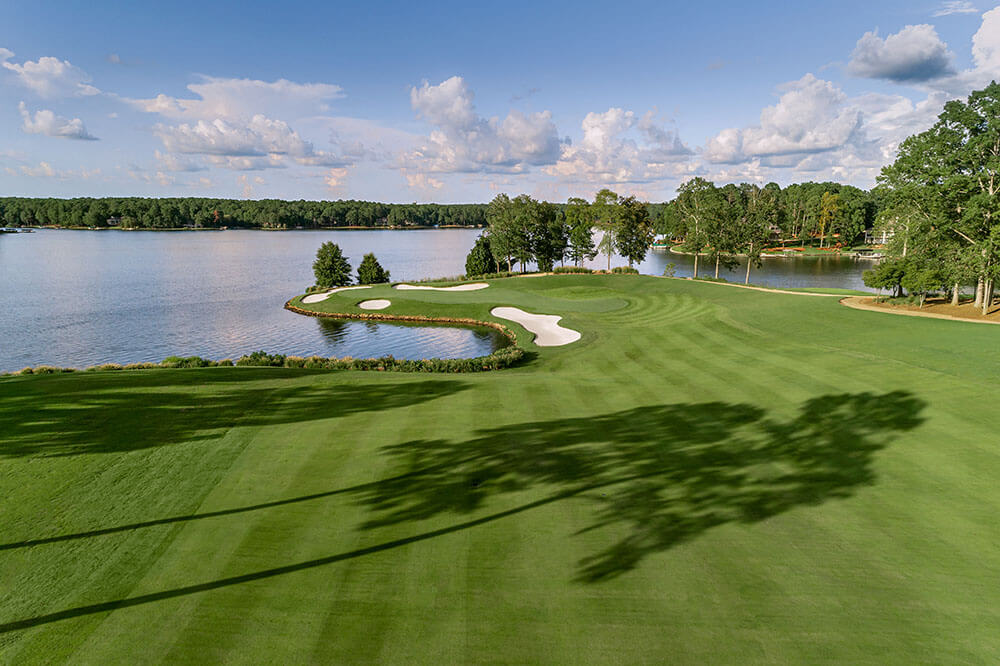 Asked how he wants people to react to his courses, Nicklaus said they should walk off the 18th green and say, "Boy, that was a really fun course. I can't wait to play it again tomorrow."
Don't worry, Jack. They will.