If there's one thing that may eclipse Jack Nicklaus's legacy as a player, it will be his legacy as a course designer. As Pete Dye once said, "It's astonishing to me that the same guy who was gifted with the greatest golf skill of the 20th century should also be blessed with such deft creativity." The Memorial Tournament venue—Muirfield Village—is private, but here are 10 terrific North American Jack Nicklaus designs that you can play.
Bluffs, beach, and jungle are constant companions on this 17-year-old modern Caribbean classic that played host to the PGA Tour Champions' Cap Cana Championship from 2008–10. Most memorable is the 250-yard par-three 13th, which features a dramatic, Cypress Point-like carry over the Atlantic. Iguana-filled caves, native roosters, and generous Paspalum fairways are added highlights.
Few courses so successfully fuse beauty, challenge, and playability as this 1992 effort that hugs the shoreline of Lake Oconee for nearly the entire back nine. Tall pines frame most of the holes, but the essence of the course centers on superior risk/reward tests such as the par-four 9th, par-four 11th, and par-five 18th, each which challenges the mind and delights the eye with lakeside peril. Following a successful refurbishment in 2019 by Nicklaus and his associate Chad Goetz, Great Waters is greater than ever.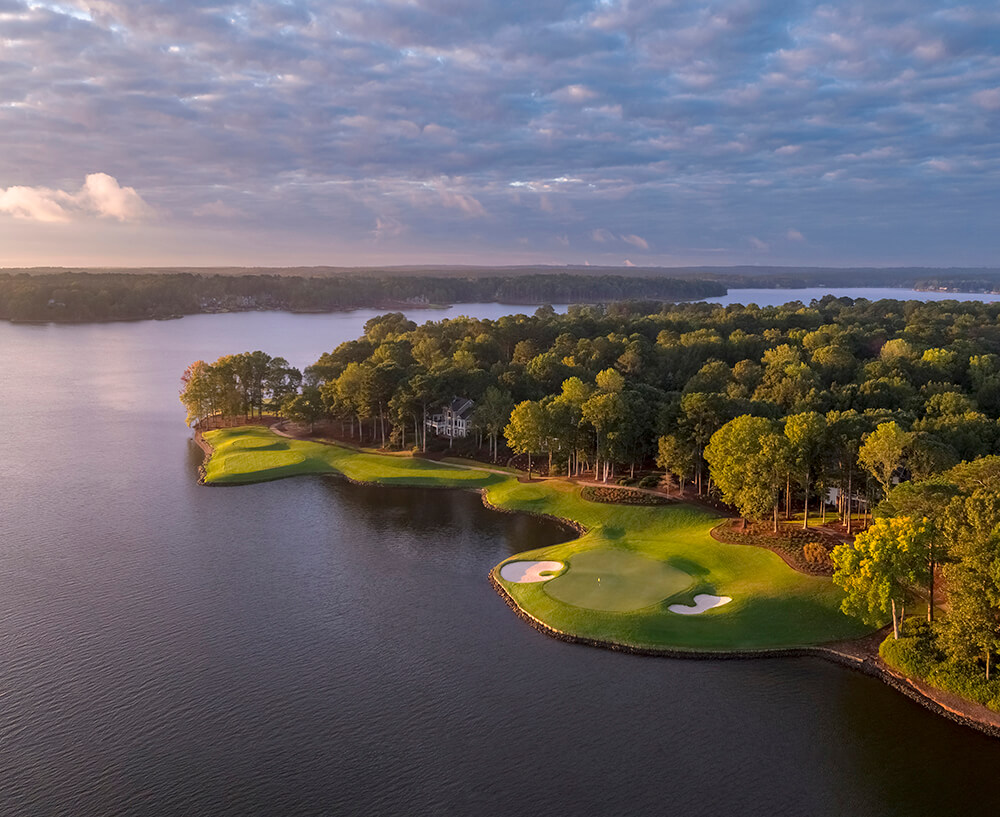 This low-key romp through the salt marshes and 300-year-old oaks of the Lowcountry features soft contouring and mostly level terrain, making for a wonderful walk and quick pace of play. However, you'll want to linger awhile at the par-three 6th which traverses Greenleaf Creek and at the par-three 14th that edges so close to the May River, you could stick your ball retriever in and pull out an oyster lunch. May River is private, but open to guests of the Montage Palmetto Bluff resort.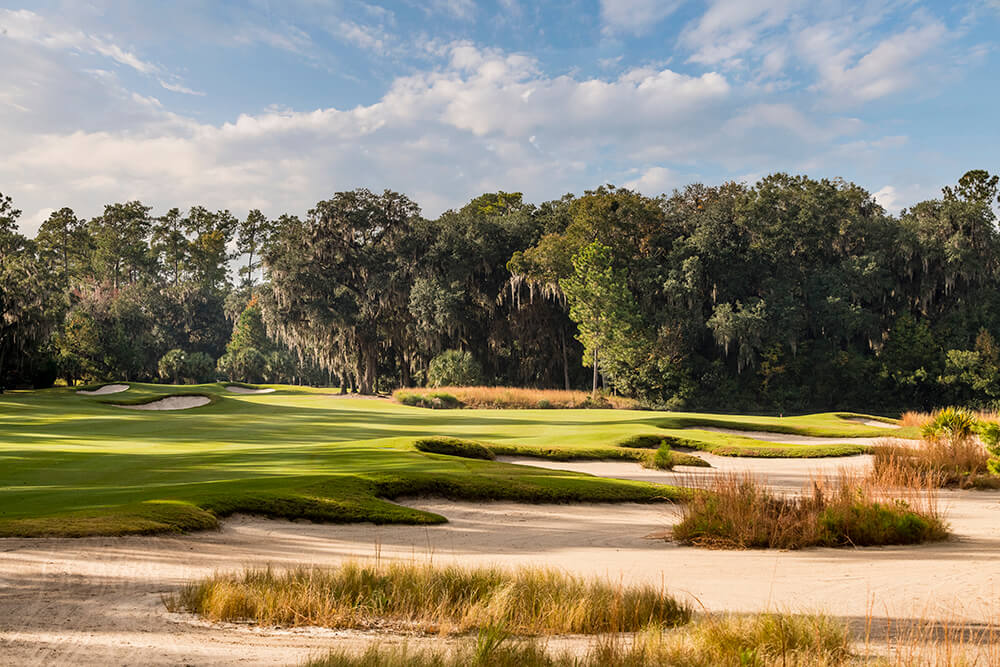 This 2004 creation—now part of the Juniper Preserve—didn't reach mass appeal until it opened its doors to outside play in 2010. Since then, folks have been scaling the snow-topped Cascades for a chance to duel with this sagebrush-lined, high desert treat that's dotted with lava rock ridges and juniper trees, notably at the lake-guarded, dogleg-right, 378-yard par-four 13th.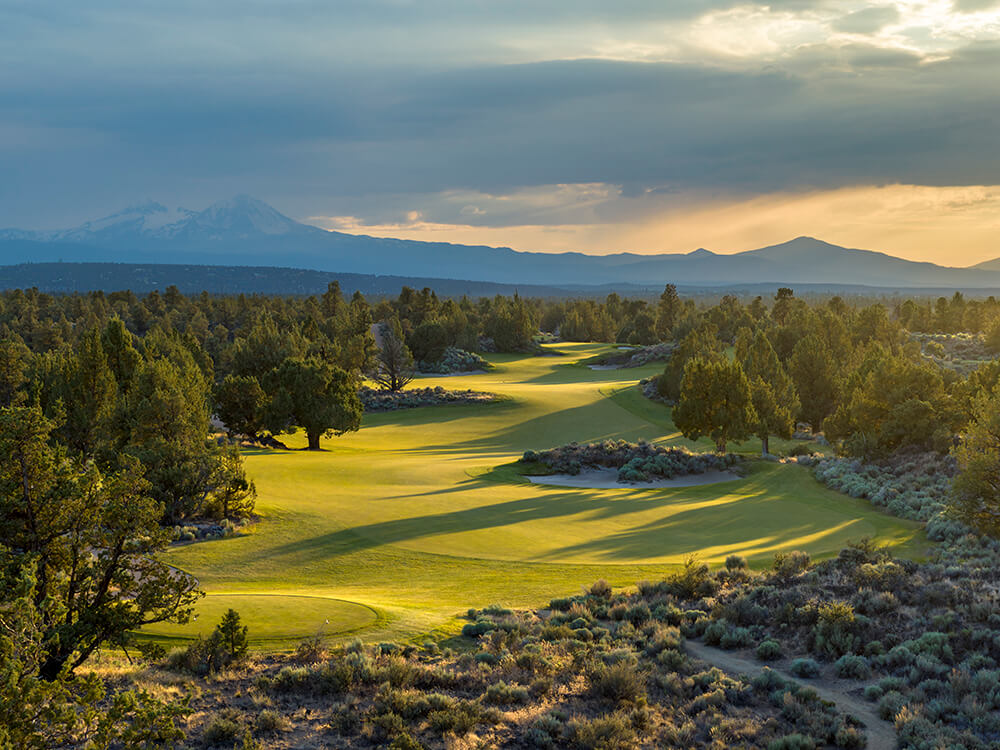 Cabo's ultimate dazzler sits high atop a cliff edge of the Pacific. Ranked by one authority as among the world's Top 100 courses, Quivira features cliff-top holes that straddle rock-encrusted dune ridges which leave you dizzy—and that's just from the cart ride. The 6th and 13th holes, both par threes, stagger the senses. If you're prone to vertigo, tee it up elsewhere. To play Quivira, you must be a resident or a guest at one of the Pueblo Bonito Resorts in Los Cabos.
Designed by Nicklaus (with architect John Sanford collaborating), the city-owned Trump Ferry Point occupies a remarkable tract, a former landfill adjacent to the Whitestone Bridge, with backdrops that include the East River, Long Island Sound, the Throgs Neck Bridge, and the Manhattan skyline. Natural-looking dunes topped with wavy fescue grasses frame nearly every hole, yielding a links-like look. At 7,407 yards, it will test the best, but there are few forced carries to torment the duffer.
The elder of the two Nicklaus-designed Punta Mita siblings dates to 1999 and is justifiably famous for its alternate, island-green, par-three 3rd hole. Known as 3B, it's called "Tail of the Whale" due to its distinctive shape. When the ocean surf rolls in, an amphibious vehicle ushers you to the green. Typical of a Nicklaus coastal course, the other holes are strong and scenic as well. The on-site Four Seasons Resort complements the courses perfectly.
Now five years old, this tale of two courses opens with nine holes that unfold over mostly level terrain with rippled mounding, low-rising sand dunes, bold bunkering, and water hazards on eight of the nine holes, many in the form of saltwater ponds. The back nine features roomier fairways, dramatic elevation changes, and holes that zigzag through a lunar-like landscape of limestone rock outcroppings.
View this post on Instagram
This seaside, linksy layout was the site of 13-year-old Michelle Wie's triumph at the 2003 U.S. Women's Amateur Public Links Championship and it's easy to see why she was so inspired. While the final four holes along the Atlantic rightly earn acclaim as "the Bear Claw," the best of the 18 might be the 437-yard par-four 9th, with the ocean looming to the right.
View this post on Instagram
Home to the PGA Tour Champions' season-opening Mitsubishi Electric event since 1997, Hualalai is one Nicklaus's most player-friendly designs—especially on the minimally contoured greens—where highlights include the jaw-dropping par-three 17th, its putting surface jabbed into black lava rock and backdropped by the Pacific. Four Seasons hotel guests have access to this otherwise private layout in Paradise.
View this post on Instagram
What are your favorite Jack Nicklaus designs? Tell us about your experience in the comment section.