Of all of the rounds you've played in your golf lifetime, there are but a few that seem to be etched in your memory in permanent ink.
There's the story of your career-low round, that your friends and family could recite back to you word-for-word. Then there are probably one or two courses you checked off your bucket list, which seemed like out-of-body experiences at the time.
And of course, there's the round that took you 12 rounds—the heavyweight throwing mental and physical haymakers at you as you shuffled your way around the rolling grass canvas. Maybe it occurred on one of the traditional behemoths that have plagued so many, or maybe the stars just aligned (or didn't) for a day in your personal record book that will live in infamy.
What's the story of the hardest round of your life? I polled some of the LINKS staffers to find out their answers.
Jack Purcell (President/Publisher): The Ocean Course at Kiawah Island—Kiawah Island, S.C.
Pete Dye's Ocean Course at Kiawah is by far the hardest course I've played. This was especially true when I played it several years ago in mid-February, in a 30–40 mph wind with a temperature around 40–45 degrees. So, no surprise when only 20 players finished under par at the 2012 PGA Championship…and I have no doubt the Ocean Course will be a stern test again at the 2021 PGA.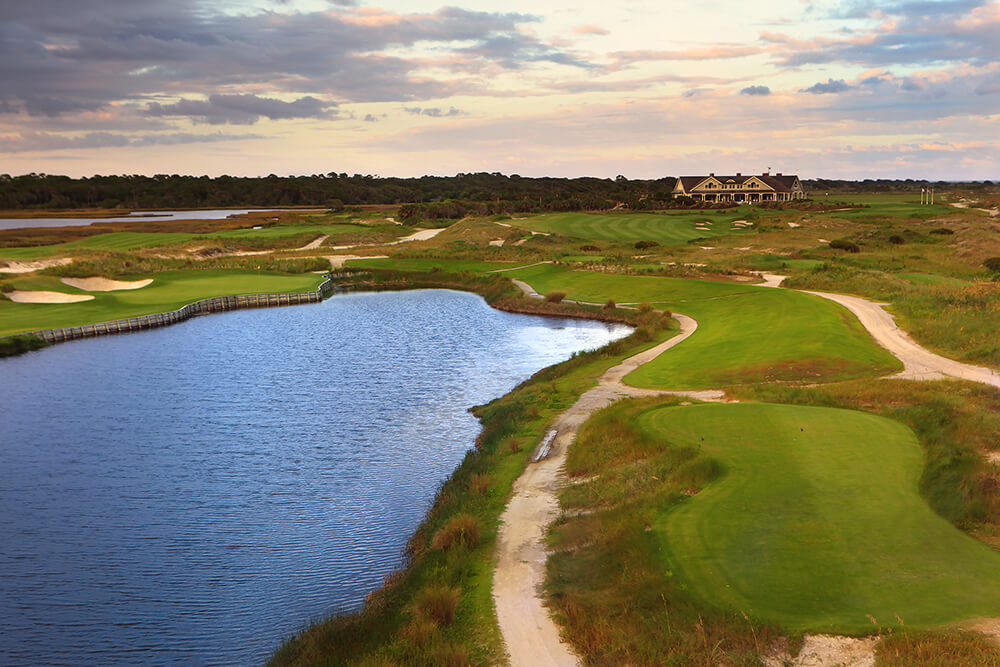 George Peper (Editor): Machrihanish Golf Club—Machrihanish, Scotland
This was about 20 years ago. A friend and I had made a joyful pilgrimage to remote Machrihanish on Scotland's Mull of Kintyre, but as we teed off on the morning of our appointed round the conditions were more suited to caribou hunting—bitter cold and drizzly. Almost immediately we were pelted with the hardest rain I can ever recall on a golf course—and then the wind blew a gale. The only idiots on the course, at one point we huddled together for 15 minutes in a pot bunker. We somehow finished, then went straight to a pub where we each had a stiff double scotch. Of course, then the wind died and the sun came out. I asked my pal, "Do you want to give the course another try this afternoon, or should we just have another drink?" His response was without hesitation: "Bartender!"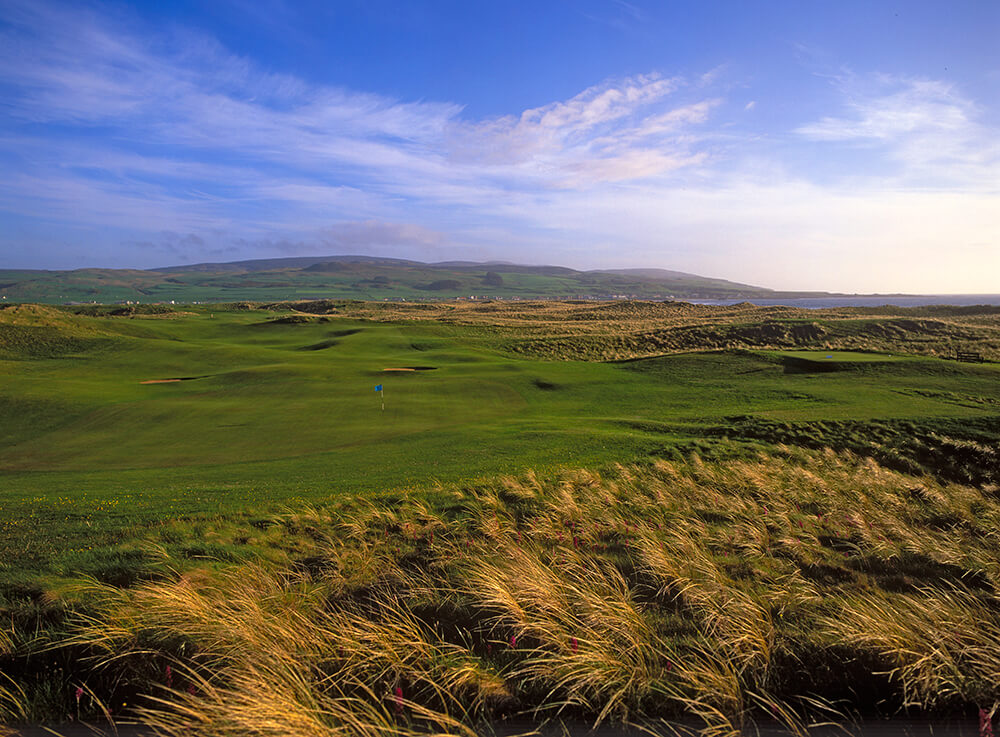 Jim Frank (Senior Editor): Ballybunion Golf Club—Ballybunion, Ireland
The first time I played Ballybunion, the weather was awful even by Irish standards. Pouring rain, whipping winds, the course couldn't absorb the water fast enough. Even in waterproofs, as the Brits call them, I wasn't, and I also was still wearing eyeglasses then, which I had to remove and wipe off roughly every 10 seconds. So, I packed it in after nine holes. While peeling off my rain suit in a garage-type area under the clubhouse, I noticed two slightly older Americans doing the same, laughing and joking after having obviously finished their rain-soaked round. I looked more closely and realized they were Tom Watson and Ben Crenshaw, which only made me feel worse about having walked in.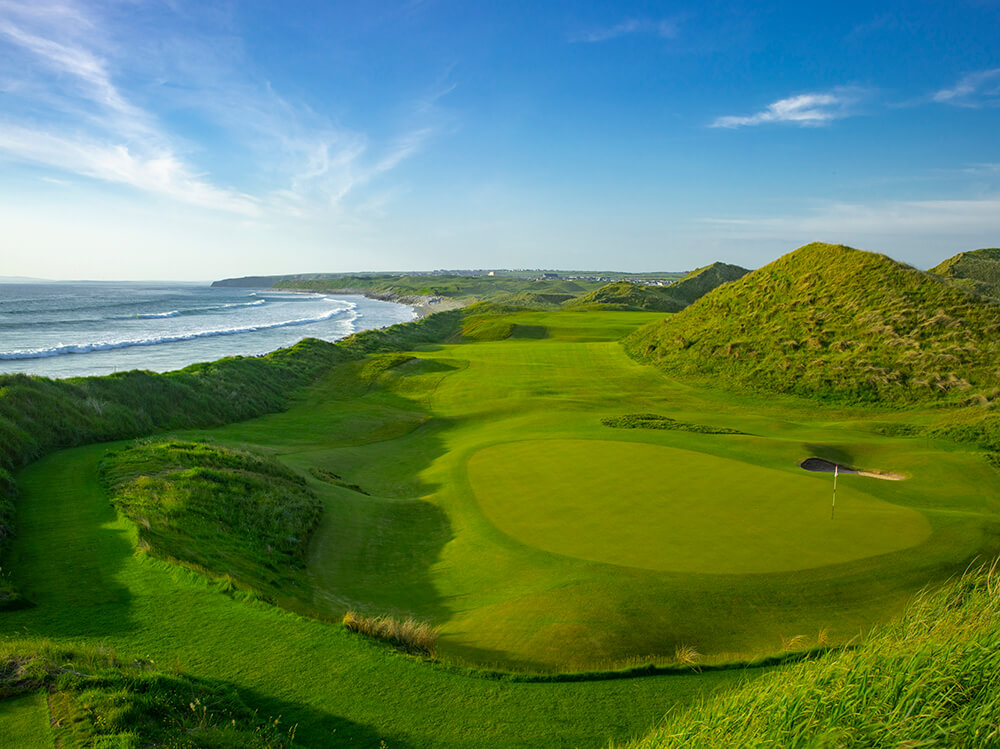 Al Lunsford (Digital Editor): Pinehurst No. 2—Pinehurst, N.C.
I wasn't ready for my first round at Pinehurst No. 2. I thought I might have an advantage, having grown up playing on a Donald Ross design and getting the chance to walk "the Deuce" as a fan during the 2005 U.S. Open. But looking back, I'm not sure anything can prepare you for those devilish tortoise shell greens. My dad and I played shortly after No. 2 had undergone its restoration in 2011 which reintroduced natural areas and removed all rough to establish two heights of grass: greens and everything else. Nerves, nature, and nasty green speeds made for a long walk with more than a few three-putts on the card.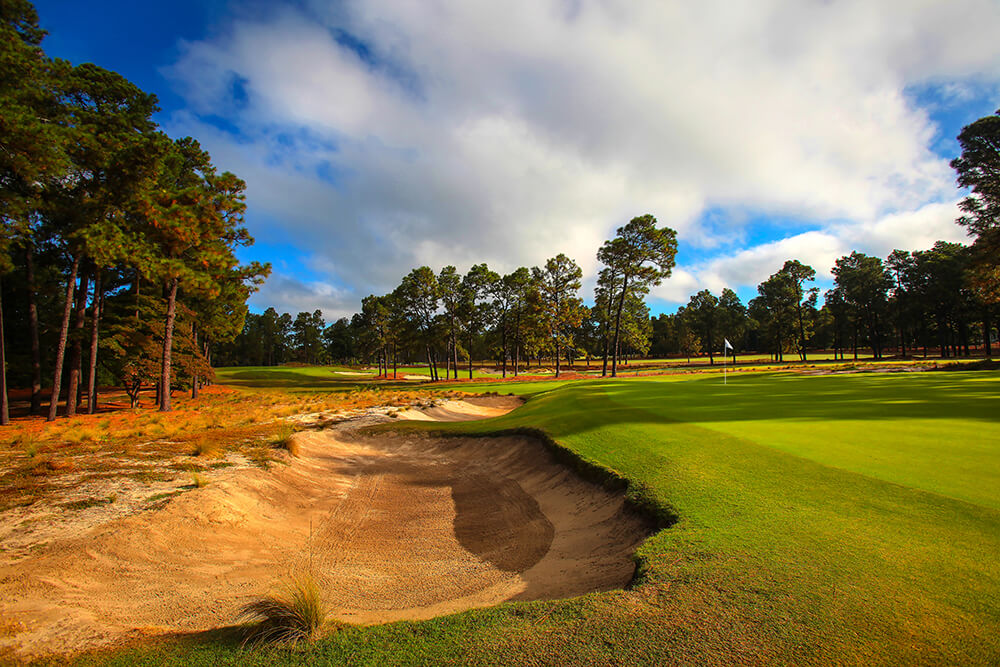 Ryan Asselta (Contributing Writer): Shinnecock Hills Golf Club—Southampton, N.Y.
My most difficult round was also one of my most memorable ones. It came at Shinnecock Hills, a month before the 2018 U.S. Open, and truly gave me a taste of what it's like to play in "Open-like" conditions. With the USGA growing out the rough, missing the fairway at Shinnecock was as penal as I've ever seen. Case in point, the 9th hole—where I ripped a drive that rolled one yard into the rough. One yard. I knew exactly where it should have come to rest, yet I could not see it. Not a single speck of white or dimple was visible. Only with the help of my caddie did I eventually find the Titleist sitting five inches down in the thick grass. Unfortunately, it became the theme of my day. Ball meets rough, and ball gets devoured.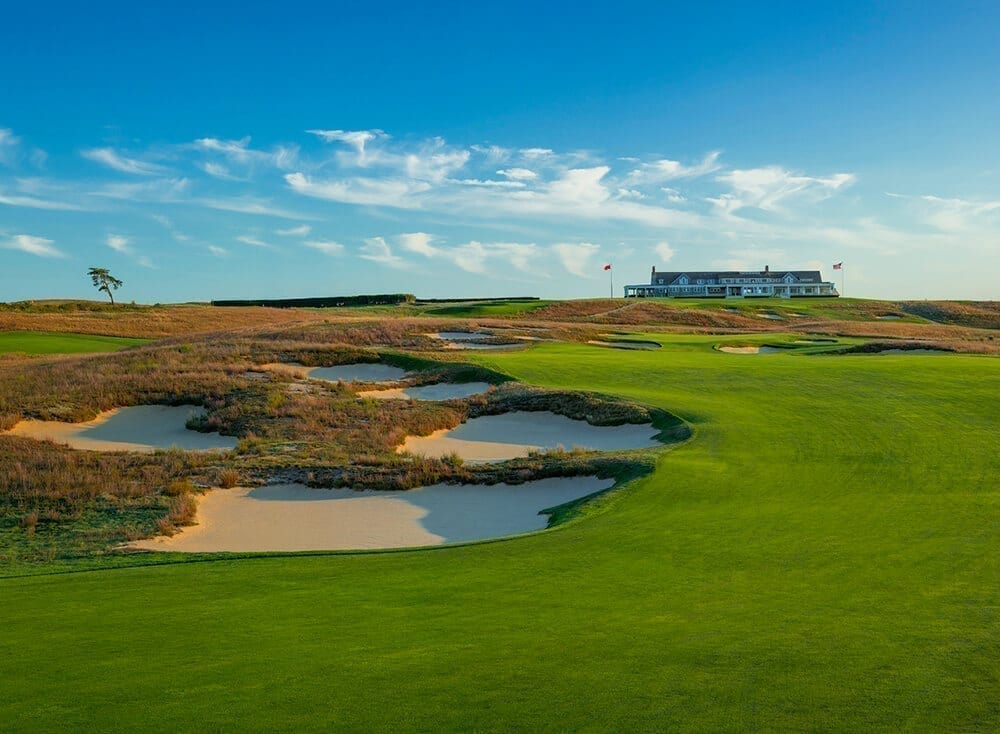 Tony Dear (Contributing Writer): Old Course at St. Andrews—St. Andrews, Scotland
Following 9/11, the numbers of U.S. golfers visiting St. Andrews quickly fell to a trickle. In October, I (and I assume every other UK golfer in the Links Trust's database) was offered the chance to play the Old Course for £50 (about $75). I quickly made arrangements and was on the first tee probably three or four days later with a couple of Scottish pals. On the day of our round, it was blowing maybe 40–45mph, and it never abated. I remember it took a drive, two 3-woods, and a 6-iron to make it to the par-five 5th green, but I was over the back of the 14th green with a driver and a 5-iron. Quite the challenge.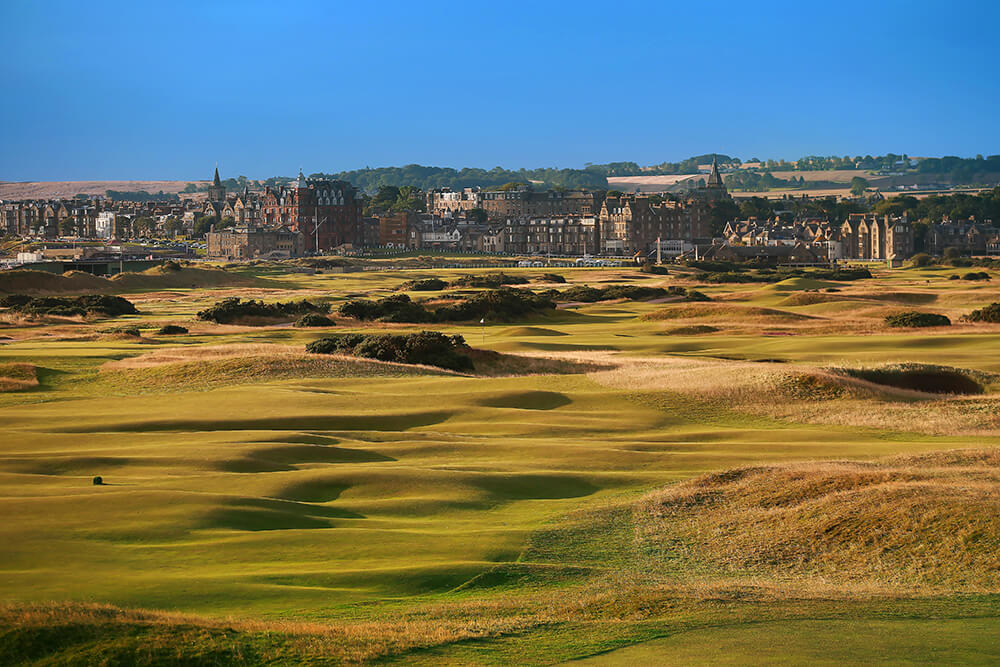 David DeSmith (Contributing Writer): The Pines Course at The International—Bolton, Mass.
The hardest course I ever played was one of the world's longer courses, The Pines Course at The International in Bolton, Mass., which measures 8,325 yards from the tips. We played it from those back tees three times in one day—over 14 miles of golf—with some players from the World Long Drive Championship. Suffice to say, they fared better than I did on the 280-yard par threes and 540-yard par fours. It was a grueling but fun day. It's not often you get to brag about hitting a par three with a pured driver.
View this post on Instagram
Adam Stanley (Contributing Writer): Royal Portrush—Portrush, Northern Ireland
I was with a couple of other golf media members a number of years ago, and after we finished the golf shop attendant said, "Even the locals didn't want to play today." That should tell you everything you need to know about my round on the Northern Irish linksland.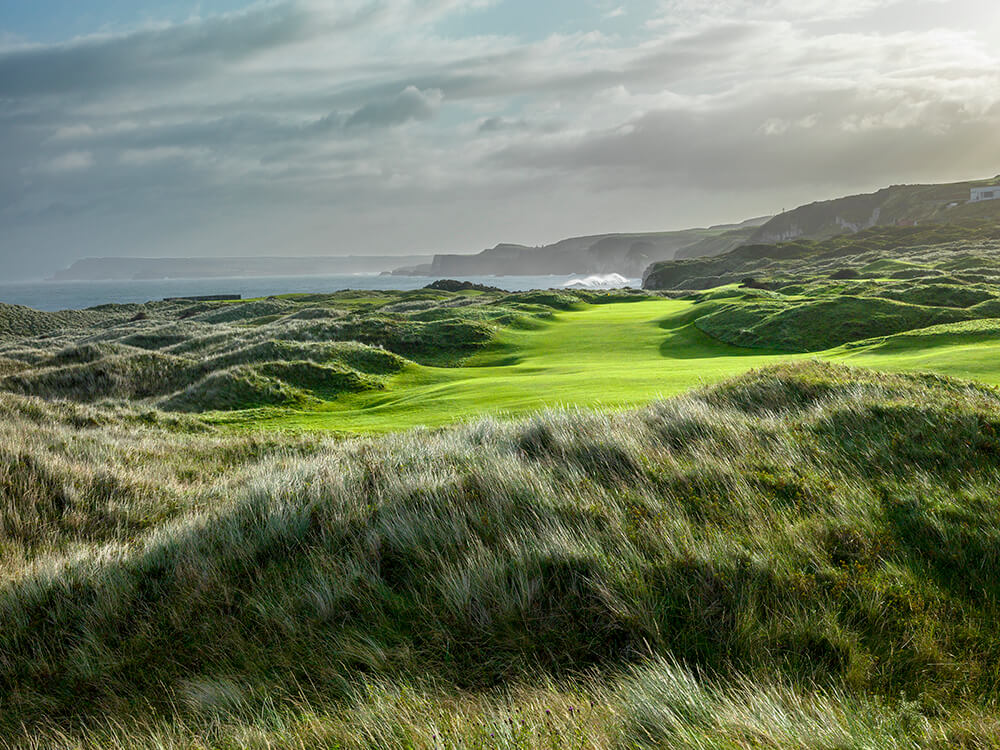 Erik Matuszewski (Contributing Writer): TPC Sawgrass—Ponte Vedra Beach, Fla.
Spyglass, Bethpage Black, Trump Bedminster Old, Oakmont, and Pikewood National all came to mind, but I'll go with TPC Sawgrass. I actually thought I was striking the ball decently (with rental clubs) the day I played, but the final numbers didn't lie. Among them: all seven balls I'd brought ended up in the water, including two on the island green 17th. After the first tee shot fell just short (I wasn't going to the drop zone), the second hit the top of the front bulkhead and ricocheted about 30 feet in the air. It landed squarely in the middle of the rock-hard green, then rolled to the back and onto a wooden walkway where it bounced off one post, rolled a bit more, and then kicked off a second post into the water. On 18, I followed up my best drive of the day with a short iron approach toward a front left pin that hit hard on the green, kicked left, rolled off the putting surface, picked up speed, and unceremoniously hopped over the wooden bulkhead into the pond. I could only shake my head in disbelief. Yes, after exhausting a full sleeve on the final two holes, I actually had to borrow a ball from a playing partner just to finish. I've had worse scores over the years, but perhaps none in recent memory as frustrating as Sawgrass.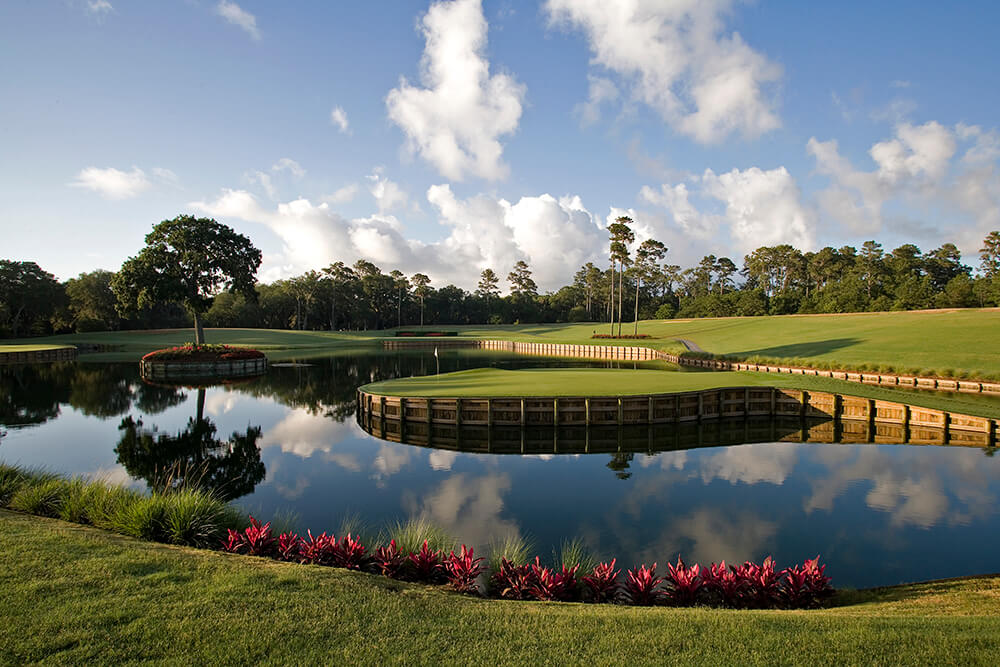 Bob Dagley (Contributing Writer): Admirals Cove—Jupiter, Fla.
A decade ago, I was on the last leg of a long, scorchingly hot, mid-July trip visiting private golf clubs from Jupiter to Boca Raton. Tired, golfed-out, and looking ahead to an afternoon flight home, I shanked, sliced, and shamed myself over one of the area's finest courses. Playing alongside Brad Ball, a former professional on the Nationwide Tour, and now real estate agent at Admirals Cove, only highlighted my humiliation. Redemption came on the 18th, when I sank a downhill 60-footer with more twists and turns than the Goliath roller coaster at Six Flags, to put an end to the hardest round of my life.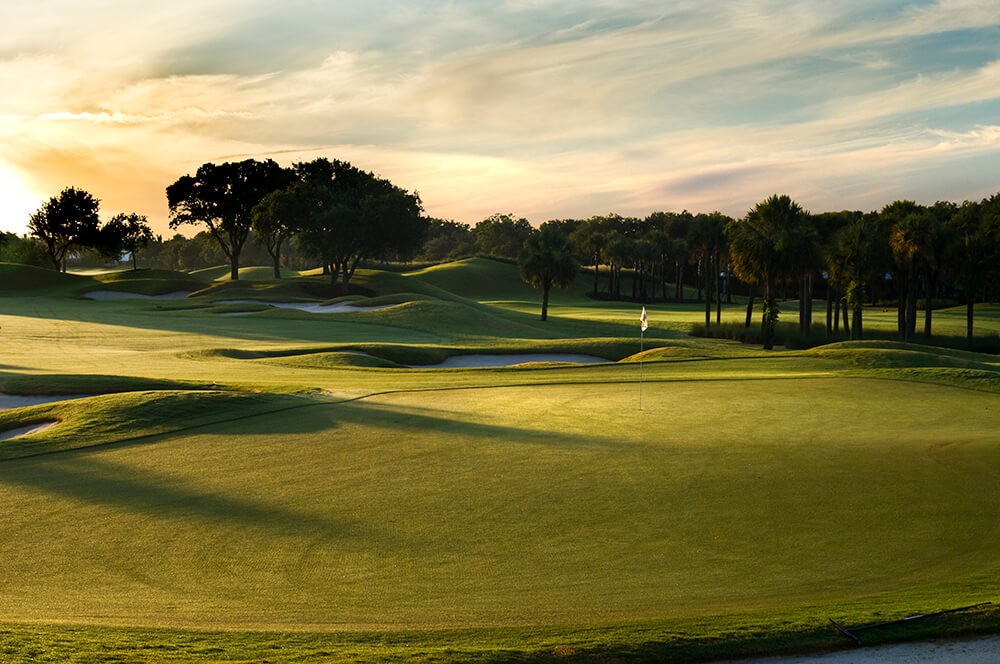 Nick Edmund (Contributing Writer): Royal Portrush—Portrush, Northern Ireland
In 45 years of playing this game I've experienced many difficult courses in a variety of challenging conditions; and yet I think my most daunting moment on a golf course occurred last June at Royal Portrush when I was asked to play just one golf hole on a relatively calm day.
In late March 2019, I completed a 250-mile trek carrying my golf clubs around the coast of Northern Ireland during which I played the 4th hole at 20 different courses to raise awareness for the Global Golf4 Cancer campaign. Two months later, as an accompaniment to their Open Championship preview, the Golf Channel wanted to relay this story and recreate my playing the 4th hole at Portrush. I was naturally keen, but unfortunately in the intervening 10 weeks I hadn't hit a single golf shot as I underwent some cancer-related surgery resulting in me losing the sight in my left eye.
Now the 4th at Portrush happens to be the Stroke One hole: a 479-yards brute of a par four called "Fred Daley."  In front of the watching camera crew—who were unimpressed when I initially pulled out a 4-iron—I had to tee it up with a driver and produce a "swing from memory." So imagine my (and their) surprise when the ball flew straight down the middle!
What is the story of the hardest round of your life? Let us know in the comment section.